So your computer crashes or there's a power failure and you have a deadline in the office?
Absolute disaster not so!
This would not have posed a problem in the sixties or early seventies as most of our vintage #silverbloggers know only too well.
I must admit though that when I started working in the early seventies, we had electric typewriters, so this old Corona would have been discarded in the back store room somewhere.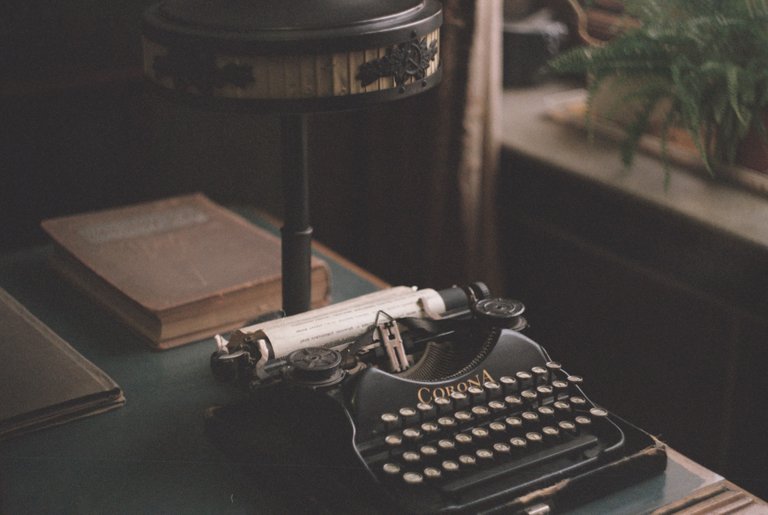 Photo by Darya Kraplak on Unsplash
I worked as a draftswoman in a land surveying office and all our plans were hand drawn; can anyone who uses CAD today ever imagine having to work like that?
We needed equipment like scales, slide rules, a compass, a protractor, flexi curves, drafting pens filled with various colour inks as well as nibs in various thicknesses.
The only way one could zoom into something was using magnifying glasses; remember those?
This is some of hubby's collection as he worked as a civil engineer and kept quite a number of hand drafting equipment which he needed in his career back in the old days!
Our plans were drawn on a clear film and if you made a mistake, we had special blades to scratch out the errors; then use an eraser to clean the film up and redraw that section.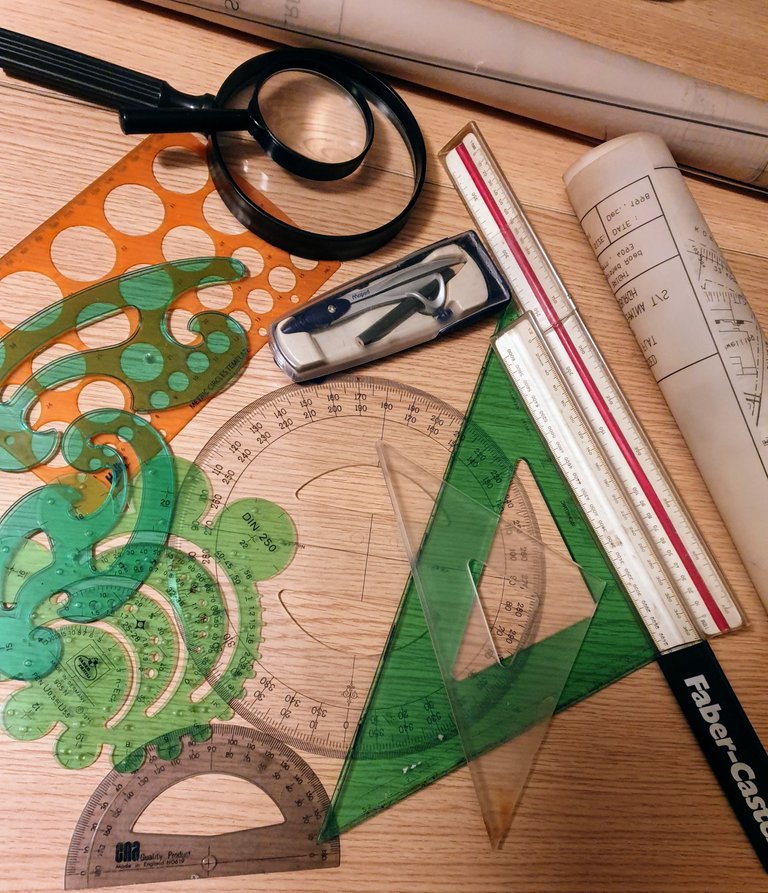 Some of our plans had to be drawn on blue linen drafting paper – yes a fabric that was covered with a waxy film and had to be used for certain maps.
The off-cuts were washed in hot soapy water to become a beautiful linen fabric, SO...you can imagine how this newbie learner draftswoman felt one day when I spilt a hot cup of tea ALL OVER MY ALMOST COMPLETED PLAN!
Yep, there were many tears but I had to start from scratch!
Those were the days when the best advice I was given, was by my dear old boss Mr Watt...
THINK TWICE AND DRAW ONCE!
He had a great sense of humour and if anyone asked him...
What is your name Sir?, Mr Watt would answer...
Watt, is my name! with a naughty glint in his eyes of course!
This was a Facit Calculator used from the fifities right through to the early seventies and certainly was a great advancement at the time! It had to be wound up instead of pressing an enter button!
---
CAD - Computer Aided Drafting
We were simply aghast when CAD was first introduced, as we each had our own style and that would all be lost now.
Of course as soon as we saw how much easier our jobs would be, and I remembered that hot cup of tea that destroyed an almost complete plan, CAD became really exciting.
---
Can you imagine getting any office work done without your desk computer, or laptop for that matter and how would you feel if everything had to be done by hand again?
I know what my answer to that would be! Banner created by @zord189


Original Content by @lizelle
Thank you for stopping by
Copyright @lizelle – All Rights Reserved


Do you know this Badge?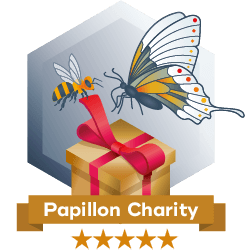 It says "Thank you for partnering with the Papillon Foundation by participating in the
Weekly Hive Charity Giveaway."
Do you want this Badge?
If you like this badge and if you want to help too, you can learn more about @combination and the badge in their blog post:
Some Exciting News! Badge release!


CLICK IMAGE IF YOU WISH TO JOIN SILVER BLOGGERS: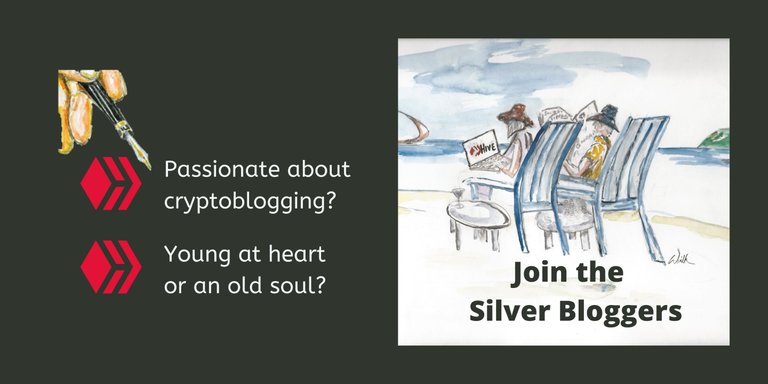 ---


Banner created by @derangedvisions
JOIN Hive using my referral LINK