Another crazy week in paradise, with everything around us falling apart!
At least that's how it feels as the landscape was torn apart by the force of nature during April when most of our metro was Adrift in the Storm!
The massive landslip from the school across the road, damaged our friends' home, as many of you have read about, and thankfully work has started to pick up the pieces, but the landscape is changing in a big way!
A large section of our tree-lined road has been stripped bare to make way for stone and wire gabions.
Why they could not leave the trees which were holding the ground together and build the gabions behind it, no one knows!
It's been noisy with trees being cut, large machinery moving up and down, large chunks of stone being delivered VERY noisily for the gabion walls.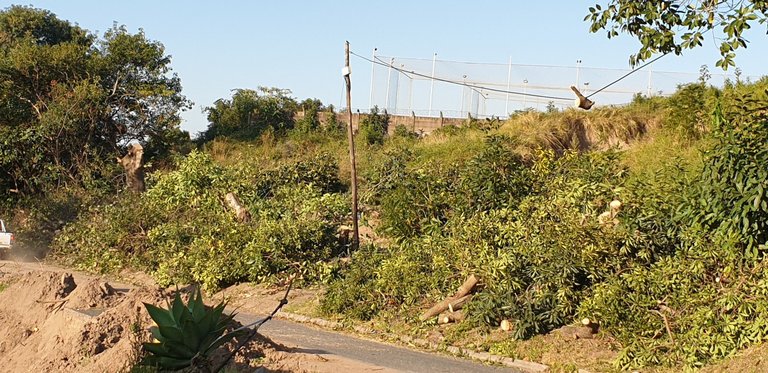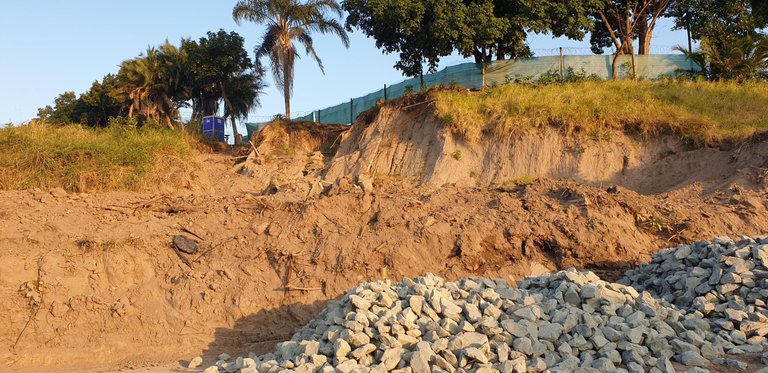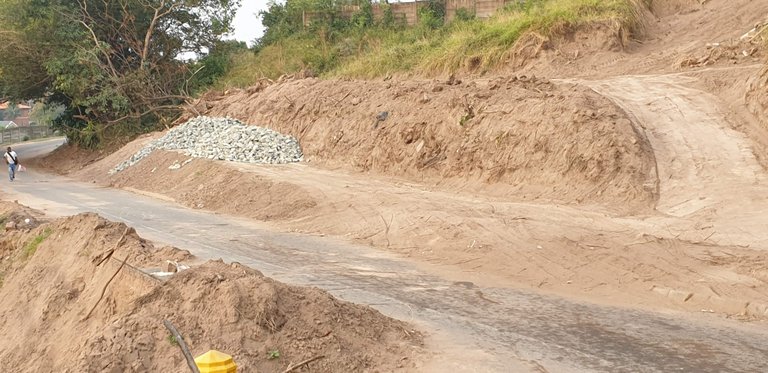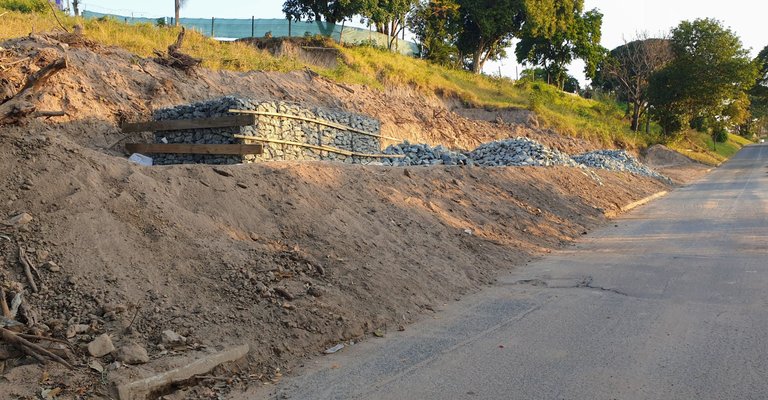 I'd like to give you a peep at how our road looked before the storm, heartbreaking for all of us who loved our tree-lined road.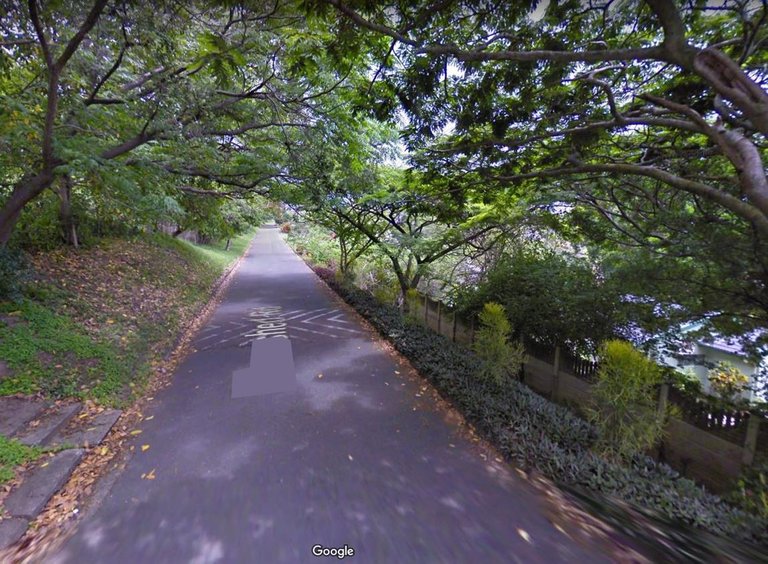 Image from Google Maps Street View
Life carries on as abNormal!
Guests have been coming and going for all kinds of reasons. I was chuffed to welcome a new guest with sunflowers stuck on her car's aerial, as this flower makes up the logo of our BnB Lily's Cottage.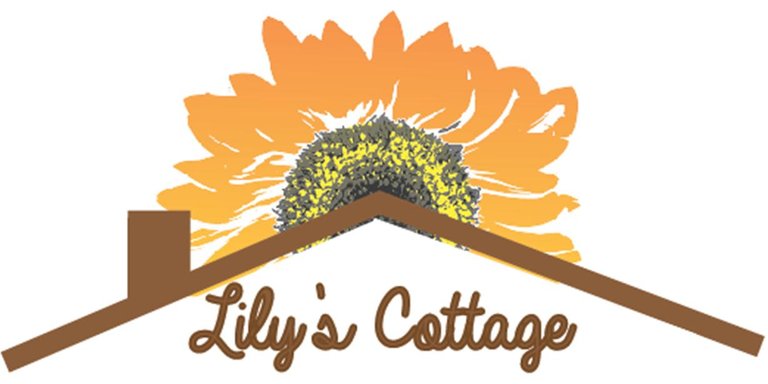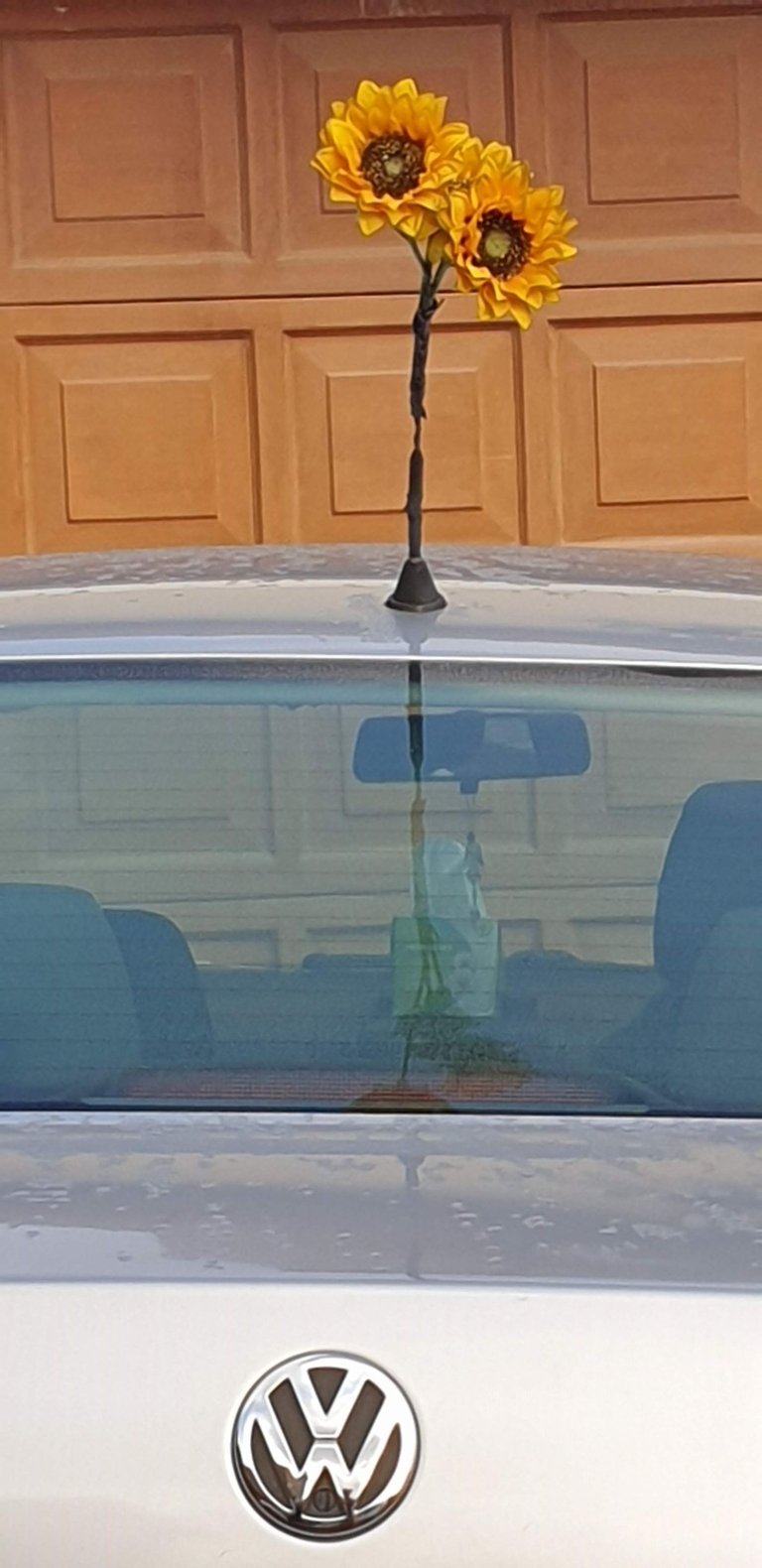 My diningroom table was full of flowers as our son's girlfriend lost her Mom, so our home is currently filled to the brim with the children, and both units in our BnB are booked.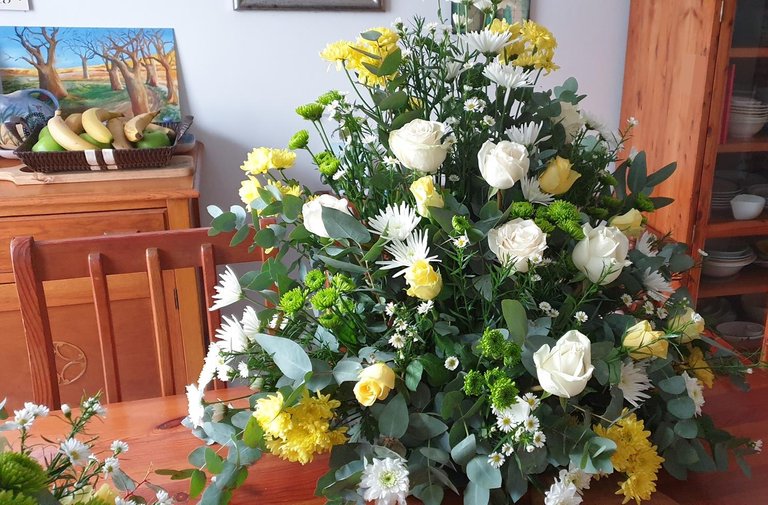 Breads and its sisters!
I'm still hooked on sourdough-flavoured homemade bread, determined to make the real thing. I always pinch off a little dough to make something quick for lunch.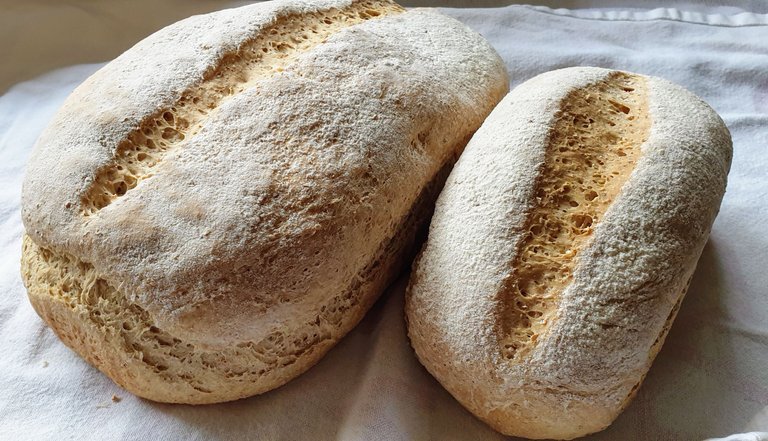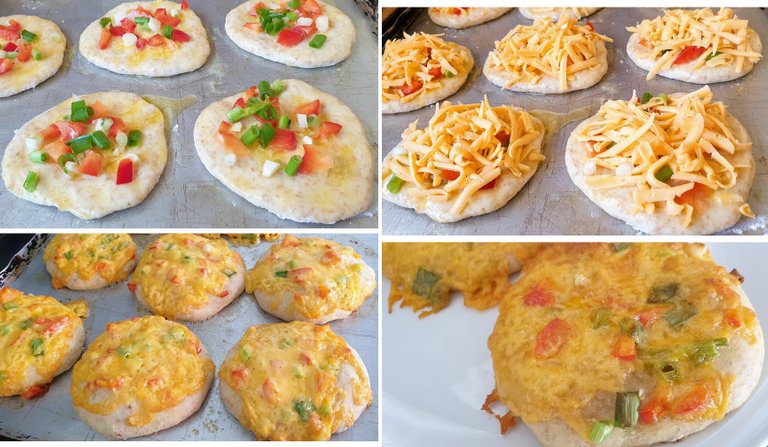 When the breadbin is empty and it's lunchtime, and there are hungry mouths to be fed, a gal has to make a plan - so pancakes often come to the rescue - I served some with diced smoked ham & grated cheese, and others with sugar & cinnamon for dessert; simple but delicious.
A stack of pancakes waiting to be filled, no pics taken after that as it was way after lunch.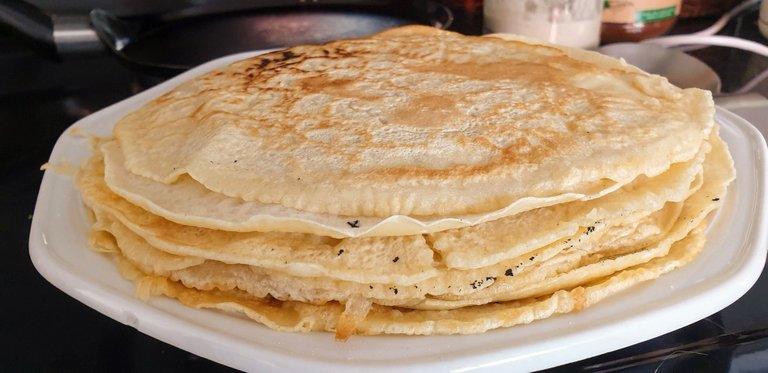 So...that was the week gone by - progress with flood damage restoration, guests coming and going, and food food food!
We've not seen many bees, so it was a surprise to see them buzzing around the Camelia tree, AND even more surprising that the Swallows are back; way too early as they usually only start arriving in September and October.
This old world of ours is a'changin for sure!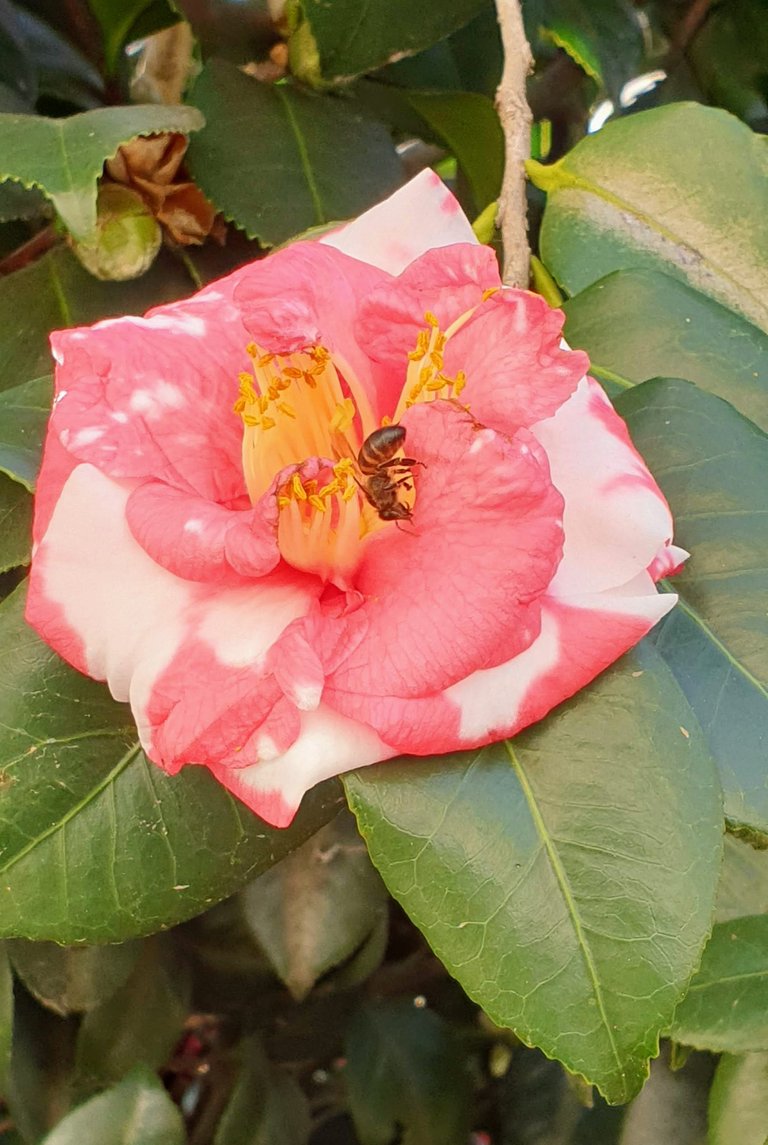 ---
Original Content by @lizelle
Thank you for stopping by
Copyright @lizelle – All Rights Reserved
JOIN Hive using my referral LINK
---