To be honest, I can't remember the last time I went five days without posting.
In fact, I'm not sure I ever have, both here and on Hive's predecessor.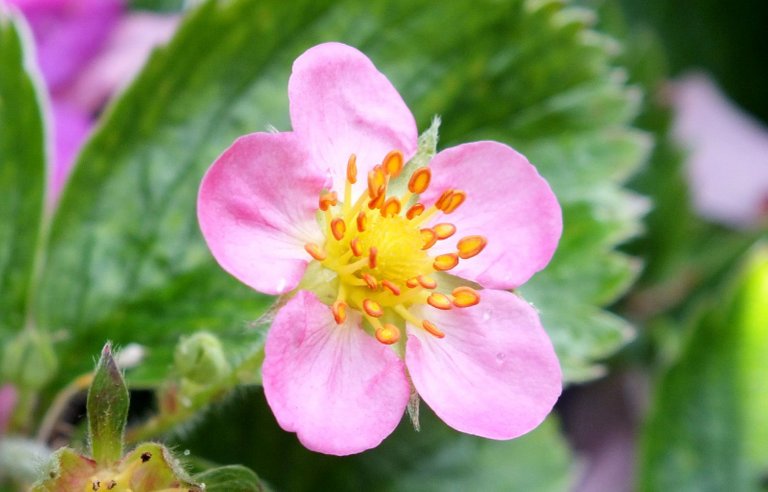 Pink strawberry blossom
Aside from a general feeling of lacking inspiration, we have finally had some dry weather, which means that "gardening season" has started, in earnest.
As for that lack of inspiration, the general "background energy" of malaise in the greater world has felt strangely draining, and at the end of working myself tired outside, I just haven't been "in the mood" for creative writing.
That "mood" was actually what caused me to eventually turn my back on a fairly decent gig as a technical writer in the IT industry, back in the late 1990's.
I just found myself unable to "stomach" having to write stuff when I really didn't feel like it. It's also why I never followed the advice of those who felt I should become a journalist... aside from not having an aggressive temperament, I kinda suck at things when I don't feel inspired to do them.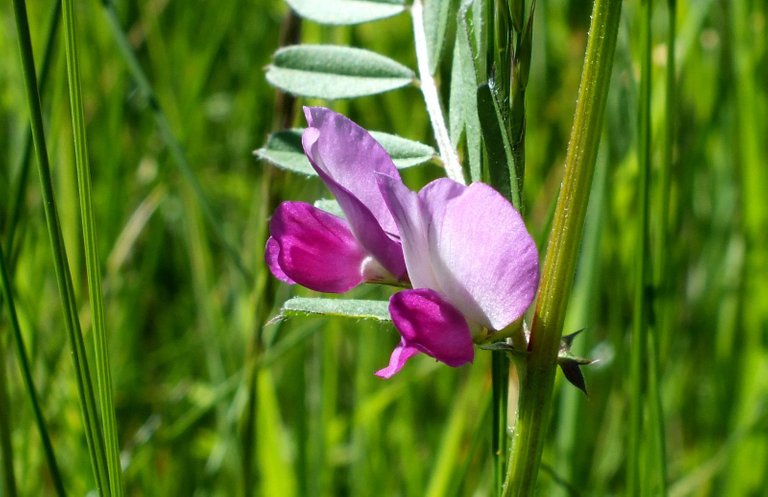 Wild sweet pea
That all probably sounds like I'm an entitled "Precious Princess" and so be it. There's a part of me that's inherently lazy, and it really manifests when I am faced with something I don't feel inclined to do.
Lately writing — which is normally one of my all-time favorite pastimes — has felt like being a turtle trying to swim through honey.
Gardening felt feels good. Perhaps what I like so much about it is the fact that it is an utterly "analog" activity. There's nothing technological about getting my hands in the dirt, pulling weeds and trimming hedges.
The only "drawback" about it is that it is not income producing.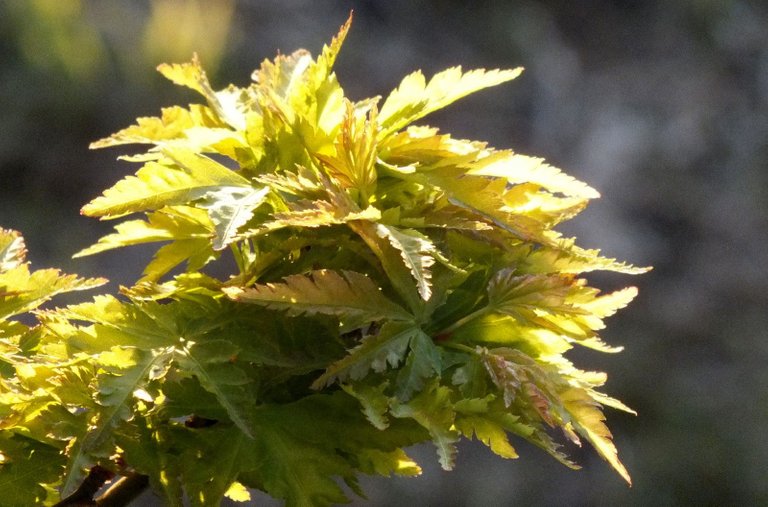 On some level, it annoys me that we live in this day and age of alleged "prosperity" and yet most of us have to watch every single thing we do, and focus out attention and energies just on those things that generate income.
I suppose gardening passes muster to some extent because a significant part of what we are doing is growing our own food... which is a good thing, considering the current and rising cost of living.
But there's an intangible value there, as well... in the sense that when I'm out digging on the dirt, I tend to be able to forget about the eternal datastream that flows across pretty much all our screens, these days.
And that's definitely a good thing!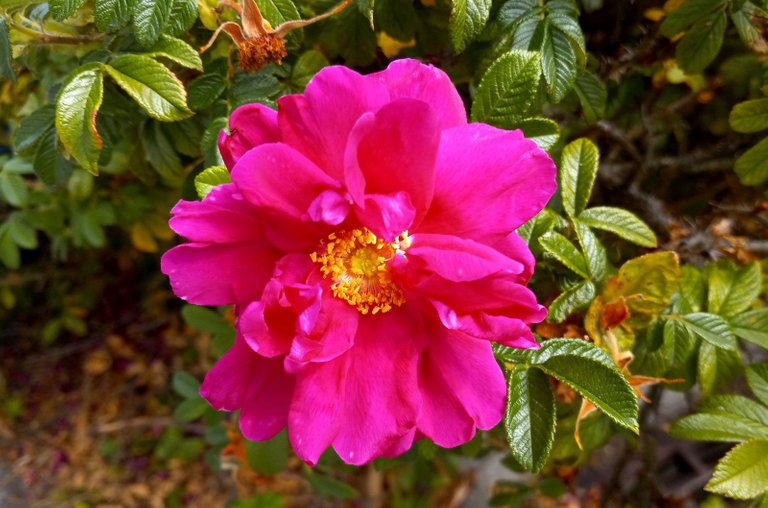 Wild beach rose
For me, the main thing that makes the entire societal machinery is that it seems to "run" on people's FOMO, which keeps everyone plugged into the toxic soup and in doing so, keeps everyone "trapped" in some way.
I'd much rather just dig in the dirt.
Alas... there are electric bills and phone bills to pay, as well as a truck repair bill. So it never really ends. But at least — for a few moments — we can all garden and get back to having our hands in the dirt!
Thanks for reading, and have a great remainder of the week!
How about YOU? Do you take "technology breaks?" Does unplugging from the data stream feel like a RELIEF... or are you worried that you might be missing out on something important? What's the longest you have gone (in recent years) without being connected? Comments, feedback and other interaction is invited and welcomed! Because — after all — SOCIAL content is about interacting, right? Leave a comment — share your experiences — be part of the conversation!

---
Greetings bloggers and social content creators! This article was created via PeakD, a blogging application that's part of the Hive Social Content Experience. If you're a blogger, writer, poet, artist, vlogger, musician or other creative content wizard, come join us! Hive is a little "different" because it's not run by a "company;" it operates via the consensus of its users and your content can't be banned, censored, taken down or demonetized. And that COUNTS for something, in these uncertain times! So if you're ready for the next generation of social content where YOU retain ownership and control, come by and learn about Hive and make an account!

Proud member of the Silver Bloggers Community on Hive!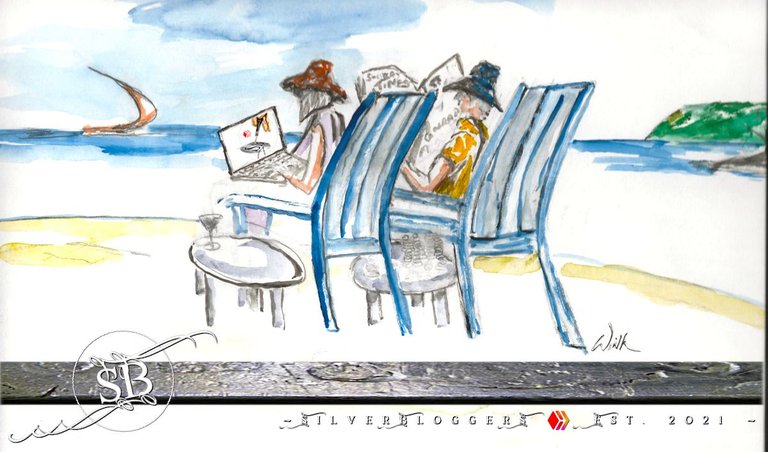 (As usual, all text and images by the author, unless otherwise credited. This is original content, created expressly and uniquely for this platform — NOT cross posted anywhere else!)
Created at 20220608 23:10 PDT
0590/1836