Announcing the Travel Reimbursement Fund for HiveFest⁸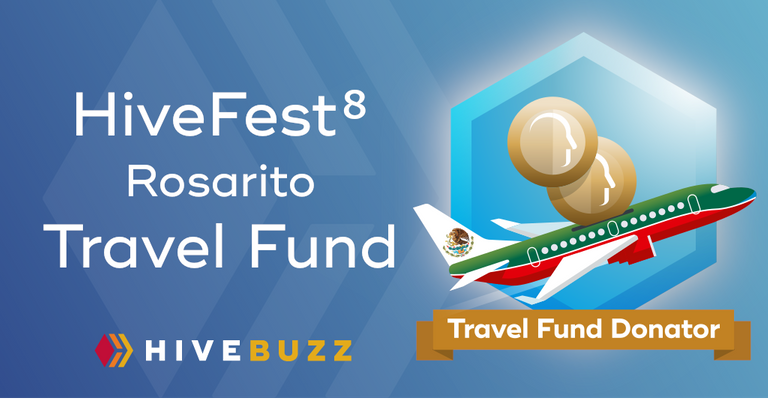 HiveFest is an annual event that celebrates all things related to the Hive blockchain. The event is usually held in a different city every year and in 2023 it will be held in Rosarito (Mexico).
What is the Travel Reimbursement Fund?
The Travel Reimbursement Fund is an initiative created by @roelandp (full story here) for which you can donate any amount and that can be used by anyone attending HiveFest to relief some of the travel expenses to Rosarito.
The Travel Reimbursement Fund is a way to help offset the costs of travel for Hive users who want to attend HiveFest. The fund is supported by donations from the Hive community.
The idea behind this fund is to make it possible for as many people each with their own specific economic status to come to HiveFest. Anyone can donate to @t-r-f by sending Hive or HBD.
Suppose you are interested in attending HiveFest in Rosarito, but are worried about the cost of travel. In that case, the Travel Reimbursement Fund may be able to help you by reimbursing a portion of your travel expenses.
We are excited to offer this opportunity to help members of our community. We believe that by coming together in person, we can create even stronger bonds and further grow the Hive community.
How the HiveFest Travel Reimbursement Fund works
During the HiveFest days, on-site only (Proof of Attendance), attendees can apply to get their part of the donated funds. How much everyone receives is calculated based on the single-leg distance from your originating airport to your destination airport (Tijuana, San Diego, ...).
Everyone can choose to apply or not. Applying is required should you want to receive a part of the donation pie, and if you decide not to apply, you basically give up your piece, which will result in a more significant piece for the applicants.
A couple of days after HiveFest, all calculations and fund distributions are done on-chain. The @t-r-f will be emptied using the following distribution:
Base Pay: Allocating 10% of the donated funds to distribute evenly to every applicant for the Reimbursement Funds. Formula: 1/total_applicants * (total_funds * 10%)
Adding up all single-leg distances from the applicants.
Per applicant share formula:
Base Pay (see 1) + (user_single_leg_distance / total_single_leg_distances * (total_funds * 90%)).
Support the Travel Fund and this badge is yours!
@t-r-f is open for funding! If you want to support fellow Hive users attending HiveFest⁸ to make it to Rosarita and to lower their travel expenses, simply transfer any amount of HBD or HIVE to @t-r-f (note the dashes between the letters!)
If you donate at least 1 HIVE or 1 HBD to the Travel Reimbursement Fund then @hivebuzz will give you a new badge to display on your board: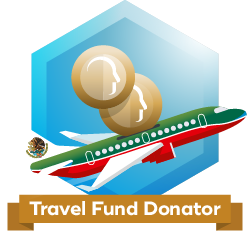 We can't wait to see how many people can make it to Rosarito thanks to your support.
On behalf of all HiveFest attendees, thank you!
PS: Of course, we will send the reward from this post to the TRF
---
Useful links:
HiveFest⁸ - announcement
---
HiveBuzz is a project created by @arcange
---
---