Gratitude to @hive-naija for the week question that is THEMED: Your Cryptocurrency Experience. This is my story:
My decision to engage in cryptocurrency wasn't a well-planned one, as I only joined then just to make sudden cash/profit. Then I end up losing everything I invested in the crypto I started with then.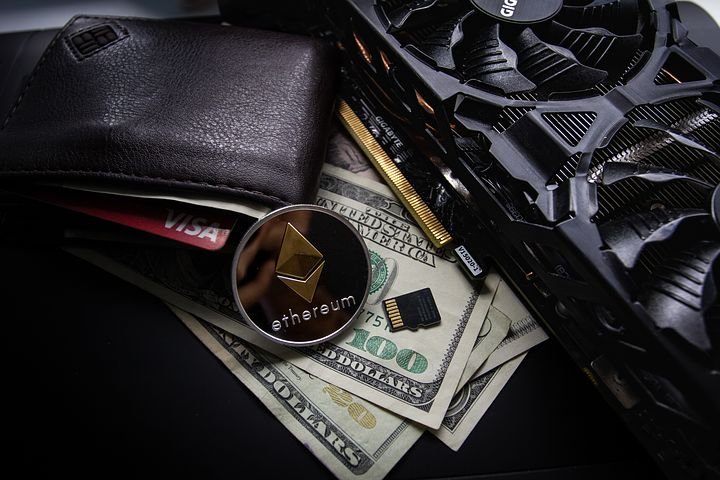 Source: Pixabay
Back in 2020, during the COVID-19 epidemic, when everything was shut down and everyone was going through a lot, especially in finance, everything was locked down and everyone was going through a lot. Although the epidemic was not as severe in my area, our governor permitted everyone saves government personnel to return to work, although for a limited time. And then I got into electrical installations. I worked with my father and was paid for most of the labor because I was a polytechnic graduate at the time.
MY FIRST CRYPTO INVESTMENT
Then a friend of mine introduced me to TRON, a cryptocurrency. I don't buy the notion at first because I don't believe in it and I'm not making a lot of money at the time, so I don't want to lose the ones I make. But after much pressure and my desire to make more money than I ever dreamed, I agreed, albeit it wasn't because I was so greedy, but because of the way the guy briefed the facts and how the currency operates. So I decided to inform another acquaintance about the coin in the hopes that we could invest in it together, but to my surprise, the fellow had already acquired it. This irritated me, so I decided to buy it as well.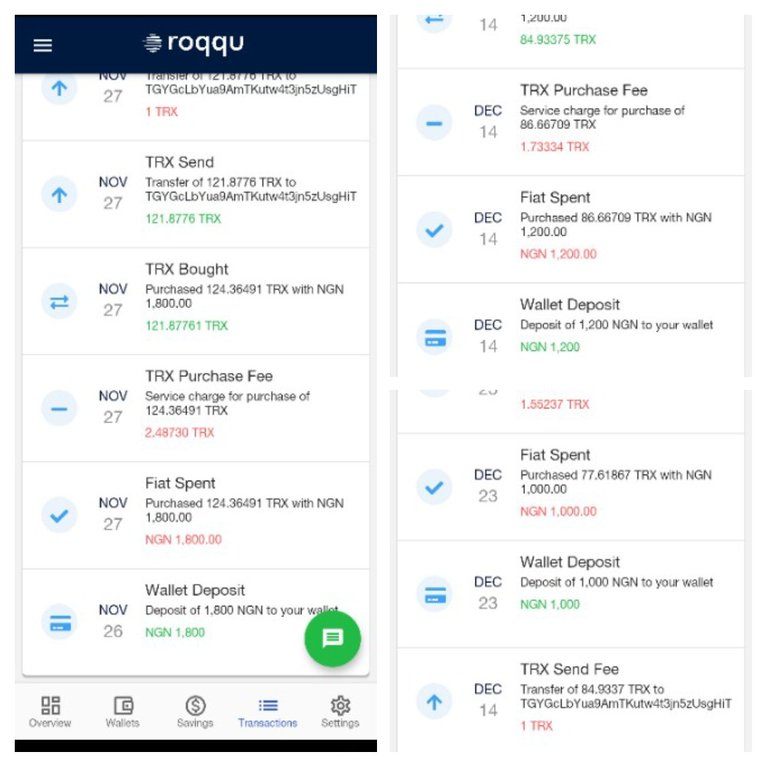 Screenshot of a few transactions on my Roqqu account
And I asked him how and from whom he purchased it but the rate was much the offer from the guy that introduced the coin to me. That was how I purchased my first cryptocurrency ever (my first purchased then was two thousand nairas worth), as at that time TRON was at the rate of $0.03 - $0.039 then and the guy sold for me at a rate of $0.05 (this was when a dollar was at a rate of 358NGN not like now).
Following that, I resolved to continue my crypto quest. Then that same guy told me about FORTRON, a Tron smart contract. He claimed all I had to do was join up with a specific amount of Tron (I don't recall the exact amount) and then sit back and watch it develop.
That was my first time doing something like that, so I'm not sure how it works. He was trying to encourage me to be a part of his own referred member, unaware that the smart contract was built on the referral system. This was where the issue emerges because no one was willing to join until they had solid proof of the smart contract's originality, that is, proof of whether or not they had paid me out. I ended up losing my Tron because there was no referral. Other Tron smart contracts that I worked on included FORSAGE and INCOMATRIX. For me, it was all a waste of time.
HIVE THE SAVIOUR
Then
HIVE
saves the day, thanks to my wonderful friend
@starstrings01
, who introduced me to it and the hive community, and who also took the time to explain how it works and the steps I need to do to become a pro. He wasn't like the other dude who lied for personal gain, but
@starstrings01
keeps track of my progress and encourages me to participate more in the community. Hive has shown me that if I am committed and consistent in all I do, I can achieve the life I want. LIFE is thanks to HIVE.
However, I am looking forward to increased cryptocurrency investment and participation in the next years. Thank you to the contest organizers for giving us the opportunity to share our experiences and for rewarding us; you're all amazing, @josediccus, @nonsowrites, @hivenaija, and others not mentioned.