Hi Everyone/ 大家好,
Last week Apple announced the new Apple watch as well as the new Apple One bundle. I never looked into Apple's other side products and thought I have a look at music, news and arcade games. We ended up signing up to Apple News+ and was blown by all the great things you can read. I used to love reading magazine when I was at school but due to how things are changing, not many people will actually hold a magazine but rather read it from their phones or tablet. I also had probably better things to do rather than reading gossip magazines or a fashion magazine and end up spending money. Any how, we subscribed when you get the first month free and can cancel if you don't like it before the 28 days is up.
上星期 Apple 宣布新手錶 (iWatch) 和 Family One. 除了手機和電腦我都很少看 Apple 周邊的服務和產品例如音樂,遊戲,新聞雜誌等等. 看了一些資料之後我們一家就訂閱Apple 新聞和雜誌服務. 以前讀書的時候都會買一些雜誌但因為時代漸漸改變,大家都會用手機或電腦看新聞或其他娛樂報章. 第一個月是免費試用但如果覺得不適合可以28天內取消訂閱.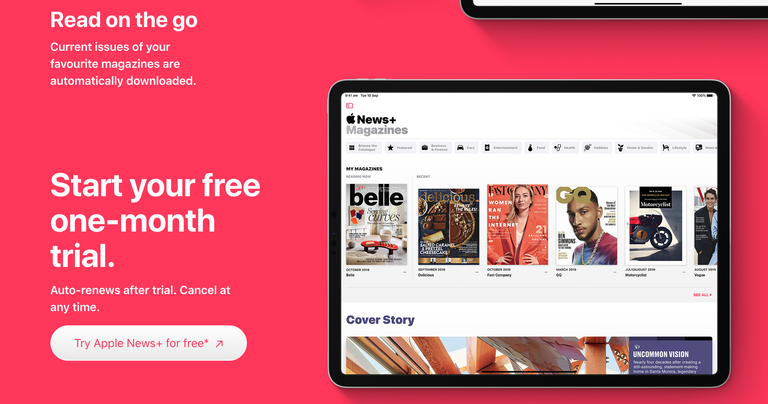 I love the fact that the app gives you Australian and some British magazines. It gives consumers a feel that they are paying and getting more than they bargained for. I thought I would only get the Australian prints but in fact I get more than that which is nice. Let me show you what they recommend me reading from the browse catalogue category. Lots of home improvement and food magazine which I love to read up. Using them is another story but reading them I won't mind. The fashion titles are bit dull but can't complain.
這個Apps最好的好處就是有很多不同澳洲雜誌和報章而且會有一些來自英國的. 做一個消費者來講, 這個覺得很抵用因為除了本地的報章外國都有. 讓你看看 Apple 推介什麼雜誌給我看.大多數都是關於屋企或烹飪食物為主. 我比較喜歡的時裝雜誌的種類就不多.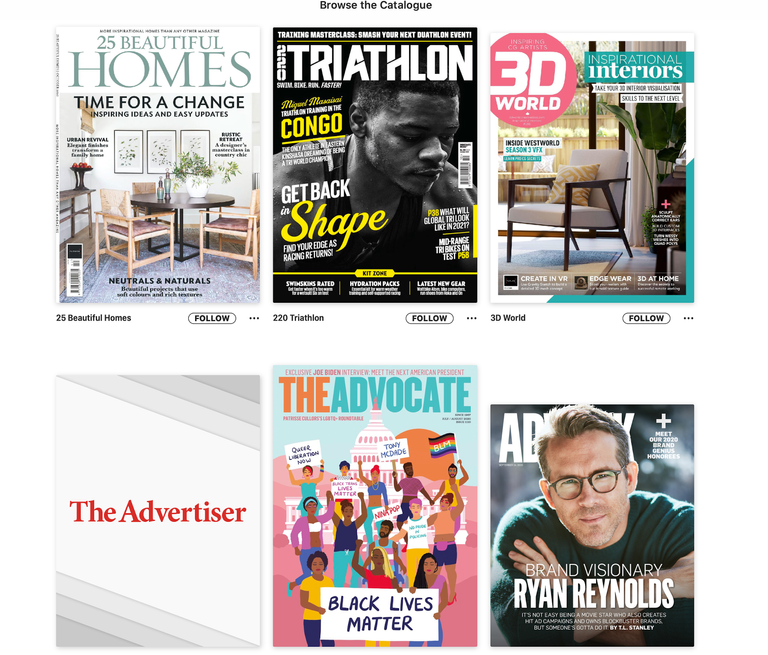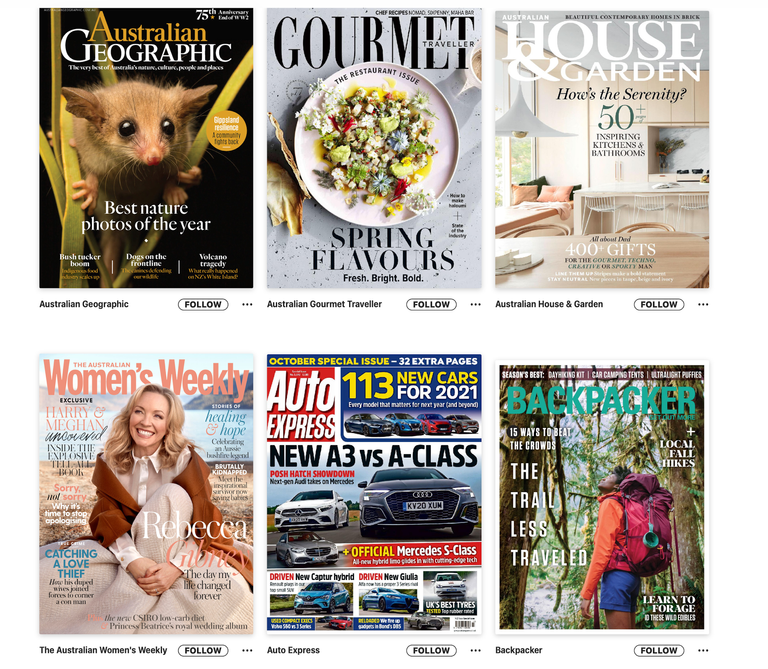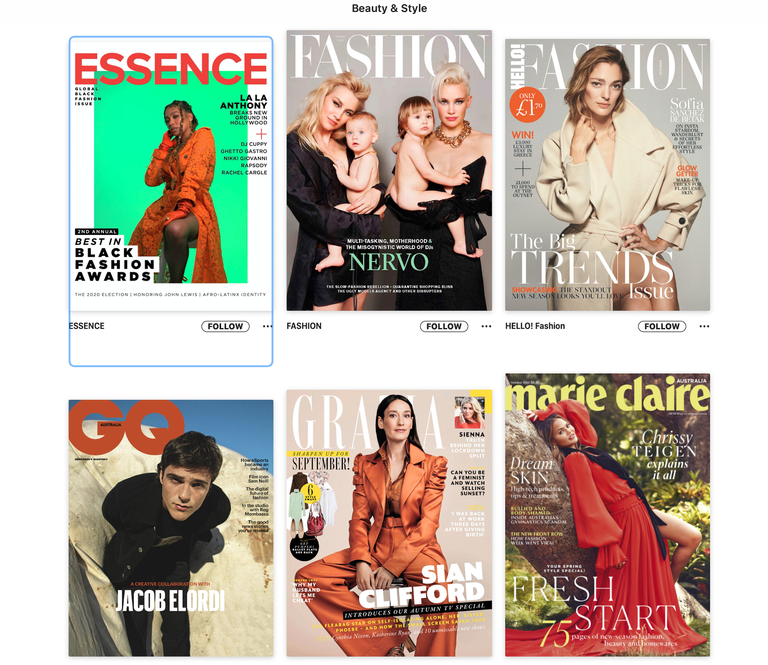 The news section I love the most as it collates the top stories from most newspapers onto the one page. It shows what is important, and I don't have to pay the newspaper subscription to read them. Especially like the stories on Sydney Morning Herald, we only get a certain amount of articles a week or month so now we can read pretty much the same content on News+. Handy!
報紙方面有很多世界各地不同有名的都有. 最開心就可以不用擔心看多少都已經包括月費在內.在澳洲如果訂閱一份報紙都比較貴所以這個套餐覺得很便宜.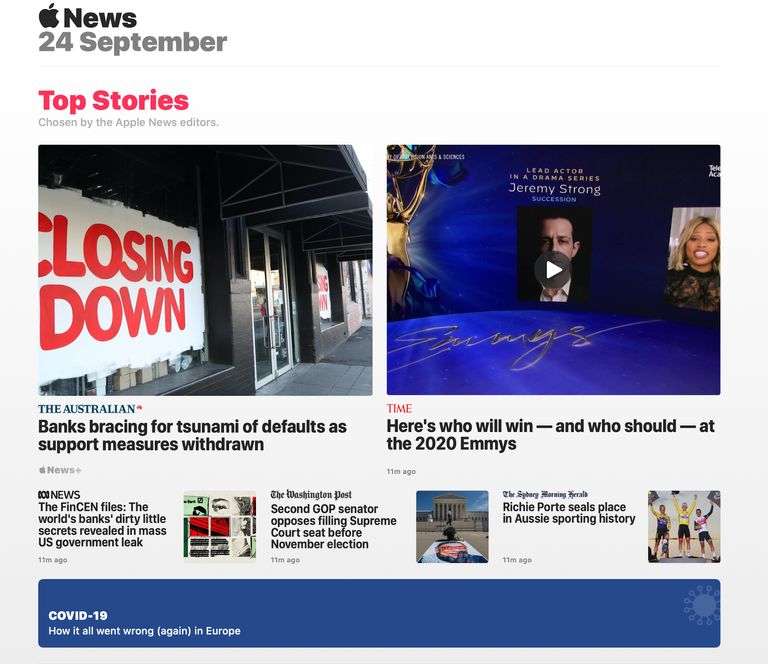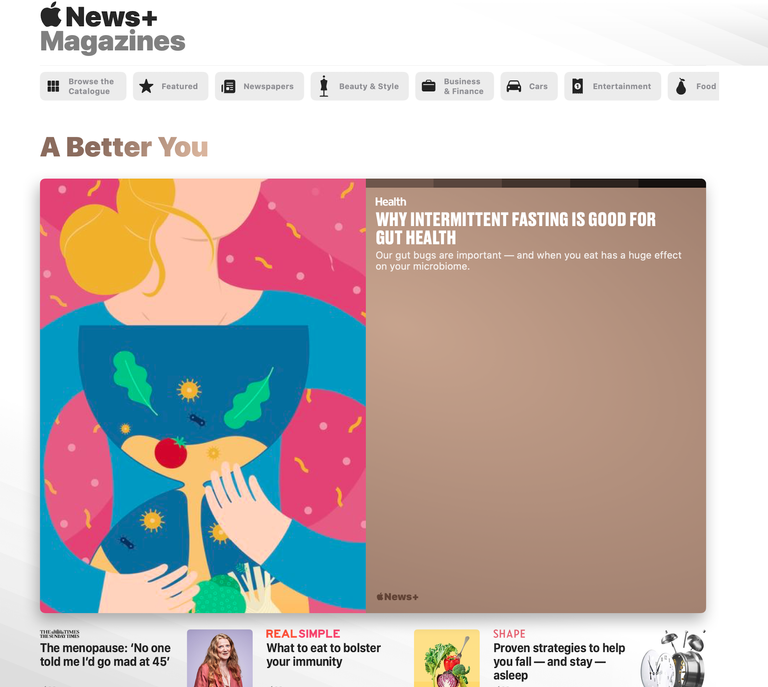 If you are an Apple fan, it's compatible with the laptop, iPad and iPhone. I recommend using the iPad when you want to read the magazines as the layout of the pages fits well for most titles. The phone is too small and laptop is a bit misaligned in my opinion.
如果你是 Apple 粉絲就一定要考慮這個適不適合你. 你可以在平板電腦,電腦或電話上看報紙或雜誌但我覺得用平板電腦好用一些.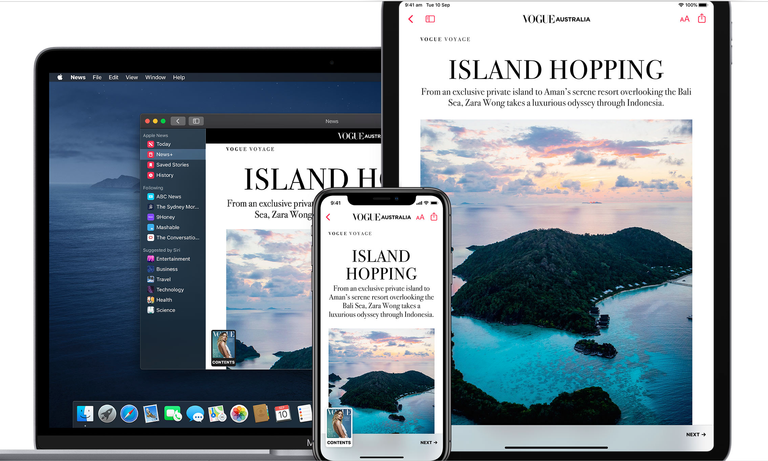 source: All screenshots from the app or Apple website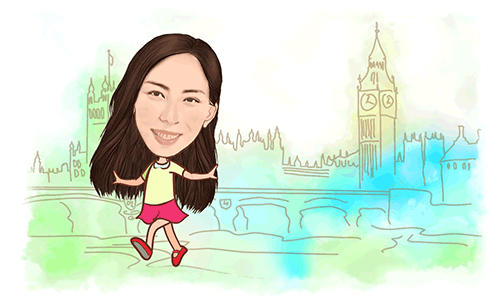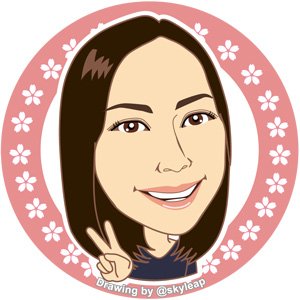 ---
Thanks for reading. If you like my post, please follow, comment and upvote me. There will be more exciting posts & destinations to come.
All photos & videos are taken by me & co in all my blogs/stories unless quoted.