I realize that 3D printing is more of an art of tuning the settings to make sure to get the best possible quality. Anything can go wrong and we have all experienced it more than once when we start the print and come back the next day to find out it has been printing noodles.

This time I believe I got it right. :)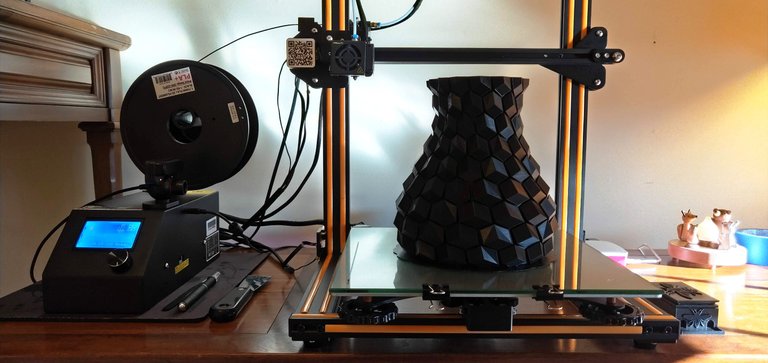 The Creality CR-10S Printer is a great 3D printer for starters to learn on.... and actually the print quality for its price benchmark is astonishingly good. You literally get the most bang out of your buck and its pretty reliable.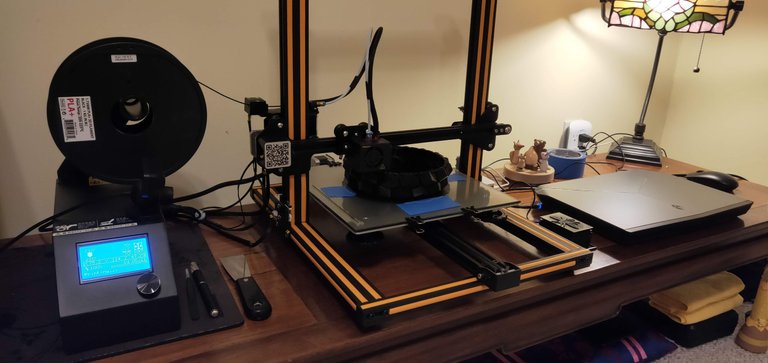 My Creality CR-10S Printer is set inside my work room table. I suggest not to place it near where you sleep... it does get a bit noisy during printing.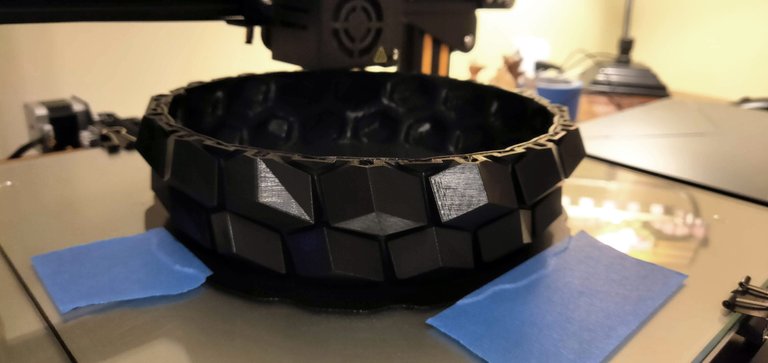 The first layers of the print is actually the most important step... a good foundation will end with a finished print. If first layer is not bedded well then most likely it comes off during the middle of the print session.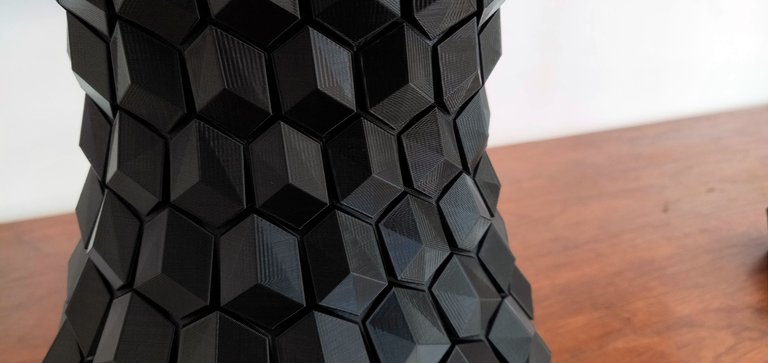 Here is a Vase that printed out perfectly.
It took several days to complete the vase while printing non-stop 24-7.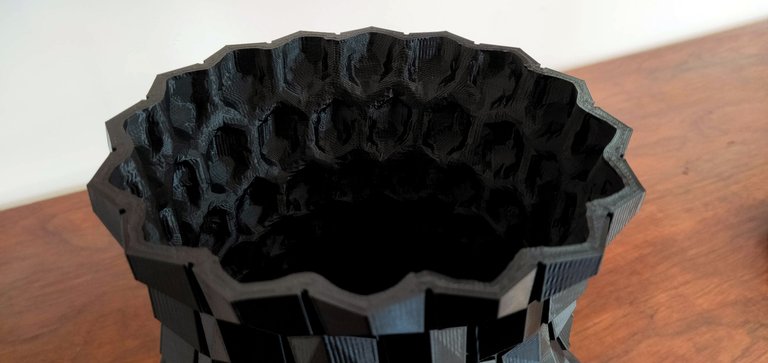 Inside of vase.... pretty darn good.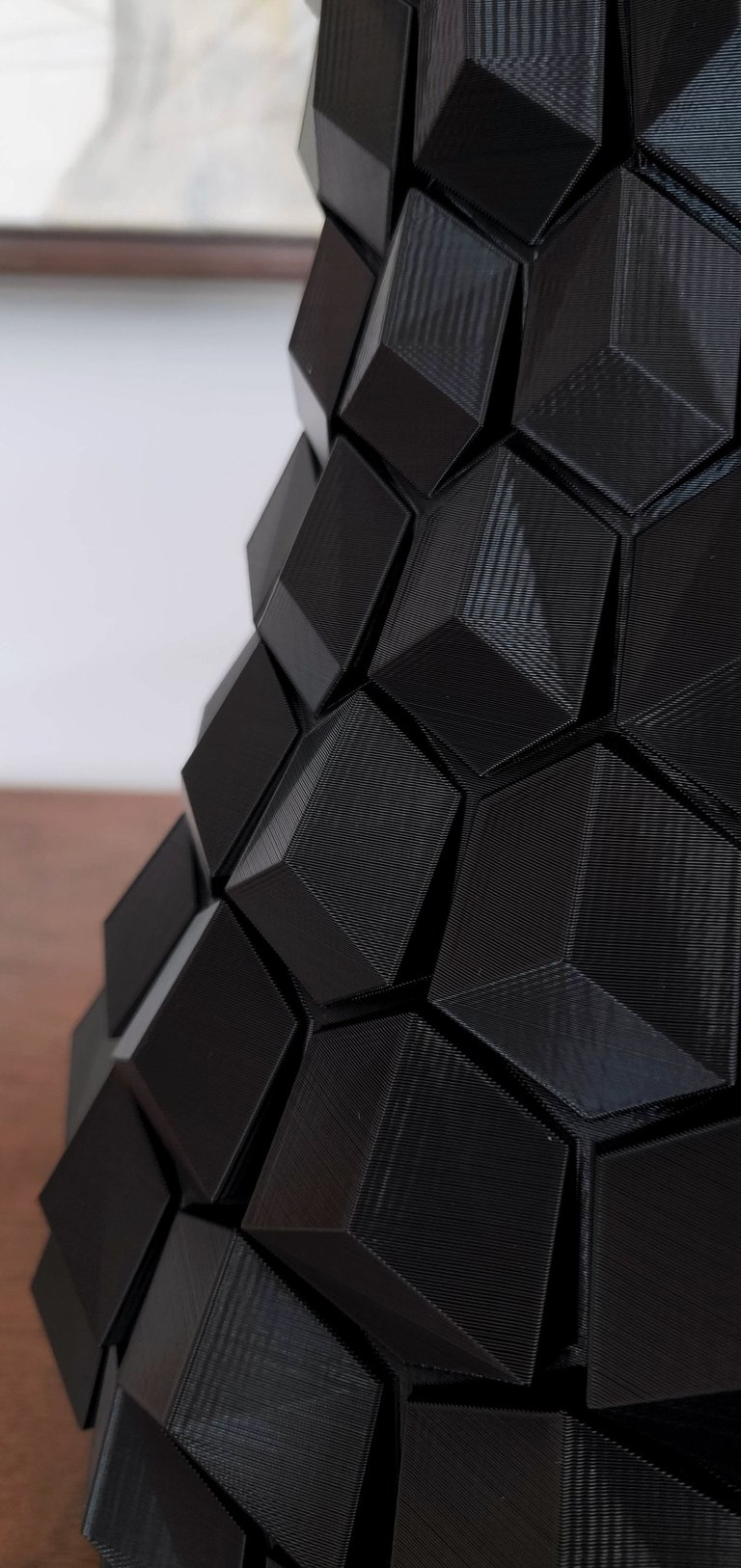 Close up details of the PLA print surface... one layer at a time.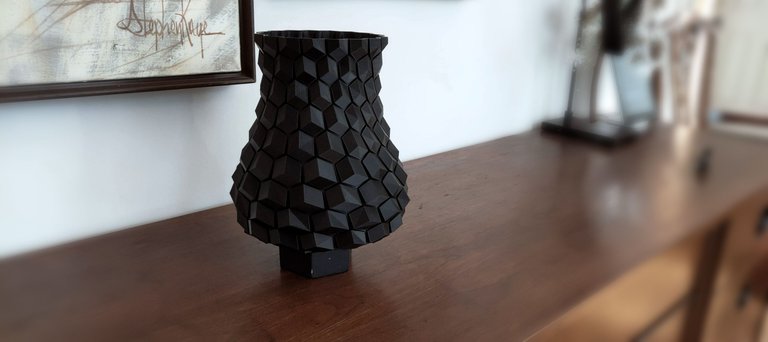 This is considered a pretty large print.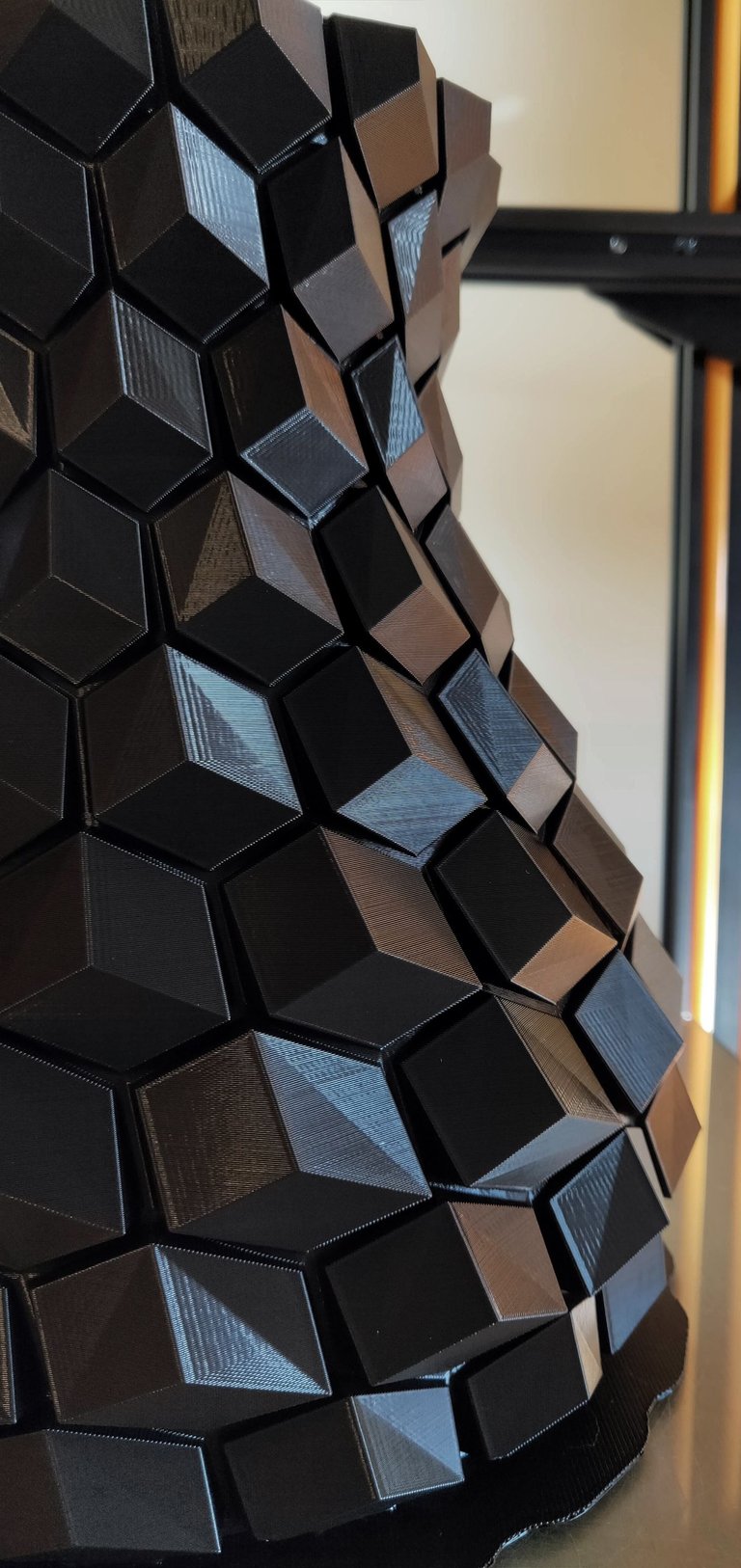 Took this photo when the print was completed... as you can see... the vase still has its bottom support still on the print bed.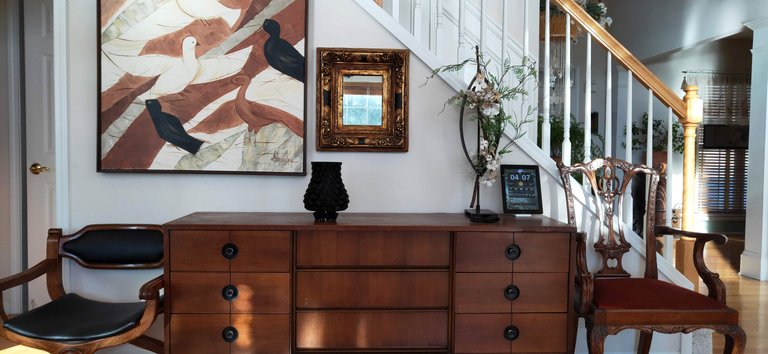 Tada~ More 3D Prints soon to come~~~
Thanks for viewing and supporting my blogs! Stay Tuned~
Sample Printing Video of my 3D Printer
https://open.lbry.com/crealitycr10stest:e?r=5MQvhc2Z9Xv6UnybzhWbVowyffsb13yS