A couple days ago, I shared a CAD screenshot of my redesigned feet for the Raspberry Pi tablet case I use. I was able to print today, and surprisingly, it worked out better than expected! Compare these small feet to the wide baseplate the original included, and you can see how much access is improved.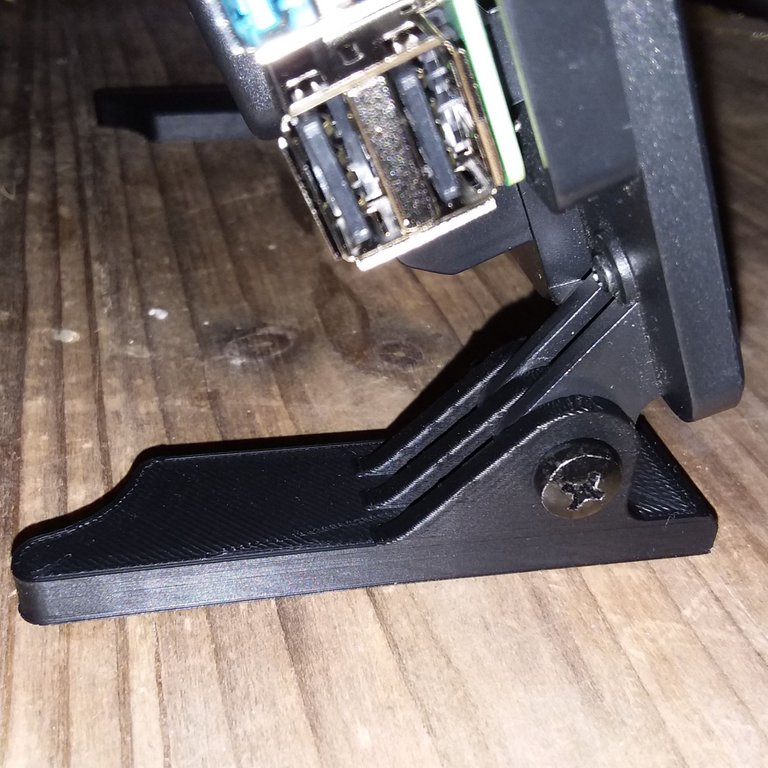 The weird curvy bit at the end is an artifact from a prior design idea I abandoned. I had hoped it would still help me grab these feet and unfold them in this version, but no luck there. The angles need to be refined, and I plan to change the shape of the support extensions so it folds better into the case for storage..
This print cost $2.11 in PLA filament, so the revision should cost about the same, too, if not less. I think I'll make one leg fold behind the USB ports with an odd dogleg. The other just needs an angle change so it lies flat. If it works well on version 2, I'll share the file to Thingiverse for anyone else who has this case.
---
Update
I have a new version with a link to Thingiverse to download the file yourself. Read more here!