"My goodness! This is a magnificent masterpiece, not the work of an artist, but naturally occurring."
That's what comes to my mind when I see splitgill mushrooms growing on rotting wood. They're like fallen flowers, and that's so beautiful!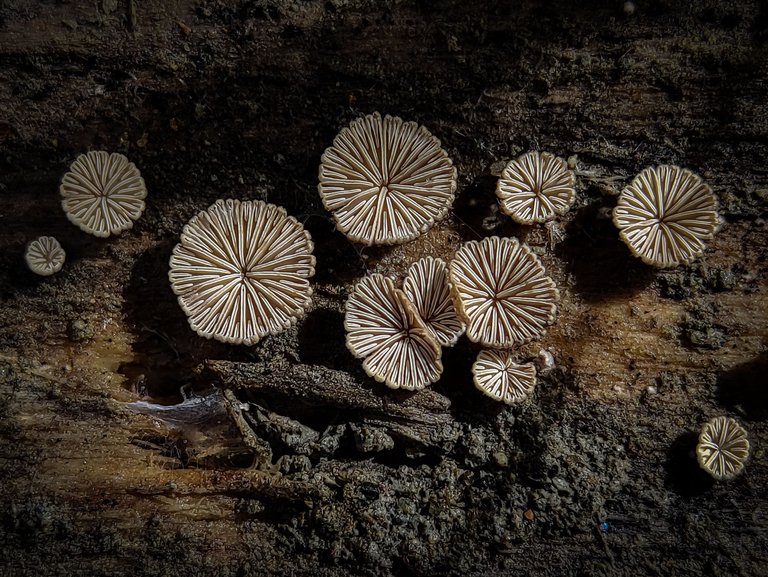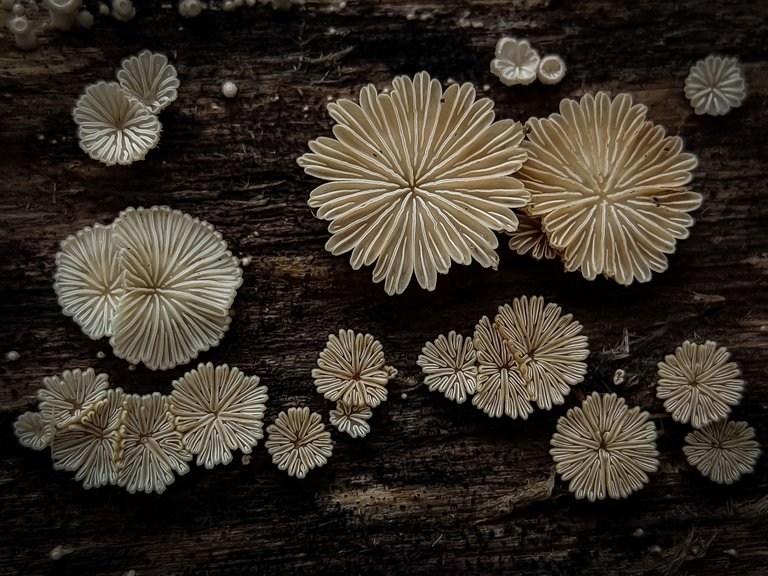 The splitgill mushroom or Schizophyllum commune is a fungus in the genus Schizophyllum.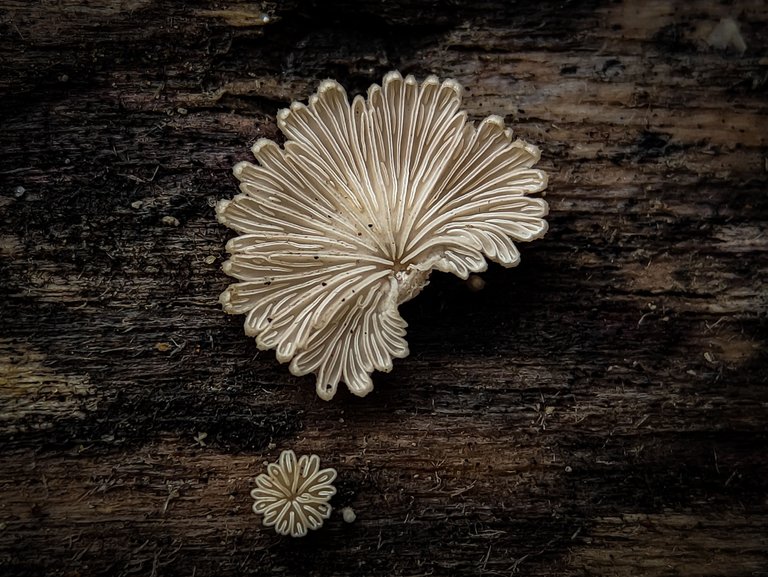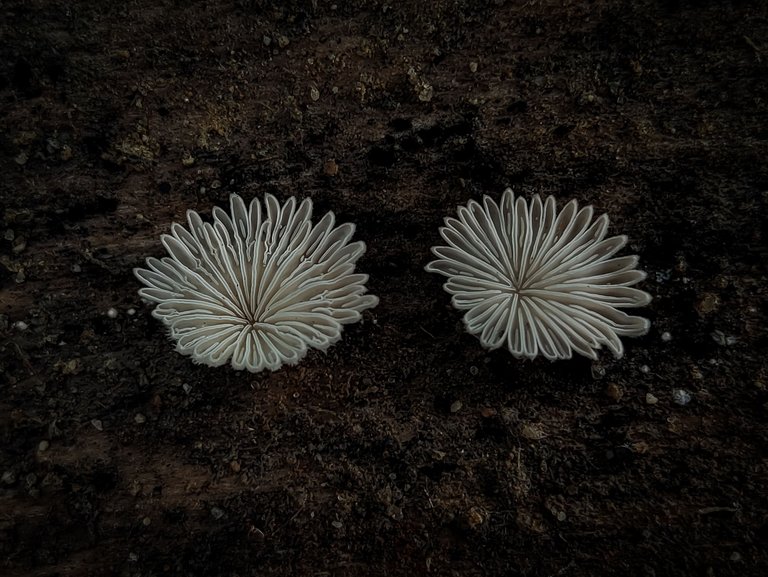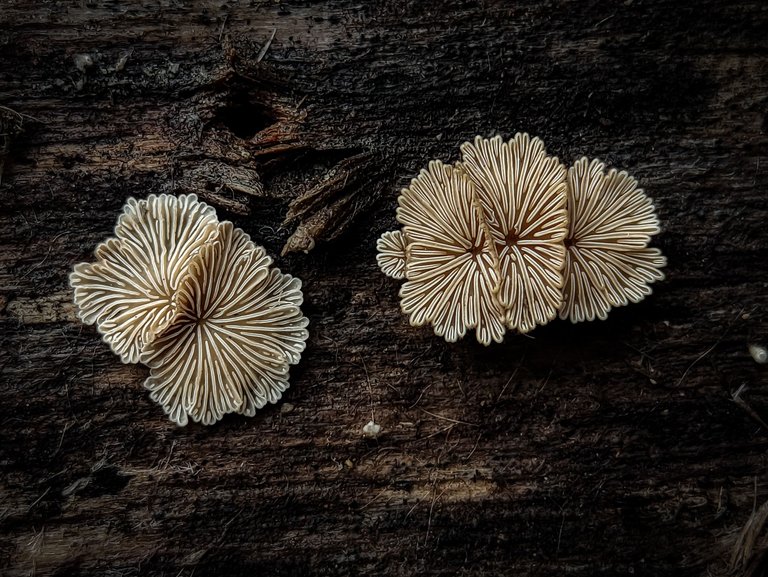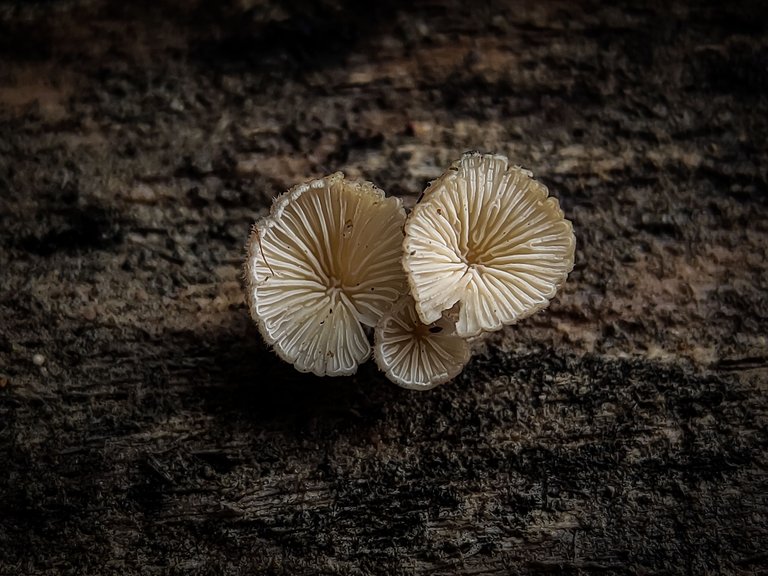 It grows in small sizes with varied gill colors; some are white, some are cream yellow, and some are brownish.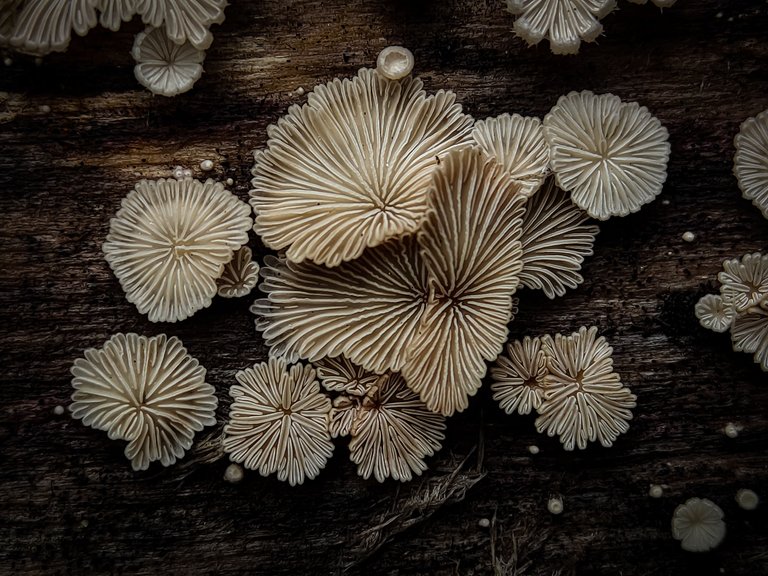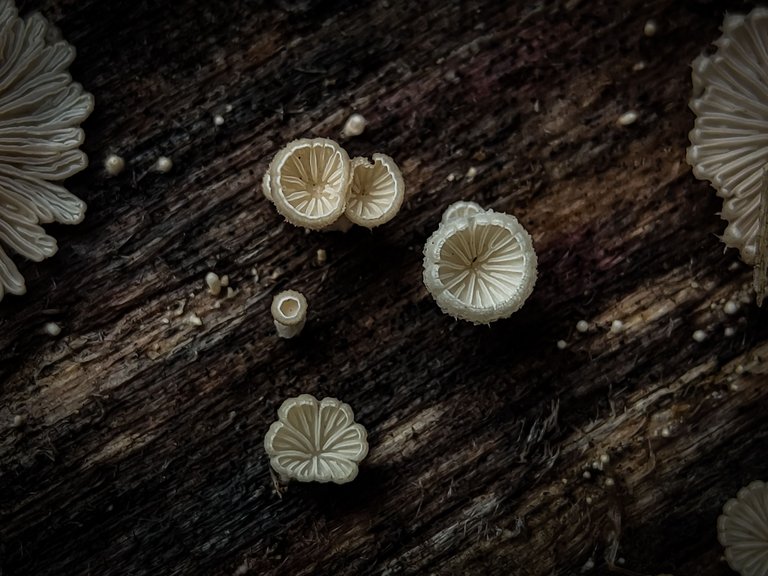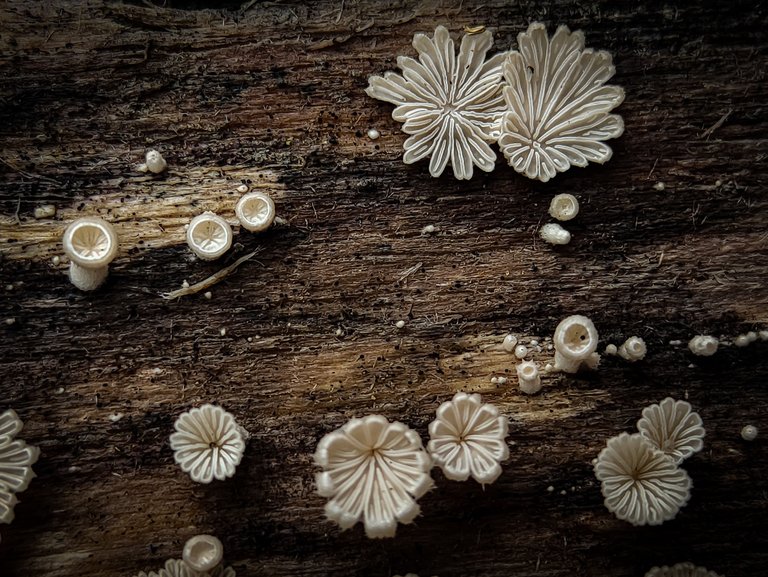 This fungus is common in rotting trees after the rainy season and is able to survive for a rather long time despite the dry season.
And interestingly, the splitgill mushroom is widely used by the herbal industry for natural medicine.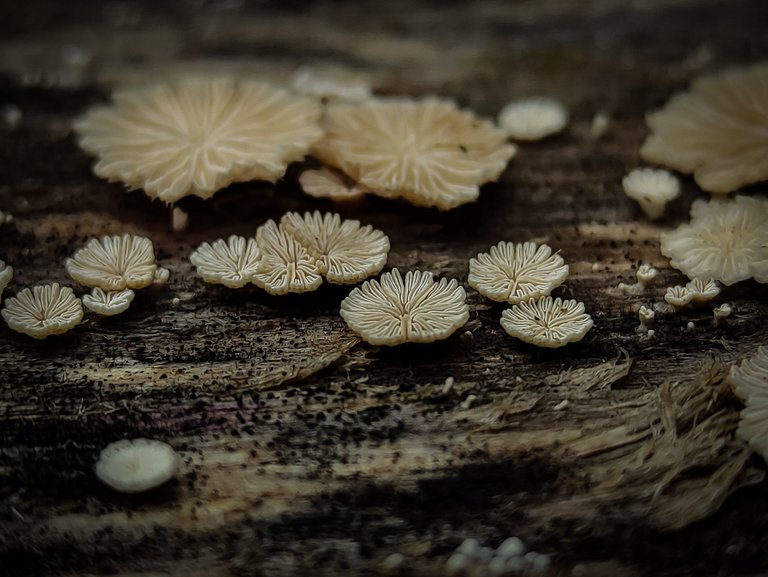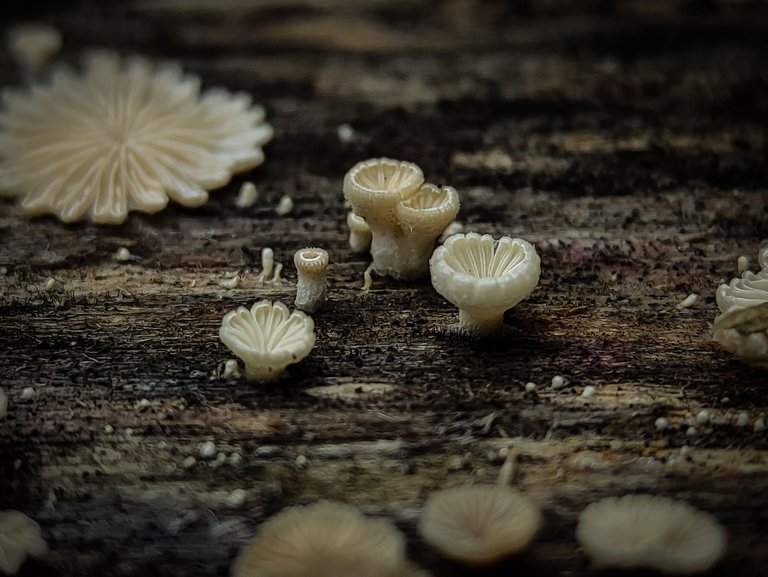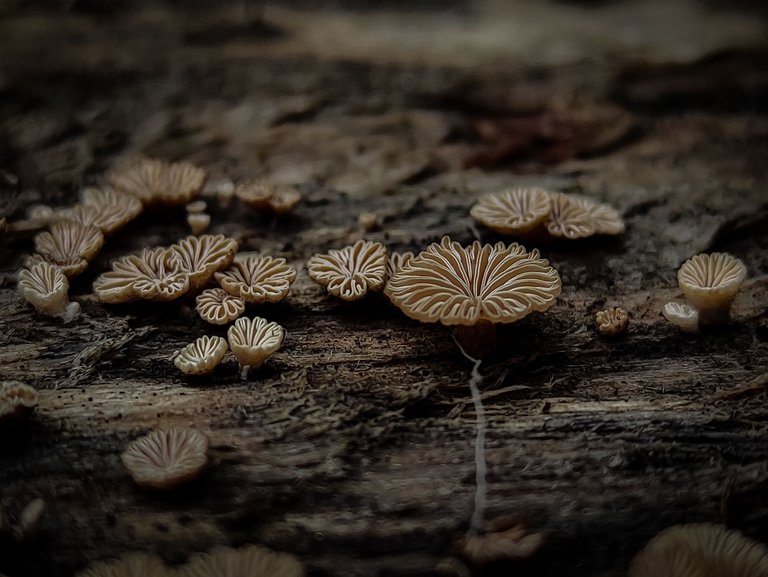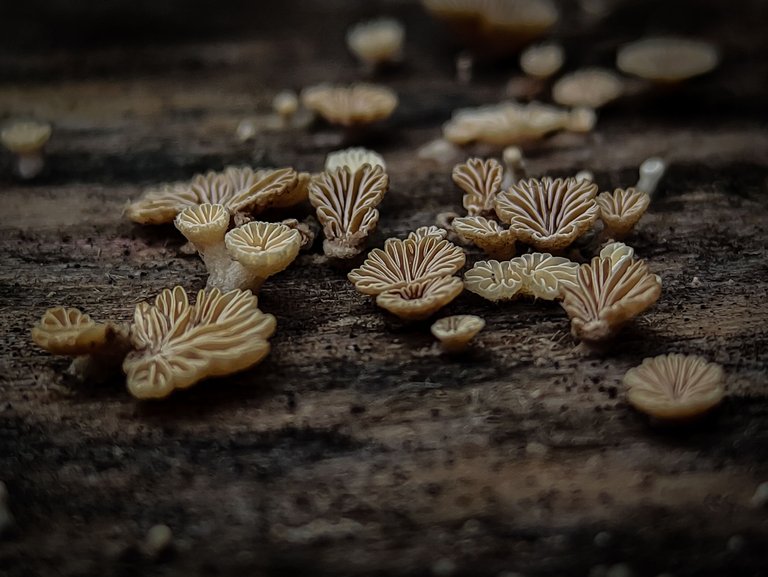 | Camera | Xiaomi Poco X3 NFC |
| --- | --- |
| Lens | External Macro Lensbong |
| Category | Mushroom Photography |
| Processed | Mobile Lightroom |
| Location | Lhokseumawe, Aceh, Indonesia |
| - | - |