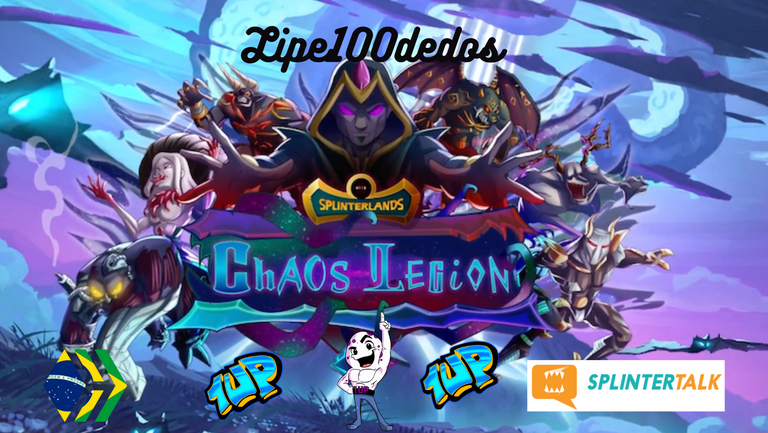 Hello guys! This is my daily curatorship report as a curator of the Cartel. This model will be used in order to be accountable not only to the community that entrusts their tokens to the cartel as a form of investment, but also to those who want to know quality posts with the tags that we curate in the cartel!
Always in the daily report you will see the following format:
- Introduction to the post,
-Who am I,
- Curation bots queue,
- Posts of the day,
- Final report.

Who am I?
My name is Filipe, I'm 34 years old and I'm from Brazil. Administrator, dancer, gamer and more recently an enthusiast of hive and the crypto world.
I joined hive in September 2021 through @splinterlands, but I only started to understand and use a little more of what Hive offers us from January 2021 when I met the HiveBr community where I gradually learned about the Hive and learn to this day.
I post regularly about Splinterlands and sporadically about finance and dance. I intend to resume an urban fantasy book that I started writing years ago and post it here too soon. I'm looking to improve my posts every day, both in content and in quality formatting.
On the 9th I was nominated as a curator of the cartel by @trashyomen and accepted by @flauwy and since then I've been doing my best to find quality posts with our tags. Which brings us to the report below.

Curation bots queue before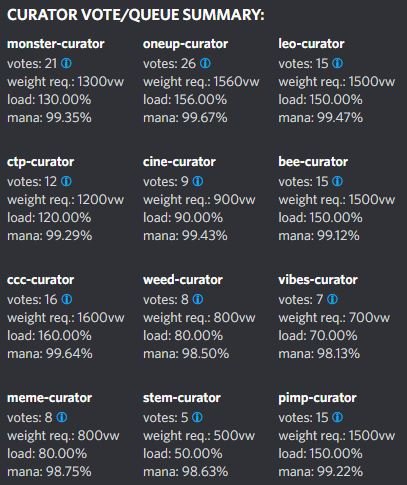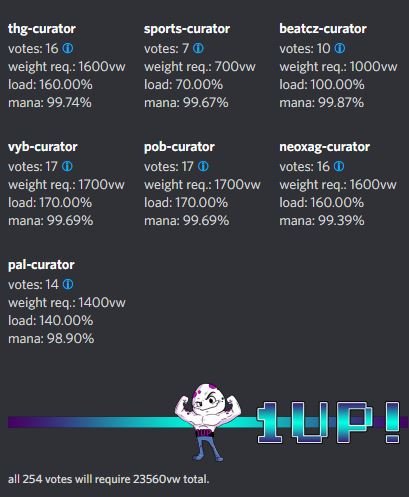 Posts of the day
"Talentos ocultos (Reseña y lecciones) [ES-EN]" By @beth78
https://ecency.com/hive-166847/@beth78/talentos-ocultos-resena-y-lecciones-es-en
"Runtz Grow 10 Days 'Till Harvest" By @lacausa
https://ecency.com/hive-195708/@lacausa/yhxyzgff
"Are Pharma and Alcohol Companies Against Cannabis Legalization?" By @doitvoluntarily
https://ecency.com/leofinance/@doitvoluntarily/are-pharma-and-alcohol-companies-against-cannabis-legalization
"great reset be happy" By @pompe72
https://ecency.com/hive-189111/@pompe72/2hwvhh-great-reset-be-happy
"FUNGIFRIDAY : Xeromphalina, Microporus, and Marasmiellus Ramealis" By @mirz
https://ecency.com/hive-151327/@mirz/fungifriday--xeromphalina-microporus-and-marasmiellus-ramealis
"FungiFriday: Everything is red, and the Lord of Love is there 😍" By @akukamaruzzaman
https://ecency.com/hive-151327/@akukamaruzzaman/fungifriday-everything-is-red-and-the-lord-of-love-is-there
"Earth Day 2022 - An Evolution of Thought to Find Solutions" By @raj808
https://ecency.com/hive-196387/@raj808/earth-day-2022-an-evolution-of-thought-to-find-solutions
""Aquí se Habla de Rock" en el PukuMundo - Opeth" By @orimusic
https://ecency.com/hive-193816/@orimusic/cfqpmqoj
"#51 WINNER - ARTIST OF THE WEEK" By @hive-101452
https://ecency.com/hive-101452/@hive-101452/51-winner-artist-of-the-week
"Grapthar's Daily Hive Music/Video Feature: True Cuckoo Performing w/ the New Elektron Syntakt" By @grapthar
https://ecency.com/music/@grapthar/grapthars-daily-hive-musicvideo-feature-true-cuckoo-performing-w-the-new-elektron-syntakt
"Hivechess "Candidates Tournament" week 3 - My gameplay and analysis" By @vjap55
https://ecency.com/hive-157286/@vjap55/qktuqwcs
"Splinterlands - Adding Zyvax Vuul To My Collection" By @mawit07
https://ecency.com/hive-13323/@mawit07/splinterlands-adding-zyvax-vuul-to

Final Report
Today the queues were mostly with a good amount of posts so in order not to overcrowd some tags I ended up curating a smaller amount of posts.
There were 12 posts in 41 tags.
In total, the tags referring to the following curators were voted:
monster-curator: 1
oneup-curator: 1
leo-curator: 2
ctp-curator: 1
cine-curator: 1
bee-curator: 1
ccc-curator: 4
weed-curator: 2
vibes-curator: 3
meme-curator: 1
stem-curator: 3
pimp-curator: 0
thg-curator: 0
sports-curator: 1
beatcz-curator: 3
vyb-curator: 6
pob-curator: 5
neoxag-curator: 5
pal-curator: 1
And so ends today's report! Doubts and suggestions about the curatorship? leave it in the comments