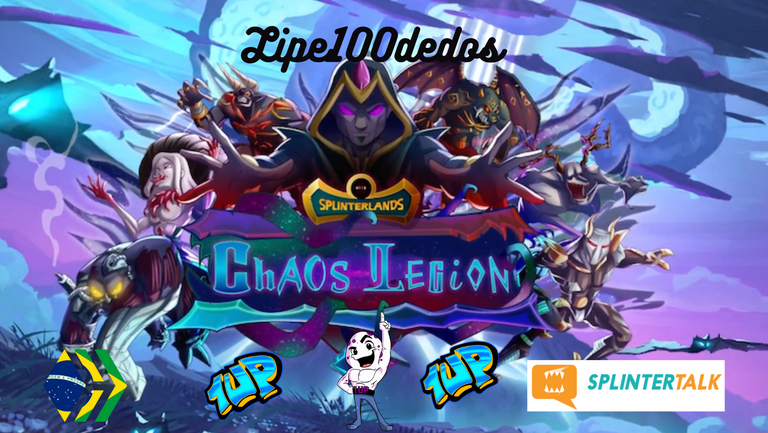 Hello everyone! This is my first curation report as a curator of the Cartel. This model will be used with the objective of being accountable not only to the community that entrusts their tokens to the cartel as a form of investment, but also to those who want to know quality posts with the tags that we curate in the cartel!
Always in the daily report you will see the following format:
- Introduction to the post,
-Who am I,
- Curation bots queue,
- Posts of the day,
- Final report.

Who am I?
My name is Filipe, I'm 34 years old and I'm an administrator, dancer, gamer and more recently an enthusiast of hive and the crypto world.
I joined hive in September 2021 through @splinterlands, but I only started to understand and use a little more of what Hive offers us from January 2021 when I met the HiveBr community where I gradually learned about the Hive and learn to this day.
I post regularly about Splinterlands and sporadically about finance and dance. I intend to resume an urban fantasy book that I started writing years ago and post it here too soon. I'm looking to improve my posts every day, both in content and in quality formatting.
On the 9th I was nominated as a curator of the cartel by @trashyomen and accepted by @flauwy and since then I've been doing my best to find quality posts with our tags. Which brings us to the report below.

Curation bots queue
Before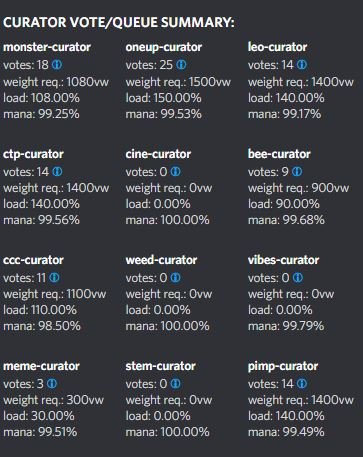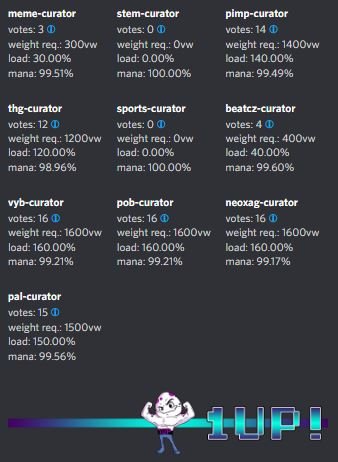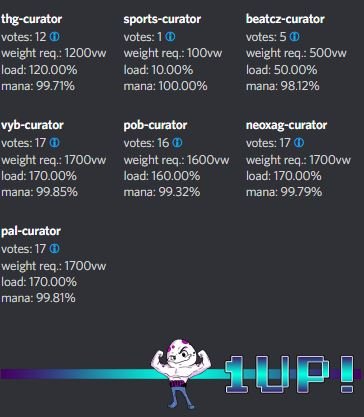 Posts of the day
"Rutz grow" By @lacausa
https://ecency.com/hive-195708/@lacausa/mudwerya
"Easter" By @loonatic
https://ecency.com/hive-195708/@loonatic/easter
"Texans Helping Boost NM Cannabis Sales" By @doitvoluntarily
https://ecency.com/weedcash/@doitvoluntarily/texans-helping-boost-nm-cannabis-sales
"Autoflower starts for Spring" By @canabisius
https://ecency.com/hive-195708/@canabisius/autoflower-starts-for-spring
CineTV Contest: Alien is Some Scary Stuff! By @papacrusher
https://ecency.com/hive-121744/@papacrusher/cinetv-contest-alien-is-some-scary-stuff
"Mi opinión sobre la película: "Las niñas de cristal"" By @slwzl
https://ecency.com/hive-166847/@slwzl/mi-opinion-sobre-la-pelicula-las-ninas-de-cristal-spa-or-eng
Review "The silence " EN/ES No spoilers" By @imnotruben
https://ecency.com/hive-166847/@imnotruben/review-the-silence--enes-no-spoilers
"Citizen Science" Project - Report - Part Three | Reporte - Tercera parte" By @agreste
https://ecency.com/hive-196387/@agreste/spa-eng-citizen-science-project-adbb3700721c1
"Asociación de Resistencias: Resistores en Paralelo" By @hannymarchan
https://ecency.com/hive-196387/@hannymarchan/asociacion-de-resistencias-resistores-en-paralelo
"The Hornbill Bird" By @arfa
https://ecency.com/hive-194913/@arfa/the-hornbill-bird
Grapthar's Daily Hive Music Feature: Iggy Pop - 'Some Weird Sin' By @grapthar
https://ecency.com/music/@grapthar/grapthars-daily-hive-music-feature-iggy-pop-some-weird-sin
"Paul Infrasonic - Voyager (Original Mix) [Micro House / Dance]" By @sadheaven
https://ecency.com/hive-193816/@sadheaven/paul-infrasonic-voyager-original-mix-micro-house-dance
"So Much Feeling' - Original Music - A Throwback Tune, Another VERY Early Ableton Idea - Electronic/Instrumental" By @grapthar
https://ecency.com/music/@grapthar/so-much-feeling-original-music-a-throwback-tune-another-very-early-ableton-idea-electronicinstrumental
The Sports Nerds LIVE!!! By @the-sports-nerd
https://ecency.com/hive-101690/@the-sports-nerd/the-sports-nerds-live
"Teams that made history in Formula 1: Lotus" By @greengalletti
https://ecency.com/hive-189157/@greengalletti/espeng-equipos-que-hicieron-historia-en-la-formula-1-lotus-teams-that-made-history-in-formula-1-lotus

Final Report
As you can see, some curators didn't have any posts in the queues while others had a very full queue. So I focused on looking for quality posts with tags that had empty queues to spend the vote power on those tags and I didn't look for any posts with tags from queues that were too full.
In total, the tags referring to the following curators were voted:
leo-curator: 1
ctp-curator: 1
cine-curator: 3
ccc-curator: 1
vibes-curator: 3
weed-curator: 4
stem-curator: 3
bee-curator: 1
pimp-curator: 1
vyb-curator: 4
pob-curator: 3
neoxag-curator: 5
pal-curator: 2
sports-curator: 2
beatcz-curator: 3
And so ends today's report! Doubts and suggestions about the curatorship? leave it in the comments