I seem to be working through some bad karma with buying 3rd edition packs. I love getting the churches, but 2 graveyards? Instant sell. I'm not a big fan of the barracks either. I kind of miss 2nd edition. Spent 8000 sim and I came close to breaking even at 7100 in value. It's kind of surprising that the construction sites are starting to raise in value. Maybe people are starting to realize that they get burned when you use them and they will probably only be avaliable for the 3rd edition. It's nice seeing the price of SIM going up as we recover from the latest crypto crash!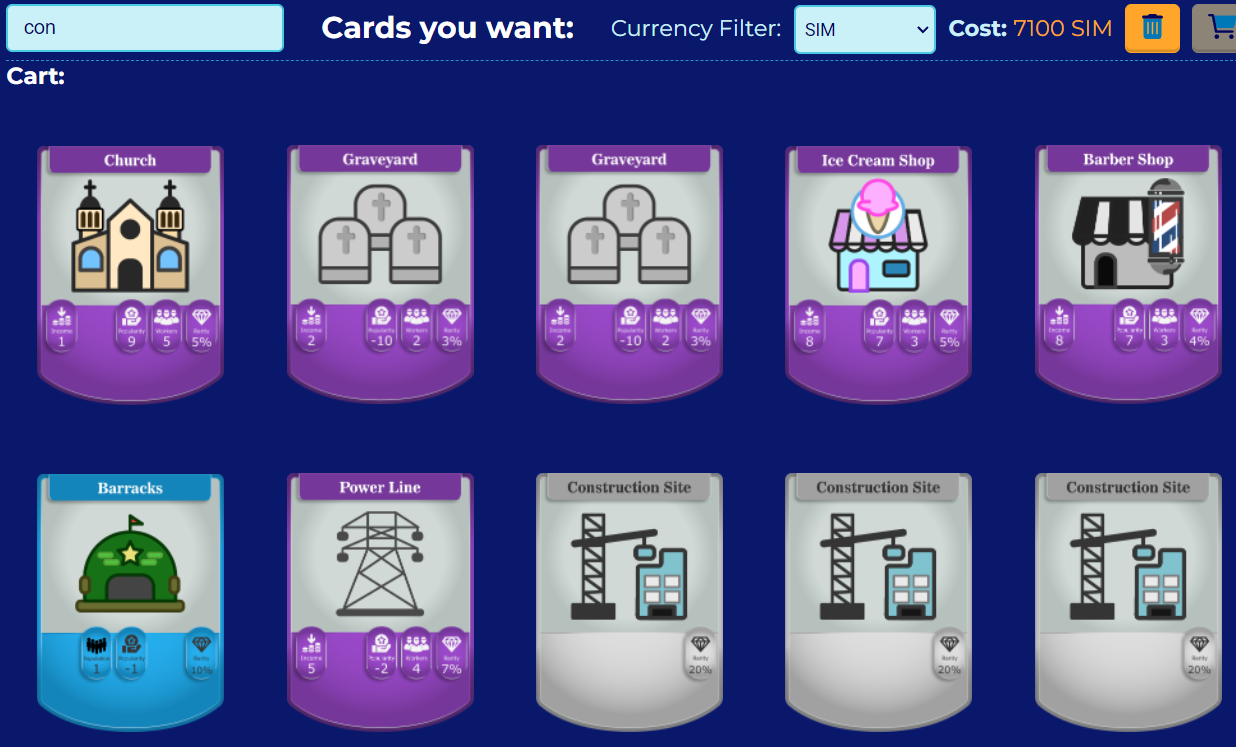 My post that got a lot of votes is about to curate in a few days and I will start releasing rewards to everyone that votes on this post and comments! I usually give away citizen cards.
---
NFT Games/Crypto Exchanges I Enjoy
---
---
Watch My Videos and Visit my Store!
---
---
Come Game with me!
---
Posted using 1UP - Play2Earn & NFTs