Blockchain Gaming will be the future of gaming, though NFTs Have much more to offer the in game items. Digital assets are finally beginning to be reimagined, in game items though historically a valueless novelty are finally being recognized as what they are assets.



As gaming continues to dominate blockchain usage, in what many have dubbed the Play 2 Earn (P2E) gaming wave, it can be difficult to discern where to begin.
I can say this dont start out risking much money no more then you would spend on a normal game like $60- $80.
Keep in mind since these are games you should view that as an expenditure nothing is guaranteed to profit. Since its an expenditure you should only use money you have no intention of ever recouping.
Never put anything into a game you cant afford to loose, using a careful method like this I have made thousands of dollars.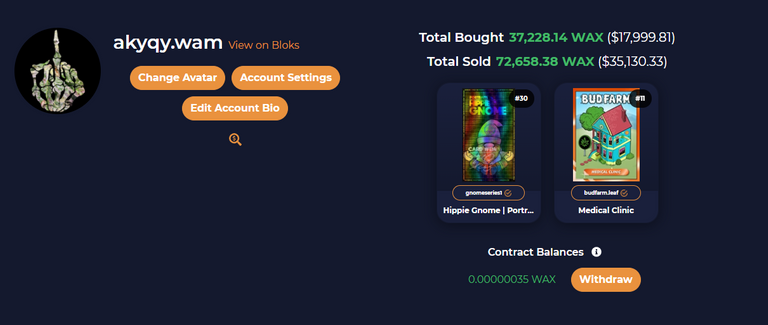 Get informed
When I discover something I try & beat the news to the info, everyone knows you get priced out quickly.
Like the title says you look for sleeping giants, though you cant make a mountain out of a mole hill the more you do this the better you understand what works & what doesn't.
In addition to playing it safe spend as much time in NFT markets or playing new blockchain games as you can. Cant afford to play window shop read into these collections & just keep an eye on games you think will do well.
Finally when looking at top Blockchain games to get into the total value of the assets is almost meaningless. The number of users or transactions daily are the real indicator, a metric for popularity is so much more important then asset value.
Not to mention asset value can be obscured by multi blockchain based games like Splinterlands & Alien worlds.
The more you understand the better with Blockchain, research & practical usage are the only qualifiers, there are no experts in this industry.
Knowing what to look for
Now I trust my instincts, it took a while, but now when I'm sure I dont waiver in my conviction.



See this service Bludac 👆 required a whitelisting NFT pass but I generate 50 or more BLU a day.
https://bludac.io/



I was given the tip to try BLU yield farming by the creator of another WAX play to earn game still in development @KennethBosak.



Knowing what to look for is everything the $100 shown above came from buying into the associated NFT colection with no guarantee of making my $20 back.
Form that Bro Bro pass thus far I was given 4000 KENN sold none of them as they where 10x less expensive. Instead put 2000 KENN into the BLU yield farm & kept 1/2 out now I can sell half at a profit of just under $80.
How did I see profit on what amounted to a big question mark? Short answer is it was a gut feeling, the long answer the creator is pervasive in the market & the Dev team showed talent in their NFT collections complexity.
Just one recent example of many correct calls in NFT investing I have made previously, Though I made few wrong calls in the beginning as long as you learn it not a failure.
Recent successes
Other then the KENN earned from the Broke Bro Pack I just mentioned above & Bludac a few other play 2 earns making returns recently for me are.
Zombie coin miner
https://neftyblocks.com/c/zombiecoinzz



Most recent rally, now whitelisting NFTs can cost up to $200 I spent $45, Just having complete whitelisting for this colection right now is profitable.
KOGs RFOX
https://kogs.gg/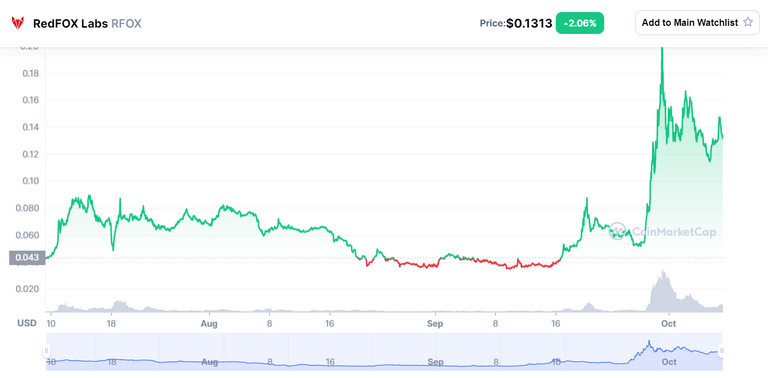 Alpha testing their play to earn KOGs slam is connected to both the WAX KOGs NFTs & BSC crypto RFOX.

Splinterlands DEC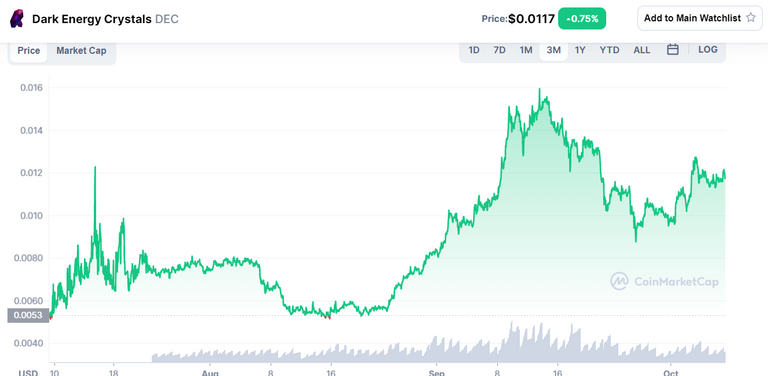 I got into Splinterlands last year took a while but the market has seen the light Splinterlands is special.



Starting off slowly with $5 here & there, Splinterlands is now one of my bigger wins I'm not going to lie.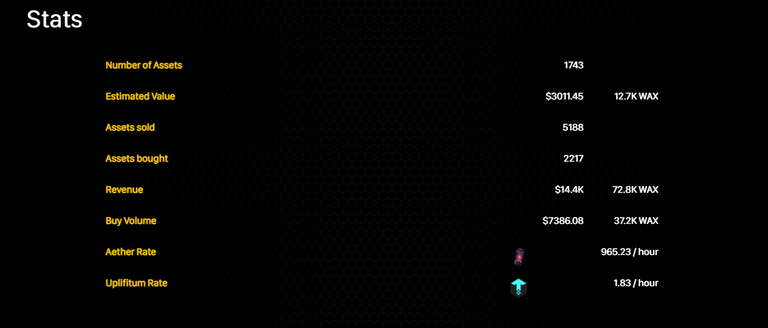 Not bragging here but I have been doing this a while now & patience pays off My portfolio 👆 is proof of that.
Torum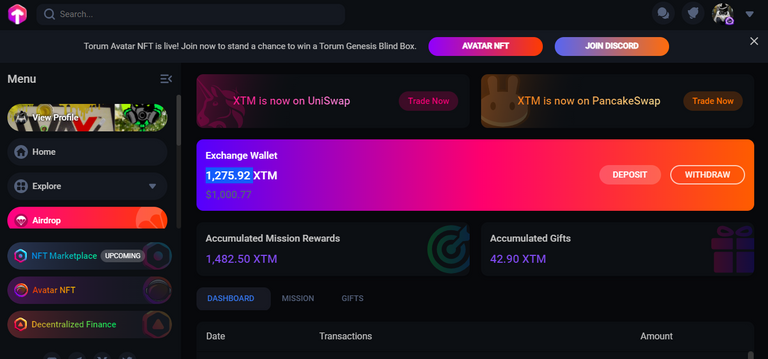 You can withdraw Torum XTM now & I have well over $1000 USD worth I tried to get as many into this project a possible as Torums XTM like HIVE is free to earn.
https://www.torum.com/signup?referral_code=chubb149
Ill be splitting up airdrops into 3 now Ill explain more toward the airdrop section, but Ill be airdropping 4 NFTs on Torum, HIVE, & PublishOx.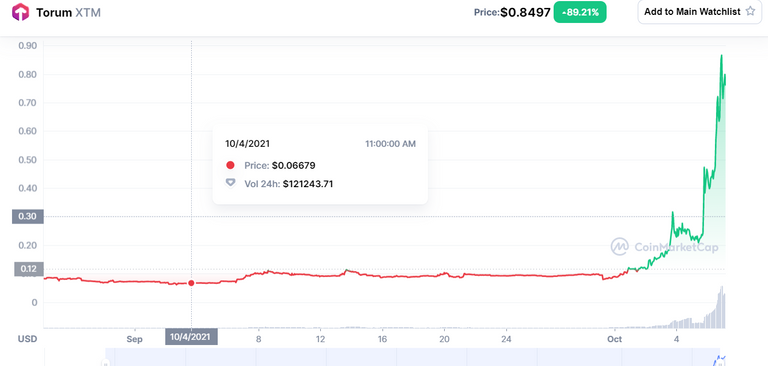 Yeah so Torum has crypto XTM / NFTs on ETH + BSC Blockchains with its service designed around social interaction & NFTs / DeFi.
Huobi Global has taken interest in this project several months ago with a generous infusion of collateral XTM has almost hit my guessed bench mark of $1 at time of writing.
So from now on 3 Airdrops with 4 NFTs a piece starting on HIVE ending on Torum with PublishOx in the middle & twitter gets them all reposted.
Torum Leaves many possibilities on the table in terms of future Giveaways, Likely once the Torum NFT system is running.
Sleeping Giants
So we know where I have been how about looking forward what Projects do I currently have my eye on.
For starters a new colection Draco Dice with a play to earn game attached cross game capabilities planed & a Collaboration right out of the gates this isn't a run of the mill WAX NFT line.

https://dracodice.com/
Brand new colection Draco Dice on WAX has many things going for it such as the team behind it. I already have 4 Packs once they can be opened 1-2 day ill be stocking up on the individual NFTs.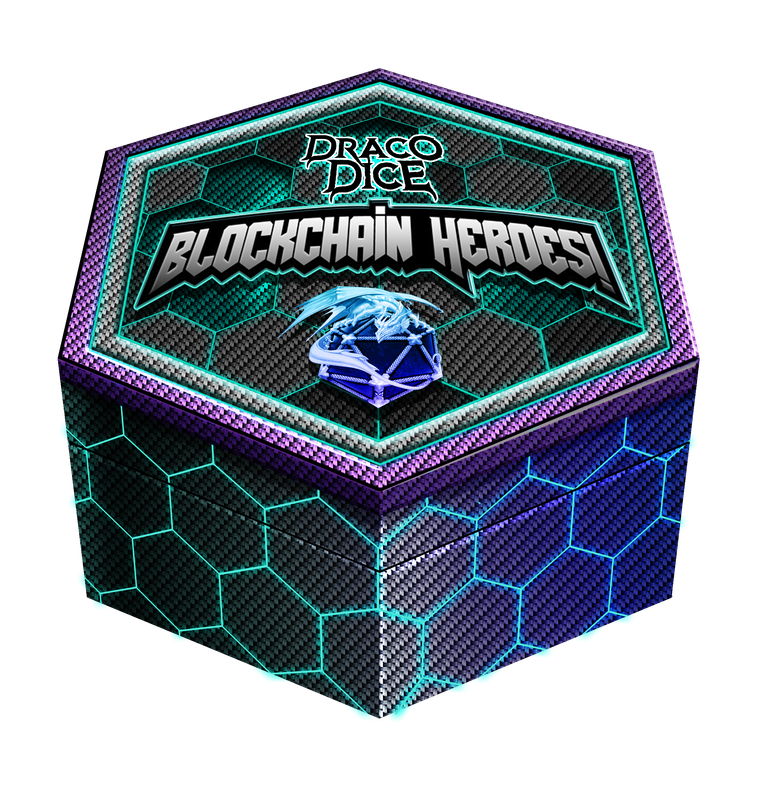 Draco Dice has a collaboration with Blockchain Heroes whom has partnered with huge blockchain games Alien Worlds Splinterlands & upland to name just a few.
I will never stop talking about this play to earn as its always a better play to earn game & NFT colection then the day prior.
https://www.gnocity.io/



Gnocity has come a long way in such a short time dont overlook this awesome play to earn WAX NFT colection.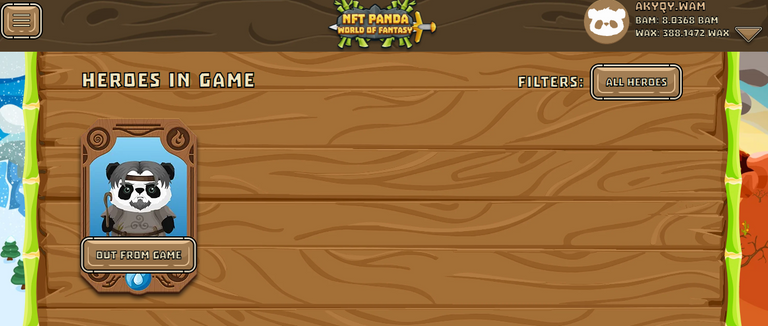 To be honest stupid sells & curtsy play to earns that function do well + the mechanics are solid enough.
https://game.nftpanda.space?akyqy.wam
Hodlgod VOID & When staking
All these are connected When Staking & Hodlgod both are built around the WAX alt VOID. Hodlgod with a 3D multiplayer blockchain game has the makings of something special
https://www.hodlgod.com/
https://whenstaking.com/
VOID is still very cheap here
https://wax.alcor.exchange/swap?output=VOID-onessusonwax&input=WAX-eosio.token
I am trying to do 2 things find something affordable that shows promise, I find it better to wait for something you believe will do well then chase the flavor of the month.
On HIVE the ones to look into are of course Splinterlands
https://splinterlands.com?ref=chubb149
Splinterlands still has room to grow
Totally free HIVE game Rising Star
https://www.risingstargame.com?referrer=chubb149
Crypto Brew Masters (CBM)
CBM is now cross chain WAX & HIVE so its one to keep an eye on.
https://www.cryptobrewmaster.io/game/invite?ref=3d5efa435682425384e9aeb6236ab07e&code=AlphaBonus
A great farming game growing fast
https://www.dcrops.com/?ref=chubb149
With a focus on Cross blockchain integration & game expansion Hash Kings is headed for greatness.
https://www.hashkings.app/
Just a handful of the sleeping giants I have my eye ion or invested in currently. Not investment advice just these are projects ill be invested in waiting for the giants to stir.
Splinterlands daily challenge
I Do my daily challenge every day no days off at higher ranks the rewards are great look at todays drop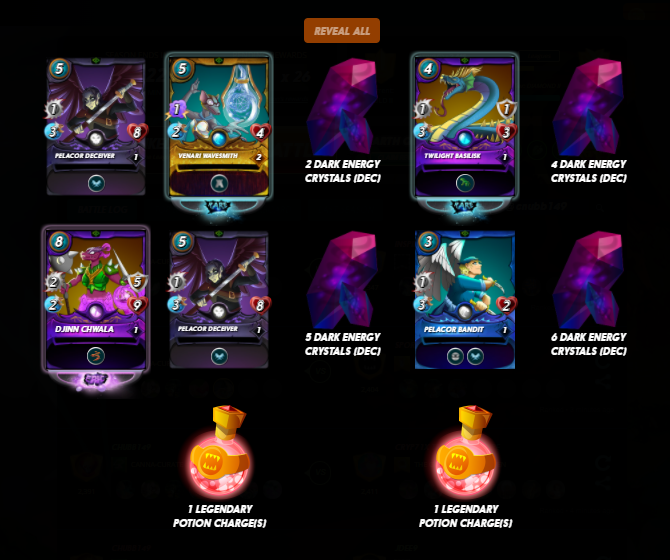 Splinterlands has truly talented people behind, their project I trust it will be profitable to play for years to come.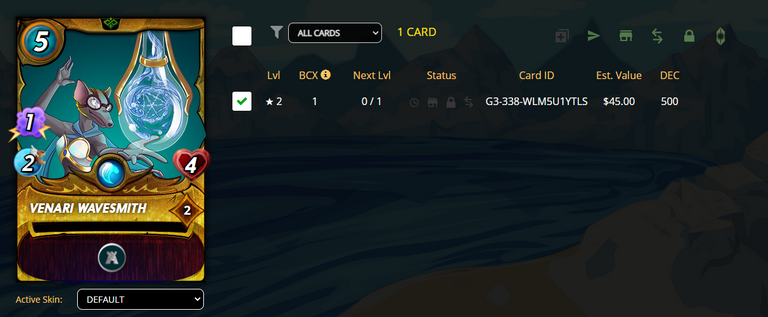 Having won that & sold it for $45 in an hour, Splinterlands is a play to earn that is for lack of a better term perfect.
The reason many beginners at novice get worse drops is simply rank rentals fix that you just need to understand the game so play as much as you can.



I mostly do the NFT vendor thing, but Splinterlands is a game I actually like to play. Cant wait for what comes next I trust their devs implicitly & know they work hard to deliver such a quality blockchain game.
I mentioned earlier Several people have done quite well with Splinterlands, My portfolio certainly benefited. However there where many others in the game much longer then 1 year.
This being said I do know the games mechanics inside & out with rentals I was able to best my clan leader.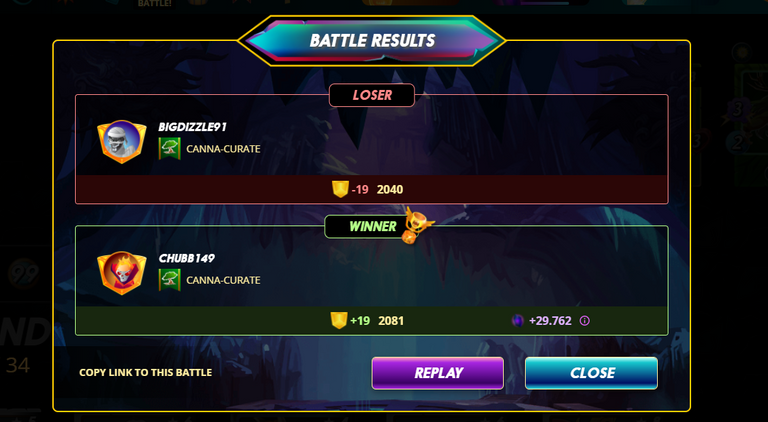 HIVE alts connected to play to earn or NFTs
To me HIVE is to blockchain users what a golf course is for most businesses, meaning its a networking tool for those in the know.
Makes since then to take note of new projects or notable people new to the blockchain.
Today since I'm helping search for sleeping giants ill point out some new HIVE projects to be aware of.



https://peakd.com/@orionspeakgaming



https://www.1up.zone/



https://www.hive.pizza/



PGM, PIZZA, OGP, & ONEUP are part of this play to earn boom indirectly but they are connected.
Since HIVE has Splinterlands the biggest blockchain Game in the world stands to reason projects like these built for interaction about NFTs / P2E on HIVE will prosper.
Get whitelisted
New colection dropping on the 13th to WAX wallets that have been white listed only.



Given its sale figures pre launch have hit above $200



You may want to take 5 min to get whitelisted for free via sign up here.
https://beastgarden.io/
The 3rd form of whitelisting will be active until the 13th anyone W/O whitelisting will have to utilize the secondary market.
This can be used to profit in most situations like this its worth taking the 5 min to sign up.
Gnocity major news
I bought a land pass with my GNOKEN I generated via playing Gnocity The land pass gives us the first look at the new gameplay in the video above. 👆
From what I can tell its somewhat like a Gnome version of Pokémon Go, I knew this colection would be something big.
May want to get into Gnocity sooner rather then latter as its still quite affordable.
https://www.gnocity.io/
New Airdrop How to
Like usual the NFT airdrops start with HIVE
https://ecency.com/@chubb149
2nd on PublishOx
https://www.publish0x.com/@Chubbie149
3rd NFT airdrop now on Torum
https://www.torum.com/u/chubb149
All get shared in the HIVE comments section then Twitter
https://twitter.com/Brandon36907436
Each airdrop will contain 4 WAX NFTs, Given my posts now get over 100 views a piece this will give more readers a chance to get some NFTs.
Given the reduced number of NFTs many may find fault in this, but I plan on increasing value of each airdrop.
Torum like PublishOx or HIVE is free to join & interacting with my posts. Such as sharing or upvoting on these platforms pays both you & I crypto. All Crypto I earn goes into future airdrops win win win.
You can join HIVE here 👇
https://peakd.com/register?ref=chubb149
PublishOx here👇
https://www.publish0x.com/?a=4QbYRK0dzq
Torum here 👇
https://www.torum.com/signup?referral_code=chubb149
Airdrop
One of 3 WAX NFT airdrops, containing 4 NFTs each posted first to Hive then shortly after a second one goes on my post to Publish OX.
You can find updates here, ill try to post the second URL from PublishOx & 3rd Torum URL in the comments.
https://ecency.com/@chubb149
https://www.publish0x.com/@Chubbie149
https://www.torum.com/u/chubb149
https://twitter.com/Brandon36907436
WAX NFT URL Airdrop
https://wax.atomichub.io/trading/link/507813?key=5Jma4CRwcqpcmaZU9ERtSnuBDKB3f57QfxcCpST7YW2ARc2Cwb2


If your the lucky reader please let other readers know via comments it helps.
Social Media Second airdrop link PublishOx
Hive profile
@chubb149
Hive referral
https://peakd.com/register?ref=chubb149
NFT airdrops after Hive
https://www.publish0x.com/@Chubbie149
Join publish Ox
https://www.publish0x.com/?a=4QbYRK0dzq
Join Torum
https://www.torum.com/signup?referral_code=chubb149
Torum
https://www.torum.com/u/chubb149
Twitter
https://twitter.com/Brandon36907436
I accept donations if you feel like supporting more fantastic airdrops & ok posts. You can share / upvote via HIVE or PublishOx.
Donate WAX NFTs or Crypto here:
akyqy.wam
or here
https://wax.atomichub.io/explorer/account/akyqy.wam
My Twitter is linked to both Mask Network & Brave content creators, so you can also donate MASK or BAT to my twitter.
https://twitter.com/Brandon36907436
Under no obligation to do so it simply goes to increase the Airdrops & Possible future NFT give away events.