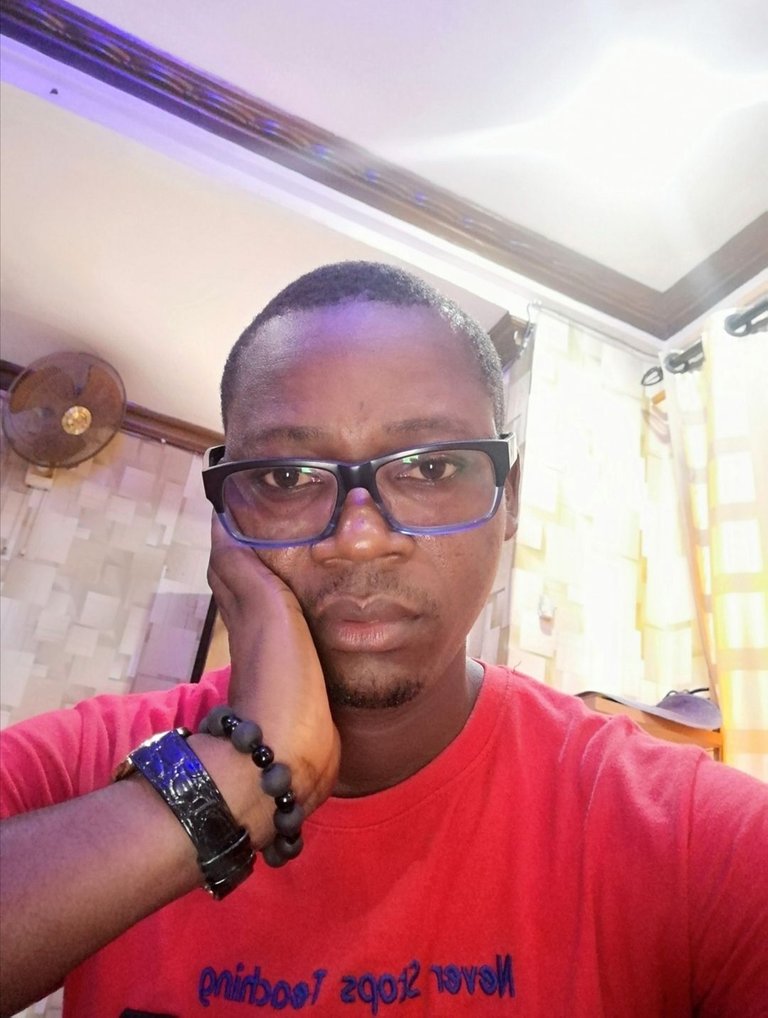 Greetings to you all dear friends, I am #onos-f and this is my first entry in this community. I was in a mechanic workship this morning and my observation is the background to this entry. I wish to share with you what I observed this morning which I have also observed over the years.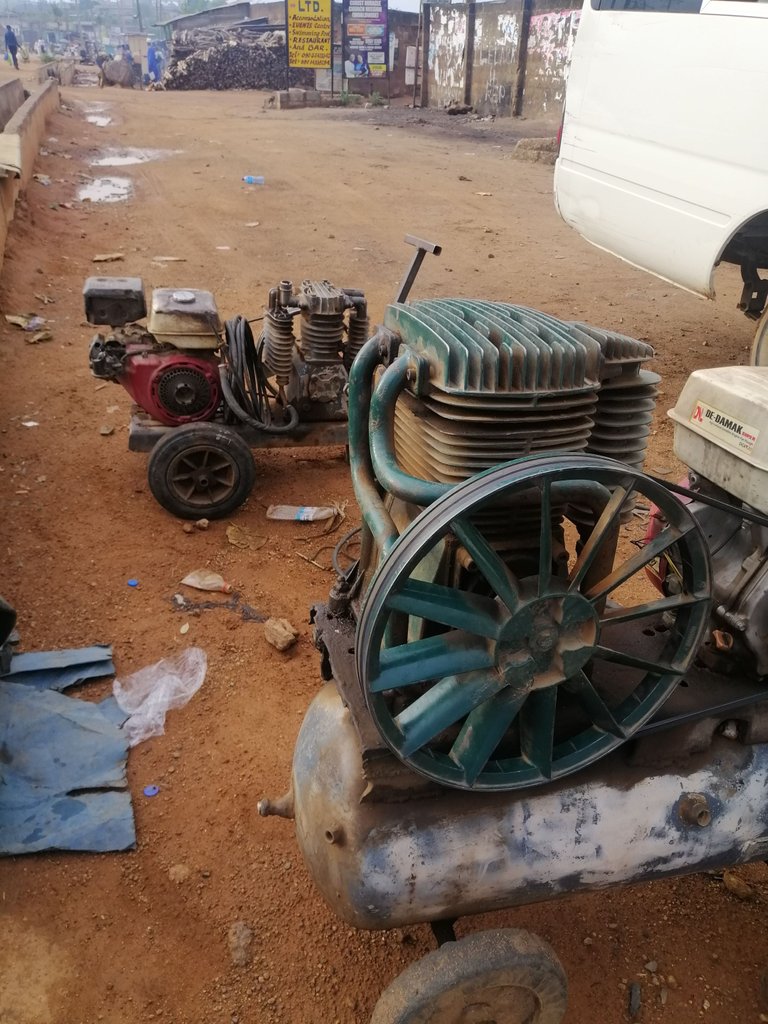 Among many professions, I have serious respect for the mechanics and vulcanizers. This respect and high regard is premised on the fact that they do serious work for us attending to our vehicles, thereby saving us from road accidents. However, not many people rate them very high. I think they deserve to be regarded and respected more because their profession just like many others is indispensable. Can you imagine a world without mechanics and vulcanizers? Often times when our vehicles develop faults, they craw under our vehicles to fix the faults and this makes their work wears usually dirty and they often times look so unkempt. Meanwhile, we seat quietly and patiently waiting for them to fix our vehicles for us. It is also a fact that some people do not exercise patience with them and some people relate with them in an unkind manner. Be that as it may, many of them are so committed to their jobs and they work so hard ensuring our vehicles are in good condition. Kudos to them 😊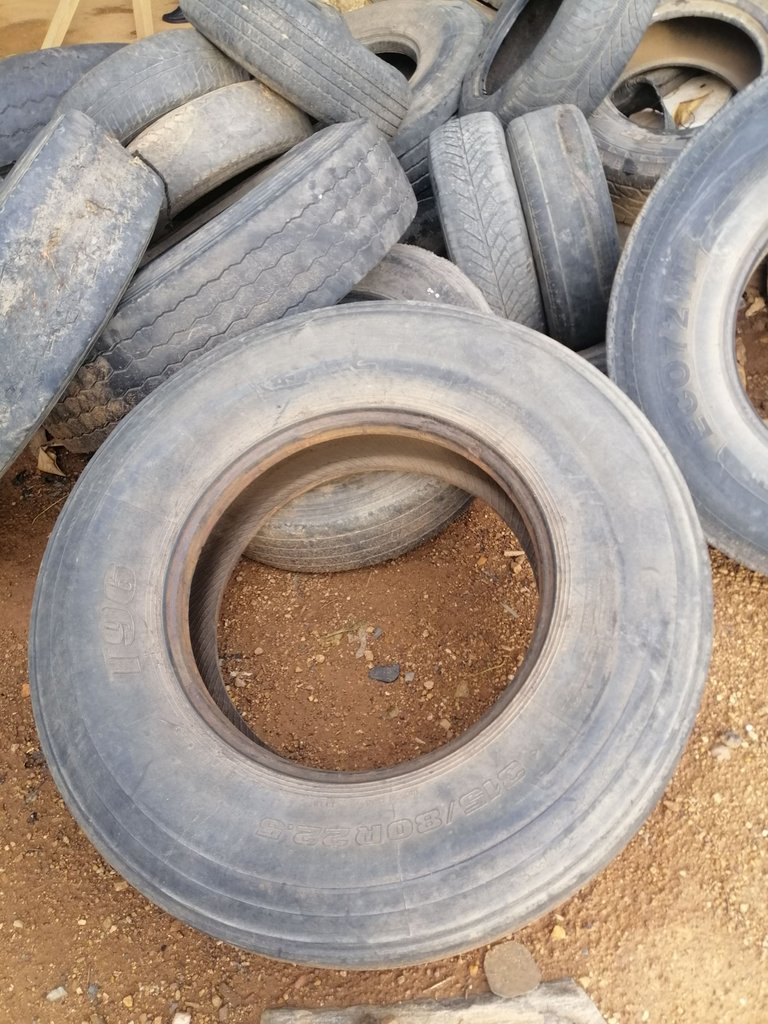 While I was in a mechanic workshop this morning as early as 7:30, I observed that the mechanic fixing our vehicle was already looking so unkept. His overall suit was overwhelmingly dirty. Obviously, our vehicle was the first he was attending to for the day but he was already looking so messy. He was perhaps putting on the same cloths he used the previous day or days. Be that as it may, he was enthusiastic about his work and was so committedly working with so much nostalgia. The question I asked myself is; why do most Nigerian mechanics appear this way? Are they also like that in your country? I don't know if my observation is ringing a bell to you, but on a more serious note, this is a reality that I think should be addressed. I have never visited any mechanic workshop and found any of them on seemingly clean work wears especially here in Nigeria. I understand the fact that the nature of their job necessarily makes them look that way but I think there could be a way out. Their health is very important and I think their look contributes emmensely to their overall wellbeing. Even though their work necessarily makes them look messy most times, this can be moderated to an extent. At least mechanics can still look quite decent in their wears during work hours.
HOW CAN THIS BE?
I wish to make a suggestion which I think could be helpful. For those who are mechanics, especially the ones who attend to vehicles everytime on the roadside and in their various workshops, it will be good if they can acquire two or more work wears. This will enable them to ulternate their cloths everyday while keeping the others clean. I think and hope this exercise can aid a more decent appearance and ultimately aid their good health of mind and body. This will also earn them more respects from customers because people are naturally addressed the way they appear.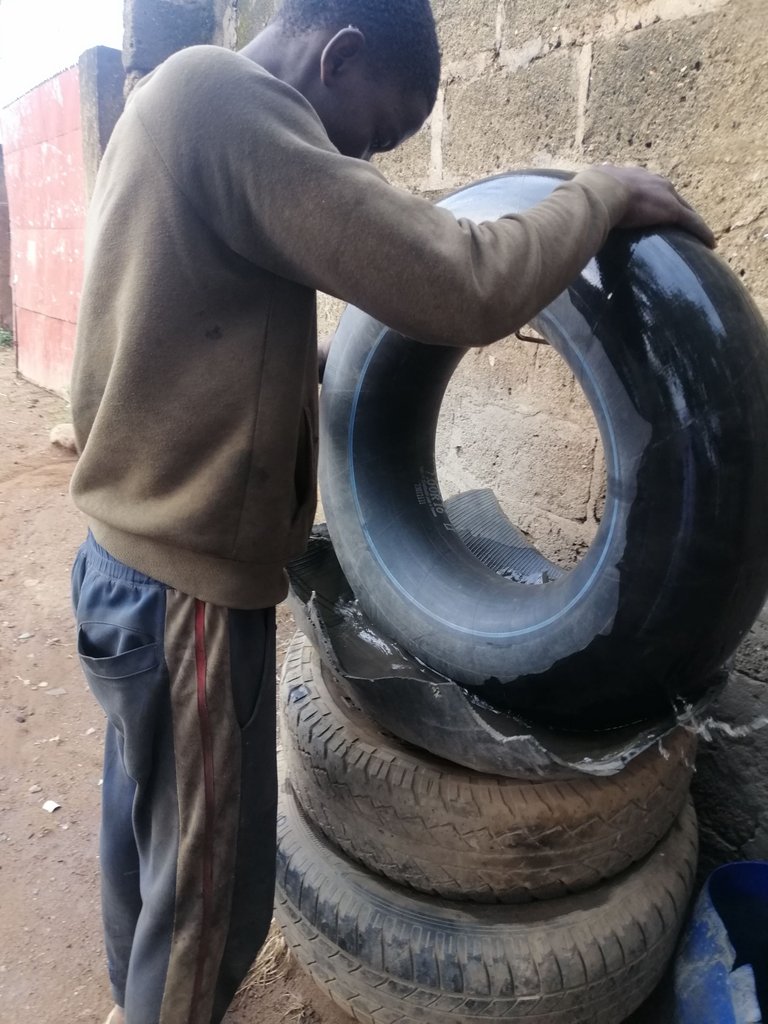 As a way of conclusion, it is very apt for me to note at this point that I am probably not the first person observing this and probably thinking in this manner. I am sure some mechanics especially in the western world already have this culture. However, It will be good if this sensitization is made known to a wider audience who may not have thought of it or considered it a necessity. Also, I think this sensitization should not be restricted to only mechanics, but It should be extended to other professions especially other blue collar jobs. Human hygiene is very important because it truely aids one's well-being. Thanks for reading to this moment.
If you have other suggestions, kindly make them known at the comment section.
MUCH LOVE TO ALL MECHANICS OUT THERE
NOTE THAT THE PICTURES USED IN THIS ENTRY ARE ORIGINAL TO ME AS I TOOK THEM AT THE MECHANIC WORKSHOP.
THANKS SO MUCH FOR RELATING WITH MY ENTRY. ONE LOVE