About the Contest
As part of OCD's objective of highlighting niche communities on the Hive Blockchain, this week, the focus is on the Hive Motors Community. The community is all about motors and motorheads out there. It is not about vehicles alone but all motors that go into making any equipment work within your house or workplace.
If you fancy participating and share your own passion, you can do so here.
-------------******-----------------
Motor Head
When we talk about vehicles, we have two types of enthusiasts – bike followers and car droolers. Both have their own traits and, at times, are as distinguishable as chalk and cheese. However, there is a small percentage which is equally in love with bikes and cars. I belong to this group. I have two cars and a bike, at the moment. And the lockdown has ensured that I do not use either. ☹
That said, by now, I have owned a Honda City 98-mod (car), Bullet (bike), and even a Yezdi (bike) at one point. The ones I own are the cars from the Suzuki and Hyundai stable. The bike is made by the homegrown manufacturer – Bajaj Auto Limited.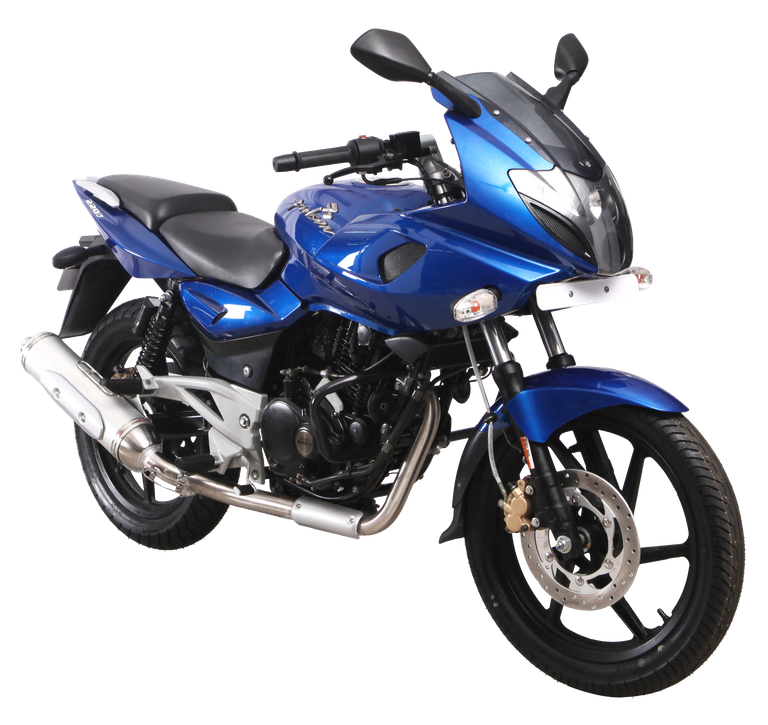 Note: This is the exact model and color of my bike. But because it is with the mechanic, I am unable to post the real pictures here. I will do a follow-up after a couple of days and get the real bike pictures.
So, this is the story of my bike, the Bajaj Pulsar 220F. When this bike was launched in India in 2008, it was one of the fastest in its segment. It still is fast, and I love the smoothness with which it rides. The bike's inherent speed means that the suspension is a bit stiff for my father's liking but absolutely fine for me. 😊
The 200F has been a dependable companion for so many years, and I have not had much issues with it. I am quite a sucker for keeping it in good running condition, so it helped my cause. But things have changed since the lockdown.

Pulsar 220F | Servicing and Upkeep
As I mentioned, keeping the bike in absolute beautiful running condition is as easy as it can get. Since I live in the city, the major service centers are all close-by and easily accessible. They even have a pick and drop facility that makes life a lot simpler when servicing. This was all good until the lockdown.
The lockdown meant that only essentials and groceries would be open for the general public. So, service centers which come in the non-essential categories are not open. However, to manage the vehicles on the road belonging to public utilities, services, and public servants, a small number of garages remain open for a few specified hours every day.
What this means is, if you took two days to get an appointment to get your vehicle checked during the normal days, you might have to wait for a month in the current scenario. So, going to the OEM mechanic was next to impractical, if not impossible. If my bike has a problem now, it has to be repaired now, not after a month.
Talking about problems, well, it was all fine till a week back. Things changed in the past week. There seems to be no acceleration when I need it the most during, let's say, the turn of the signal or a quick overtake. It just does not respond to the quick throttle at all. However, it does respond to a gradual speed increase.
Now, you know my problem. One, there is no service center readily available, and two, my bike is not in the pink of motor health. So, what do I do?

OEM Mechanic Unavailable | Contact Local Mechanic
Well, that's the story normally, too, right? When your family doctor is out of town, you take a reference and visit a local doctor. Isn't that the case with most? So, it happens for my bike as well. I thought of showing it to a local mechanic.
I usually avoid local mechanics because of the fear of counterfeit parts getting into the vehicle. I don't mean that the mechanic is a wrong-doer, as he is known to me for long, but it is the shop that he procures the parts from. It is not an authorized dealership, and therefore, you are not sure you are getting the original parts.
Anyway, at the moment, he was the only available choice. So, I took the bike for a check-up with the local doctor. 😊

Prognosis of My Ailing Pulsar
Even before the mechanic took a bike ride, he started it and accelerated it on standstill. After a minute of tinkering around with some wires and nuts, he felt there could be multiple reasons for the problem. Remember, he was yet to take a ride.
So, here are the reasons. The acceleration issue could be due to any or all of the following:
Note: I am posting genuine parts pictures for my bike that are available from the OEM. Image courtesy will be mentioned at the bottom.
Acceleration (Throttle) Wire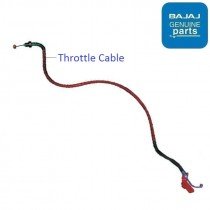 Since the bike had been standing for over a month without use, there is a good chance that the greasing or oiling has been undone. This is quite possible considering the tropical heat requiring oiling of constant moving parts.
But I was not so sure because I never had a problem with the acceleration grip. I mean, if the oiling was bad, then the accelerator would have some resistance to turn, right? Anyway, to the next possibility.
Spark Plug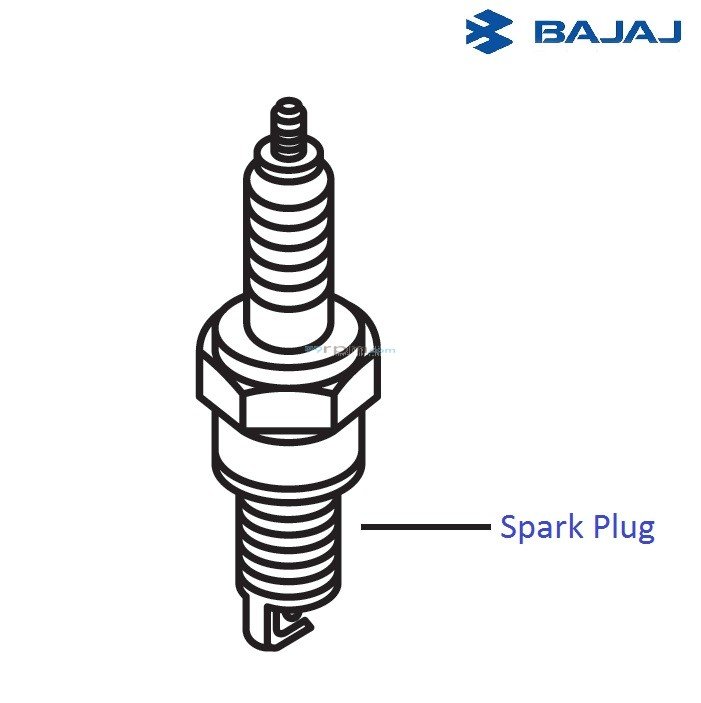 There was a chance that one of the two spark plugs was off, and that caused the throttle to go lame in tight situations. That had to be checked, but it could be one of the reasons.
Here too, I wasn't convinced. I mean, if the spark plugs were acting up, then I would have experienced misfires, but that was not the case. The mechanic told me that there wouldn't be misfires with direct fuel injection engines if the spark plugs were down. I had to take that statement at face value since I did not know much.
Clutch Plate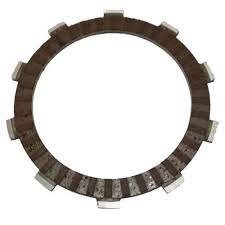 The last possibility was that the clutch plate was due for a change. For those who don't know, if the clutch plate has taken enough beating (or friction), it could be faulty because of its constant interaction with the engine and the transmission. Faulty clutch plates, lose power as it transmits the engine's power to the transmission.
Technically, this made sense and a high possibility. But then that also meant that my bike would be stationed at the mechanics for a longer time.
That said, it was time for the ride test.

Diagnosis | The Real Problem
While I was hung up on the Clutch Plate being the problem, I couldn't rule out all of the three being a problem too. It was not like if the spark plug was the issue, then the other two were not. At least, that's what my mechanic said before going out on the ride.
In hindsight, the other known problem with a clutch plate issue is the inability of the vehicle to attain top speed. That was something I experienced with my bike too. Obviously, you can't really speed up to the full extent in the city, but my bike would struggle to reach even 80 kmph. That can't be true, right? Even bikes half my bike's engine capacity can reach 80 kmph without much issues. So, I was convinced that the clutch plate did require a change. I still had to wait for the mechanic.
My mechanic is a good guy. I have known him for long, and I can vouch for his work. It is not him as much as the parts that worried me about getting the bike serviced from him. Anyway, I did not have much choice with that. It was about two to three minutes since he took the bike out, and I could see him coming from a distance. I noticed him because my bike was squealing at the top of its voice. Hahaha. It just did not want to accelerate. Hey, I already told you – it refused to accelerate. 😊
As he pulled my bike in, he was smiling. I asked him what happened, and he said that he wasn't sure why I was using this thing without getting it checked for so long. He knew the answer, though. He wanted to convey that the bike was in real bad condition.
And then he told me what was wrong. It was indeed the clutch plates, and the spark plugs and accelerator wires were fine. As far as spark plugs were concerned, he would still have to open it and check, but he thought it would not be a problem.
So, that was it.

Still Waiting for the Baby's Arrival
My Pulsar is still with the mechanic, and I guess it would be two more days before getting it back. Why? Well, it is taking unusually long to get the parts. But I think it will be done soon.
So, that was about my bike. I can't wait to have it back so that I can take it for a spin. Not just a spin but a sprint at its top speed. If you are guessing what its top speed is – it is about 150 kmph or just below 100 mph. That is pretty good for a 220 cc bike.
I will post a follow-up if I can in the next week. That's it from me for now, and I hope you enjoyed reading about my bike's issue. It was almost like Sherlock Holmes trying to figure out that problem rather than a doctor diagnosing the patient. 😊
-------------******-----------------
Image Courtesy: Bajaj Auto
--------------******---------------