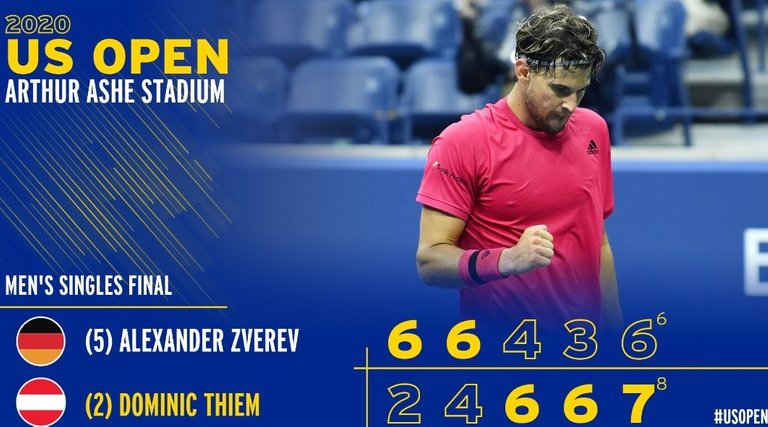 Good morning everyone. The US Open or US Open 2020 gave another surprise after the Austrian men's singles player, Dominic Thiem, successfully won the US Open or the 2020 US Open. Dominic Thiem won after defeating German representatives, Alexander Zverev, the final was held at Arthur Ashe Stadium. Those who were also seeded second won dramatically 2-6, 4-6, 6-4, 6-3, and 7-6 (8-6).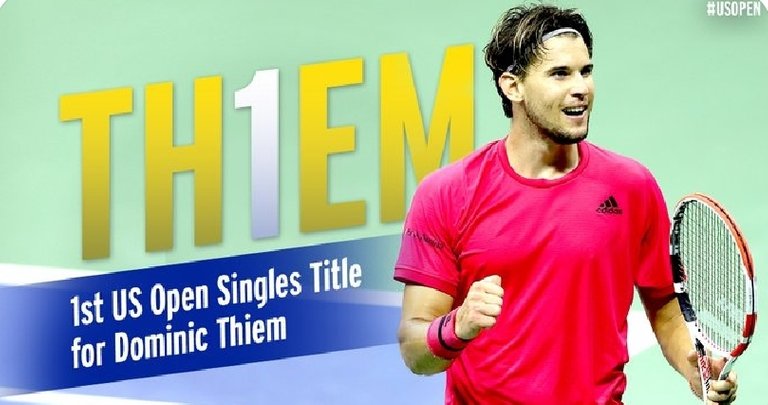 Thiem's ​​victory over Zverev immediately created Grand Slam tournament history. The 27-year-old tennis player is now the first player born in the 90s to win a Grand Slam tournament. During the trophy presentation ceremony, Dominic Thiem said he was proud because the first Grand Slam title in his career was the US Open.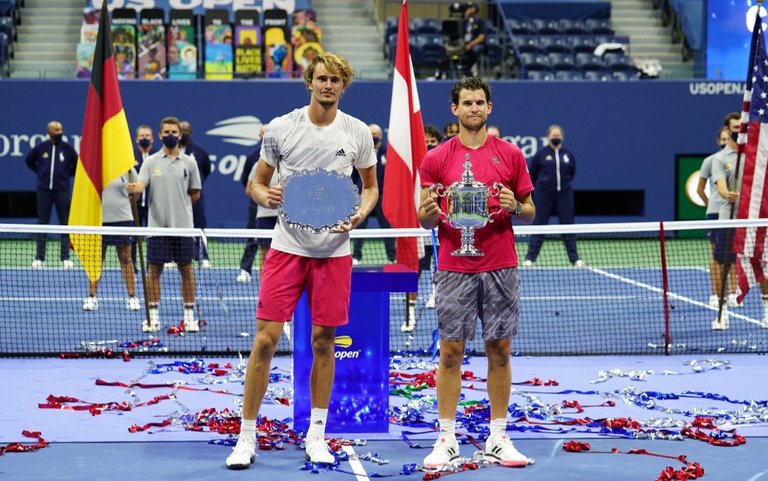 at the US Open This time Dominic Thiem managed to break through the three great masters of the grand slam (Roger Federer, Rafael Nadal, and Novak Djokovic) after winning the grand slam title for the first time making an astonishing comeback against German tennis player Alexander Zverev in the final of the 2020 US Open Men's Singles.
Dominic Thiem made his ATP Tour debut in 2011 at Kitzbuehel as a wildcard, but lost to Daniel Gimeno-Traver in the first half. And won the main draw match of the same year against compatriot Thomas Muster in Vienna. Dominic Thiem was defeated by Nadal in the final of the 2019 French Open and by Djokovic in the final of the Australian Open 2020.