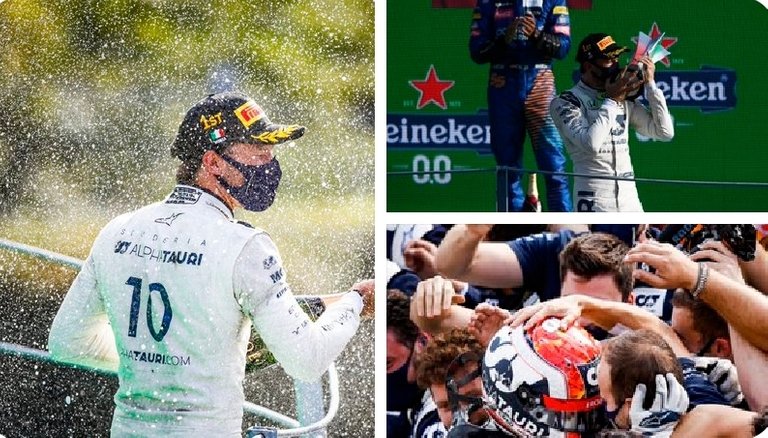 Good night all. During Covif 19 the results of the F1 Land Jet race were always unexpected. The latest is the results of the F1 Italian GP race at the Monza circuit last week. Pierre Gasly became the happiest Frenchman this week. Because the Scuderia AlphaTauri racer ended the 24-year fasting victory for the French racer in the F1 arena. Great!

That's F1 racing all in mystery. Gasly even though he had to start from the 10th position. Gasly also knows that his ride is not as fast as a faster Mercedes, Ferrari or Red Bull. But, slowly but surely Gasly was able to improve his position. Two events can become Gaslu's luck, namely the red flag being a blessing for Gasly. Because the Ferrari driver Charles Leclerc hit the wall. And Hamilton's penalty for helping start to the pits when the yellow flag flew, so the time must be added 30 seconds.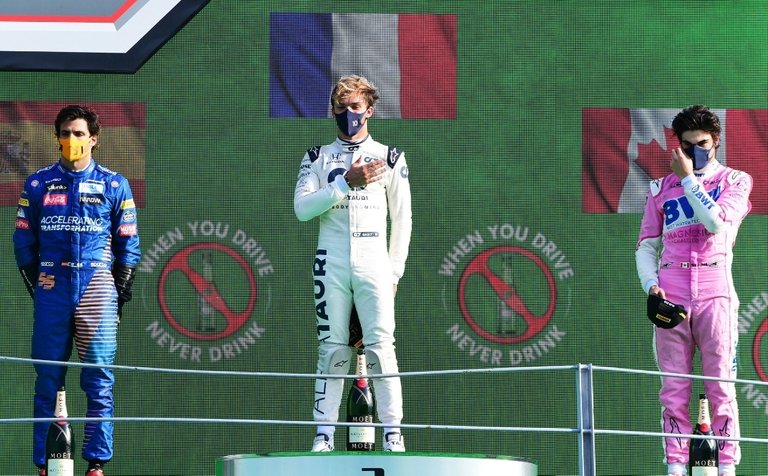 Finally Gasly still finished first and was also the first victory in F1 after debuting in 2017 with Toro Rosso, AlphaTauri's initial name. Gasly should be proud. After 24 years there is another French racer who can win. The last time the French national anthem La Marseillaise was on the podium was 1996, when Olivier Panis won victory in Monaco with the Ligier side.