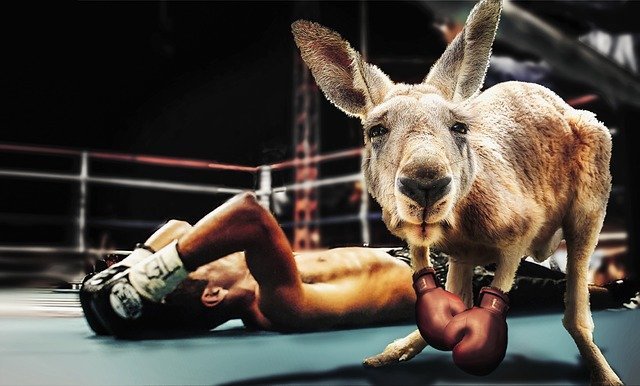 source
In the last press conference for the Deontay Wilder vs Tyson Fury bout both fighters shared some insights into their training camps and what their game plan was like. One thing I learned from watching the press conference was that there is a lot that goes into the 12 rounds or less of Action Fighters deliver on fight night.
Boxing is often regarded as the 'sweet science' because of the tactical nature of the fights and different approaches fighters take in executing their various strategies. In boxing, while size and other physical features do matter, it is entirely possible to outbox an opponent purely based on superior boxing skills and strategy.
The preparation stage for any boxing match-up is usually a very intensive one. Elite Fighters with a high profile bout usually open training camps for several months in preparation for such a match. The athlete aims to improve the basics of his/her ability and come out a better fighter by the time the match comes around.
Another very vital part of preparation is studying of an opponent. During the Wilder press conference, his trainer Malik Scott spoke about how they've been studying countless hours of footage comprising both Tyson Fury and Deontay Wilder in order to hone his style to better adapt against fury. This countless hours of studying and analysis can be the decider for any close bout where the skill set isn't very obvious.
Masters of Strategy
Even before a fight begins, fighters employ strategies to throw their opponents off balance and explore potential weaknesses. A good strategy is through intimidation or promoting resentment, making the fight a physical one and the opponent less likely to enact strategies mapped out for winning.
In the Second bout between Wilder and Fury, it did seem at a point that Fury had gotten into Wilder's head even prior to the start of the actual bout. On fight night, it was a completely different Wilder we saw compared to the one first tackled in their first bout. All these strategies are good tactics for coming out on top.
In ring tactics adaptability is one of the most difficult tasks to accomplish. It is one thing to study countless hours of footage and analyze an opponent, however it is completely different when that opponent is right in front of you with strategies of their own. Wilder seemingly had a good strategy against Fury but was countered by the latter's constant smothering which sapped the energy out of him.
It is no wonder then that a high level boxer these days has a very vast team of trainers comprising different disciplines from nutritionists all the way to psychologists.
Conclusion
There is a lot that goes into preparation for a boxing bout before the actual match takes place, and the final delivery during those 12 or less rounds of action are mere executions of months studying and making dress rehearsal. Boxers are indeed master artists, and have every reason to be regarded as such.