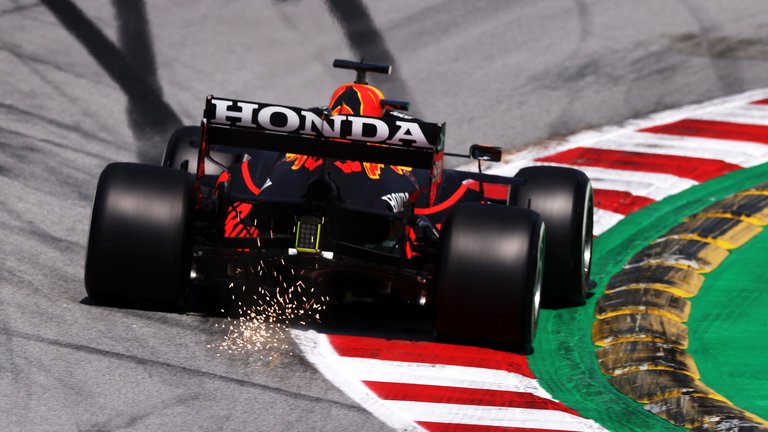 source
Many of you who follow Formula One know that Honda is pulling out at the end of this season as an engine supplier as they are now concentrating solely on electric. Honda needed to make a choice and the future is not with fossil fuels. Red Bull did a deal where they take over the remaining power units available that Honda have, plus the Honda team who assist them currently.
Red Bull are building a separate factory which they have already broken ground on and are starting from scratch which is a huge undertaking. Not only is it about building new engines, but also developing them trying to keep ahead of the competition. Mercedes has over 900 personnel in their Brackley factory working on various aspects of the car including a very special team just for the engine and power unit alone.
Whilst the teams were in Barcelona last weekend Red Bull was planning a mini coup poaching as many Mercedes engine technicians as possible. What is quite funny is that over 100 were approached which only resulted in 15 deciding to leave and join Red Bull. What we have to remember for many of these guys this is their life work and represents what they have achieved as part of a team. Money cannot buy that and the question is will they have enough staff on board to fill the vacant slots and more importantly how log will that take to achieve?
The rumour is that Red Bull have pinched Mercedes engineer Ben Hodgkinson to be technical director of their new facility. Mercedes will not release him before the start of 2022 season which is fine as they need to be self sufficient building their own engines by 2025. Adding fuel to the fire is Audi and Porsche contemplating joining Formula One and actually could benefit Red Bull if they all pull together building the engine. Interesting times ahead as no one quite knows or they aren't willing to say just yet if they do.
What is interesting to know is that money couldn't buy the personnel targeted in the one massive swoop even though according to Toto Wolff some of the figures were like lottery numbers. Specialist Formula One engineers don't grow on trees, especially on the engine research and development side. I am sure Toto will be rewarding the employees that stayed on showing their loyalty. There must be something as an extra incentive for staying loyal and no doubt some extra financial rewards will be coming their way. I think this is what makes Mercedes so strong as the employees feel as though they are part of something far bigger. The team is on course for 8 World Titles in a row and this record is down to every single person working at Mercedes Formula One. This is like one big family sticking together and sticking it to the other teams.
Red Bull have the budget and money to shop around for the best engineers yet it isn't the money that will get them the numbers required. As it stands now they will have a new factory and no staff which is going to hurt their results going forward next season and the years after. Toto Wolff has stated that this will take a minimum of 3 years to start seeing results which brings us to 2025. This is Red Bull's target year to be self sufficient and possibly earlier if the likes of Porsche and Audi step in which somehow I think is more of a definite as this is an opportunity to get involved. Budgetary caps are low considering what they once were and the sport is now profitable for the teams involved.