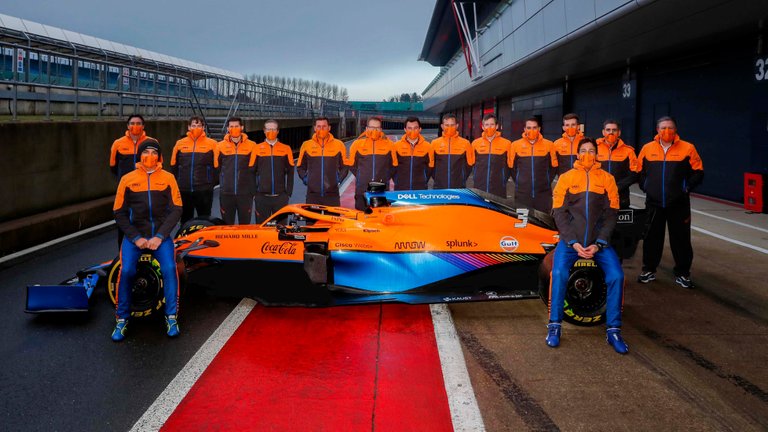 source
McLaren showing off their new MCL35M car plus Mercedes personnel within the team as the new engine suppliers which should make a big difference to the overall performance.
It is that time of the year again and over the coming weeks we will see the latest Formula One cars being launched before pre season testing begins. The changes due to regulation changes are minimal this season so spotting differences will be virtually impossible as they are all on the floor boards.
The FIA is trying to reduce the performance of the cars by reducing the downforce by an estimated 10%.It would actually be more as the car needs to be balanced so removing 10 % at the rear means some will be taken away from the front as well. Sounds crazy I know as this goes against everything the teams are striving to do by increasing performance levels and now they have to take it away.
The forced changes include reducing the floor width towards the rear tyres by 10 cm. The brake duct lower winglets have to reduced by 4cm,banning of slots in the floor for channeling air and shortening diffuser fences by 5cm. This I believe will have no impact on the major teams as they will find the extra downforce elsewhere that has been lost.
Looking at the new McLaren car they are hiding something new regarding their barge boards by blacking the front part out in the photograph. McLaren have basically got an entire new car this season as they were the only team to change engine suppliers by joining the Mercedes family.
The engine has different measurements and shapes compared to what they had forcing the team to rework the car. New chassis, new gearbox plus totally new fuel, hydraulic ,cooling and electrical systems. Sticking to the rules they have used whatever they could from last season which it sounds like very little. This should give them an advantage as they have the surprise factor that other teams don't and no one knows how good this new package is going to perform.
Daniel Riccardo joined the team from Renault and has so much to prove showing he still has the X factor. I am tipping them to finish 3rd this season behind Mercedes and Red Bull. The team has been improving and having the Mercedes power unit should be the missing piece to their puzzle.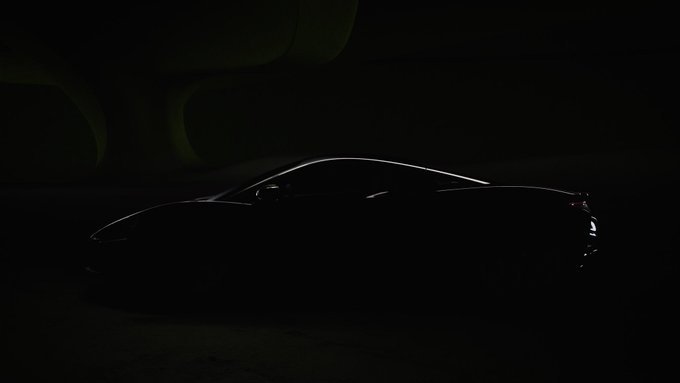 source
This has been a busy year for McLaren as their new sports car is revealed tonight at midnight GMT time. There have been some leaked footage already so it is not exactly top secret. This needs to sell well as the company has been through some rough times of late.