source
The future of the Formula One teams lies in the revenue they can earn off the track through their innovations and the specialist engineering teams they have put together.
When you think of Formula One you think of racing cars using the latest innovative technology the teams have developed. Most of the teams have a large staff base all being specialists in their various fields. There is more to a team than just that though as racing and developing that product is just one of the revenue streams open to the teams.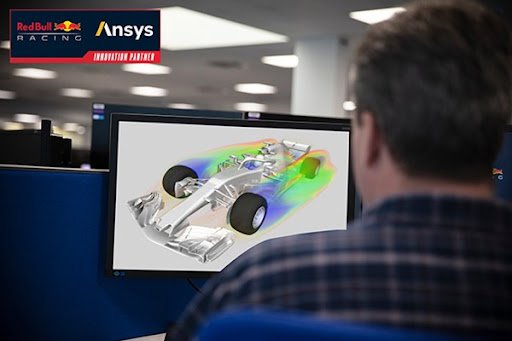 source
This season Red Bull scored one back against all the other teams adding technology others didn't have namely with an adjustment to the suspension and has made the difference.
Formula One has been dubbed the fastest R&D lab on earth and for good reason. Everything they do is data driven which is fed to them by thousands of sensors on each car. The cars are downloading 1.9 Gbits per second of information to the engineers before the car has even stopped. Normally this happens as the car drives into the pit lane. One Gig of data will take less than 5 seconds to send and this type of technology will be seen in every day life soon enough with our cell phones.
Last week we saw Aston Martin Formula One add a new CEO Martin Whitmarsh, but not part of the Formula One team but in charge of Performance Technologies. Martin was with McLaren for 25 years back in 1989-2014 so knows all about what the teams are capable of doing.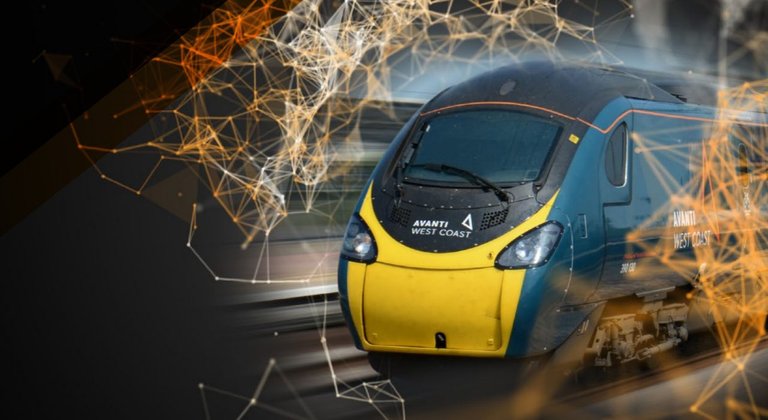 source
The McLaren communication system used in F1 is now used in trains.
Lawrence Stroll the Billionaire share holder and head of Aston Martin Formula One has subtly mentioned he expects the Performance Technology business to be a billion dollar company within 5 years. Success is gained on and off the race track and we have seen many of the teams head in this direction. Formula One will pay the bills and make a good return, but the big money is actually in the R&D they develop.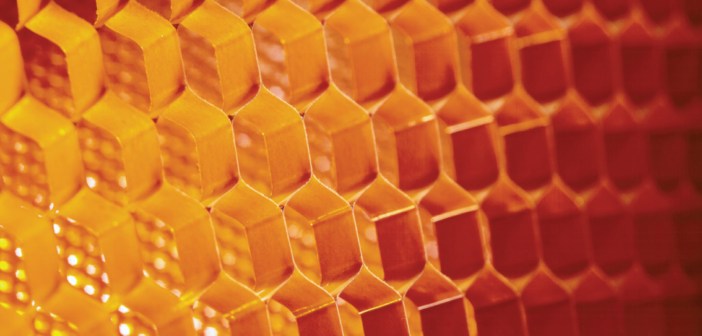 source
Dupont's honey comb structure is a prime example of why working together developing new innovations benefits everyone involved. This lightweight material (paper) structure provides protection from flame and heat plus offers electrical resistance. Not surprisingly this is used as a thermal electrical insulator allowing the motor generator to run longer, hotter and faster without problems.
If you are a company and have to overcome some technical issues with something you require for your industry then this is what the Formula One tams do. Every team boasts engineers and designers along with cutting edge materials and machinery to make anything required. New metals and alloys plus various other materials that are exceptionally light weight and super strong are part of the R&D processes and where carbon fiber was first used on cars. Just last season we saw Hessian being used to make car seats and now all the teams use this.
All Formula One teams are driven by data and research which can be applied to any business by inputting the correct information. The world has changed and businesses are no different needing information to improve what they are doing. McLaren where Martin was before are renown for the tooth paste job they did for GSK years ago when he was still involved. They turned around production spotting a down time in changeover on the production line and made some minor adjustments. Those changes increased production by over 6 million tubes of tooth paste per year. Something simple yet only picked up by feeding information through their systems.
Over one race weekend a team will have to download from the car to their systems over 500 Gigabytes of information. The teams factory will produce about 6000 Terabytes of info per week and when is all said and done they have the information at their fingertips. In anyone's specialist field that is one heck of a lot of information to analyze.
There is a demand for Formula One technology to move into our every day run around making it safer and more efficient. So far the crossover has made a serious impact and will continue to do so in the future. This is where the teams can make an absolute fortune selling the information they have developed on to car manufacturers. Aston Martin Formula One is fortunate as they have Aston Martin being part of them already and have a ready customer on their doorstep. Same story applies to Renault, Ferrari ,Mercedes and McLaren who will work closely with their road car departments.
Over the last 20 years we have seen things like traction control, actives suspension, flappy gearboxes and a list of things that we would never even know about that exist. Throw in the constant developing and research into road tyres for any new vehicle being manufactured. Mercedes design tyres around the information they receive from Mercedes Formula One especially when it comes to the size of tyre and ride height optimizing safety first. Imagine preanalyzing a certain tyre for wear and tear before a tyre engineer has even looked at it.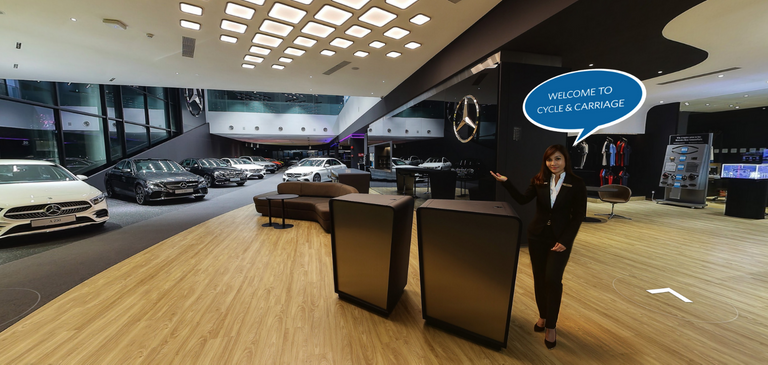 source
Mercedes has the technology to bring you their virtual showroom which opened in Malaysia. More are planned around the world plus the use of simulators at dealerships giving you to the ability to test drive the latest models not yet available in your country.
Mercedes and Mercedes Formula One work so closely together for a simple reason and that is many of their fields overlap and that is the tools being used in a virtual world. The virtual world is where most of the R&D is done these days and even though the applications may differ the tools required don't. Mercedes Formula One is at the cutting edge and has been the leader in this field world wide for some time. What they have at their disposal is the latest and best that not many can compete with.
What we must never forget is the Formula One teams have the latest IT technology plus wind tunnels and simulators that are not being used very often. Due to FIA restrictions limiting their usage they satnd idle for most of the year. There is down time and these can be used to make revenue in various parts of the business world outside of motorsport.
Lawrence Stroll is no fool and knows bringing in someone with a proven track record will make things happen that much quicker. The performance Technologies is starting with a blanc canvas and no doubt an opportunity was highlighted for this to happen. The teams have contacts not only with their sponsors, but all over the world. Who is going to say no to a Formula One team if they can improve your business by making it run more efficiently or developing something that solves a problem. With the good will they put behind Government backed projects such as the Ventilators (Covid) every door will be opening welcoming them in.