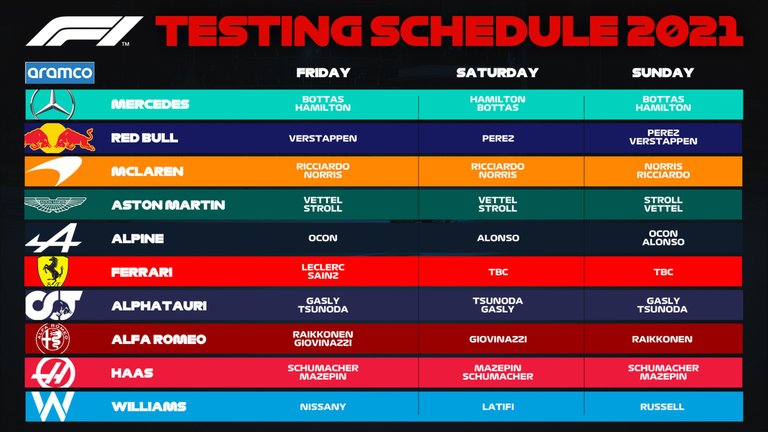 source
Testing for the teams involved in the 2021 Formula One season got underway at the Bahrain circuit today with some mixed results. No one expects to just hit the ground running as the cars look similar to last season, but underneath the bodywork things have been tweaked.

source
2 weeks before the show starts again kicking off another season.
The enforced changes by the FIA that the teams have to stick to is the loss of traction when the air is forced under the car forcing thecar down on the track. The floor area is what creates 60 percent of the downforce and having a portion removed near the back of the car should in theory slow the cars down. Teams will find other ways though of combating the loss and this is something we may or may not see this week. Teams will be reluctant to show what they have until the real racing starts in a fortnight at the same venue as this weeks testing.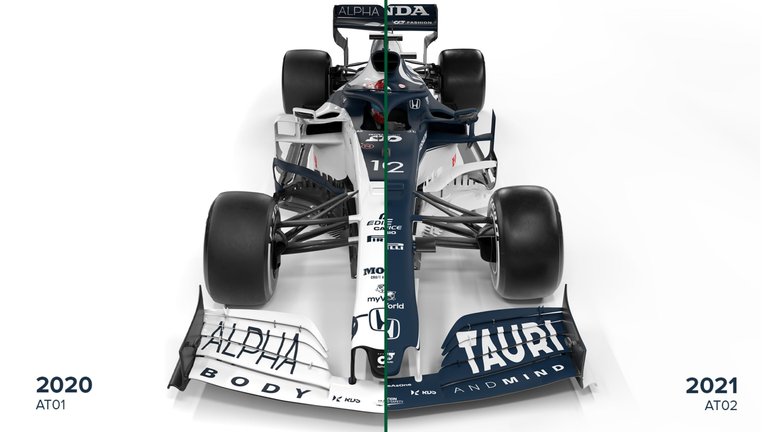 source
Major changes are all out of sight underneath the body work mainly around the flooring.
This season the tyres are heavier and slightly thicker for safety reasons and what teams need to test is how this will affect aero dynamics. The thickness could have a bearing on how the temperature changes and how quickly the teams and driver can get them up to race speed. This is more about what this week is all about checking and adjusting what is all new to them. The data gathered by just driving around the circuit will be crucial to how quickly they can get the car up to speed.
This week is not like other testing weeks expecting to try and find out what others have that you don't have as many teams will keep their cards close to their chests. Last year we all knew Ferrari was a lemon with no speed so it will be good to see if they have improved or not. Come Sunday we should know a little more, but the underdogs everyone will be watching is Aston Martin and McLaren as they have had the biggest changes since last season out of all the teams.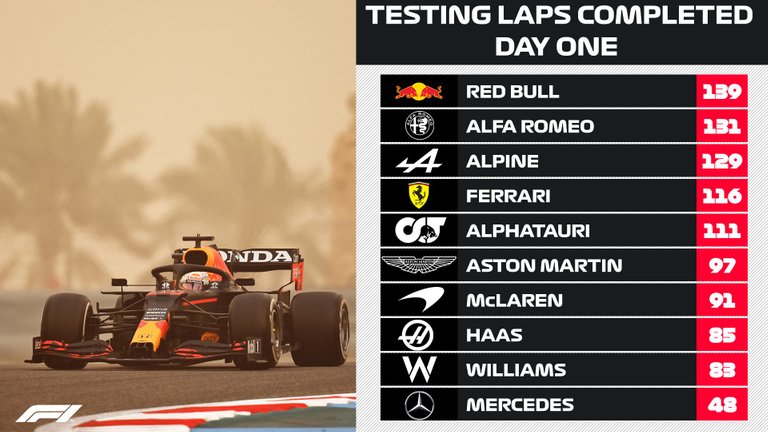 source
Red Bull along with Aston Martin, McLaren and possibly Renault are the real challengers to Mercedes dominance. Mercedes though had a nightmare first day achieving only 48 laps of testing after gear box issues. One cannot afford to waste this free track time as there are so many things that need checking as the real thing is better than a simulator.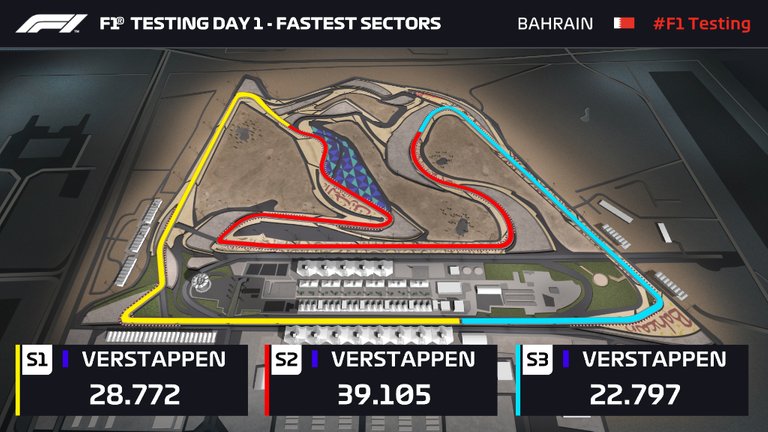 source
Red Bull had a great day with over 90 laps more completed than their closest rivals Mercedes. Max Verstappen had the fastest times in each sector which helps focus other teams now giving them something to aim for.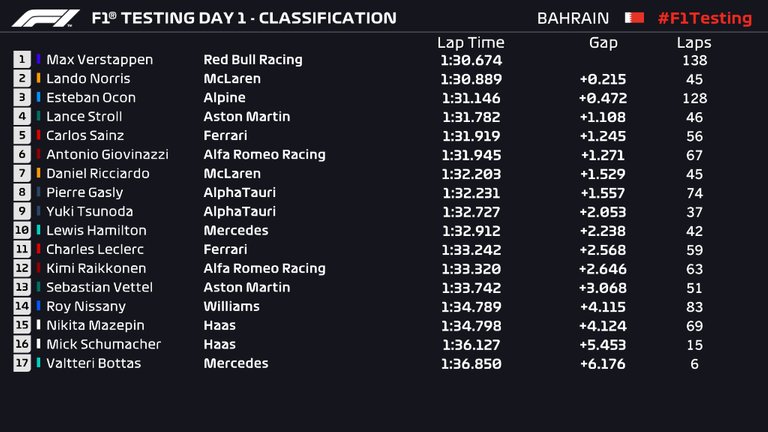 source
These lap times will come down considerably over the next 2 days as last years fastest lap was by Max Verstappen doing a 1:27.264 during the Bahrain Grand Prix. Someone will reveal something more likely in error than something planned so it will be good to stay up to date with what is happening.