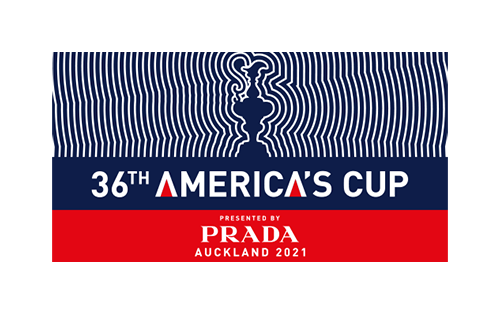 source
The Americas Cup is not that far away now and prospected challengers taking on the Emirates New Zealand team are getting ready. Team Ineos is one of a few teams that will take part in the Christmas regatta which is also a qualifying series for the main events in February and March next year.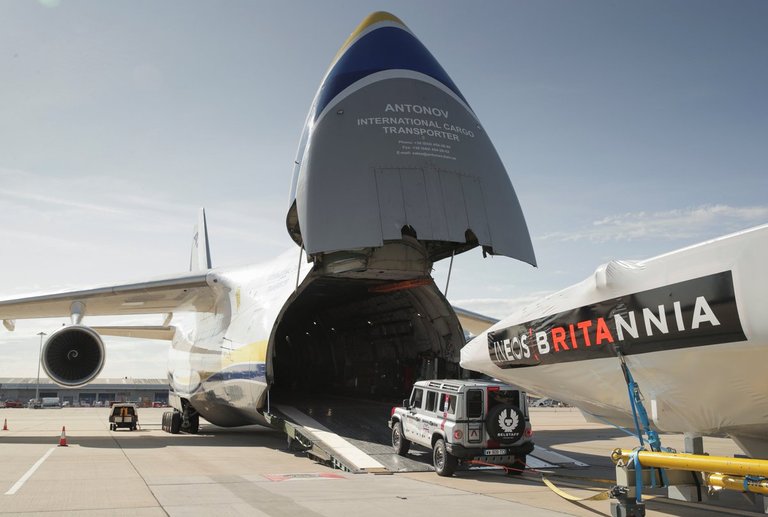 source
Antonov looking more like a Moby Dick swallowing a boat.
Mercedes AMG Formula One has been getting their hands dirty with this project as 18 top engineers have been working on this since August last year. Ineos is backed by their billionaire owner and there is no prize for coming second.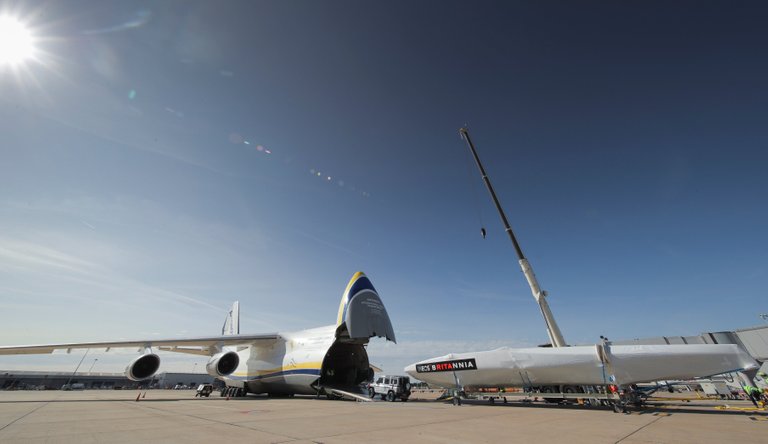 source
Looks ridiculous as how many other competitors will fly their boats to the race?
The rules for this event stipulate you have to have two hulls built in the country for who you will be representing. The first boat can be tested after 31st March 2019 and the second only after February 1st 2020. This photograph shows the second boat being loaded ready for it's two day trip to Auckland.
The fitting out will be done in October in readiness for February which seems a long way off still. another rule is the teams have to have 3 crew members from the country the boat is representing and the rest can be local sailors who have spent longer than 380 days in New Zealand over the past 2 years.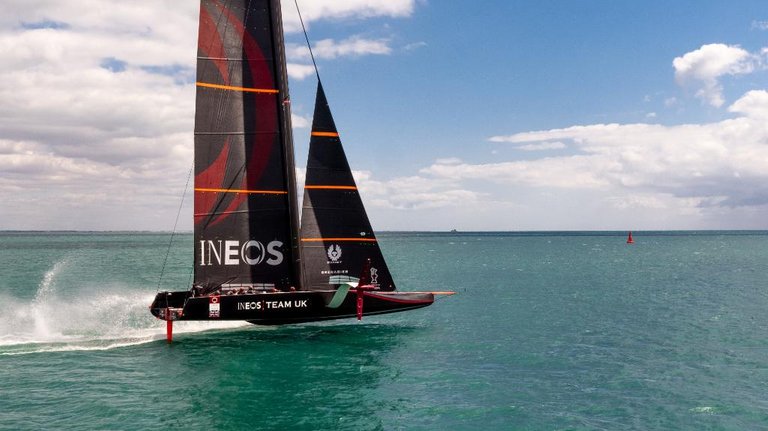 source
The rules do favor the defending champion as they do write them as that is allowed. Winners prerogative choosing the Class of boat to be raced with stipulations in their favor. There is two boats but only the defenders can test both boats once the racing starts in February. This way they can choose the fastest and best boat to defend their title.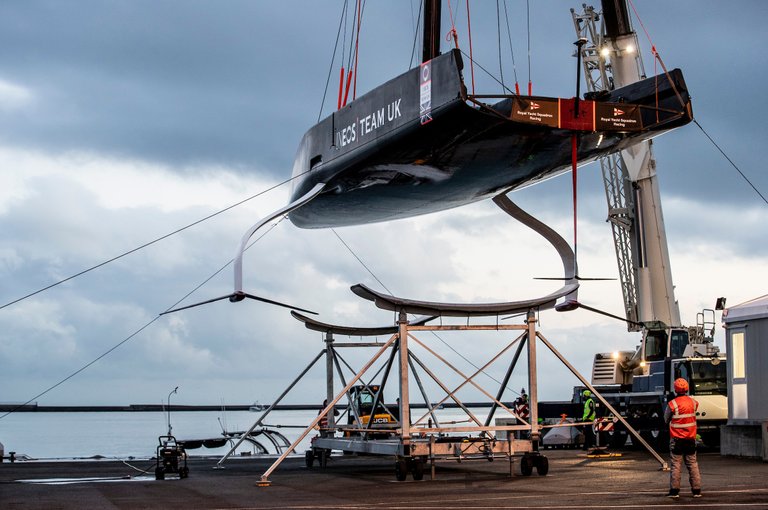 source
A bit one sided you might say but then again you have to be better in order to beat any champion. This is why it is a costly trophy to buy as you have to have the best of the best in everything. The Mercedes engineers would have cost a fortune to have onboard full time for over a year and their job is only just starting.
Knowing Ineos the reason for having Mercedes involved is their knowledge of data and simulation. I would say Ineos has the edge over every other team racing because of this as this is how good the Mercedes team is. They are miles ahead of their competitors in their sport of Formula One so they should wipe the floor with everyone. This will be a good fight but the balance has certainly got to be with Ineos. I don't give the other teams any hope and will be definitely keeping a close eye on proceedings.