There are moments in life when you just know when things are against you and there is literally nothing you can do. So far this season Valtteri Bottas hasn't put a fair wrong but seems to pick up his fair share of knocks for no reason.
Like Charles LeClerc Valtteri lives in Monaco these days and it is now the Place he calls home. Both were desperate to win their home race and yet one wouldn't even start whilst the other one was robbed of a podium.
Valtteri came in for a routine pit stop to change tyres and never left due to the front right tyre doing something I have never seen before. The air gun went onto the wheel nut to loosen it and all it did was strip it's thread. This made it impossible to remove the tyre and would now have to be cut away. In the video clip you can actually see metal thread flying in the air when the second wheel gun is tried.
It is quite remarkable that the cheapest part on the car will not only cost Valtteri championship points but also the team will lose millions in lost points. If every championship point is worth $1 million to the teams then that nut cost Mercedes $18 million. The technology these teams have and it is always the most stupidest thing that always fails them. The last time Mercedes failed was when they had multi channel radios and missed an important message as someone else was talking. That was rectified and now the air gun or nut was to blame for this disaster. Maybe having titanium nuts is not a bad idea for the remainder of the season.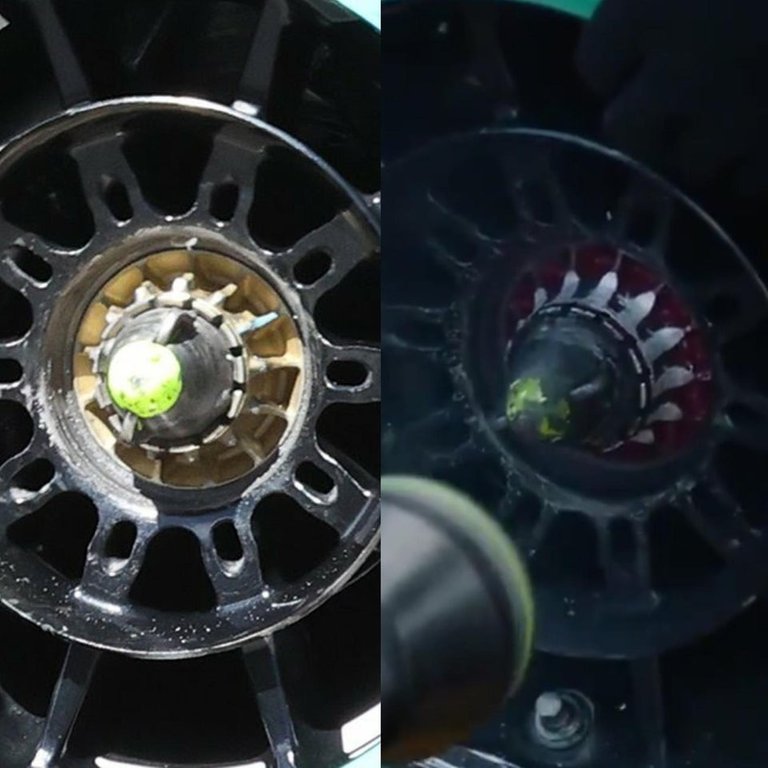 source
Next season all teams will have standard equipment with the same wheel nuts. There is literally nothing you can do when the thread has been machined away especially under race conditions as time is your enemy.
In the past we have seen nuts stick but never end up stripping the thread with nothing else to do but retire the car. I have done it before on a few handy jobs around the house and all you can do is drill the screw out. I have never done it on a bolt as these machines are set to a certain torque and speed.
Winning races is not just about the driver as the entire team has to contribute perfectly whether it is the mechanics or tacticians. The team that do the pit stops are professionals earning decent money for a few hours work. The team member that carries just the one tyre earns in excess of $3000 per race and the guy changing the tyre earns $3500. If we multiply that by 24 races per season and include a monthly salary these guys are well off for the work they do.