Hey Fascinating Insect Community lovers, how are you all? Introducing me @soelthan for the first time here and this is my first post here, thanks to Admin and the whole crew of Interesting Insect Community.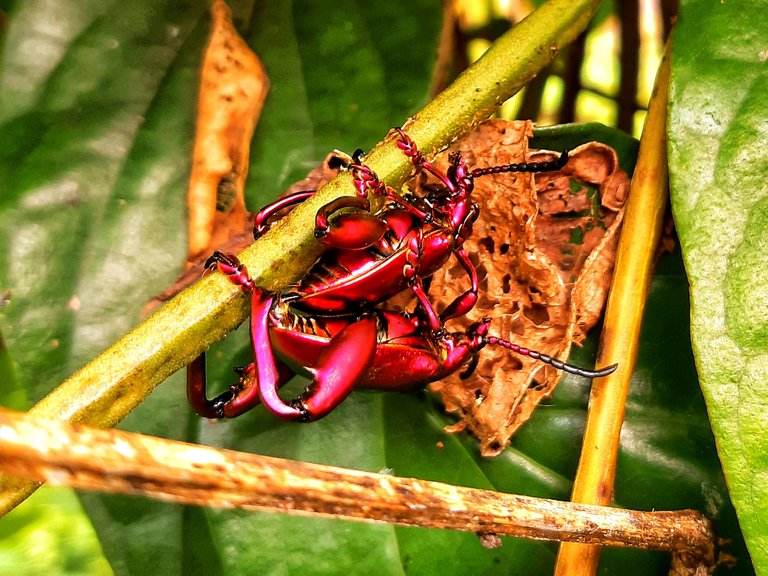 As a first post I sent some pictures of beetles that I think are interesting with a mix of green, maroon and purple colors. I found it around the forest but still close to the community plantation area and I took a picture of this beetle on a tree planted as a garden fence.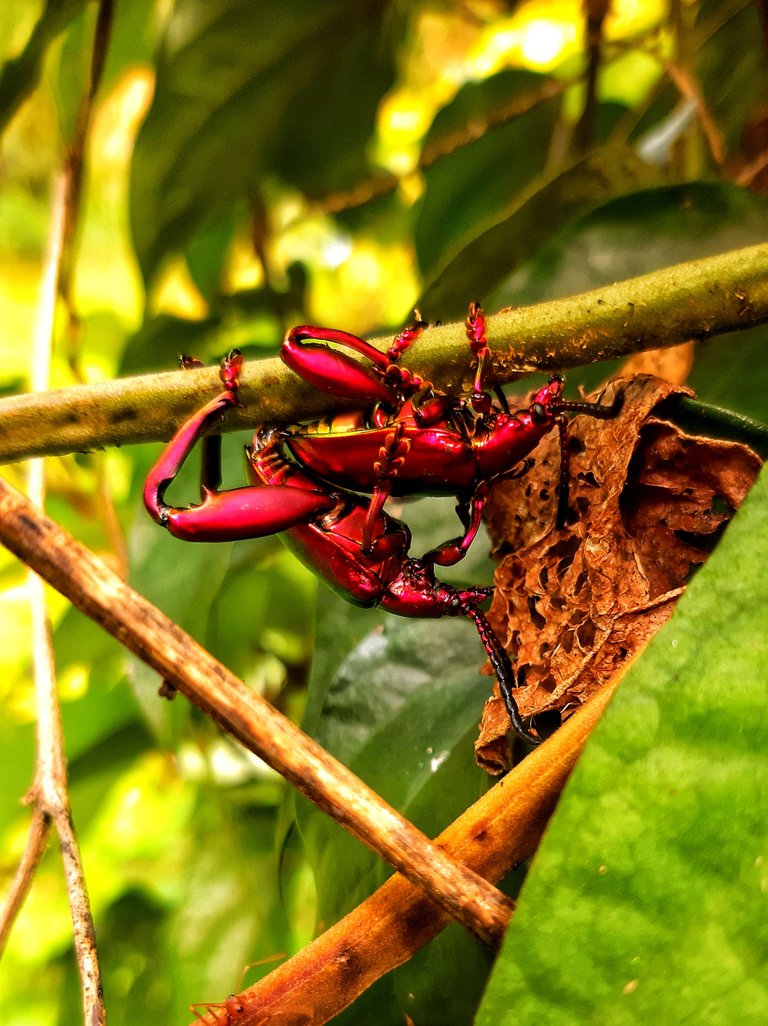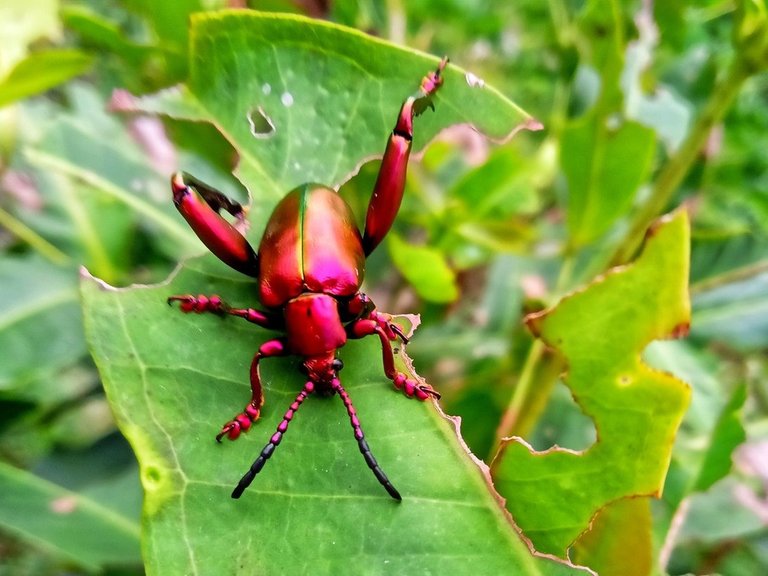 This beetle we usually call the Metal Beetle, I rarely see this metal beetle and it's been a long time since I got it 2 times. First, only 1 tail on a guava leaf that just landed and caught my attention and I immediately took a photo. The second is the Metal Beetle which is in the process of reproduction, I can't take too many photos from different angles and too close because it distracts them and they can't finish the process perfectly.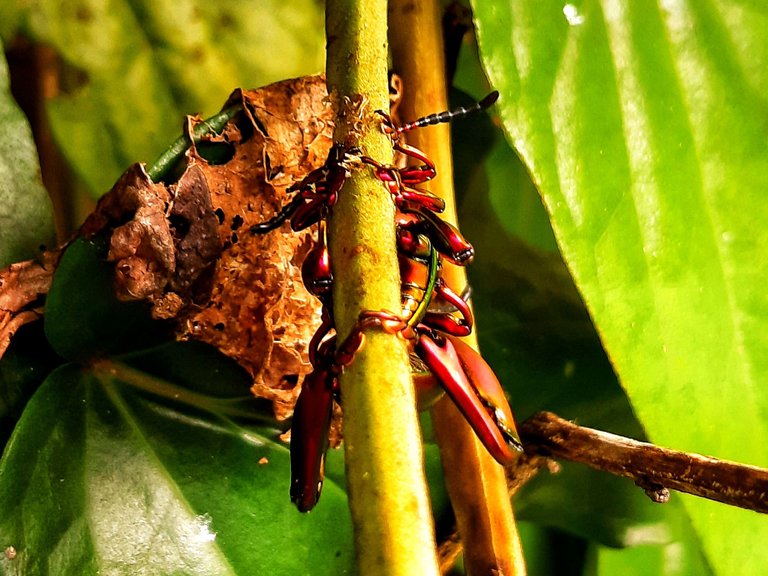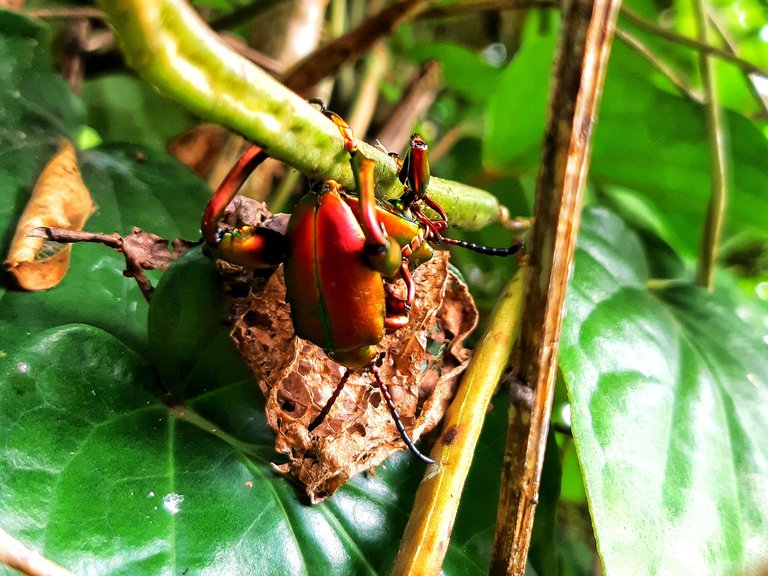 Whenever I photograph an object, I always try not to disturb the object in the slightest, so that they don't blur and also let their life process run naturally. In the end, I can see that the number is increasing and we can meet more and more. With a very attractive color and body shape that I think is unique, beetles can always attract the attention of beetle lovers.
Finally, I hope friends like my first post, greetings to all and an Interesting Insect Community Crew. I took these photos in the Aceh Besar area.
See you next time.