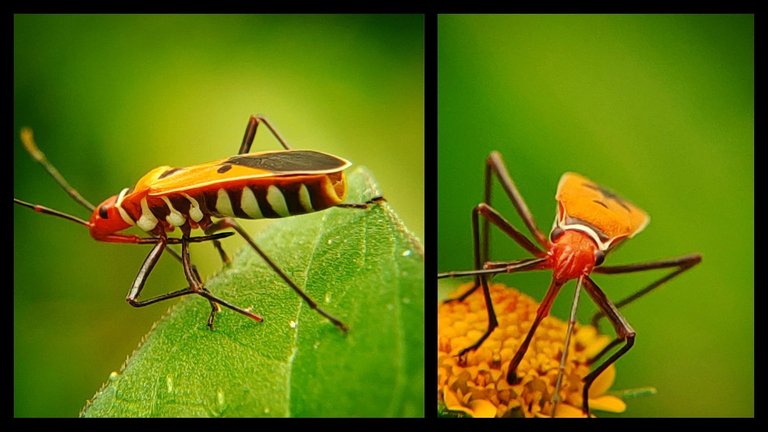 ---
Good evening and I hope you are always having a great day at the end of this year and in good condition.
My day as usual returned to bringing equipment to the forest such as a smartphone camera and a macro lens to photograph several objects in the Aceh forest, because it had been several days since I had not hunted for small macro objects and this afternoon I was back again circling this Aceh forest area.
And when I arrived in this forest area I saw a species of insect or better known by another name, namely this Dysdercus which was standing on one of the wild flowers in this forest, maybe this Dysdercus insect was sucking flower juice and at that time it immediately approached it and take some angles of this little insect that looks very beautiful and unique.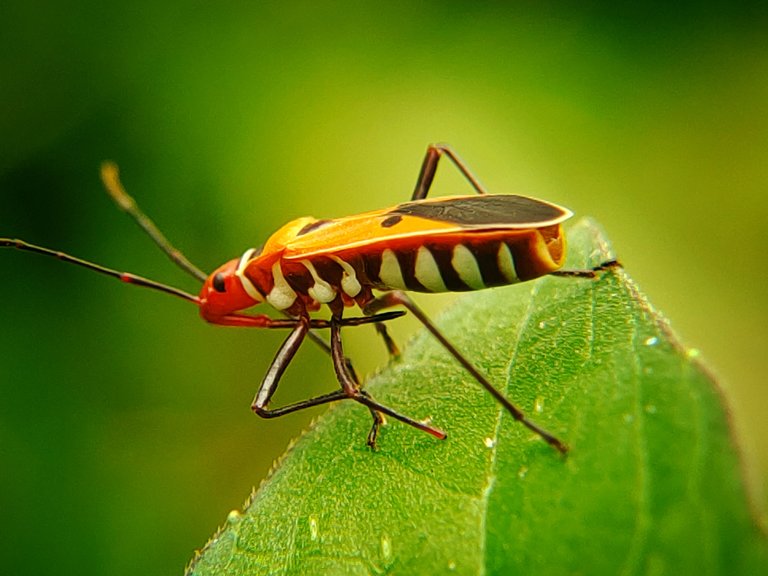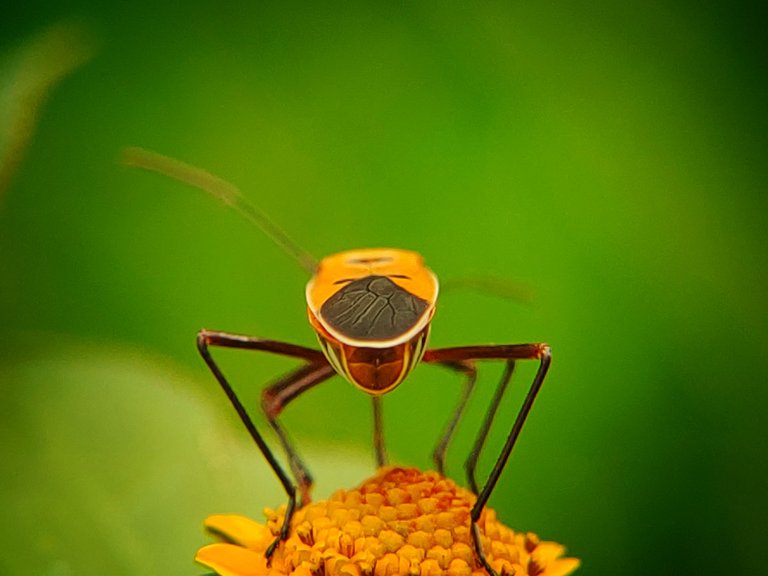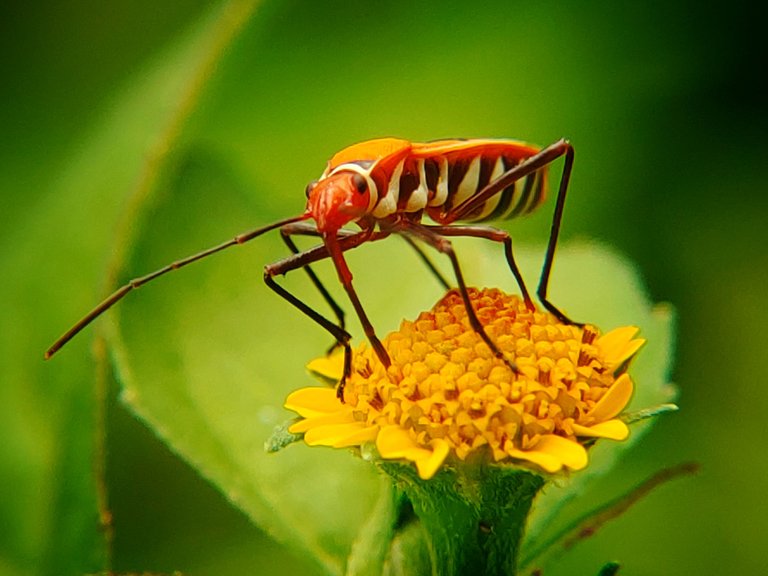 ---
From a small body shape and having a very bright color shape and looking very beautiful and having a characteristic shape from other insects, the Dysdercus insect likes to play in areas where there are lots of wild plants and has a very beautiful and attractive shape.
Dysdercus is a widespread genus of true bugs in the family Pyrrhocoridae; a number of species attacking cotton bolls may be called "cotton stainers".....Wikipedia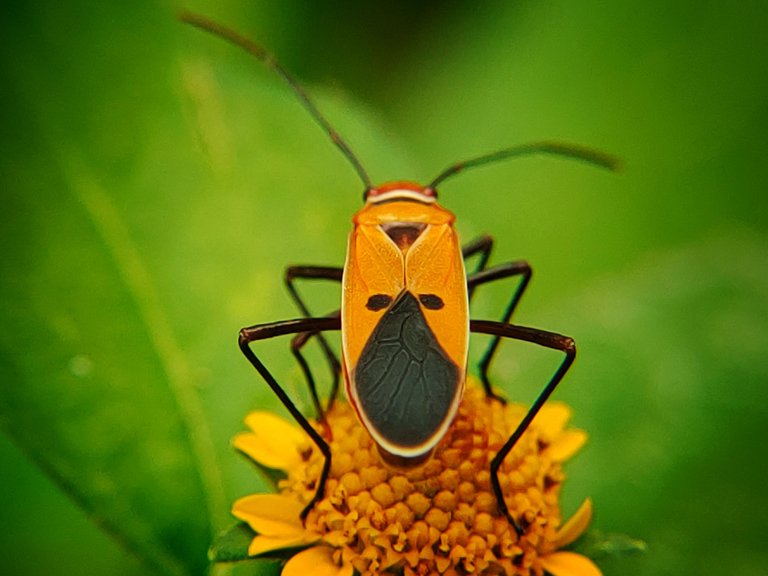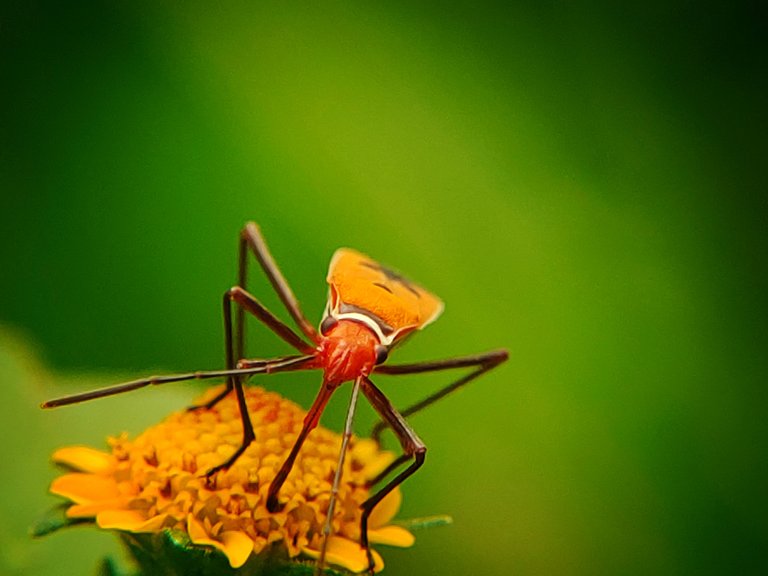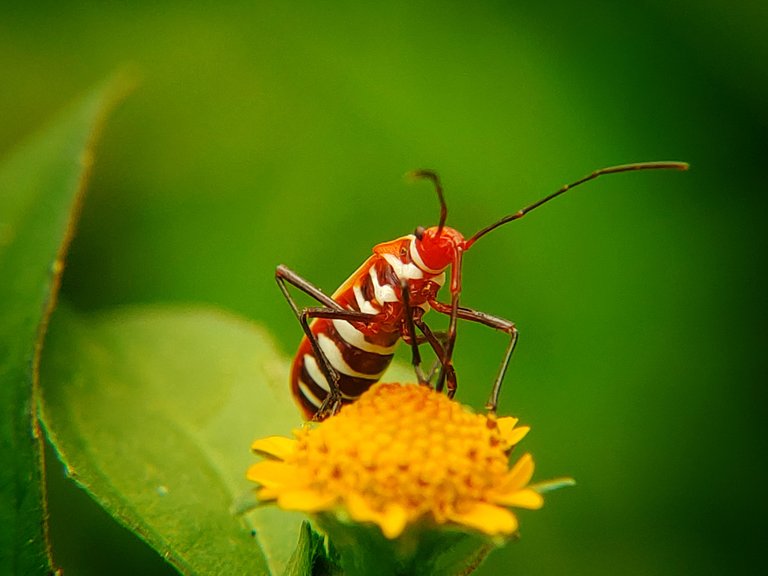 ---
| Camera | Smartphone |
| --- | --- |
| Location | Forest Aceh, Indonesia |
| Category | Macrophotography |
| Editing | Snapseed |
| Photographer | @ridor5301 |