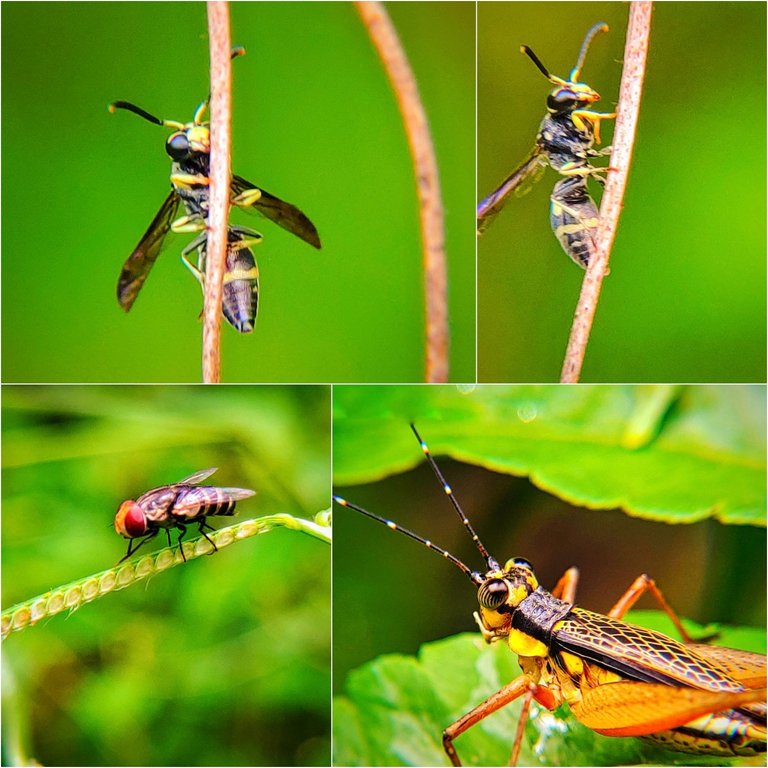 Hi how are you Have a nice day this weekend and in good condition today, As usual today I returned to the wild garden in the Beuracan area and here a lot of wild plants grow here and many types of insects that often like to play in this wild garden area and live here because the insects love to play in large areas.
And no, today is not in vain because I found three species of small animals known as Eumenes, Calliphoridae and Crickets, and these three small animals I found in a wild garden in a different yard.
And below are some angle shots of this small animal species and I hope you like it and enjoy some of the pictures I hunted today.
---
Eumenes is the type genus of the subfamily Eumeninae ("potter wasps") of Vespidae.....Wikipedia
Eumenes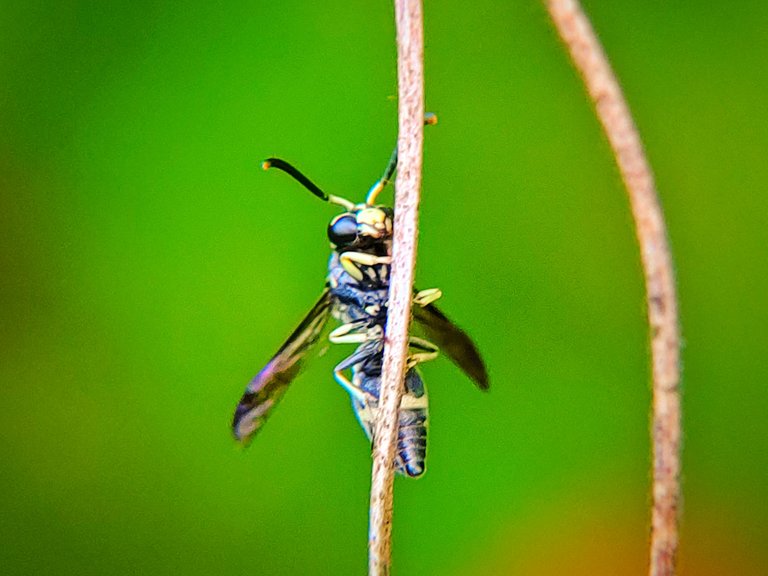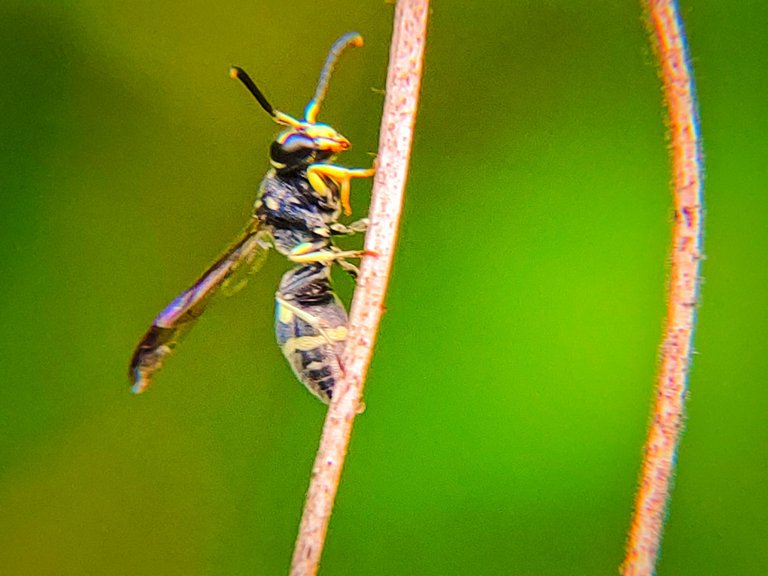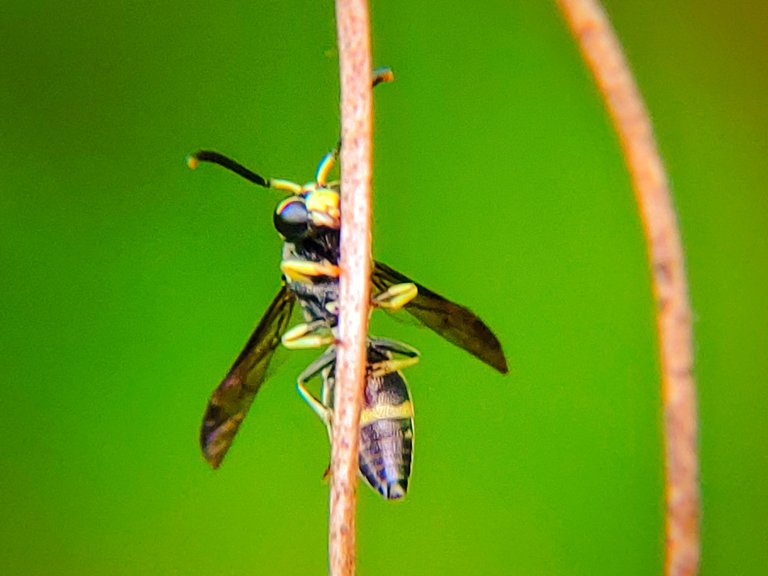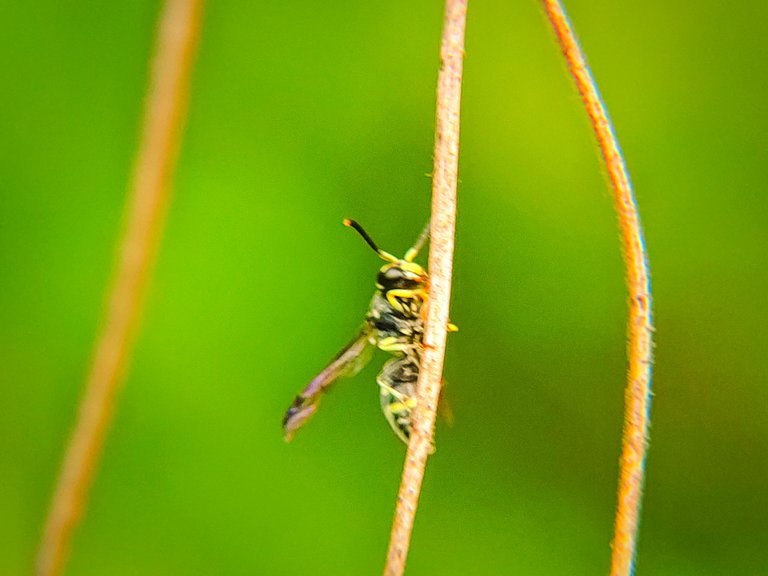 ---
The Calliphoridae (commonly known as blow flies, blow-flies, carrion flies, bluebottles, greenbottles, or cluster flies)[4] are a family of insects in the order Diptera, with almost 1,900 known species. The maggot larvae, often used as fishing bait, are known as gentles.....Wikipedia
Calliphoridae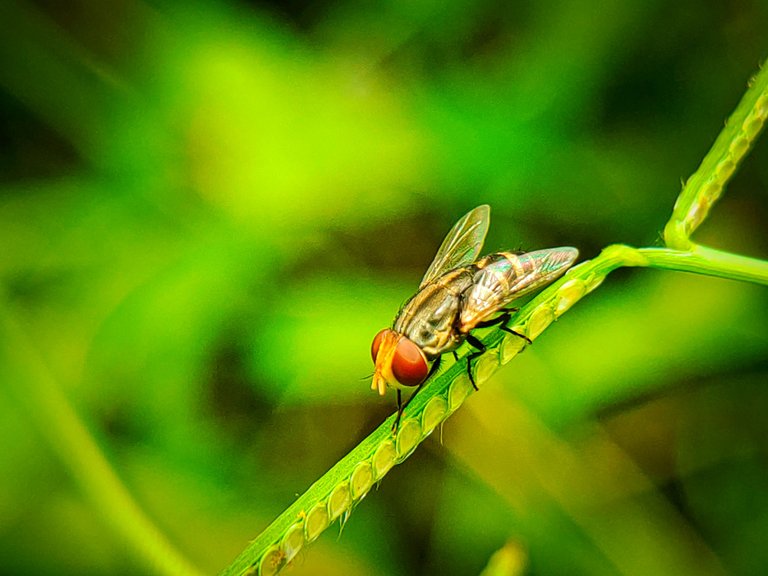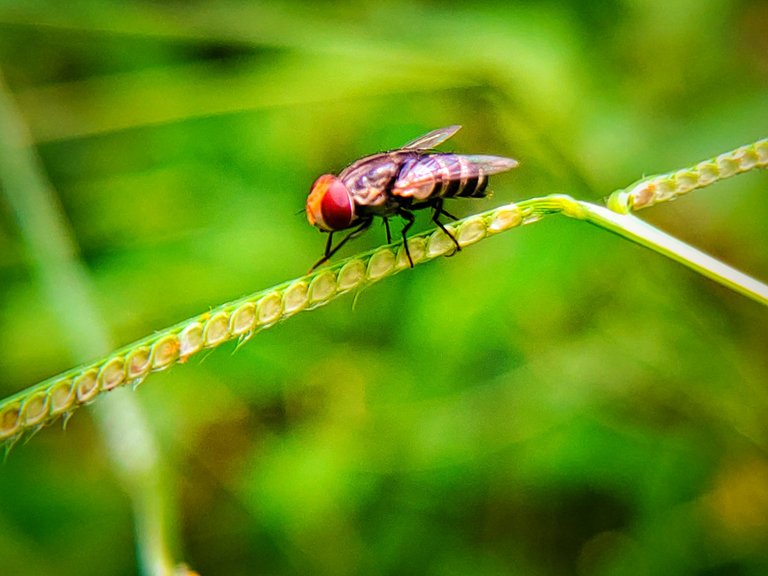 ---
Crickets are orthopteran insects which are related to bush crickets, and, more distantly, to grasshoppers.....Wikipedia
Crickets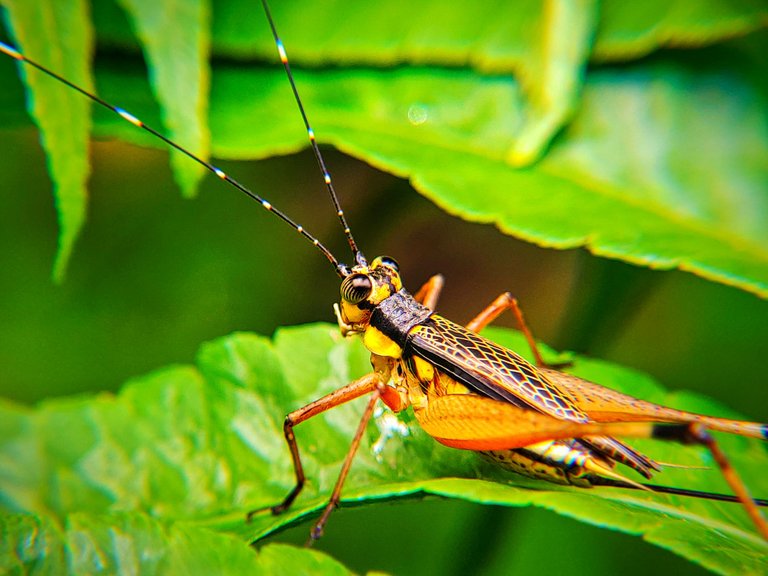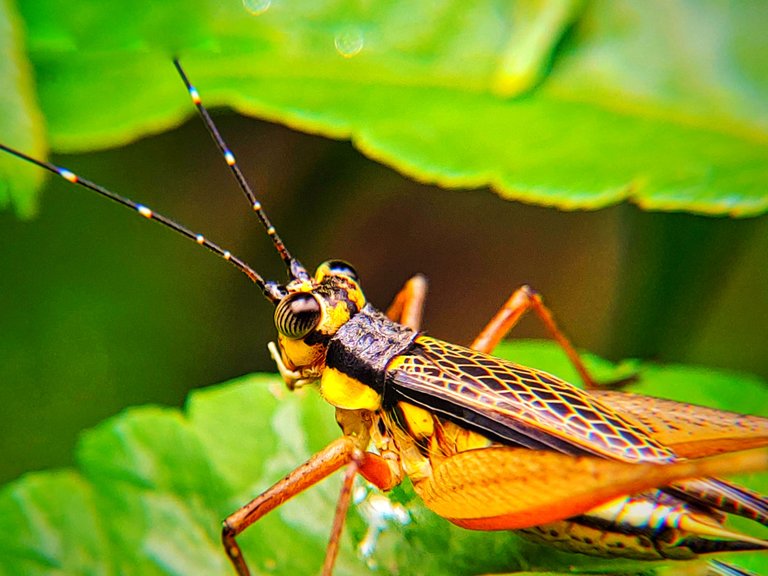 ---
| Camera | Smartphone |
| --- | --- |
| Location | Aceh, Indonesia |
| Category | Macrophotography |
| Editing | Snapseed |
| Photographer | @ridor5301 |