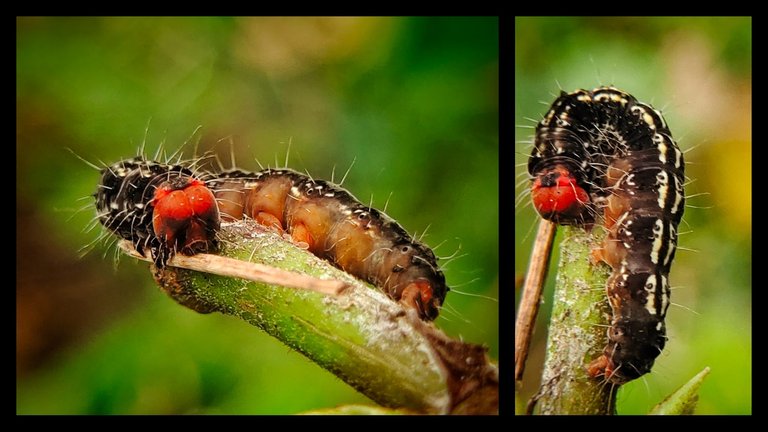 ---
Hi my friends, how are you all and I hope you have a great day wherever you are and in good condition.
Back with my post tonight, this afternoon I went back around the swamp forest area and there I got a caterpillar crawling on one of the logs in this swamp forest, and at that time I immediately approached it to take some angles of the picture from this caterpillar.
And on today's occasion I will as usual capture some portraits of these caterpillars and hope you like them.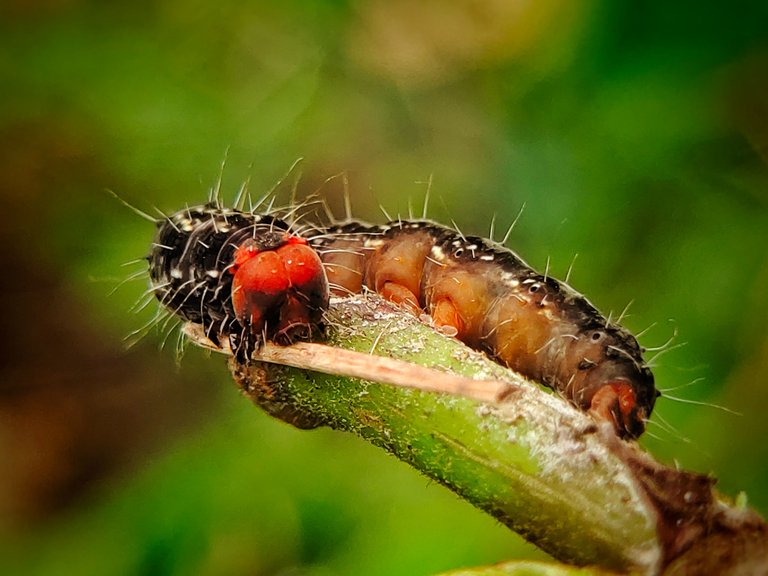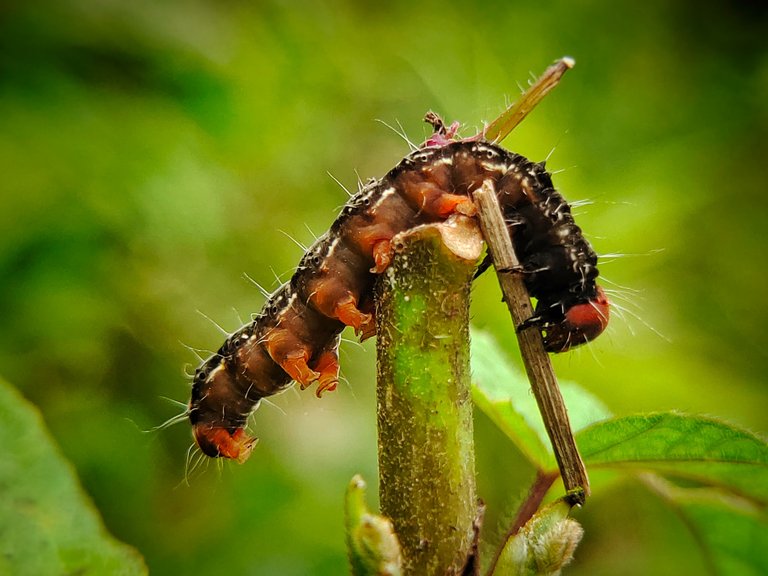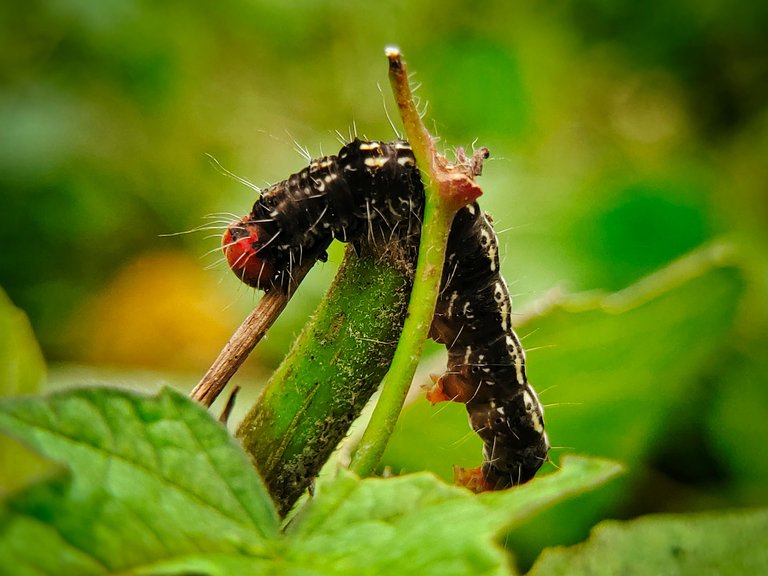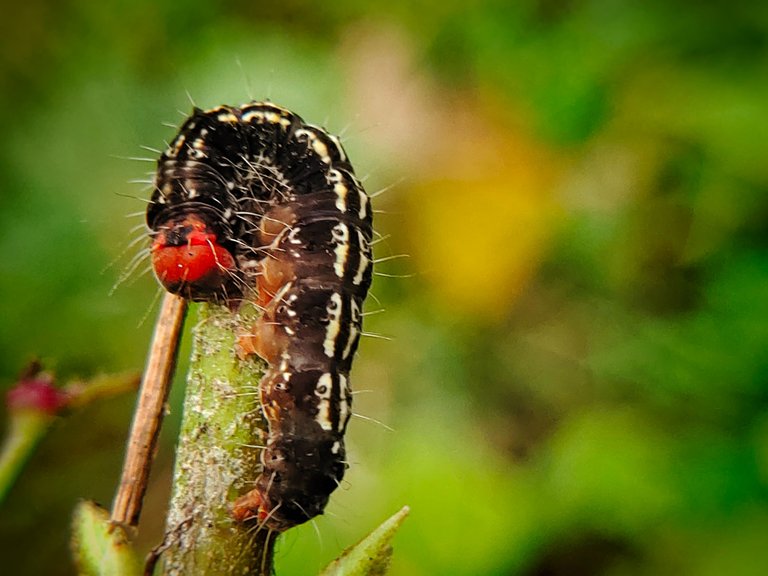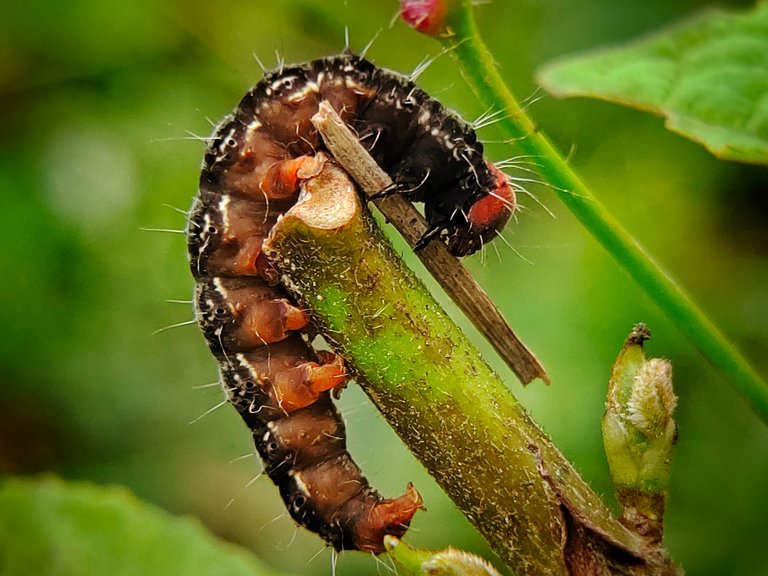 ---
This caterpillar has a slightly long and large body shape with small hairs attached to its body, and has a dark black shape that looks very beautiful and unique and at that time I took several angles of images that looked very beautiful and stunning.
Caterpillars are the larval stage of members of the order Lepidoptera (the insect order comprising butterflies and moths). As with most common names, the application of the word is arbitrary, since the larvae of sawflies (suborder Symphyta) are commonly called caterpillars as well.....Wikipedia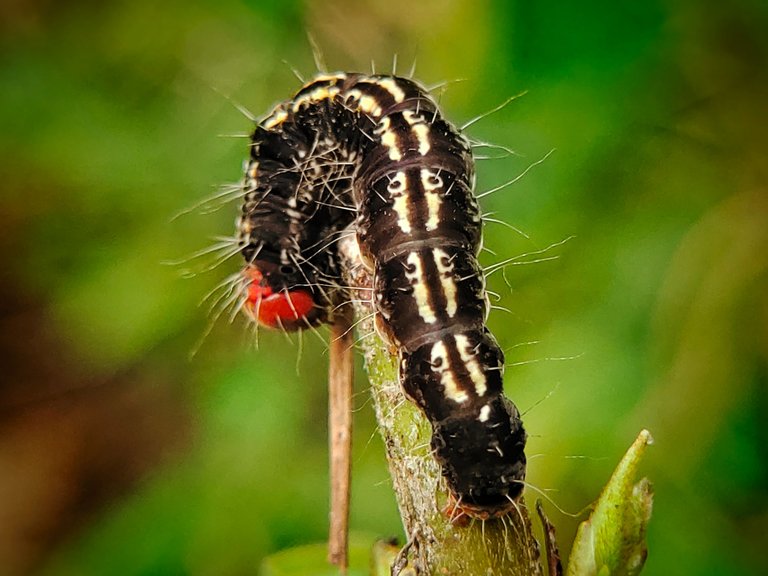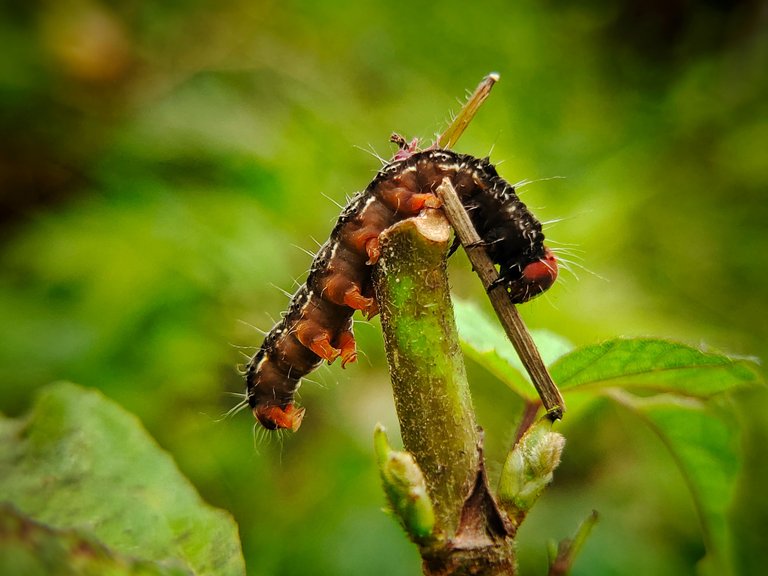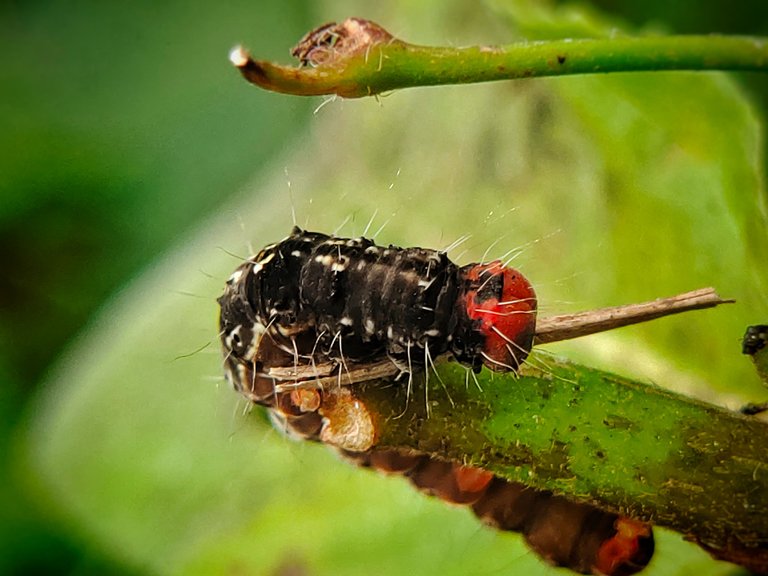 ---
| Camera | Smartphone |
| --- | --- |
| Location | Forest Aceh, Indonesia |
| Category | Macrophotography |
| Editing | Snapseed |
| Photographer | @ridor5301 |