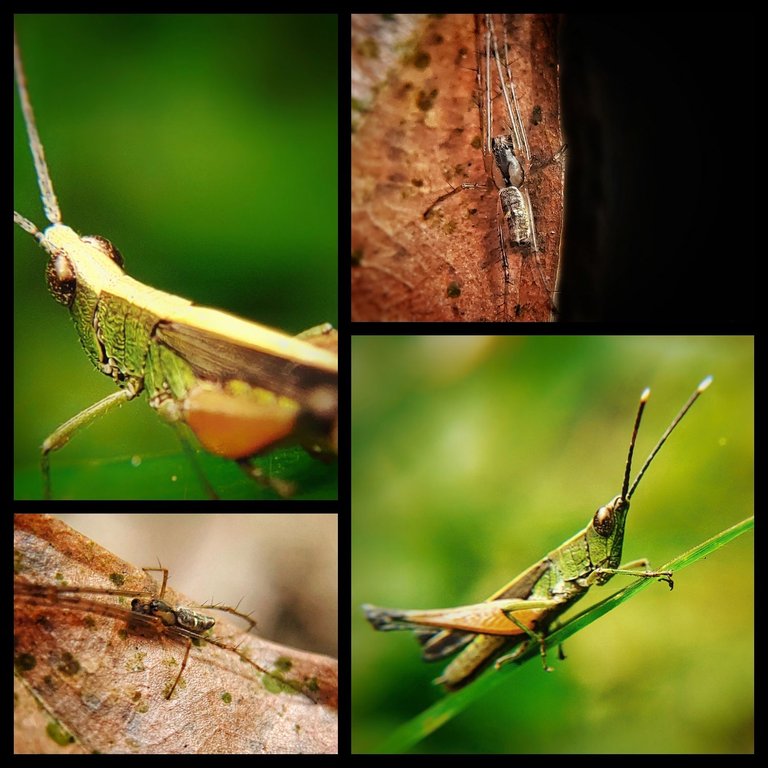 ---
Hey friends who love macro objects, how are you all and I hope you have a great day and hope you are in good shape wherever you are.
Two days ago I went back around the small forest area which is not far from where I live, only a few kilometers from the village where we live, and before I left for the small forest I didn't forget to bring my smartphone camera and macro lens to be able to photograph small objects.
And when I got there I immediately explored this small forest and accidentally I found two very beautiful and unique species of small animals in different places but in this small forest area, these two species are Chrysochraon dispar grasshoppers and Tetragnatha montana type spiders as it came out on Google Lens when I was looking for the names and types of these two small animal species.
And you can see below some portraits of these two species of grasshoppers and spiders that I hunted in a small forest two days ago and I hope you like them.
Chrysochraon dispar is a species belonging to the family Acrididae subfamily Gomphocerinae. It is found across the Palearctic east to Siberia.....Wikipedia
Chrysochraon dispar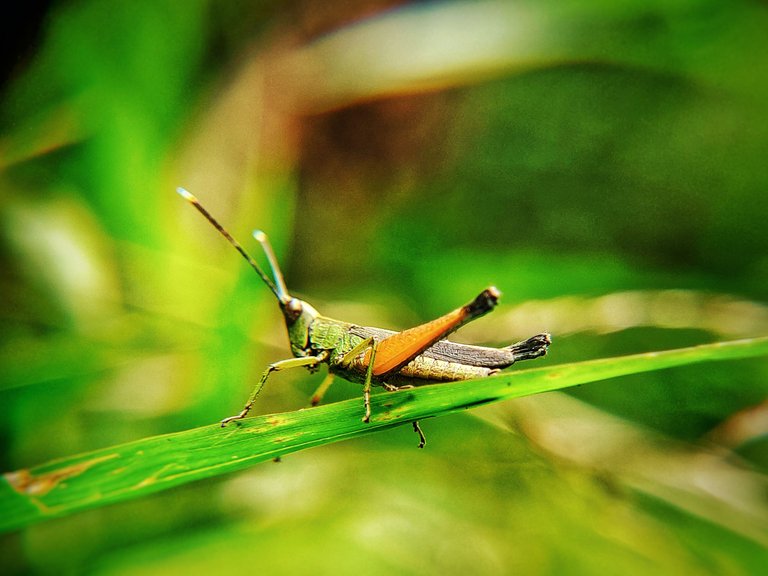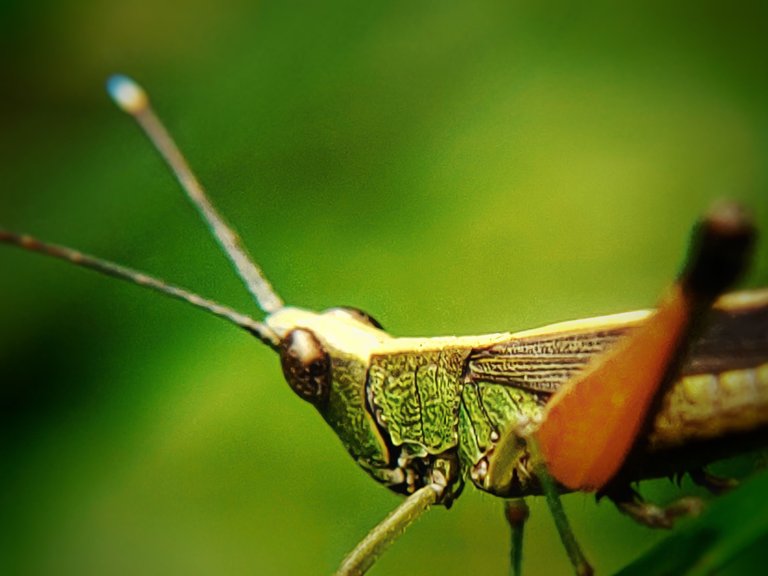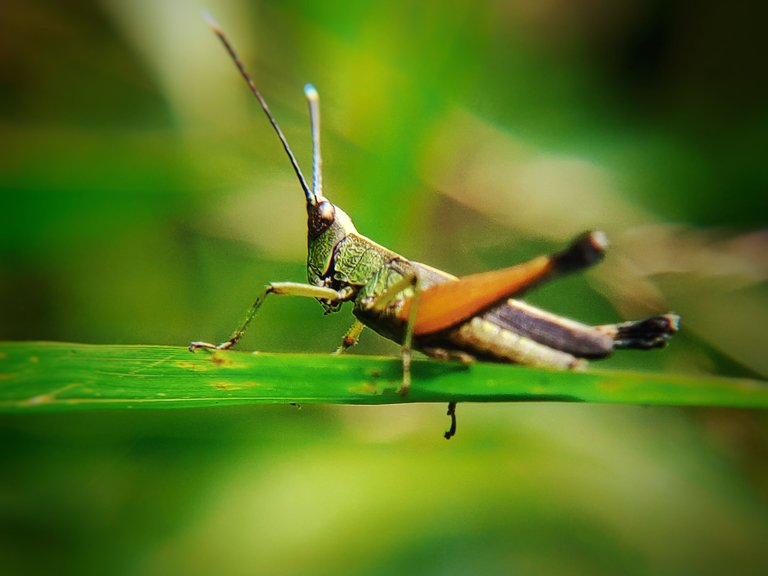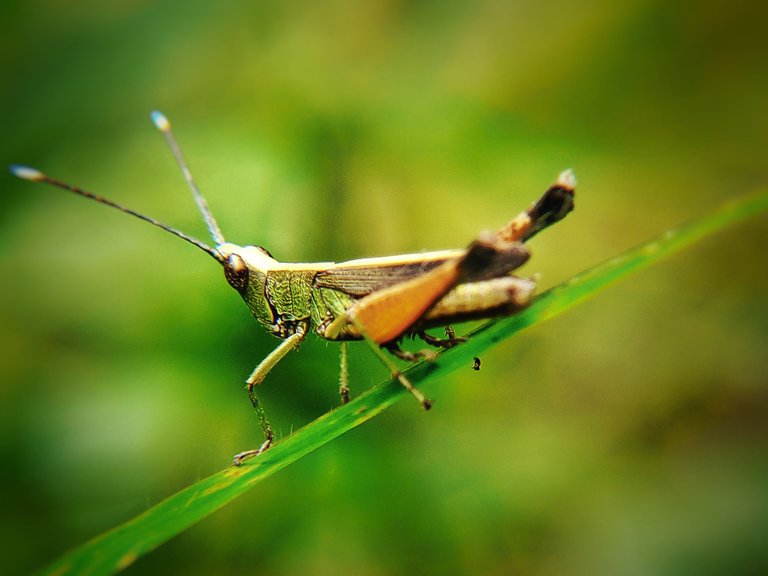 ---
---
Tetragnatha montana, commonly known as the silver stretch spider,[2] is a species of long-jawed orb weaver from the family Tetragnathidae that has a Palearctic distribution.....Wikipedia
Tetragnatha montana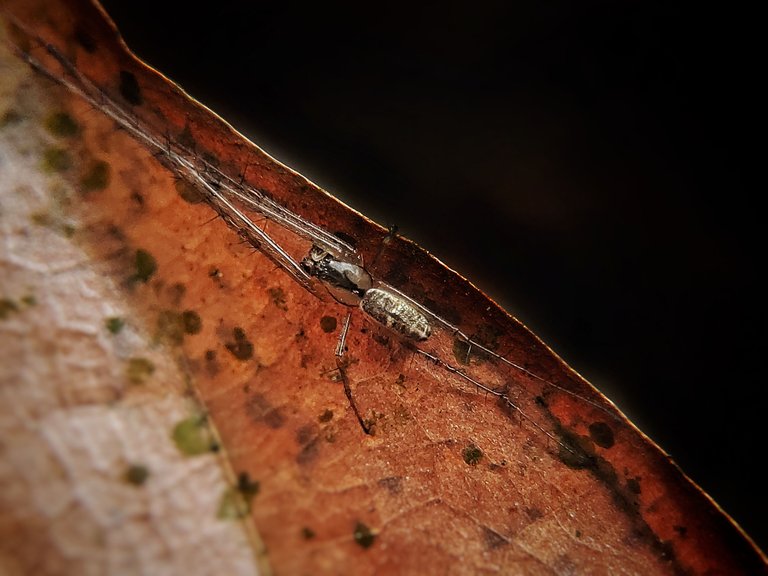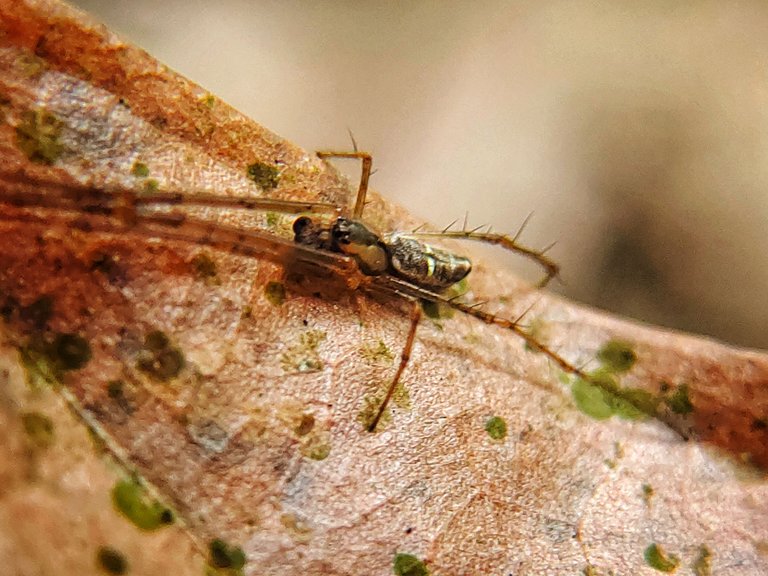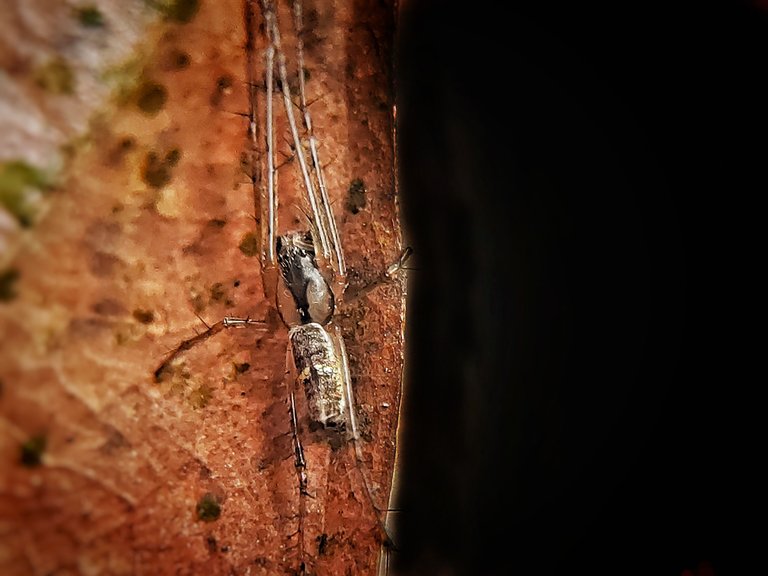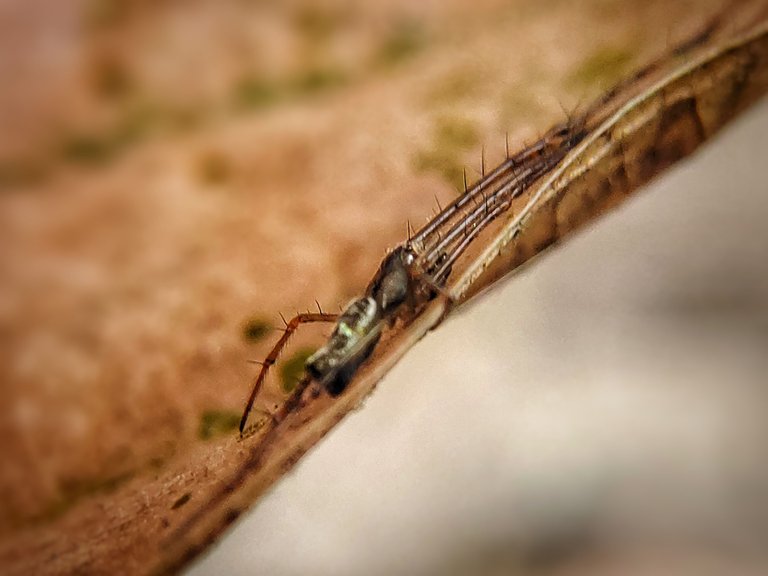 ---
| Camera | Smartphone |
| --- | --- |
| Location | Forest Aceh, Indonesia |
| Category | Macrophotography |
| Editing | Snapseed |
| Photographer | @ridor5301 |