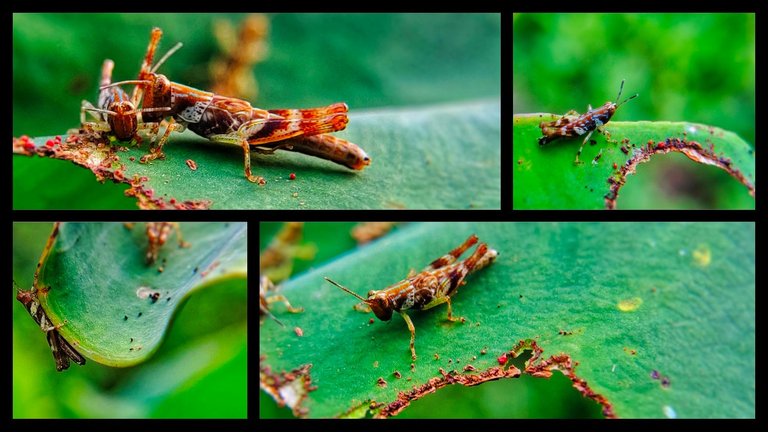 ---
Hi friends who love macrophotography how are you all and I hope you guys are fine tonight and have a good rest and have a nice day.
It's been three days that I haven't been hunting for macro objects because I have activities out there and on this occasion I have started again to explore the forests of Aceh and go around this small forest area to hunt for macro objects because I really like taking pictures of macro objects.
And at that time I was looking for a small insect object for me to take a picture of and I accidentally saw one of the grasshoppers who was gathering with his family, and at that moment I immediately approached him to take several angles of pictures of the grasshoppers which looked very beautiful and truly stunning.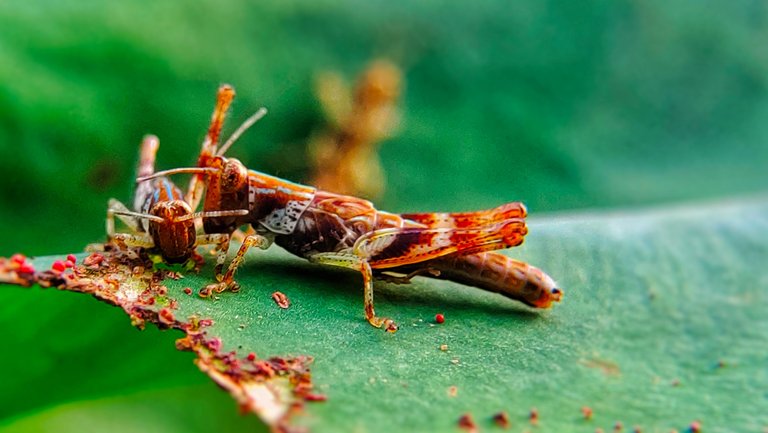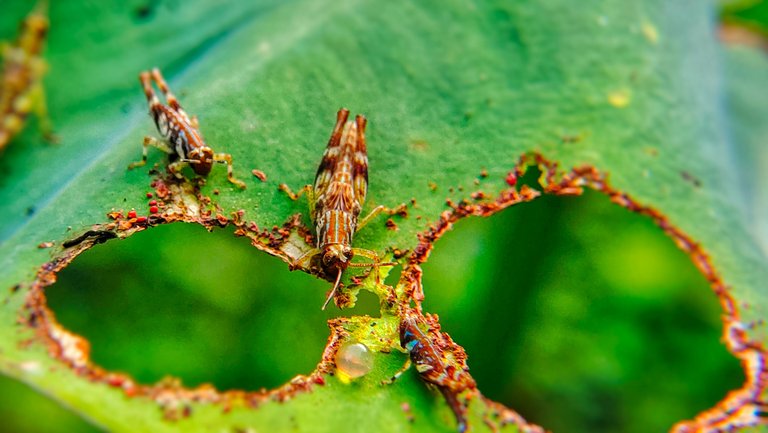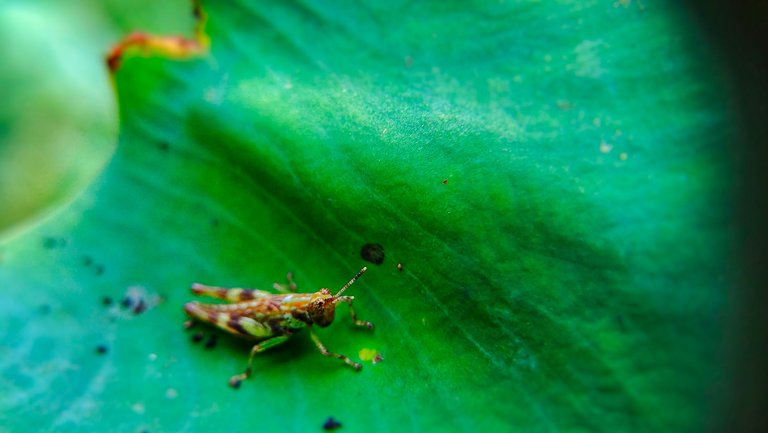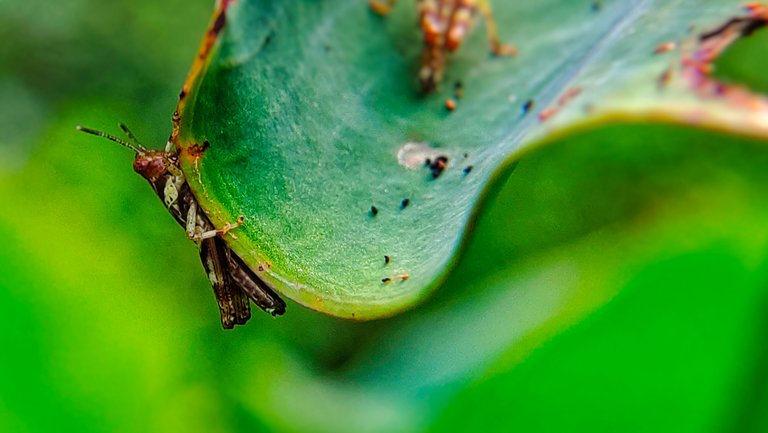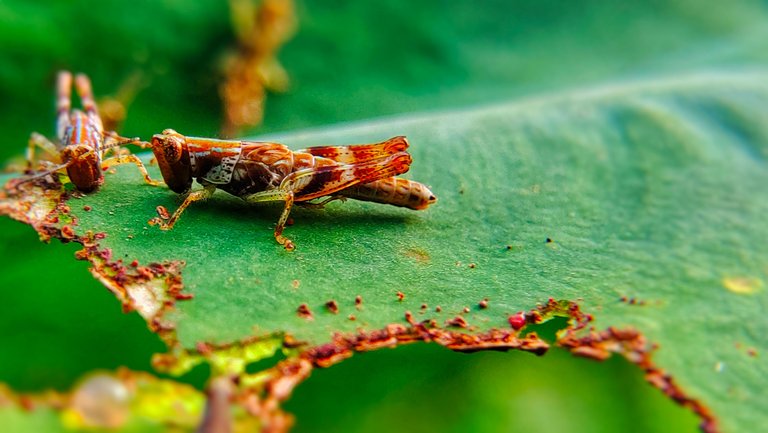 ---
And at that time I immediately found out about the name and type of this grasshopper and it turned out that this grasshopper is known by another name, namely Melanoplinae, as the name and type of this grasshopper came out on Google Lens, and this insect species also has a small shape and has several shapes the color that looks very unique and beautiful unlike other grasshoppers does not have a color character like this grasshopper.
Melanoplinae is a subfamily of rice locusts in the family Acrididae.....Wikipedia
And you can see some portraits from some of the pictures that I took this afternoon and I hope you like some of the portraits of the Melanoplinae type grasshoppers.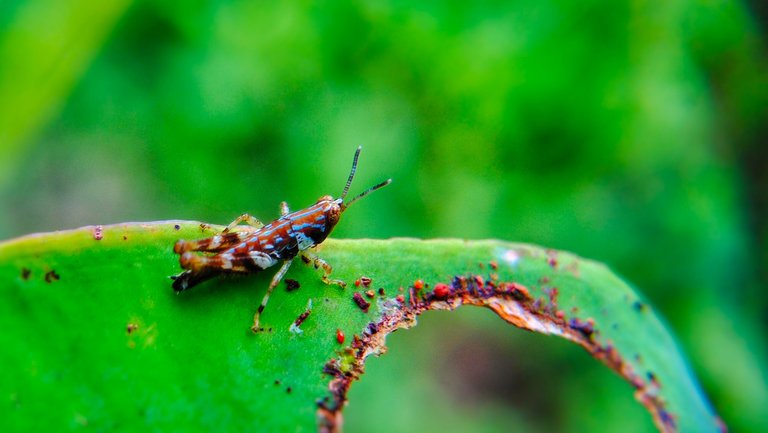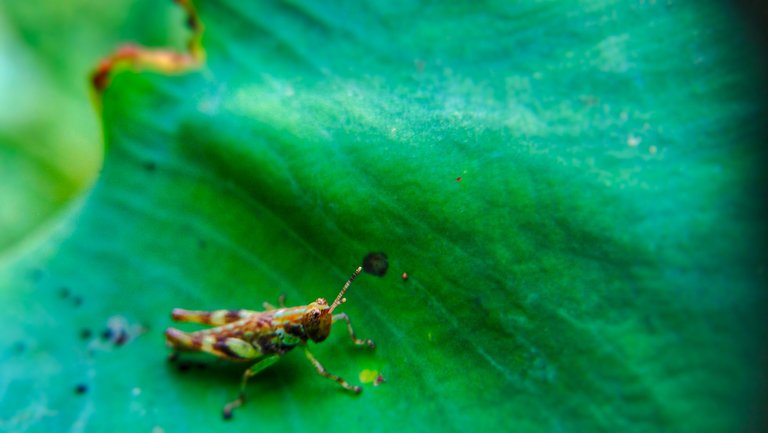 ---
| Camera | Smartphone |
| --- | --- |
| Location | Forest Aceh, Indonesia |
| Category | Macrophotography |
| Editing | Snapseed |
| Photographer | @ridor5301 |