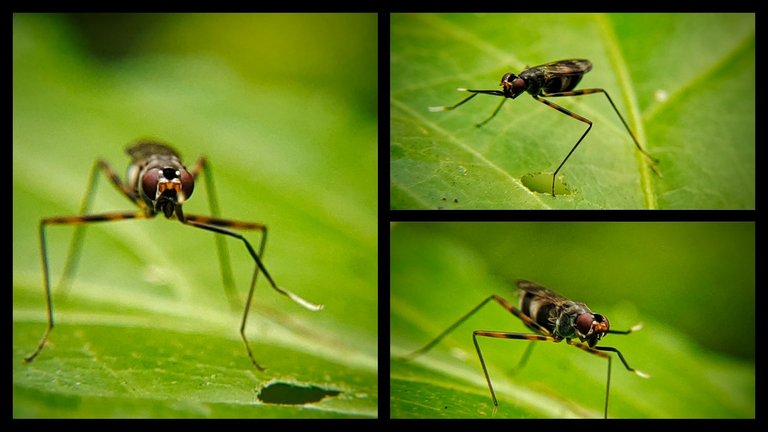 ---
Hello how are you all I hope you have a nice day, back again with my post tonight, a few days ago I found a very unique beautiful fly standing on one of the wild leaves behind my garden.
And at that time I immediately approached it to take a close look at this beautiful fly and at that time I immediately took my smartphone camera and lens to take several picture angles of this fly, and at that time I managed to capture several portraits of this fly.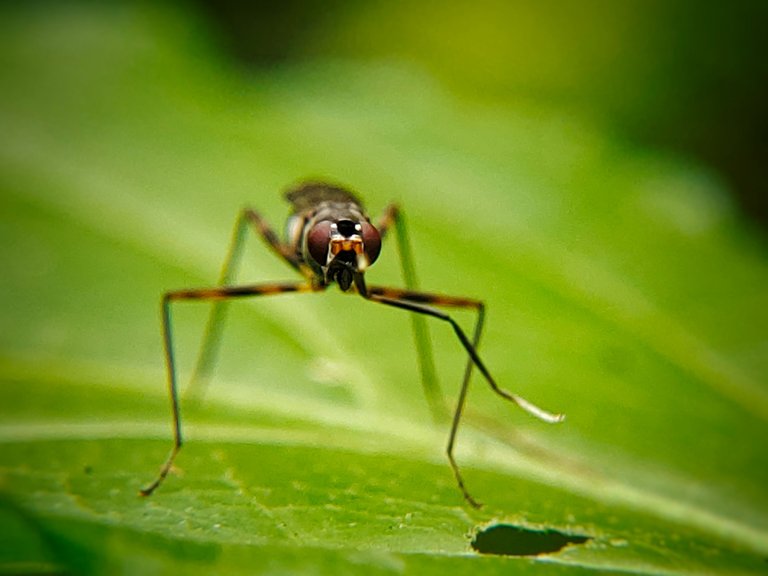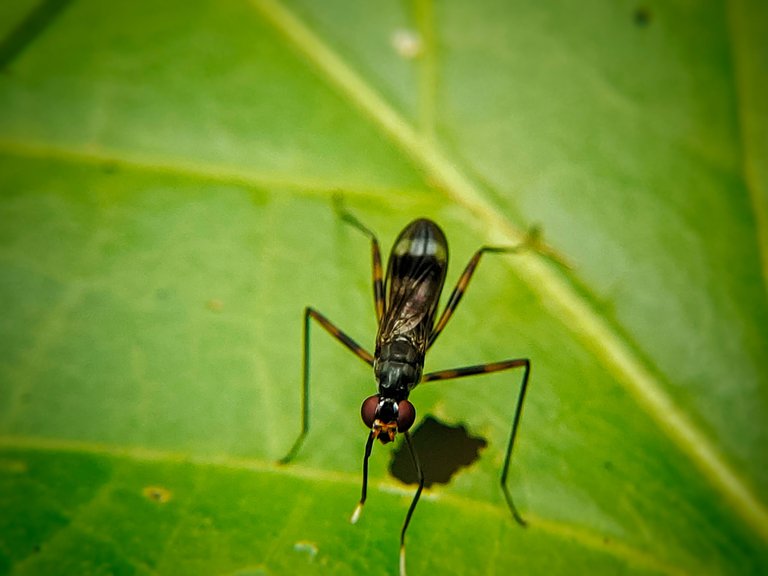 ---
This fly is known by another name, namely Carrot fly which has a rather long body shape than most other flies with a small body posture, and from its black color shape it has its own characteristic shape from other types of insects and looks so beautiful and graceful.
The carrot fly (Chamaepsila rosae) is a pest of gardens and farms, and mainly affects the crop of carrots, but can also attack parsnips, parsley and celery.....Wikipedia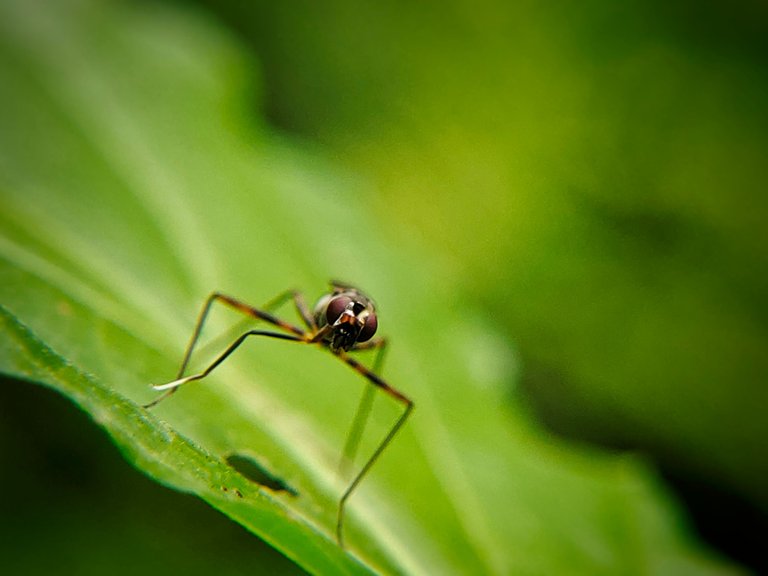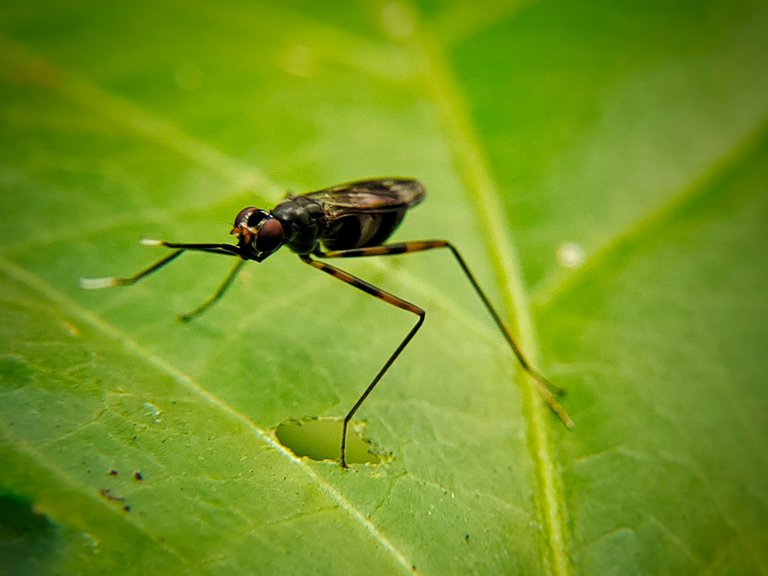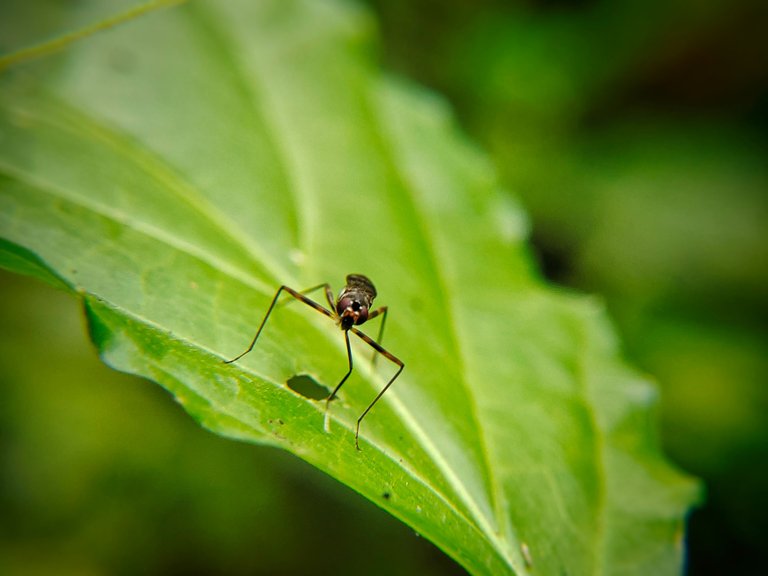 ---
| Camera | Smartphone |
| --- | --- |
| Location | Aceh, Indonesia |
| Category | Macrophotography |
| Editing | Snapseed |
| Photographer | @ridor5301 |