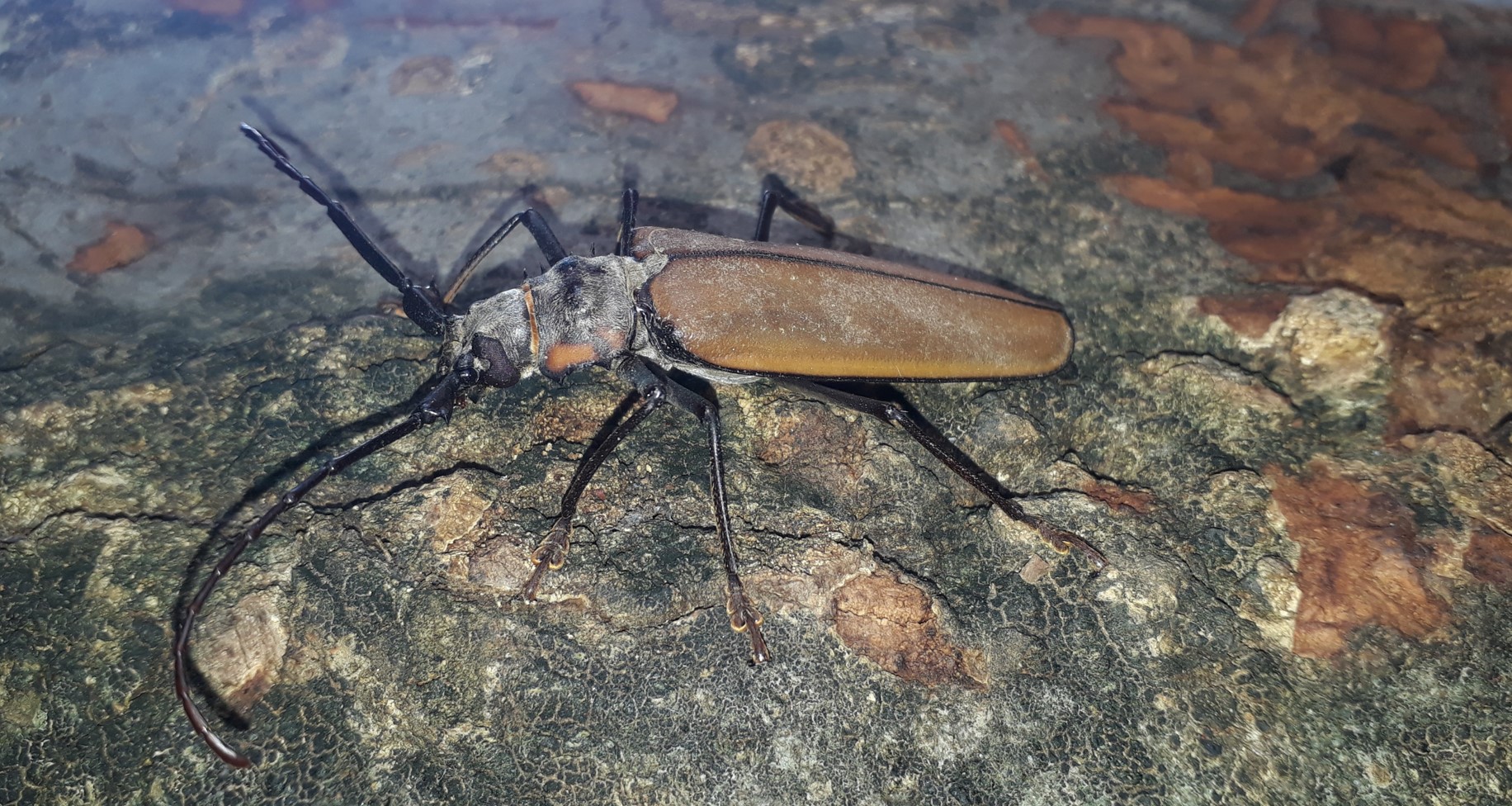 Hola amigos, les quiero mostrar las fotos de un escarabajo que encontré en mi jardín, al verlo me asuste, pues era muy grande, y su textura fuerte, en su cabeza se podían ver unas espinas afiladas, unas antenas súper largas, pensé en un momento que era de juguete pues su apariencia es como de plástico, hasta que lo vi moverse lentamente.
Hello friends, I want to show you the pictures of a beetle that I found in my garden, when I saw it I was scared, because it was very big, and its strong texture, in its head you could see some sharp thorns, some super long antennas, I thought in a moment that it was a toy because its appearance is like plastic, until I saw it move slowly.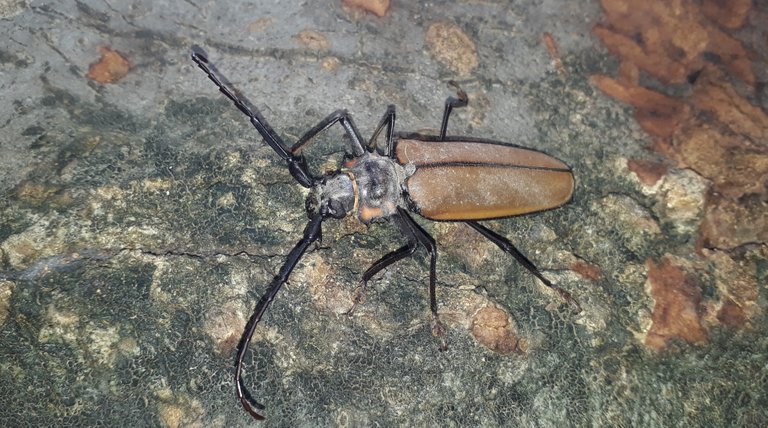 Siempre me a gustando observar esa camuflaje en la naturaleza, cuando lo vi estaba en la parte marrón del tronco casi era imperceptible.
I always liked to observe that camouflage in nature, when I saw it was in the brown part of the trunk it was almost imperceptible.
.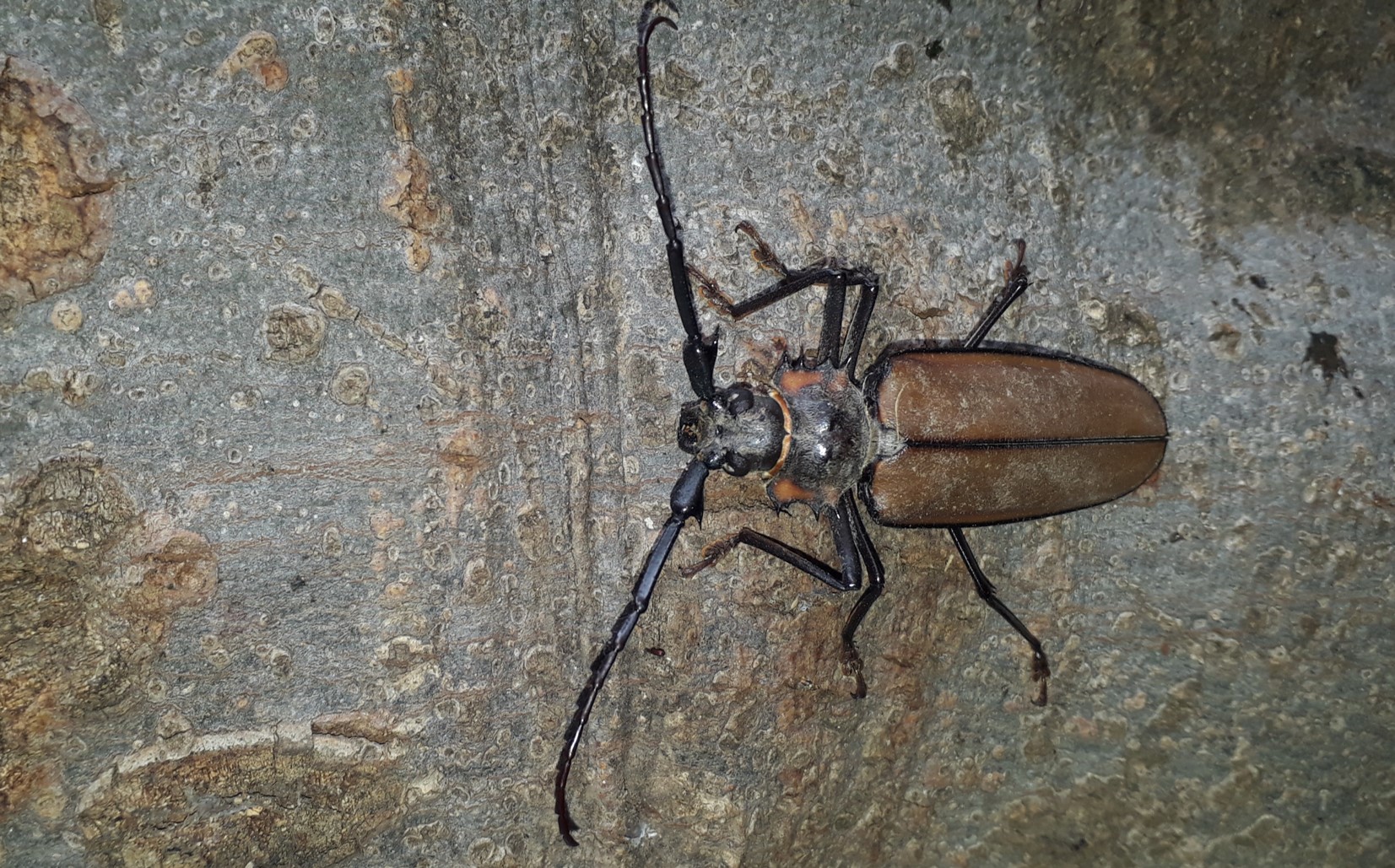 Al llamar a mi padre para que lo observara, pues nunca había visto un escarabajo tan grande, lo primero que intento hacer fue matarlo, obvio no lo permití. Estaba allí tranquilo, aunque por lo grande inspiraba miedo, pero no creo que representara una amenaza para nuestra integridad.
When I called my father to observe him, since I had never seen such a big beetle, the first thing I tried to do was to kill it, obviously I did not allow it. I was there quietly, even though it inspired fear because of its size, but I don't think it represented a threat to our integrity.
.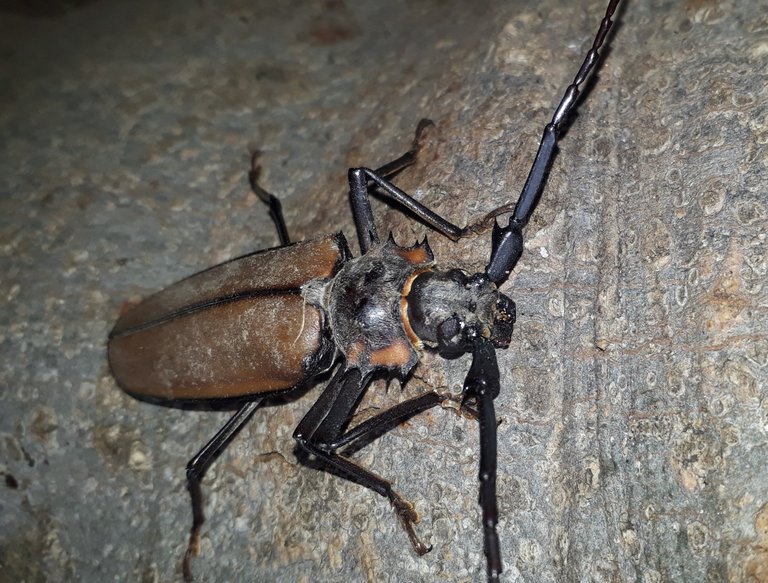 Se dejo tomar muchas fotos, parecía no incomodarse con la presencia de todos.
He allowed himself to take many pictures, he seemed not to be bothered by the presence of everyone.
.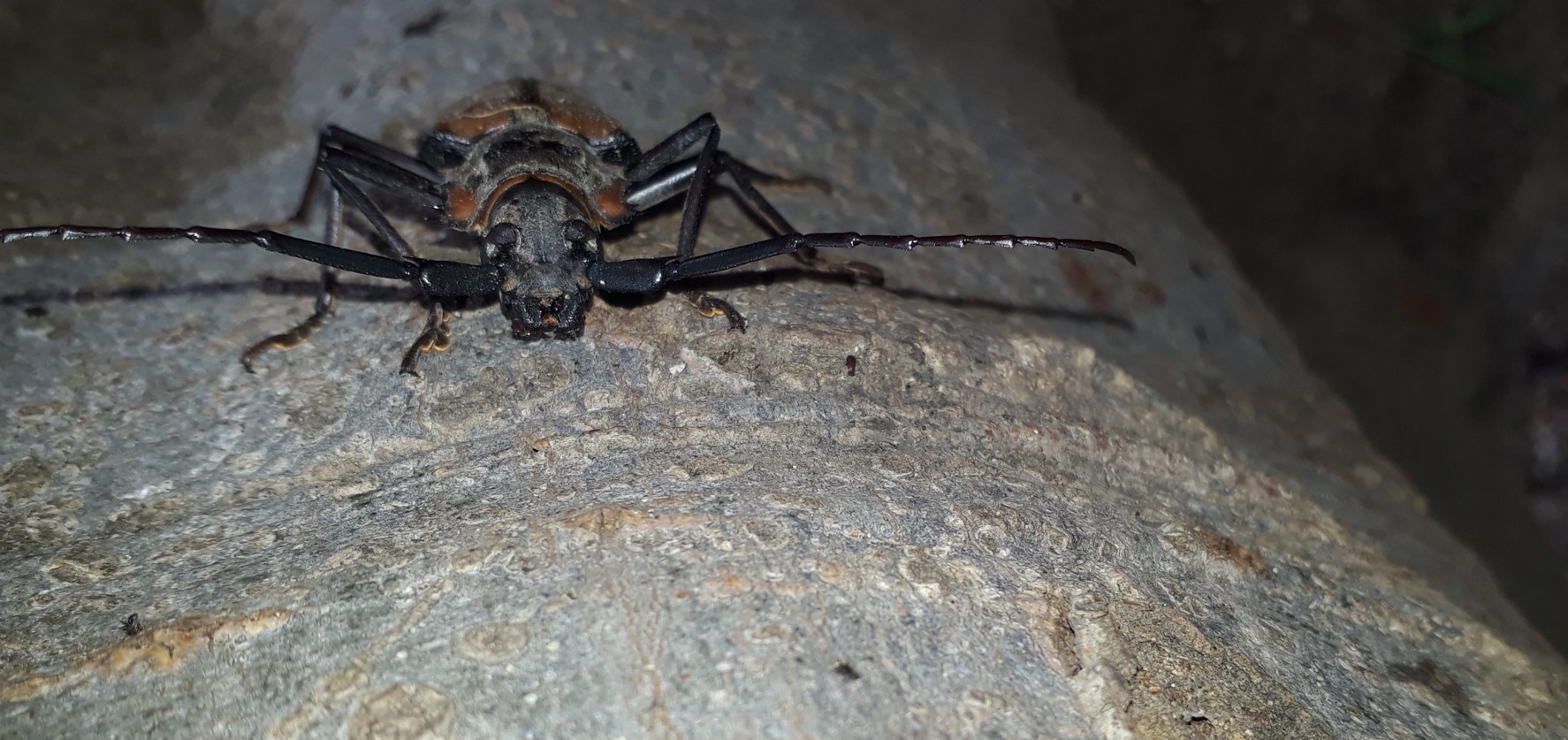 Investigue un poco para saber su nombre, lo que encontré en la red es un Enoplocerus Armillatus, se encuentran en Panama, Colombia, Venezuela, Ecuador, Peru, Guyana, Brazil, Bolivia y Paraguay. Según la fuente consultada las hembras pueden llegar a medir de 70-80 mm y en los machos 110-120 mm, es un insecto frugívoro es decir se alimenta de frutas, por lo cual los lugareños lo describen como una plaga porque se come sus cultivos. Y pues lo que describí en un principio como parte de su cabeza, no lo es, las espinas están es su tórax. Hasta una nueva oportunidad.
I did some research to find out its name, what I found on the net is an Enoplocerus Armillatus, they are found in Panama, Colombia, Venezuela, Ecuador, Peru, Guyana, Brazil, Bolivia and Paraguay. According to the source consulted, the females can measure up to 70-80 mm and in the males 110-120 mm, it is a frugivorous insect, that is to say, it feeds on fruits, which is why the locals describe it as a pest because it eats their crops. And what I described at the beginning as part of its head, is not, the thorns are in its thorax. Until a new opportunity.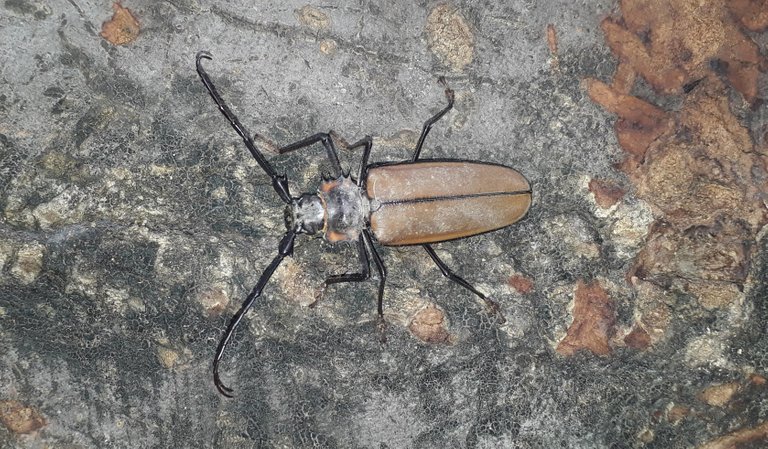 Fuente // Source
Enoplocerus




Photos taken and edited by @mjmarquez4151