Hello Hive friends, how are you? I hope you all in a healthy state 🤗
On this occasion I will share a photo of an insect, this insect is called a jumping spider, I took this photo a few days ago, but I just posted it now, I've been playing with it for a very long time, I had a chance to take a picture of it when it was on a leaf, on my pants, and also on the floor, and this time I only present this photo of the spider when it is on my fingers and nail.
Okay buddy, here are some photos of jumping spiders that I will show you all, this photo I took with a smartphone, I have included the details below.
Hope you like it. 😉👍
---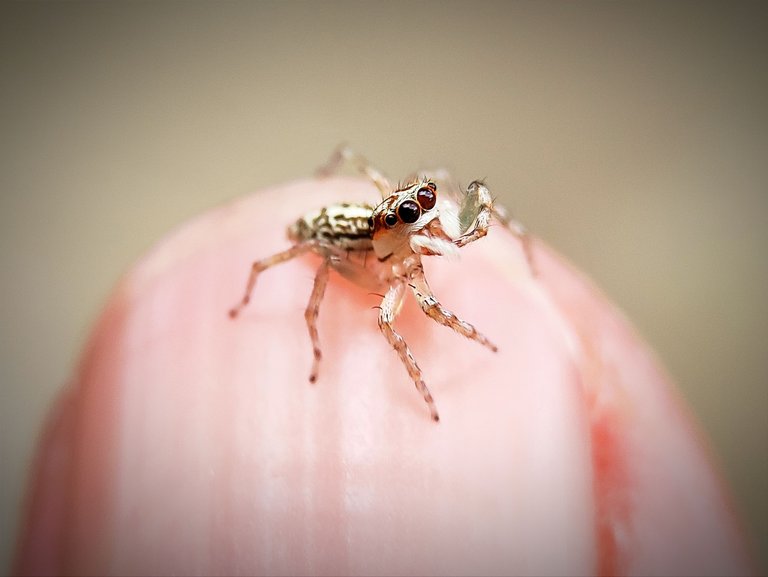 ---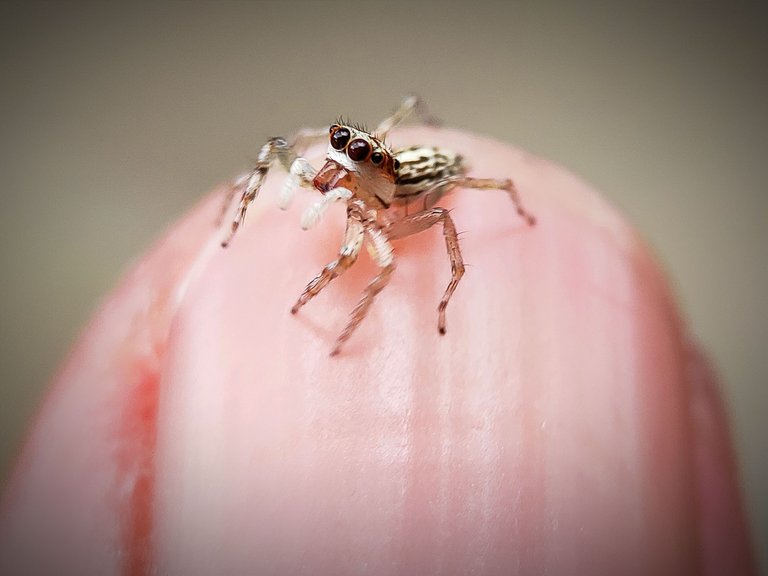 ---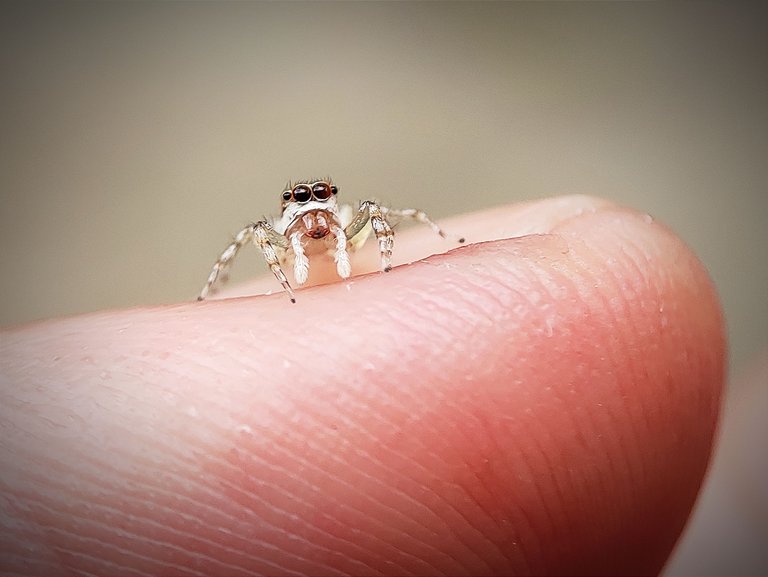 ---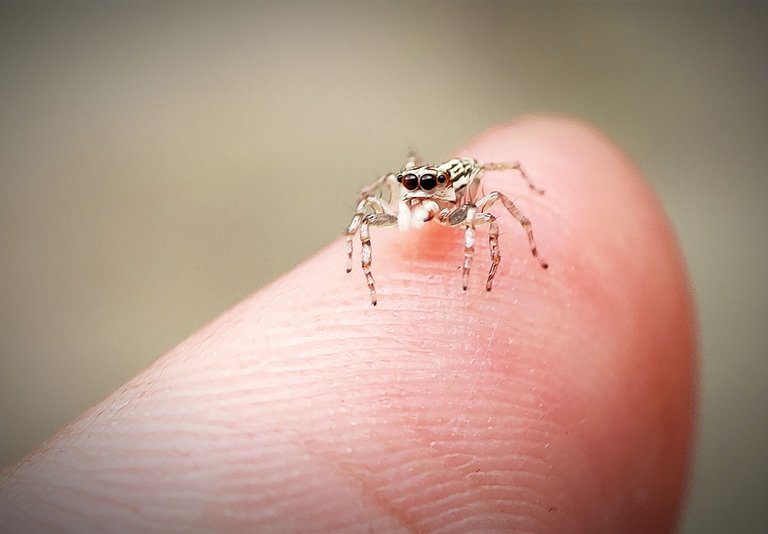 ---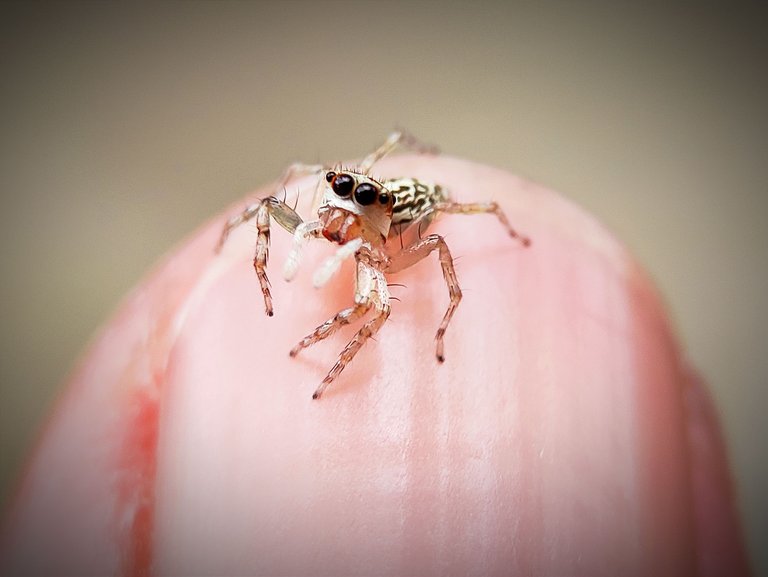 ---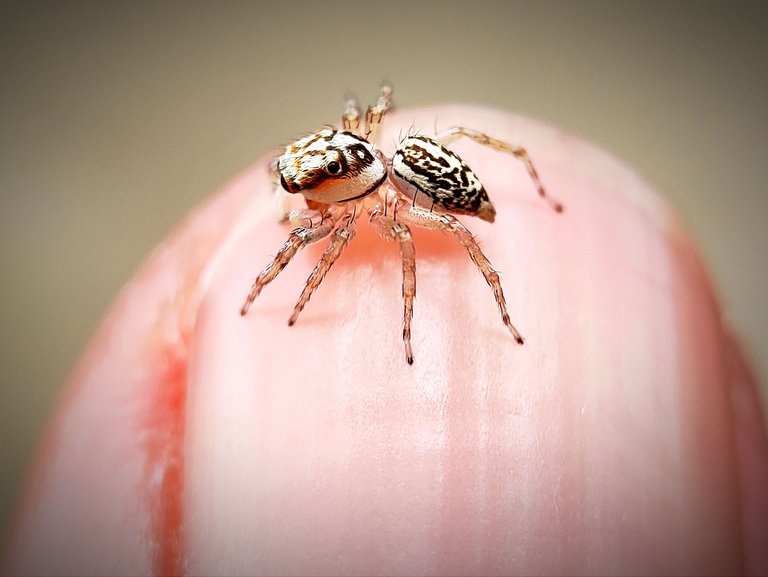 ---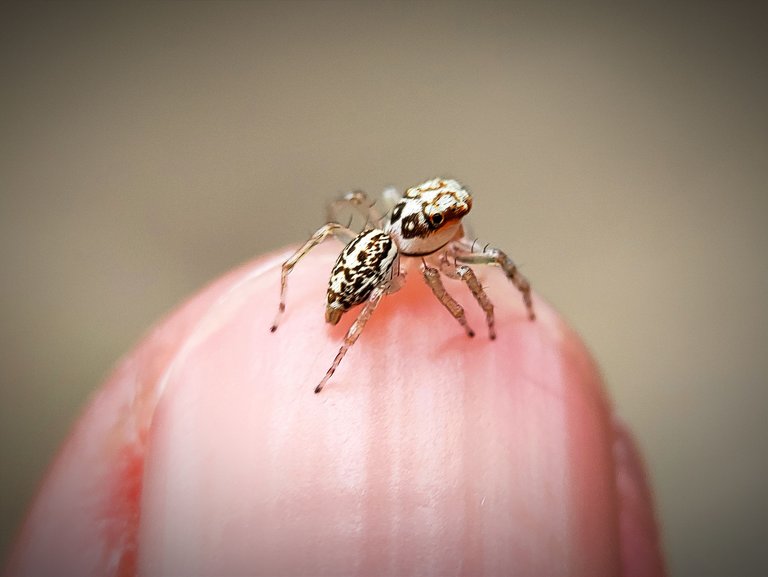 INFORMATION
| Camera | Poco X3 NFC |
| --- | --- |
| Lens | External Macro Lensbong (Sony 25mm) |
| Location | Indonesia - Aceh |
| Class | Insecta |
| Photography | Jumping Spider |
| Photographer | @mirz |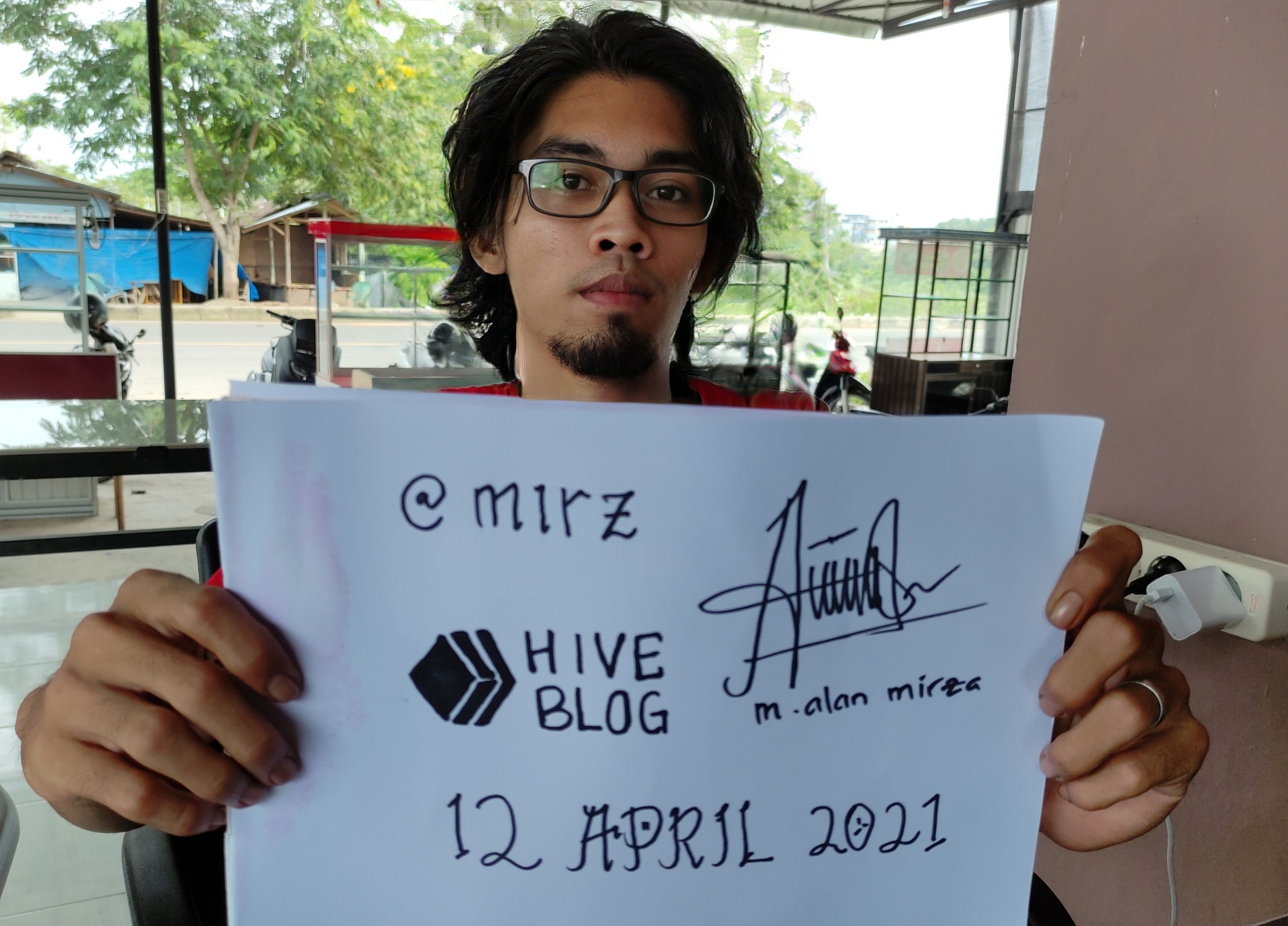 M. Alan Mirza (@Mirz)
My name is M. Alan Mirza, I am currently 28 years old, I come from Asia, to be precise in Indonesia - Sumatra Island. I work as an emergency room administrator, namely in the Medical Record section at Cut Meutia Hospital. My hobbies are uncertain, my hobbies follow my mood, sometimes I like reading, sometimes I like writing, sometimes I like photographing small insects and other small object, sometimes I also like to play games for a long time.😁


See you on my next post

Greetings from me @mirz