Hi all hive blog friends wherever you are, how are you? hopefully all in good health, meet me again @mirz 👉 Introductory
On this occasion I will share a macro photography object of an animal belonging to the insect class, when I searched for its name through google lens ; I found out that this insect's name was bees, and I thought it was the same image as what I wanted to find. This is a photo that I took yesterday in my friend's garden, not far from where I live, which is on the edge of the forest around Aceh - Indonesia, and if you want to know more about the insects that I share or for more information about these bees you can read them here. 👉Wikipedia
Okay friends, below are some photos of sweat bees that I took using a smartphone camera and the help of a macro lens, hope you like it.
---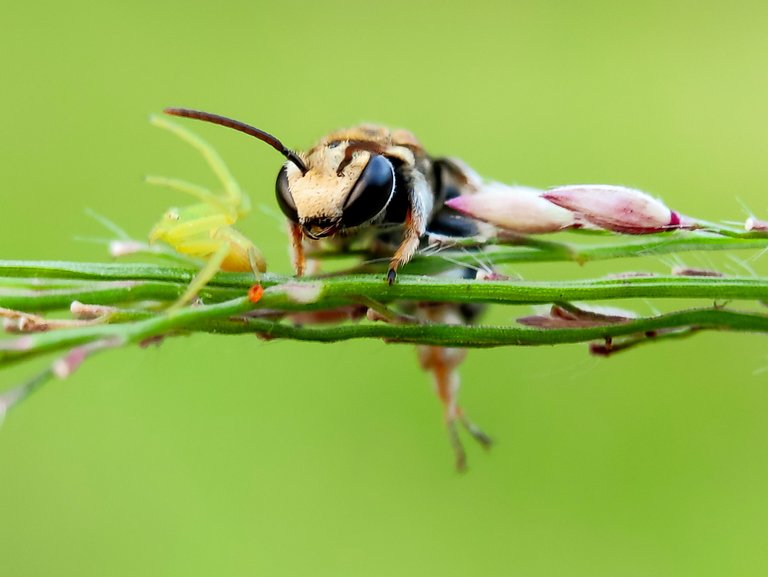 ---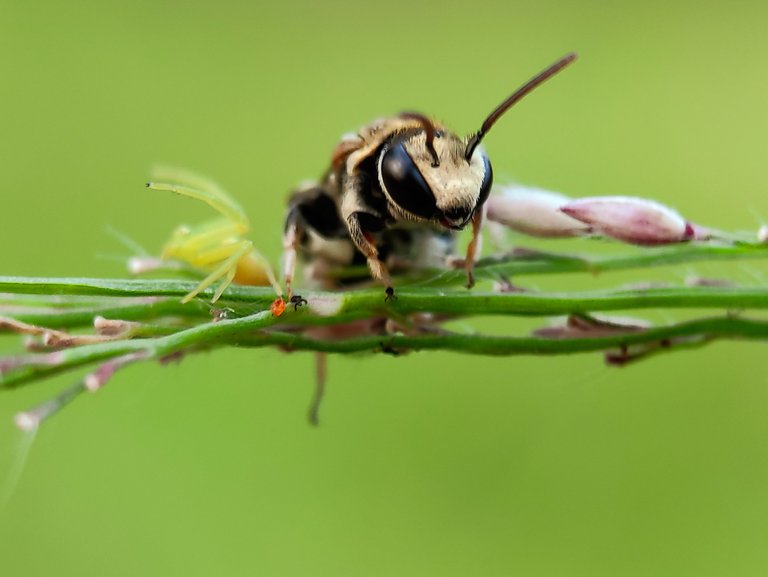 ---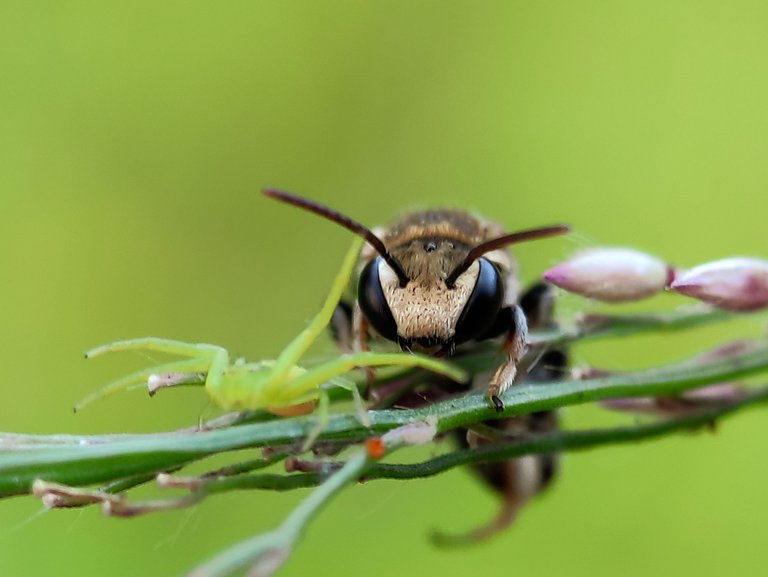 Look at the three pictures above, do you see a spider there 😁👏
---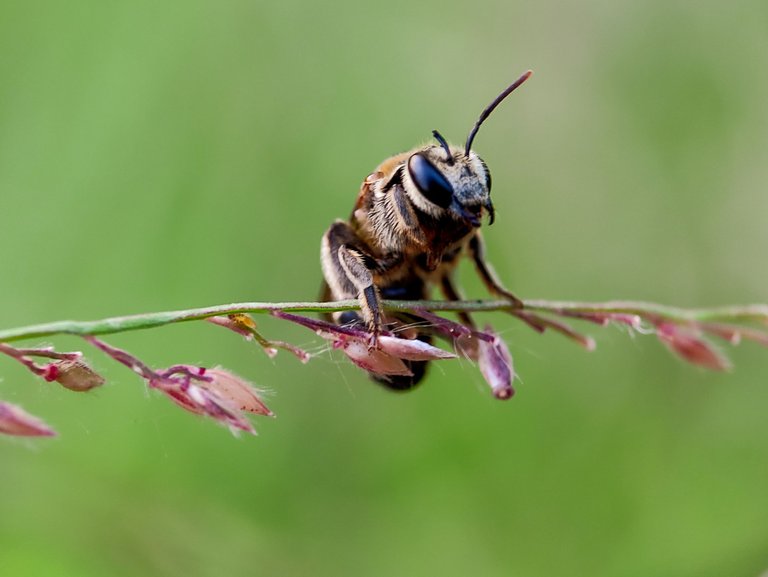 ---
Some of the photos that I share are when the bee is standing on the grass, the wind is one of my obstacles when taking this photo, because it is insect are small and it stands on the swaying grass,
---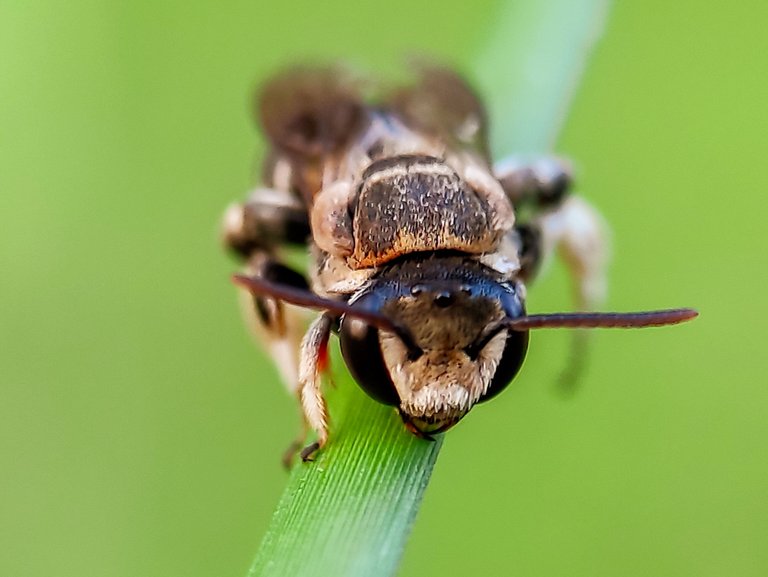 ---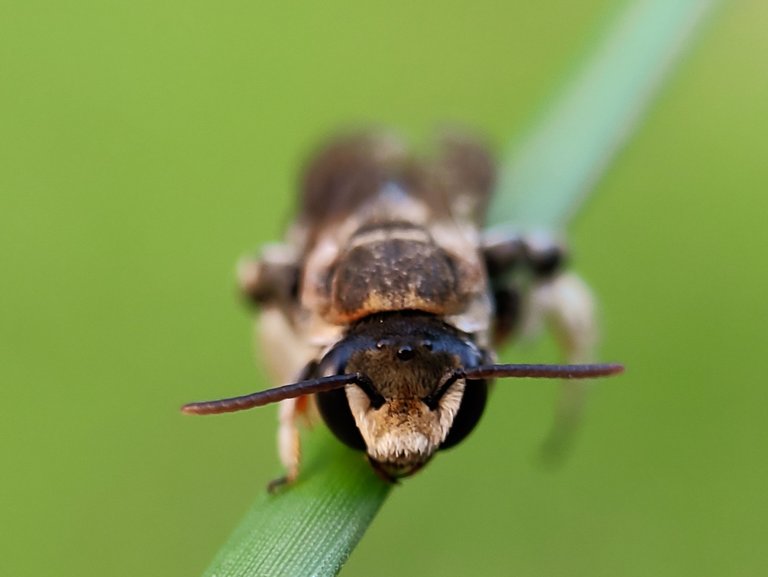 ---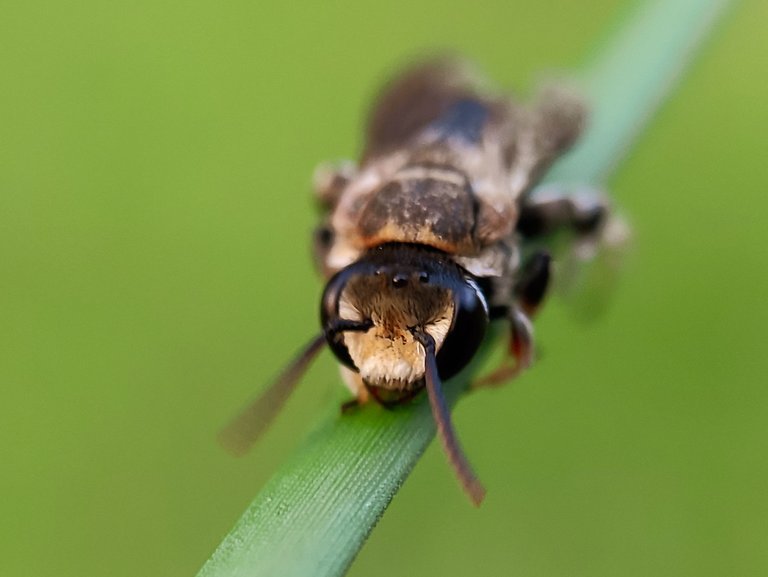 ---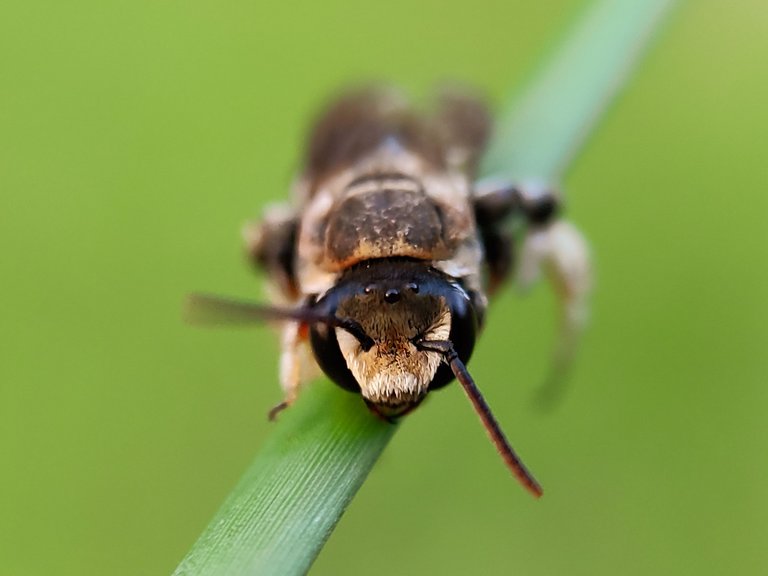 ---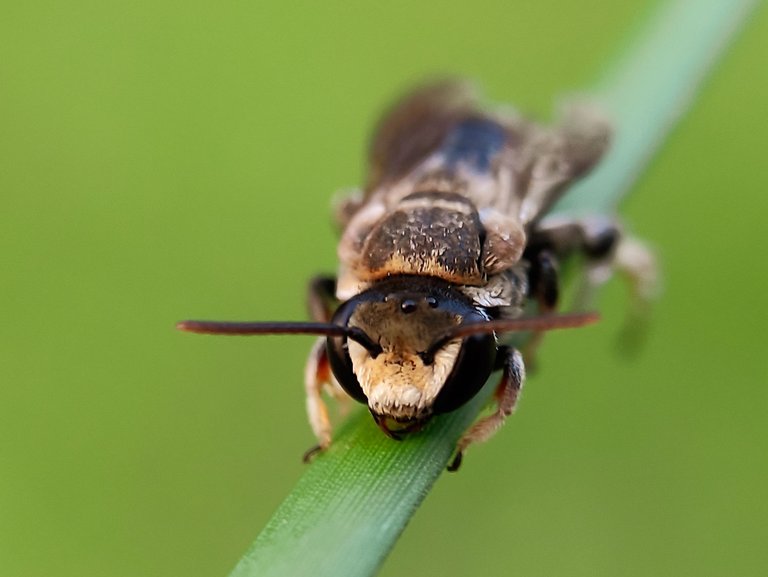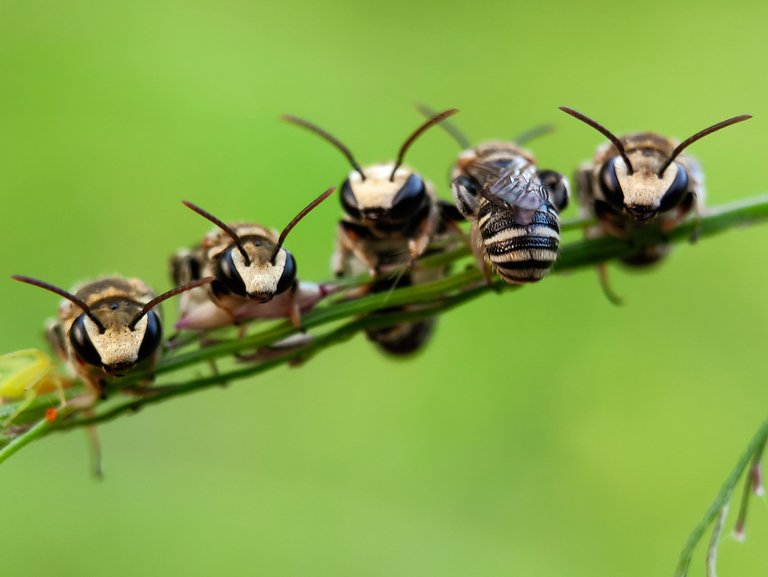 ---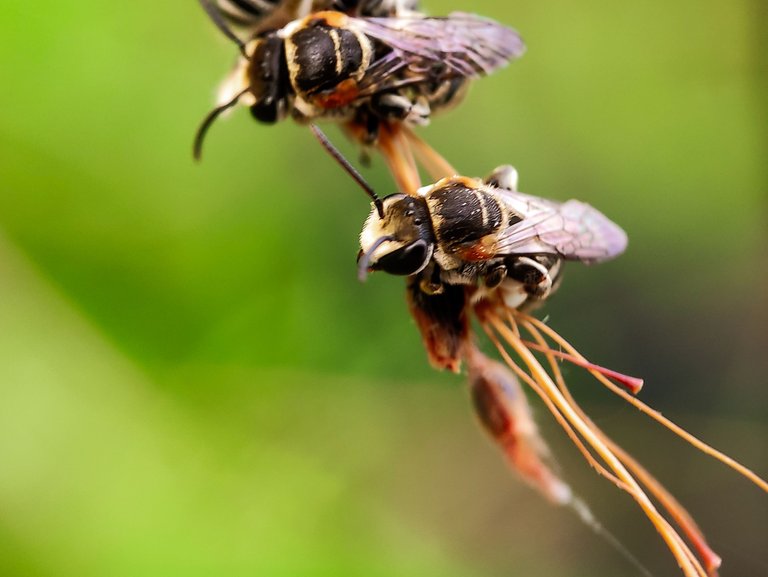 ---
...., and below is a photo of a bee that I took on its back.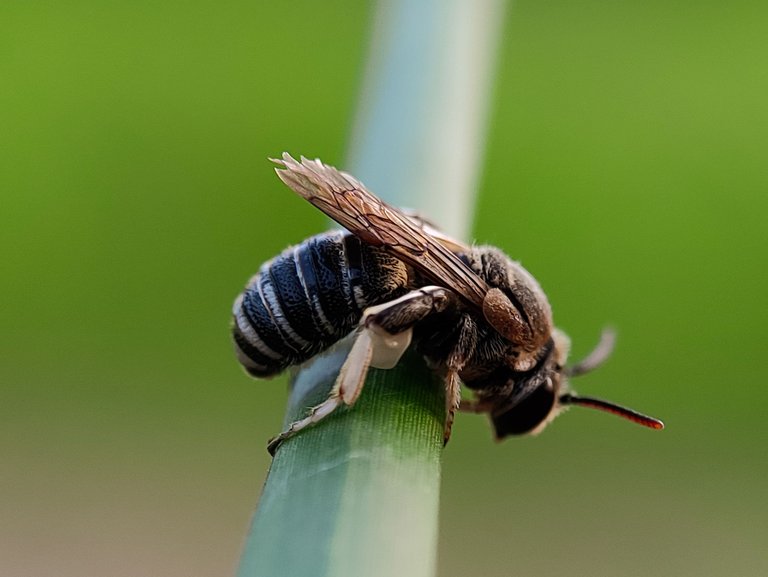 ---
---
Okay buddy, that's my post today about insects called bees, sorry if there are words that are difficult to understand, because here I am still using the help of google translator, my best regards, and see you in my next post.

INFORMATION
| Camera | Poco X3 NFC |
| --- | --- |
| Lens | Sony 25mm & Q-Lens 35mm |
| Photography | Sweat Bees |
| Process | Mobile Lightroom |
| Location | Indonesia - Aceh |
| Photographer | @mirz |
---


M. Alan Mirza (@Mirz)
My name is M. Alan Mirza, I am currently 28 years old, I come from Asia, to be precise in Indonesia - Sumatra Island. I work as an emergency room administrator, namely in the Medical Record section at Cut Meutia Hospital. My hobbies are uncertain, my hobbies follow my mood, sometimes I like reading, sometimes I like writing, sometimes I like photographing small insects and other small object, sometimes I also like to play games for a long time.😁