---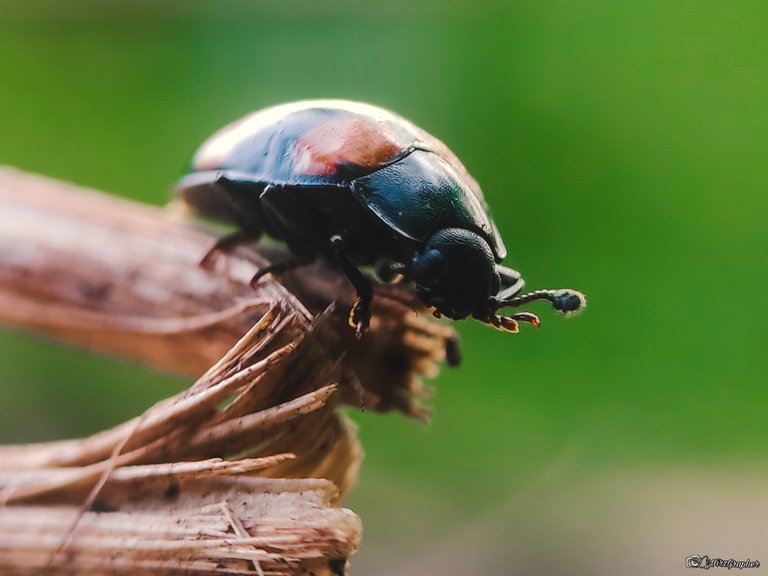 ---
Hello buddy, how are you? hope you are in good health. On this occasion, I will share a photo of an animal belonging to the insect class, the insect that I will share in this post is a beetle that belongs to the Coccinellidae family, or in my local language it is called the Koksi beetle.
Halo sobat, apa kabar ? semoga kalian dalam keadaan sehat. Pada kesempatan kali ini, saya akan membagikan sebuah foto hewan yang tergolong kedalam kelas serangga, serangga yang akan saya bagikan pada postingan kali ini ialah kumbang yang termasuk kedalam keluarga Coccinellidae, atau dalam bahasa daerah saya itu disebut dengan kumbang Koksi.
---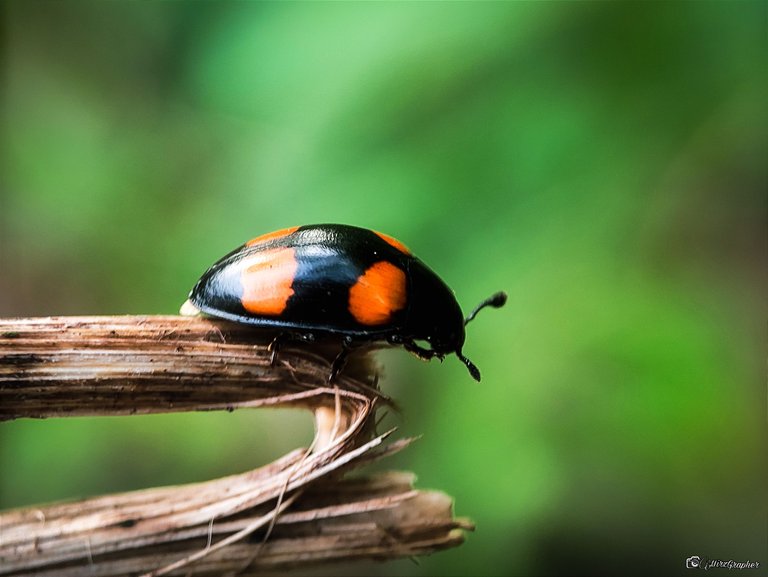 ---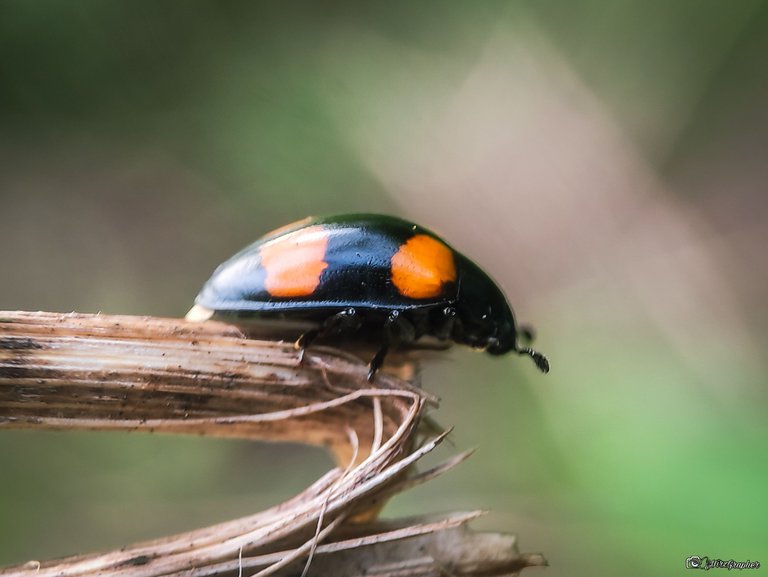 ---
To mark this beetle is very easy, you can look at the back of this beetle which tends to be colorful, and there are also some species that have unique markings on their backs.
Untuk menandai kumbang ini sangatlah mudah, anda dapat melihat pada punggung kumbang ini yang cenderung berwarna-warni, dan terdapat pula beberapa spesies yang memiliki tanda unik pada punggungnya.
---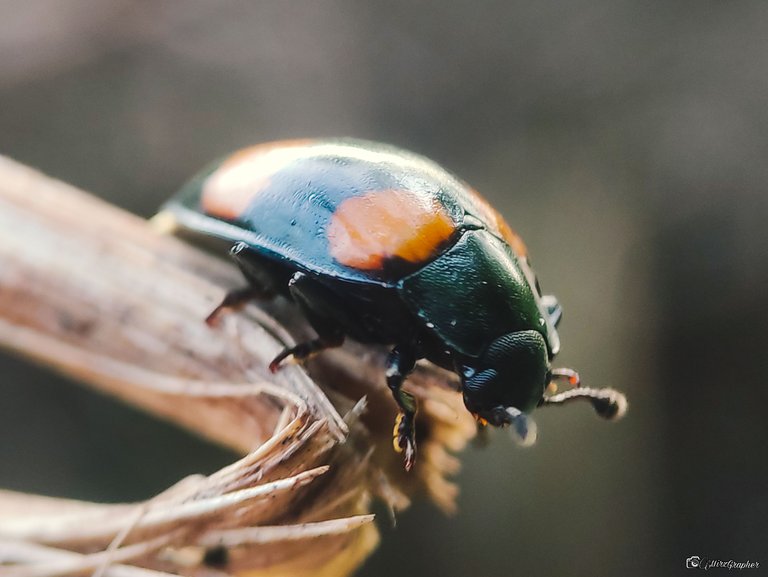 ---
Well usually people often refer to this koksi beetle as a ladybug, because the size and shape is almost the same as a ladybug, but you need to know that actually this beetle is not the same type of insect as a ladybug.
Nah biasanya orang-orang sering menyebut kumbang koksi ini sebagai kepik, karena ukuran dan bentuknya hampir sama dengan kepik, namun perlu sobat ketahui bahwa sebenarnya kumbang ini bukanlah jenis serangga yang sama dengan kepik.
---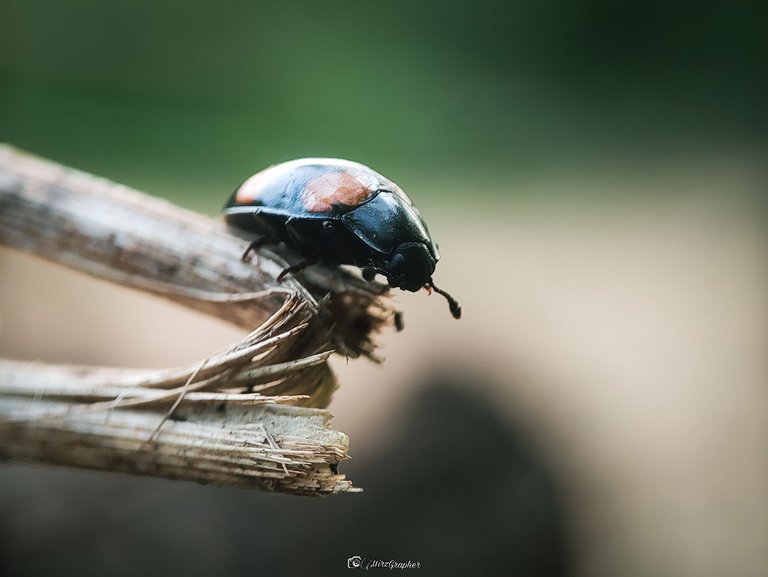 ---
Okay Buddy, here are some photos of the koksi beetle that I took using a smartphone camera and the help of a macro lens. Hope you guys like it
Oke sobat, berikut adalah beberapa foto kumbang koksi yang saya ambil dengan menggunakan kamera smartphone dan bantuan lensa macro. Berharap kalian menyukainya 🤗
---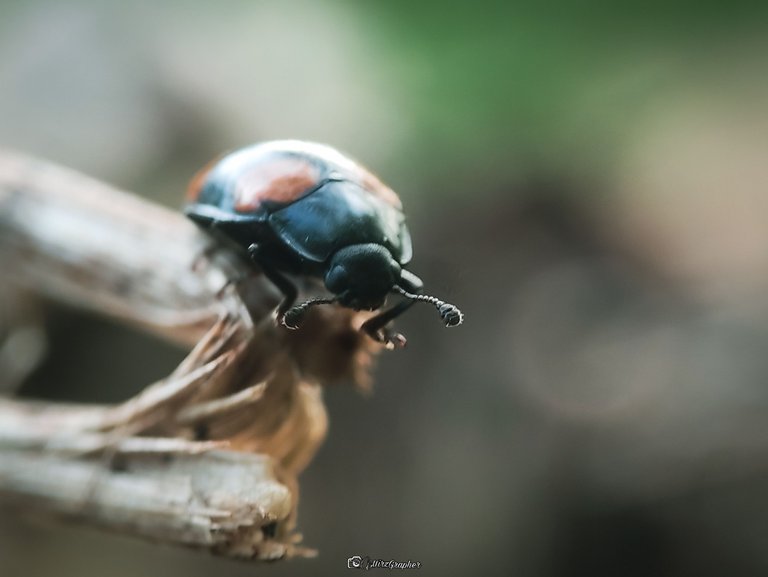 ---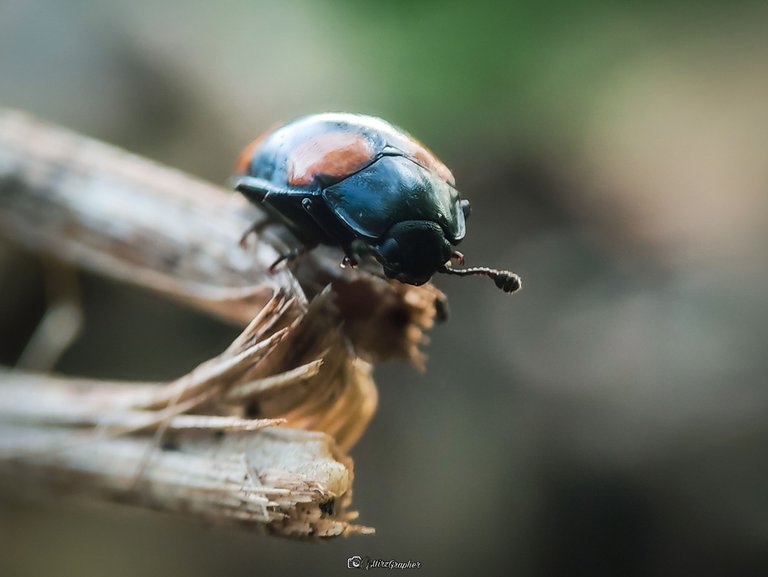 ---

INFORMATION
| Camera | Poco X3 NFC |
| --- | --- |
| Lens | Sony 25 mm |
| Photography | Koksi Beetle |
| Process | Mobile Lightroom |
| Location | Indonesia - Aceh |
| Photographer | @mirz |
---


M. Alan Mirza (@Mirz)
My name is M. Alan Mirza, I am currently 28 years old, I come from Asia, to be precise in Indonesia - Sumatra Island. I work as an emergency room administrator, namely in the Medical Record section at Cut Meutia Hospital. My hobbies are uncertain, my hobbies follow my mood, sometimes I like reading, sometimes I like writing, sometimes I like photographing small insects and other small object, sometimes I also like to play games for a long time.😁