Hello insect lovers, on this occasion allow me to share some photos of insects called "Dysdercus", this is the name I found when I tried to match the photos in my smartphone gallery on Google Lens. After I found the name of this insect, I tried to find some additional information that explained about the insect that I shared in this post on google search, and on wikipedia I found the infomasin that;
Dysdercus is a widespread genus of true bugs in the family Pyrrhocoridae; a number of species attacking cotton bolls may be called "cotton stainers". Read More On Wikipedia
Is it true that this insect dyes cotton? But when I took this photo of the insect, it was not in a cottony tree, it was on a forest pumpkin tree with thorny stems and fruit. By the way, friends, in my area this insect is called Bok-Bok Cong, or some people call him Mr. Pucung, but there are also those who call this insect the father of the goat, I don't understand why he is called that.
I took this photo of insects a few days ago when my friends and I were hunting for macro photos of insects in the forest not far from my house, namely in Aceh - Lhokseumawe. Okay friends, below are some photos of an insect called Dysdercus, and by the way the insects I share this time were taken using a smartphone camera and the help of a macro lens, hope you like it;
---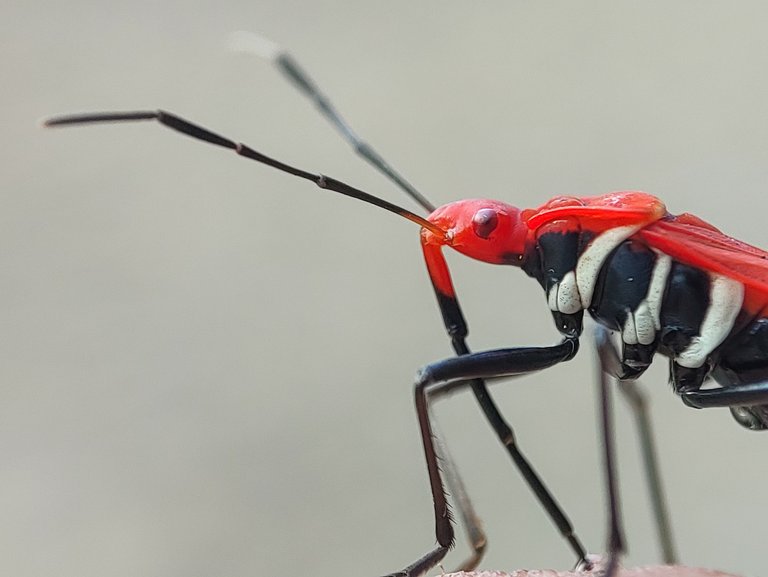 ---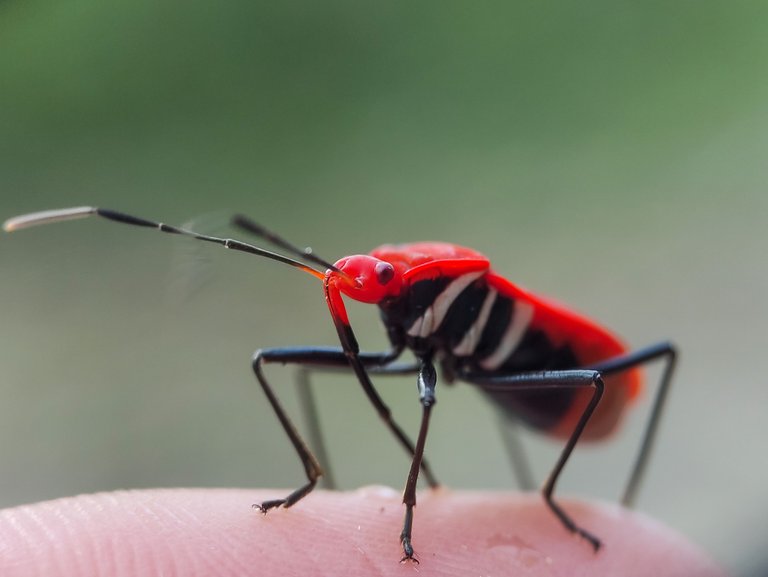 ---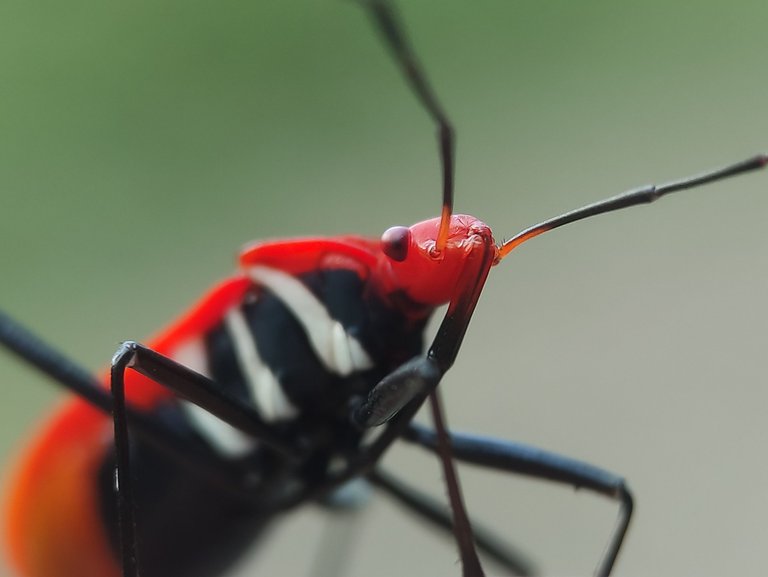 ---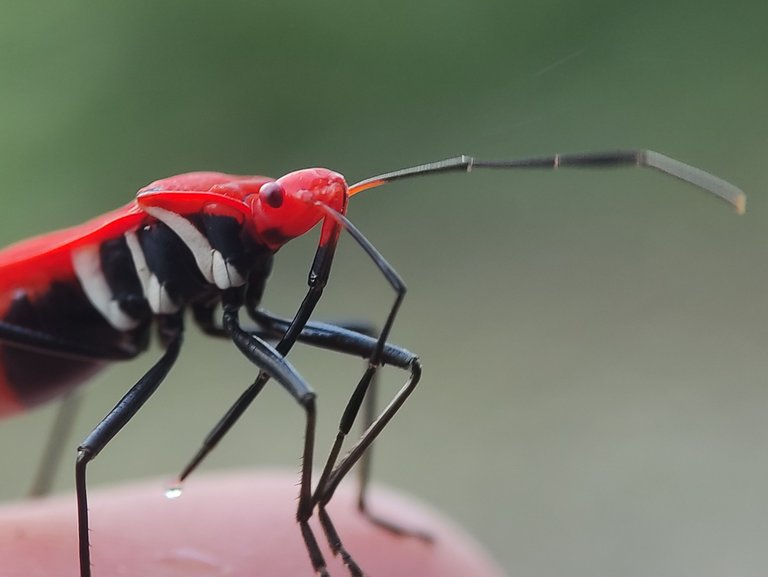 ---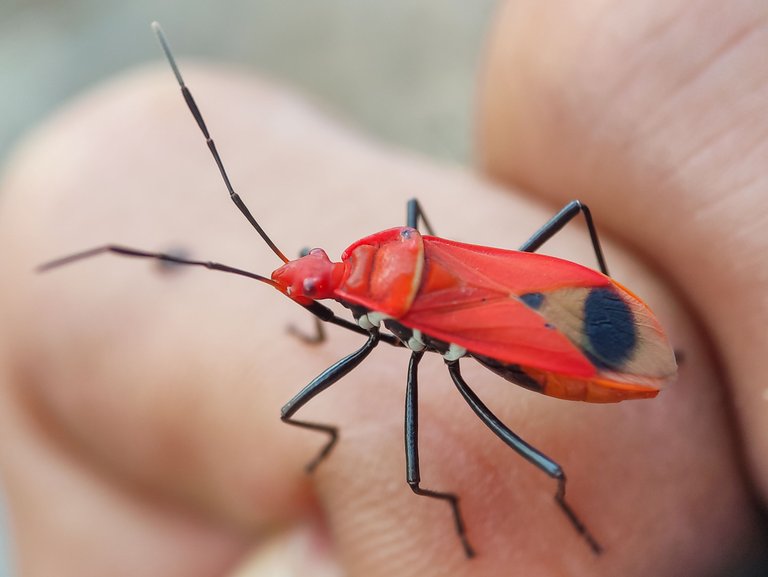 ---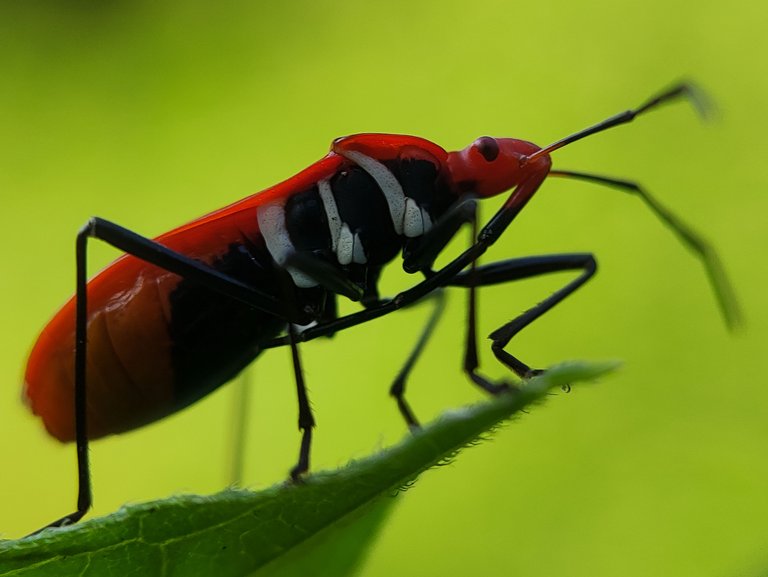 ---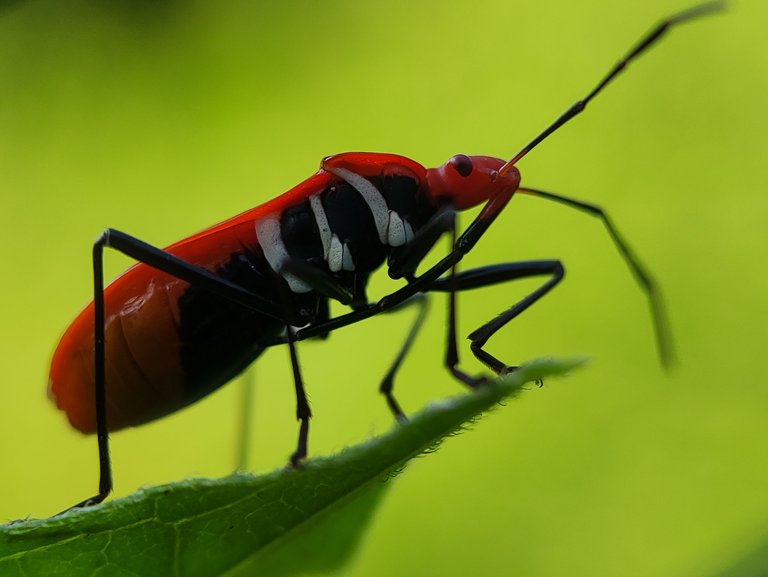 ---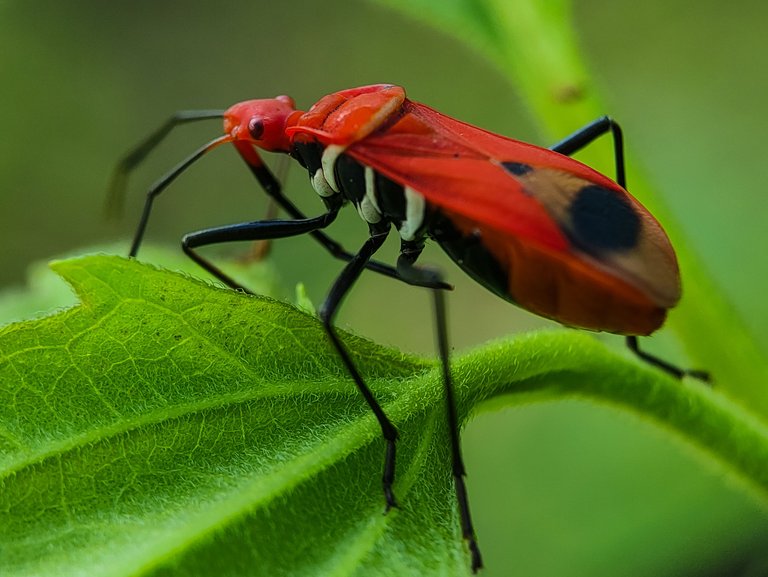 ---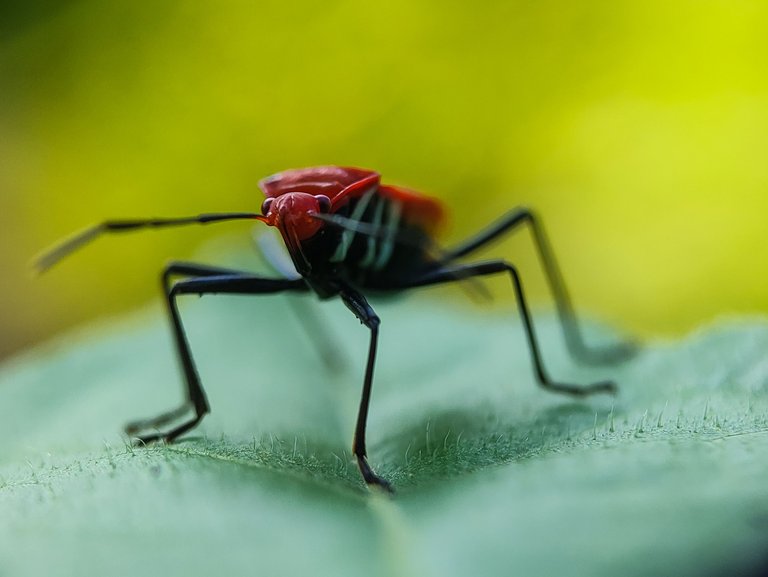 ---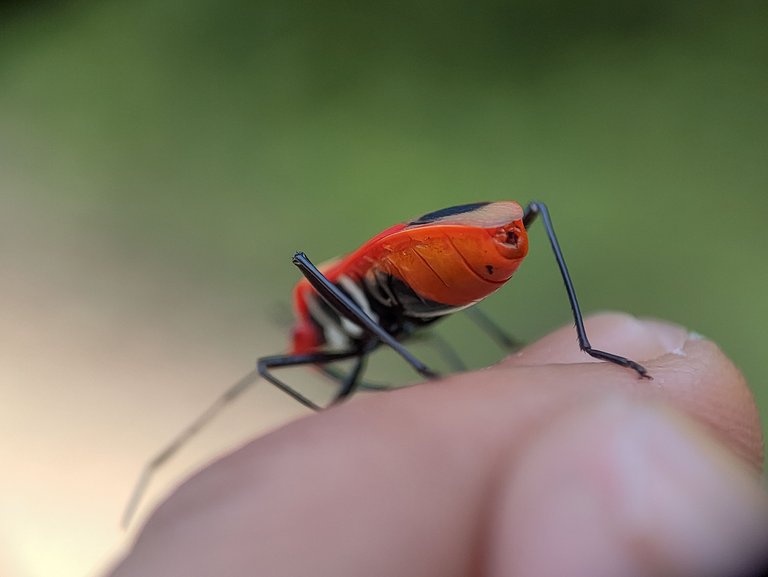 ---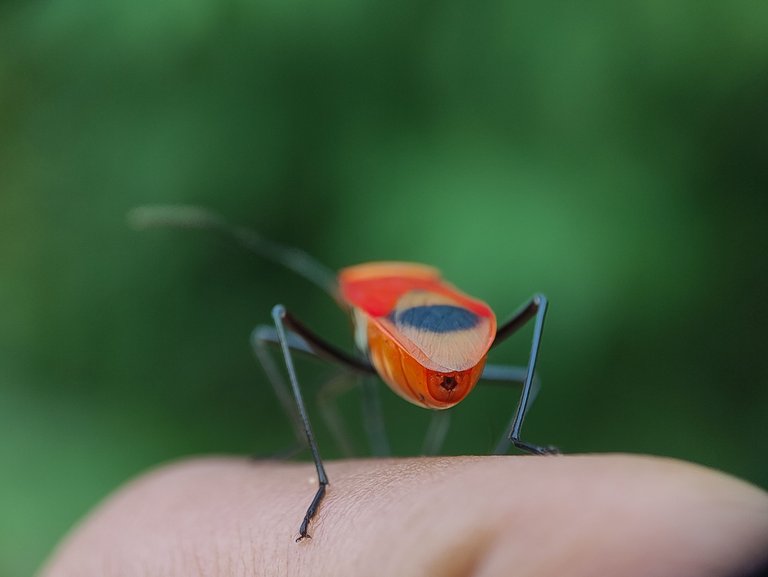 ---
Okay buddy, maybe that's all I can say in this post, sorry if there are some words that are difficult to understand, because here I am still using the help of Google translator to translate my writing into English. See you in my next post ;)

"INFORMATION"
| Camera | Poco X3 NFC |
| --- | --- |
| Lens | Sony 25mm & Q-Lens 35mm |
| Process | Mobile Lightroom |
| Location | Indonesia - Aceh |
| Photographer | @mirz |


M. Alan Mirza (@Mirz)
My name is M. Alan Mirza, I am currently 28 years old, I come from Asia, to be precise in Indonesia - Sumatra Island. I work as an emergency room administrator, namely in the Medical Record section at Cut Meutia Hospital. My hobbies are uncertain, my hobbies follow my mood, sometimes I like reading, sometimes I like writing, sometimes I like photographing small insects and other small object, sometimes I also like to play games for a long time 😁