A CLASSIC CIRCULAR FROM SPIDER'S WEB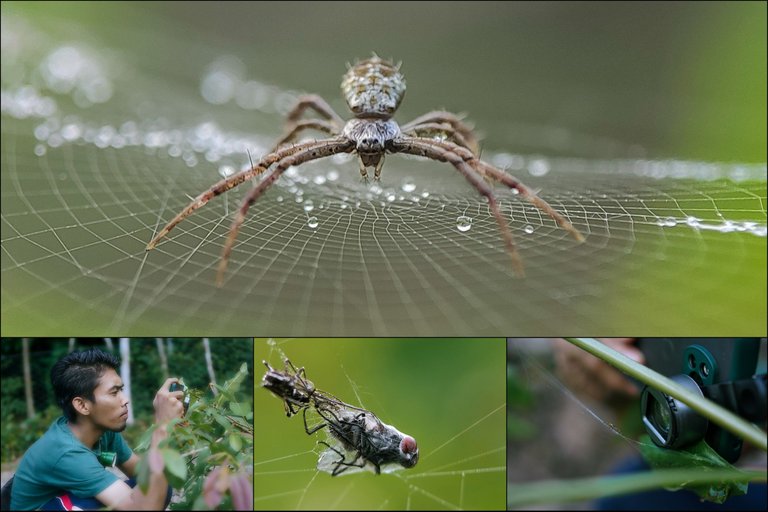 Hello insect lover friends, on this occasion I will share some photos of an "Animal" called a "Spider", a spider is a type of animal that has four pairs of legs (8 legs), this is the reason why spiders are not called animals which belongs to the class of insects, as we both know that animals that are usually referred to in the class of insects are those that have three pairs of legs (6 legs), and this is the basic thing that makes them not included in the class of insects.
---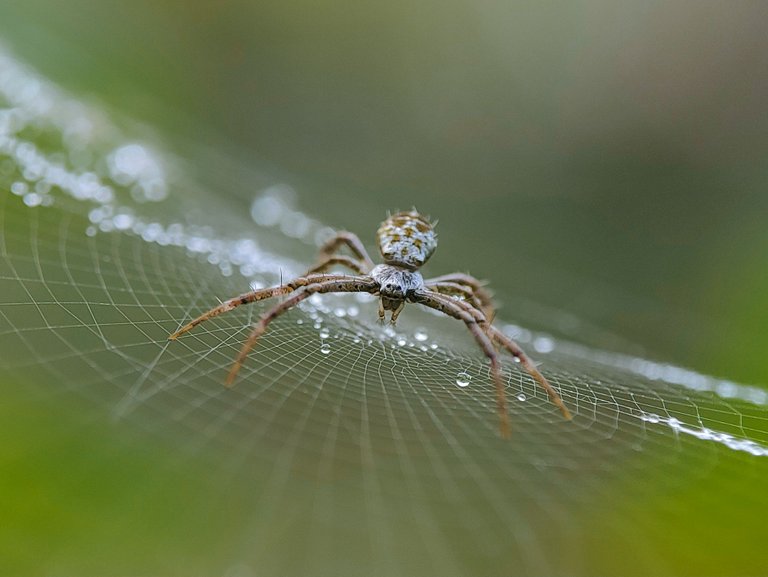 ---
However, there are still many people who think that spiders are a type of animal that belongs to the insect class, especially myself, at first I thought that spiders were a type of animal that belonged to the insect class, but after I tried to read some information on wikipedia, I just realized and know that spiders are a type of animal that belongs to the class " Arachnida / Arachnid", when i tried to find out what arachnida is and also along with some additional information about arachnids, on wikipedia i found an explanation about it, there it says that ;
"Arachnida (/əˈræknɪdə/) is a class of joint-legged invertebrate animals (arthropods), in the subphylum Chelicerata"............. "Read more here on 👉 "Wikipedia"
---
A friend named @mizal-rovel also took a photo of the moment when I took some photos of this spider, before I invite you to see the spider that I photographed, let's take a look at the photo of the moment when I took this photo of the spider.
| This is the moment where he shot his camera on my smartphone using the sony A6000 camera | And this is the shot as seen on the side, using my smartphone camera |
| --- | --- |
---

The photo of the spider that I will share with my friends here is when he is above his web, and here I also try to sprinkle a little water using a spray that I deliberately brought, and below are some photos of spiders that I will share To all my friends, all the photos that I show here were taken using a smartphone camera and the help of a macro lens, I hope you like it. 🤗
---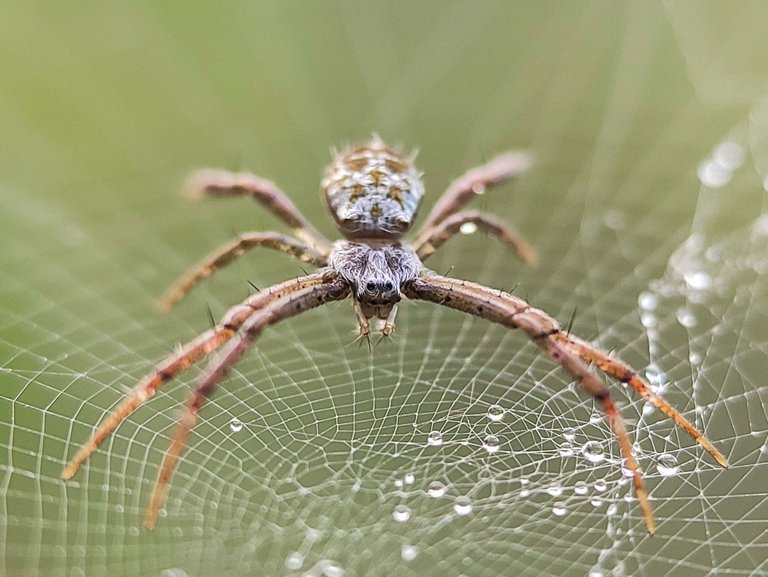 ---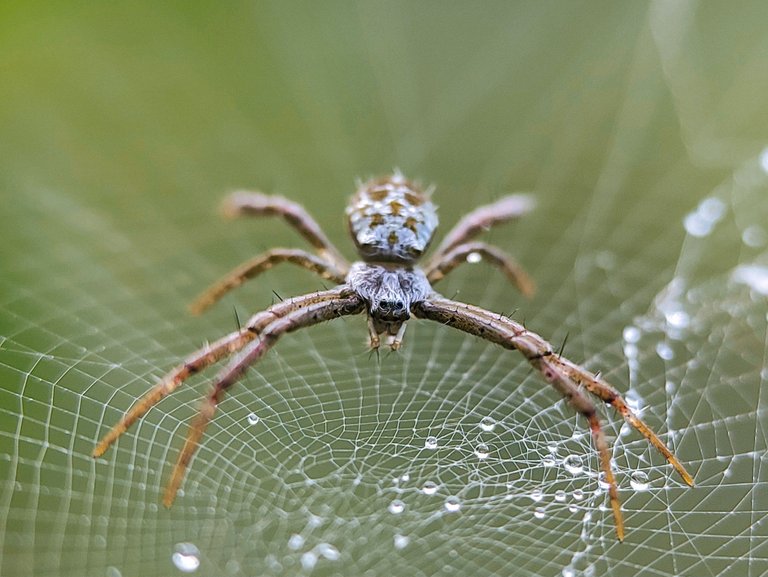 ---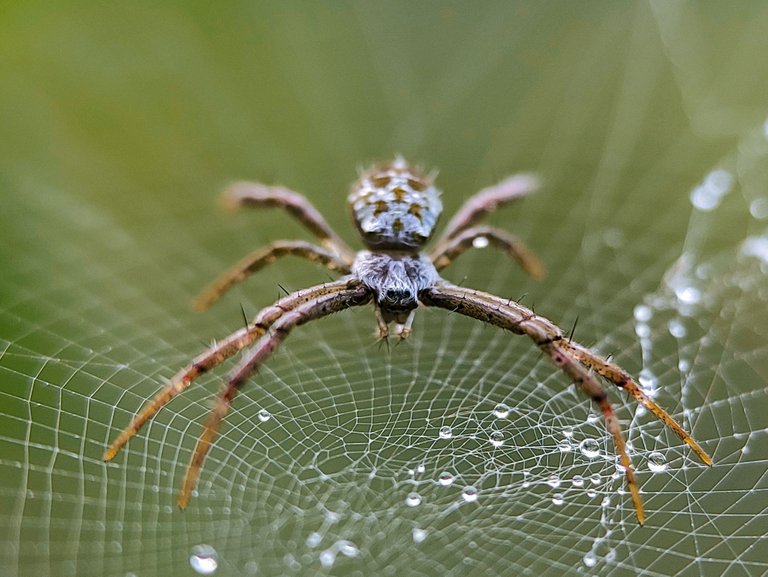 ---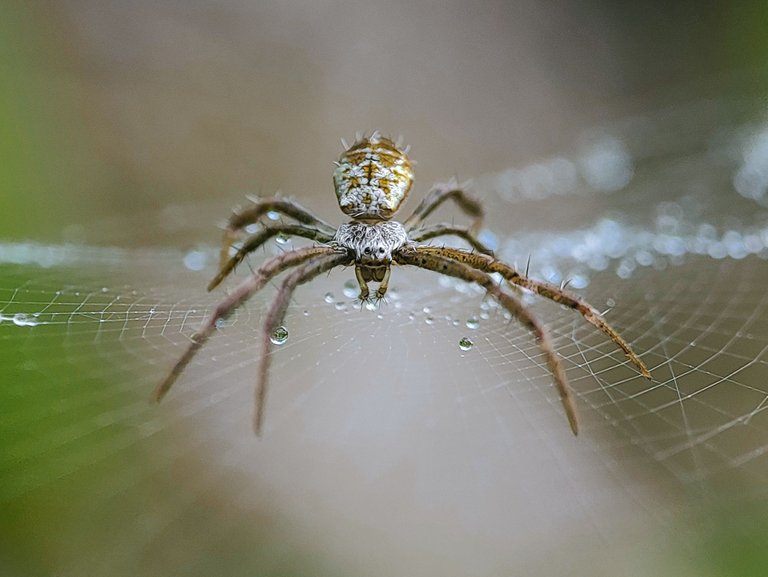 ---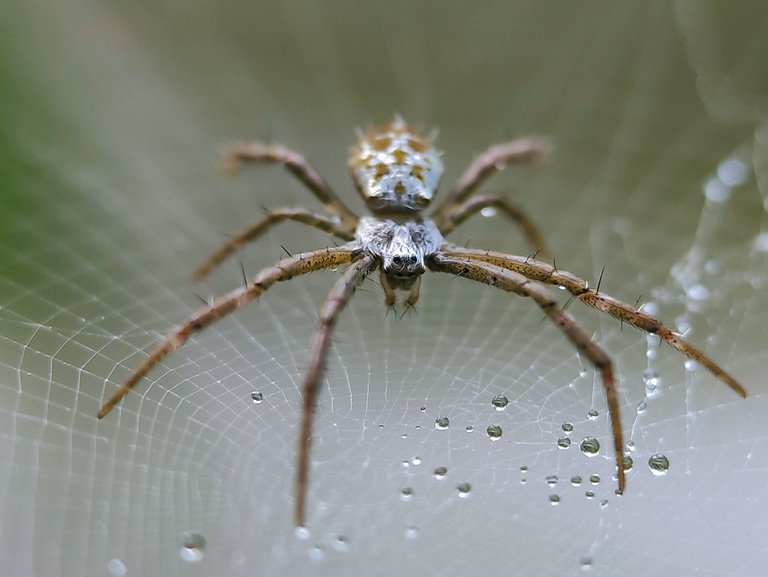 ---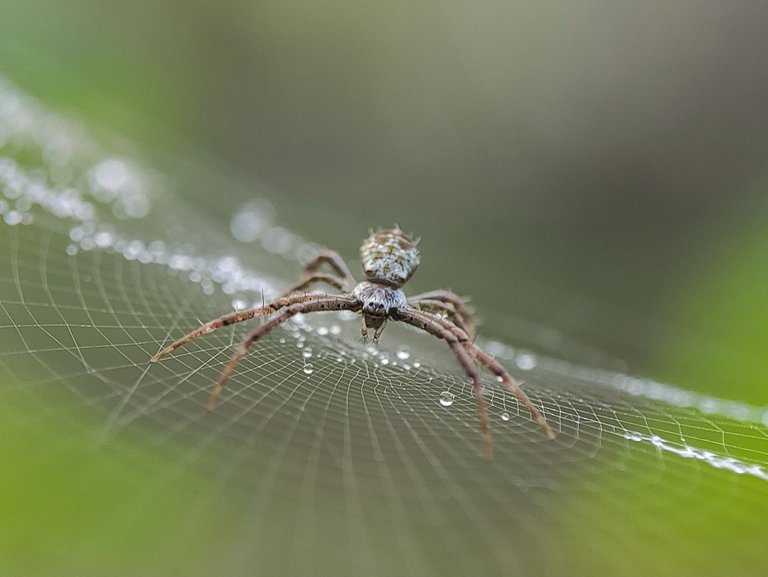 ---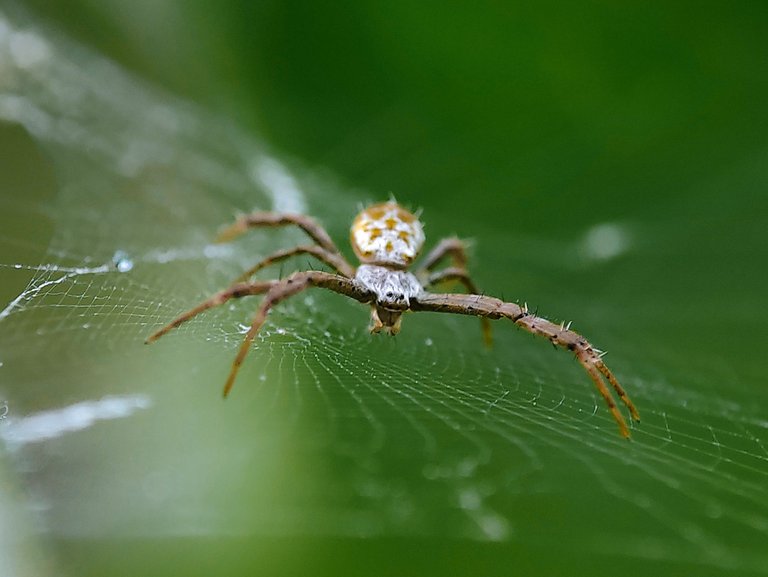 ---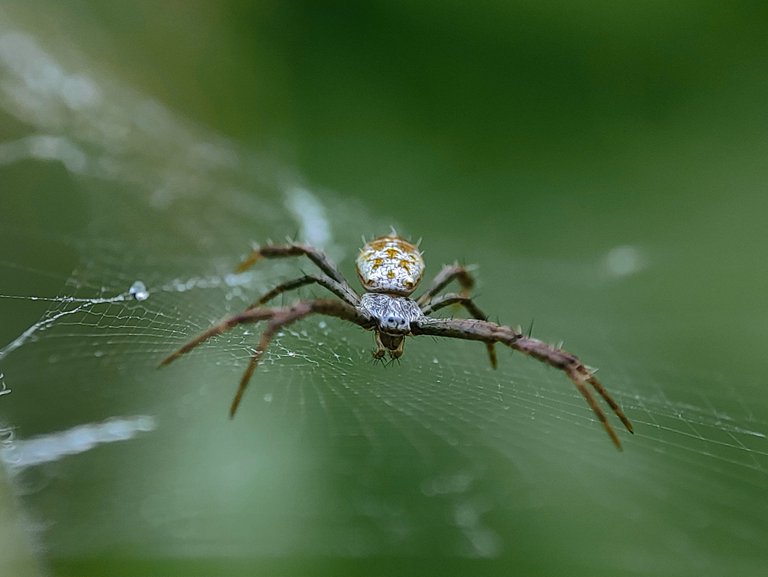 ---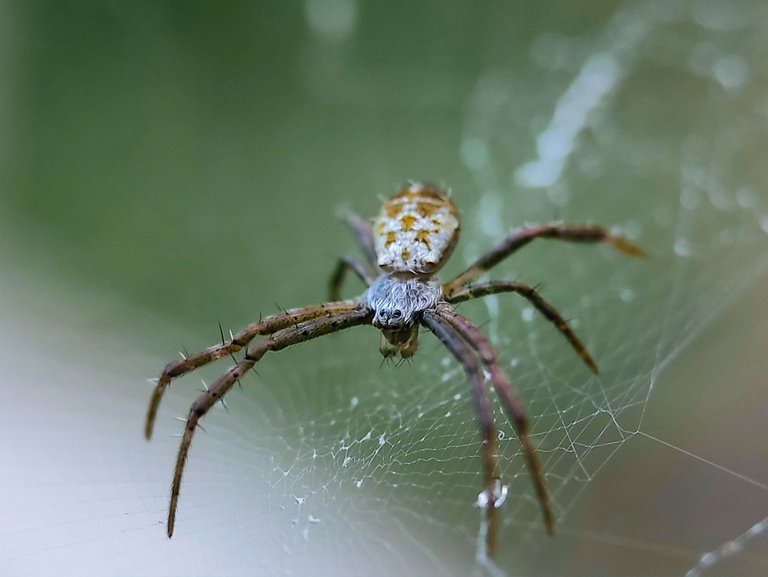 ---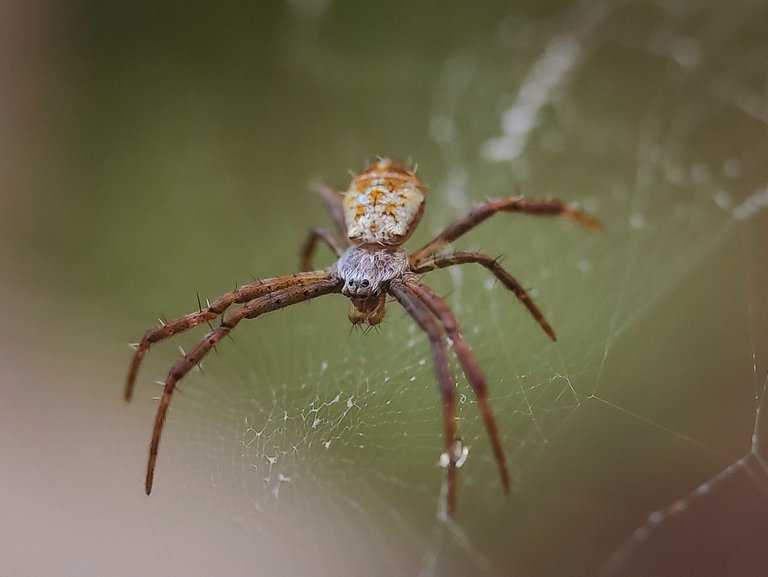 ---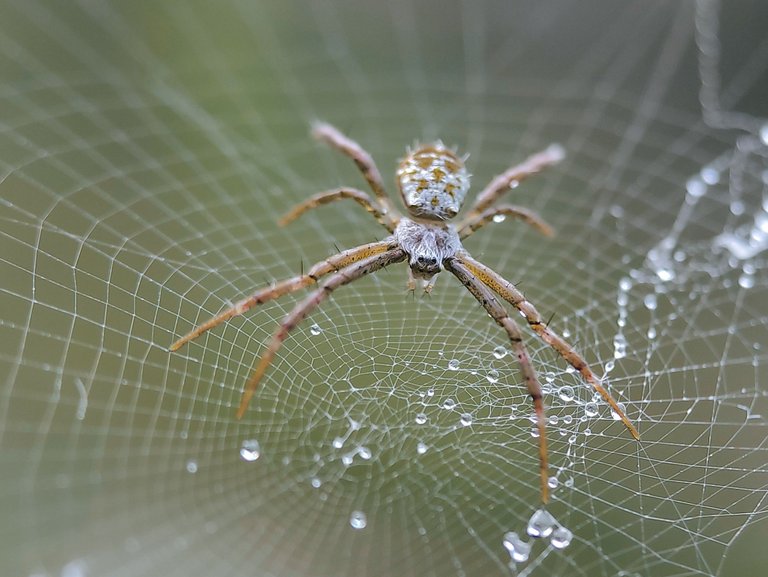 ---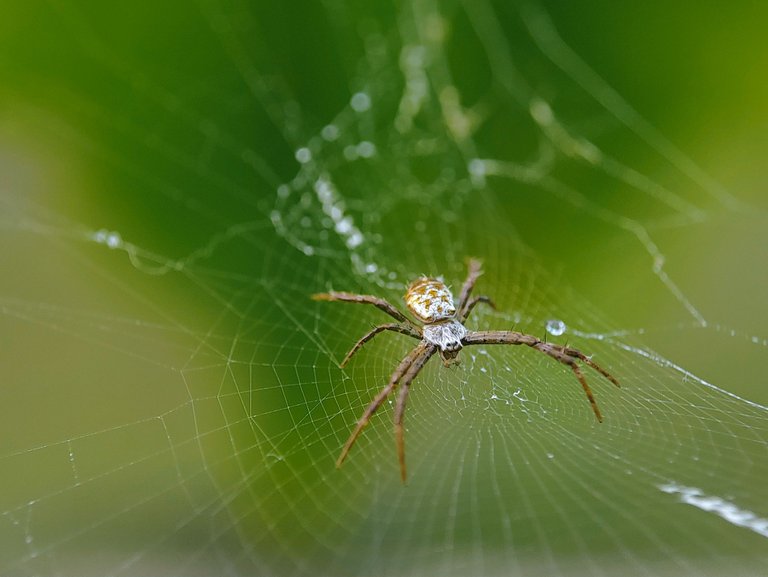 ---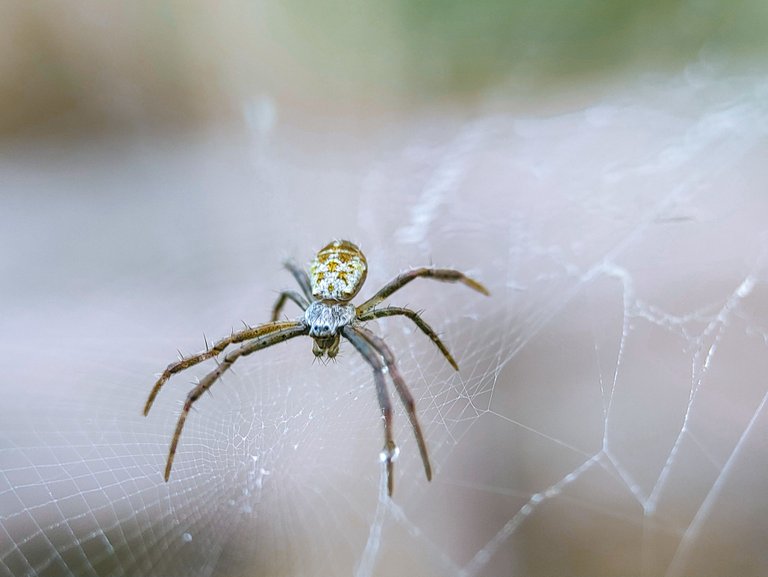 ---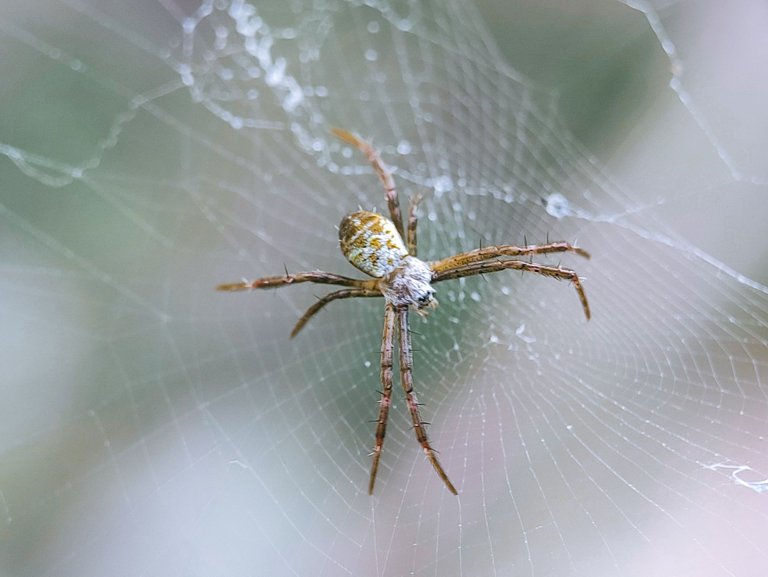 ---
Spider are unique from spiders, at first I thought they made webs for resting places, but I was wrong, they made webs to lure their prey, or you could say to lure their victim, when there are insects or other small animals caught in the web, they will find it difficult to escape from the web, and that's when the spiders come to enjoy the catch.
---

Here below are some photos of the spider that is on the web, this photo I took from the opposite direction, namely from the bottom of this spider.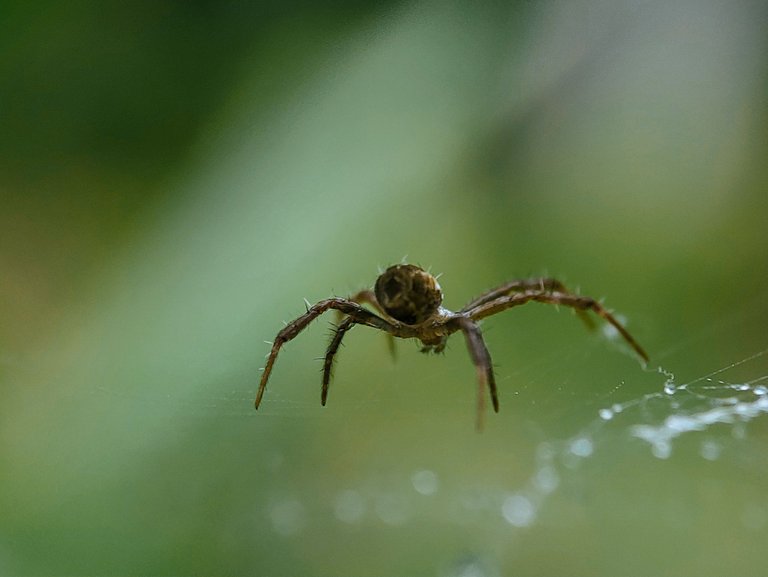 ---
---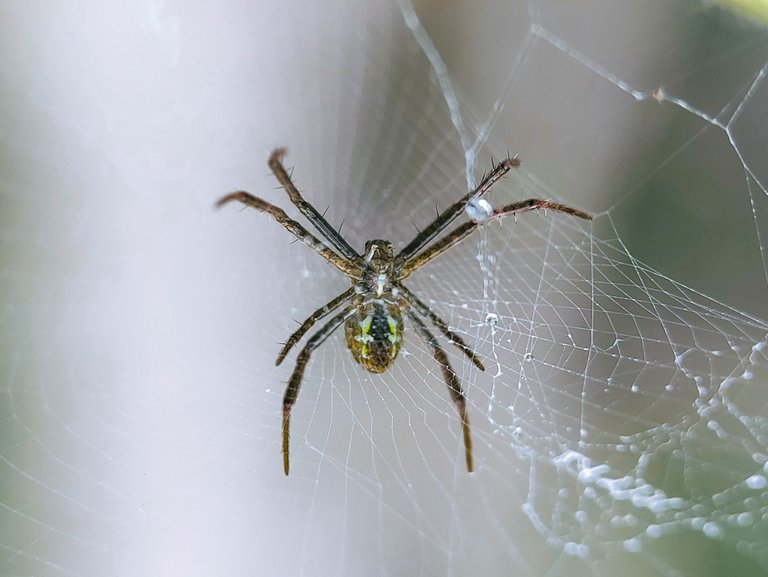 ---

Below this article I will also show you two photos of flies that are entangled in a spider's web and cannot escape from the spider's silk thread, you need to know ; This is not the spider food I showed above, this is a photo of a fly entangled in another spider's web that I took elsewhere. Below are the two photos I'm referring to;
---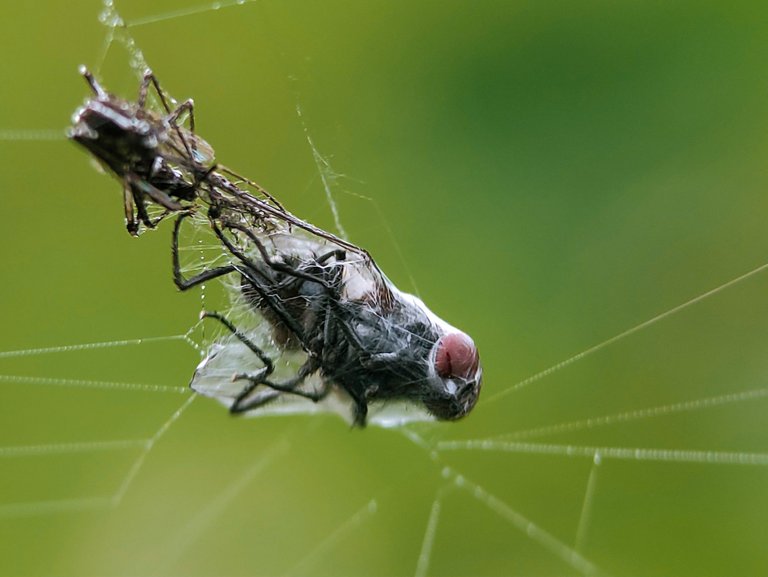 ---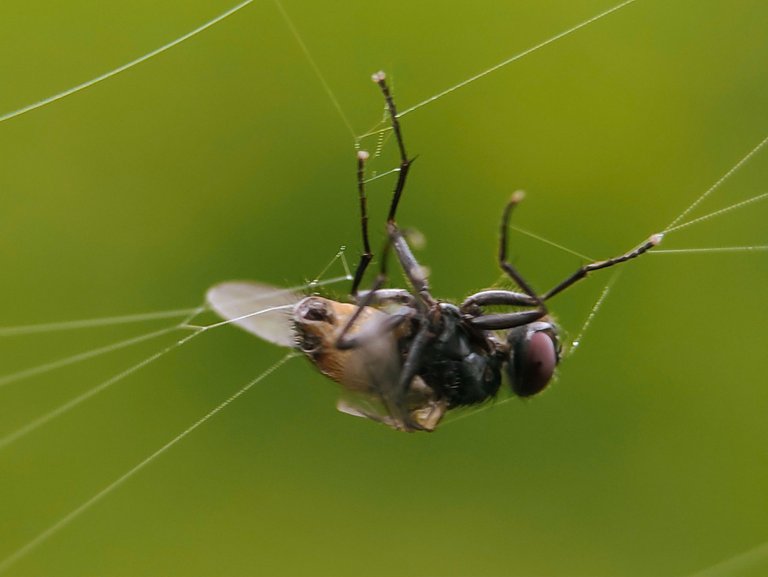 ---
Okay buddy, that's all my photos and writings today, sorry if there are some words that are difficult to understand, because before I share this article, I first wrote it in Indonesian and then changed it into English using the help of google translator. And thank you to those of you who have visited and are willing to read and see some of the photos I share, see you in my next post. Greetings from me @mirz.
---

INFORMATION
| Camera | Poco X3 NFC |
| --- | --- |
| Lens | Sony 25mm & Q-Lens 35mm & Extreme Lens |
| Photography | Spider |
| Process | Mobile Lightroom & Picsart |
| Location | Indonesia - Aceh - Lhokseumawe |
| Photographer | @mirz |
---


M. Alan Mirza (@Mirz)
My name is M. Alan Mirza, I am currently 28 years old, I come from Asia, to be precise in Indonesia - Sumatra Island. I work as an emergency room administrator, namely in the Medical Record section at Cut Meutia Hospital. My hobbies are uncertain, my hobbies follow my mood, sometimes I like reading, sometimes I like writing, sometimes I like photographing small insects and other small object, sometimes I also like to play games for a long time.😁

---
---