Hello everyone, how are you all? I hope you are well. I'm fine too.
The pictures i will share today are called Yellow Stem Borer.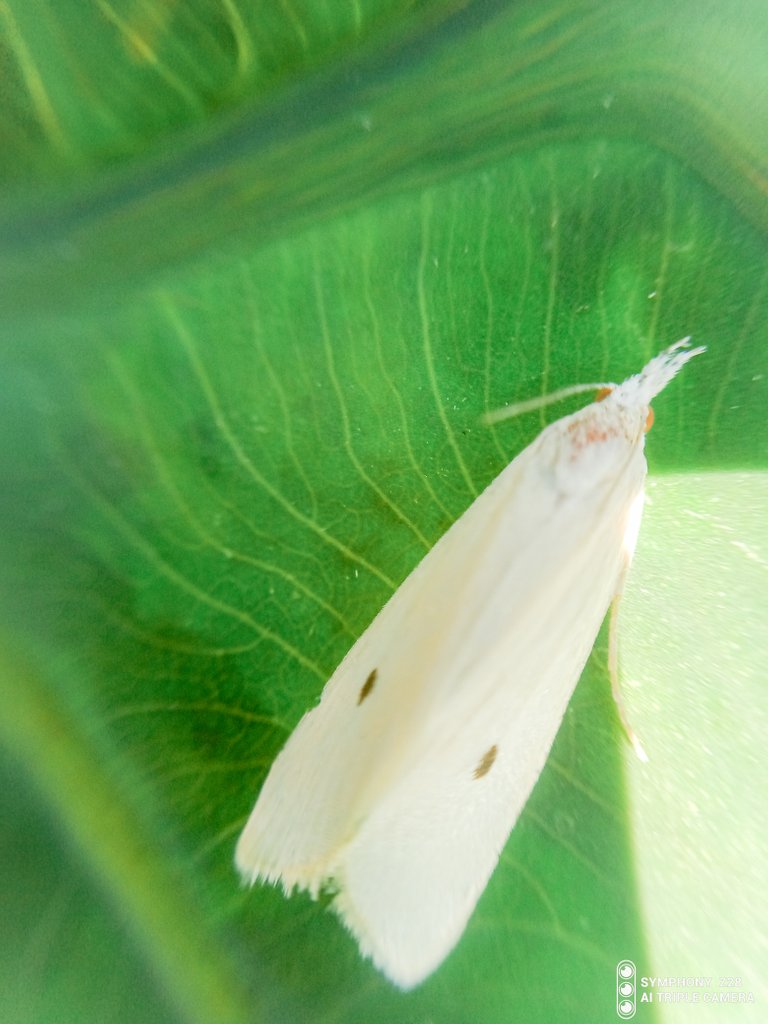 There are some Colocasia esculenta trees in a place next to our house. Colocasia esculenta is the scientific name, you know these plants.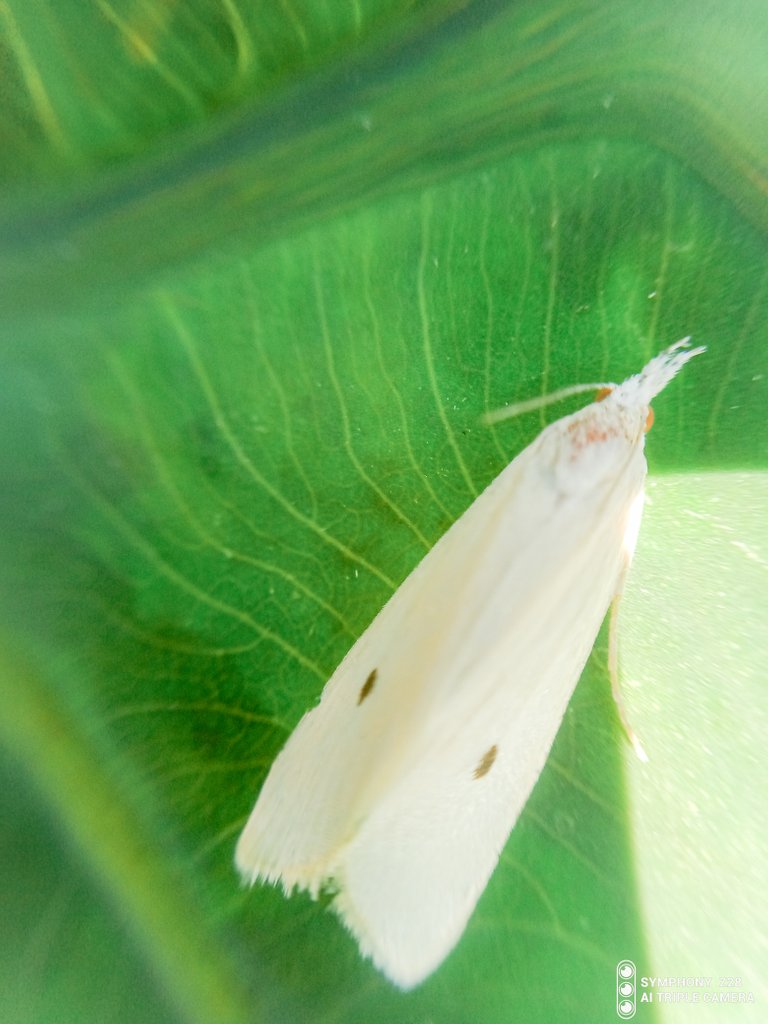 Anyway, at least I didn't go down without explaining myself first. The yellow stem borer sits on this Colocasia esculenta. I went to her to take some pictures. But the funny thing is, when I went to take pictures of him with my mobile camera, he didn't move a bit. However, i easily took some pictures of yellow stem borer which i am sharing with you.
You know more or less about yellow stem borer. So i will not go into details about it.
Still, i say a black spot is found in the lower corner of their cell. A series of marginal black spots is seen. Their wings are white. They are considered as rice pests, they cause damage to rice plants. They attack the stems of rice plants. I tried my best to share.
I took these pictures with the camera and camera macro lens of Symphony Z28 mobile.
Thanks everyone.