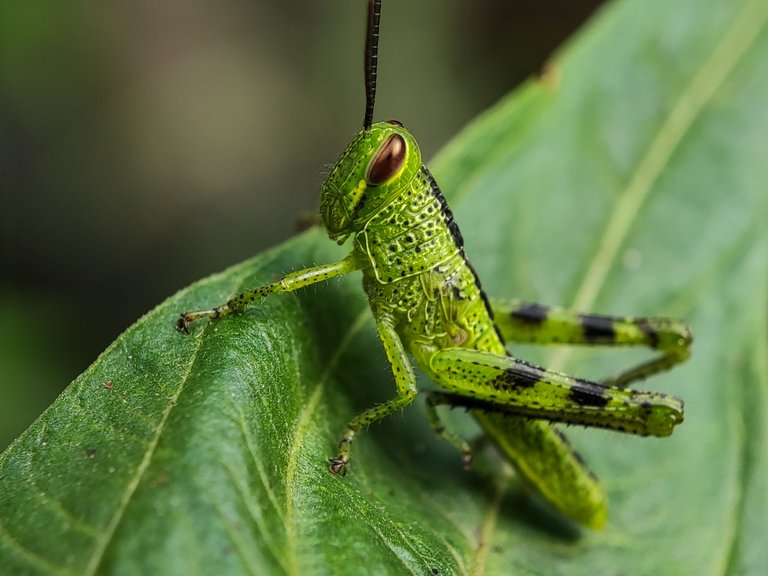 Hello friends
Today I will share a photo of a grasshopper-type insect that I found in the forest when I was looking for content and I shared a post on the hive blog platform.
When I was looking for an object to take a photo of, I saw a very unique type of grasshopper insect, this grasshopper has a body that is very different from the grasshoppers I've seen before. His body looks like the armor of ancient royal soldiers as seen in royal films I've seen.
I am interested in capturing it into a beautiful photo and immediately I take out the macro lens that I always carry with me for content search purposes, then I paste it on my smartphone so that the photos I take look better. With great patience I finally managed to capture some photos of this animal from several different angles.
After I managed to capture it through photos, I finally searched for the Latin name of this star through a google search. And I found this animal known as the grasshopper.
Here are some photos that I managed to take that I would like to share with all my friends in the Fascinating Insects community.
---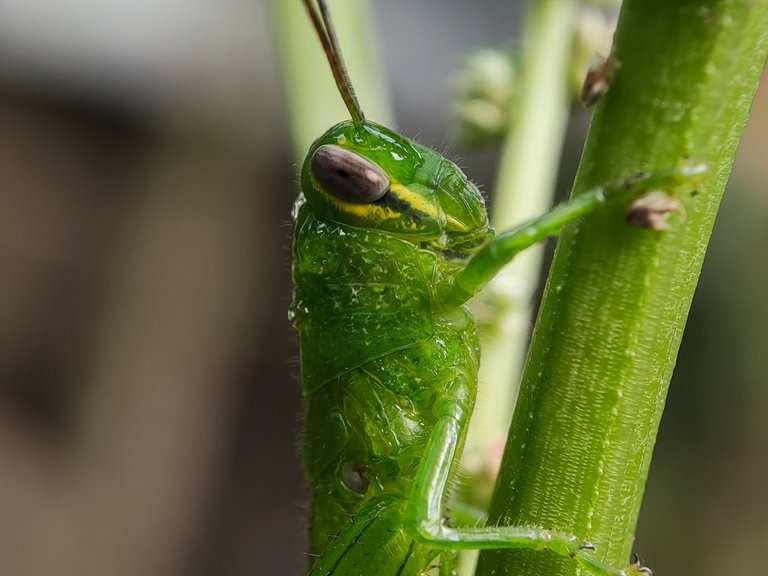 ---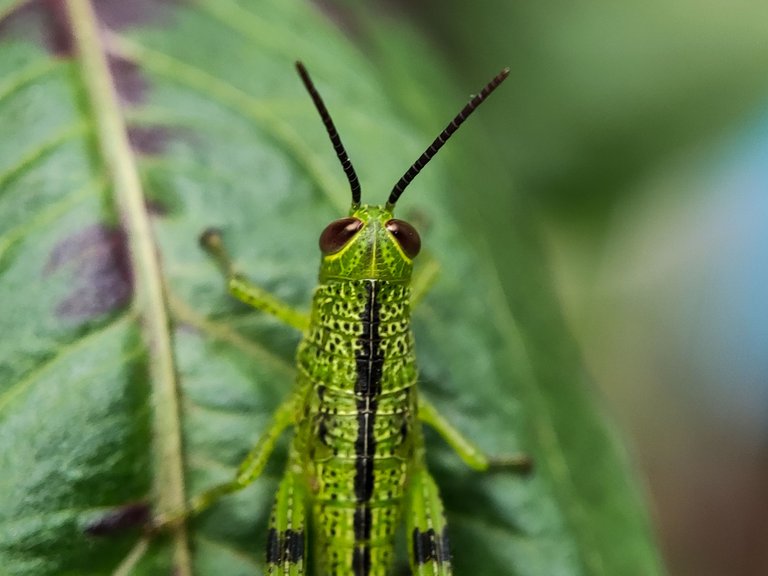 ---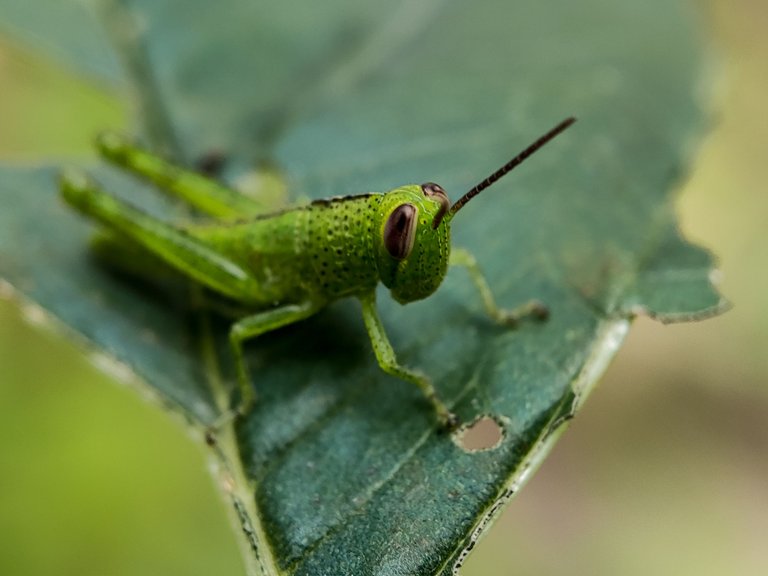 ---
INFORMATION
| Fotografi | Grasshopper |
| --- | --- |
| Lokasi | Aceh - Lhokseumawe |
| Kamera | poco f3 |
| Fotografer | @iq-bal |