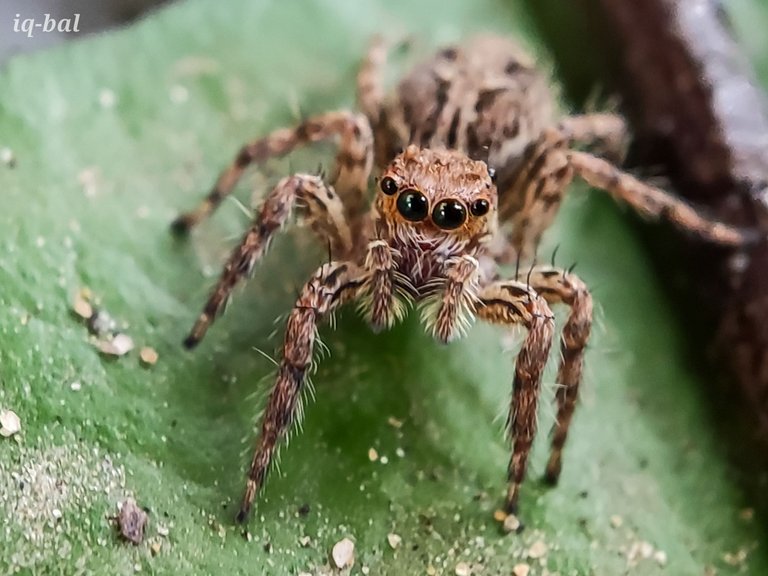 ---
Hello friends
On this occasion I will share photos of spider-type insects that I found in my home environment, I intend to document them and share them with friends in this beloved community through the hive blog platform.
Today is a very tiring day for me after doing routine activities, namely working at the hospital, when I got home I took the time to take a break in circles while breathing fresh air. When I was cool to relax, I saw a spider-type animal hanging from one of the posts where I was sitting and I immediately approached the spider to take a closer look, and suddenly this spider-type insect jumped near me. I immediately intended to document this moment by removing the macro lens and attaching it to my smartphone.
This insect-type animal is very wild and very actively jumps when approached by the camera, as if this spider does not want to be photographed. After many tries, I finally managed to document this insect star with some good photos and different angles.
After successfully capturing it through photos, I finally searched for the Latin name of this insect through a google search. This type of spider is known as Euophrys omnisuperstes, and is still in the family Salticidae or jumping spiders.
Here are some photos that I took and I would like to share with all my friends in this beloved community;
---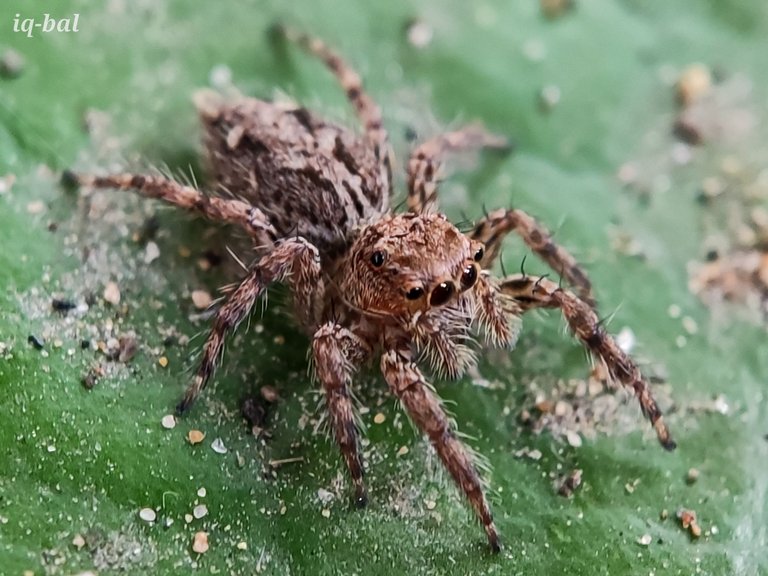 ---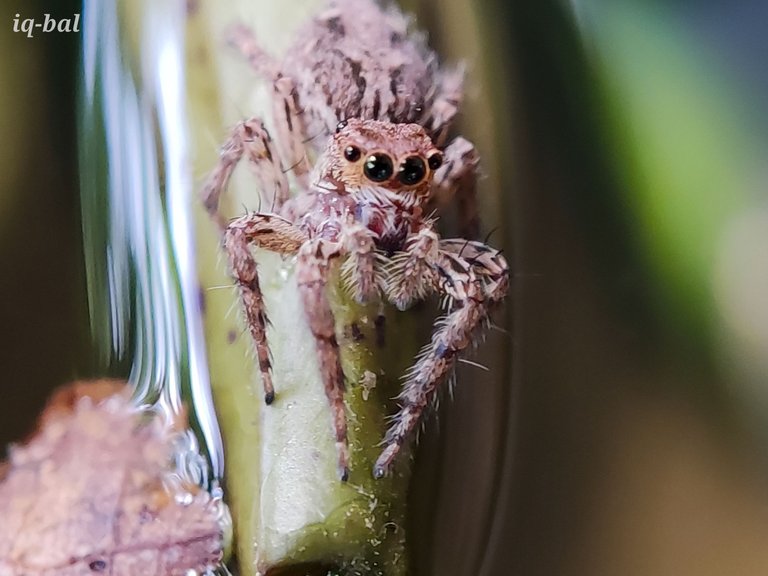 ---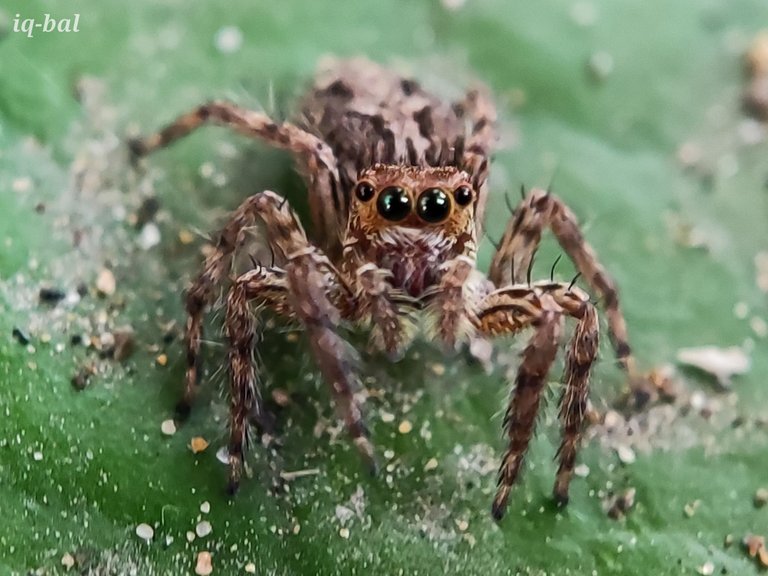 ---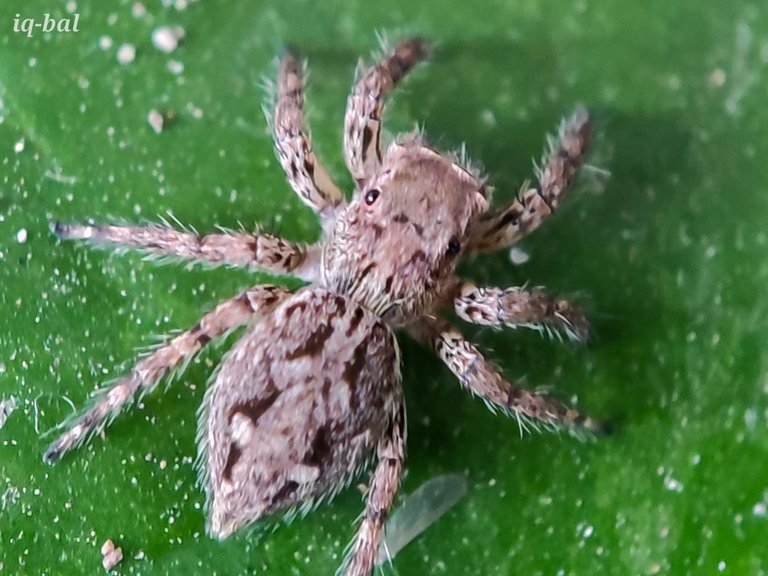 ---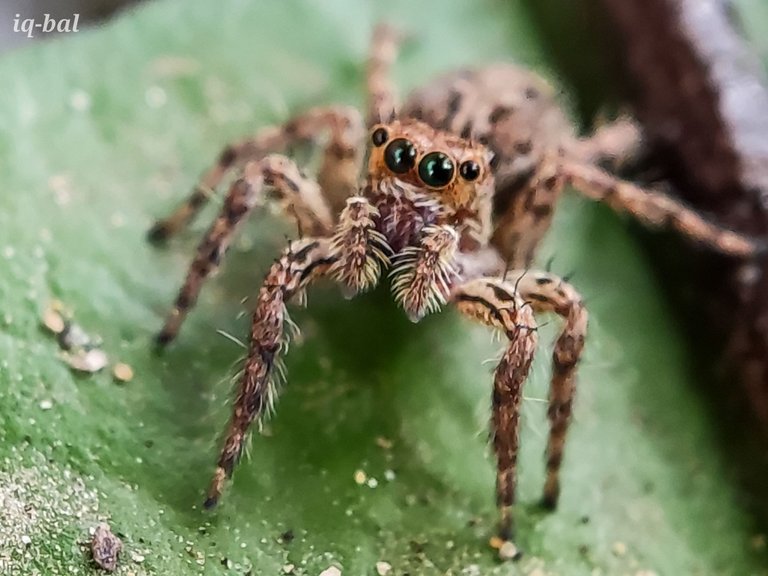 ---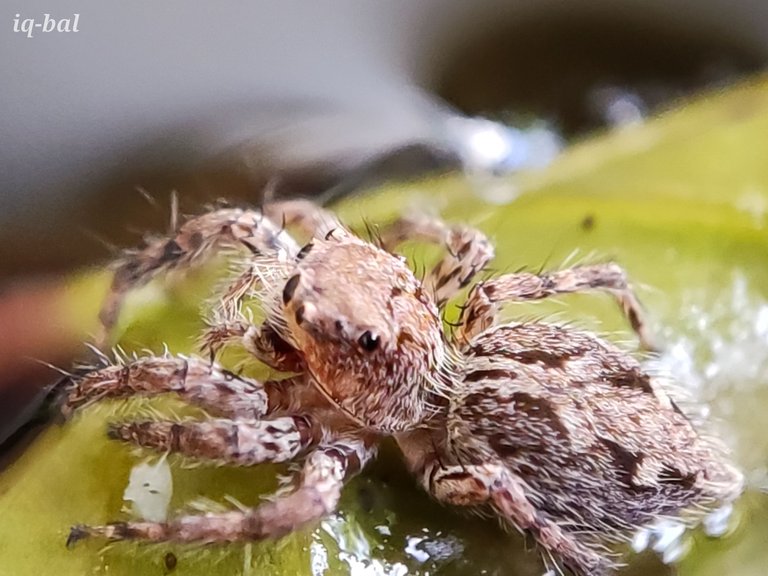 ---
INFORMATION
| Fotografi | Euophrys omnisuperstes(jumping spiders) |
| --- | --- |
| Lokasi | Aceh - Lhokseumawe |
| Kamera | poco f3 |
| Fotografer | @iq-bal |