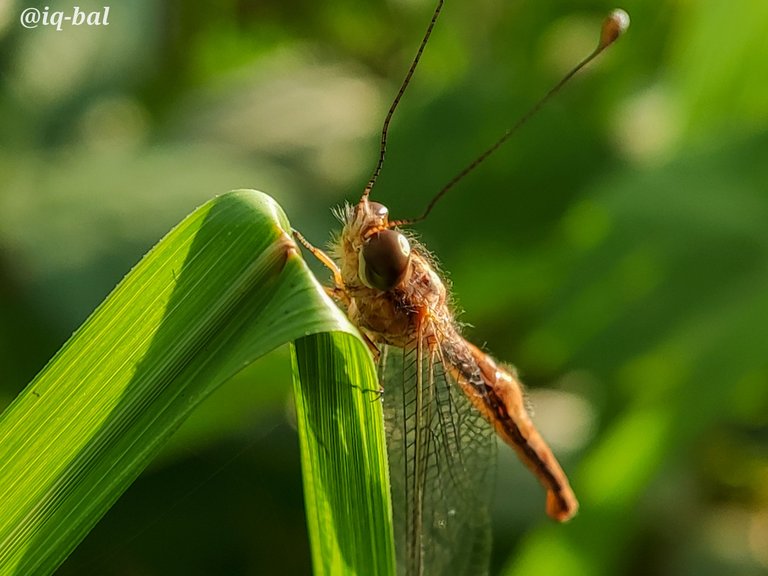 ---
Hello friends
On this occasion I will share a photo of an insect sitting on the grass, this insect I found when I was looking for content to share on the hive blog platform.
While I was looking for an object to photograph, I saw an insect that looked very much like a dragonfly. These insects are very similar to dragonflies, but if we look closely, they are very different. It can be seen from his bigger eyes and his antennae which looks very prominent. I immediately took out the macro lens that I attached to my smartphone to capture it into a beautiful photo.
After I managed to capture it through photos, I finally searched for the Latin name of this insect through a google search. Finally I know this insect is known as Ascalaphidae (Owlfly). Owlfly is an insect that flies very fast and is one of the most terrible predators compared to other insects.
This is a great satisfaction for me, because I take a lot of photos and it always fails to be a good one. But I never gave up and always tried until I finally caught some different angles.
Here are some photos that I took and I want to share with all my friends in this beloved community
---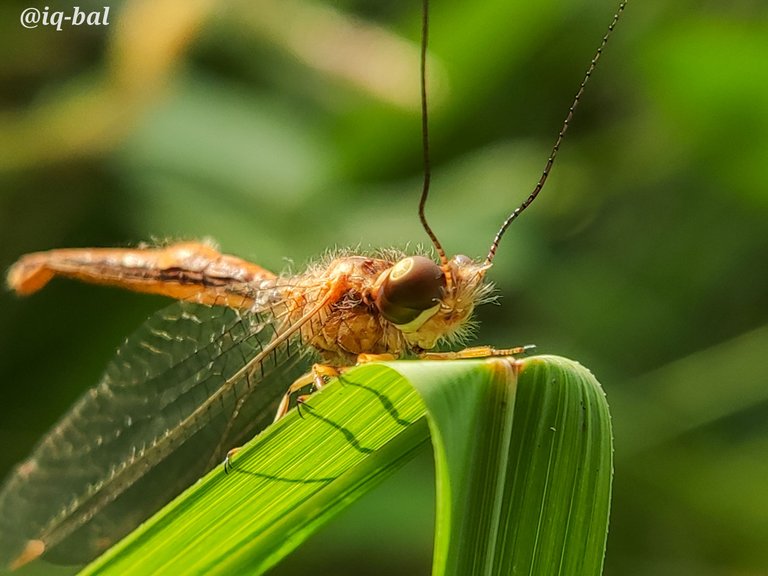 ---
---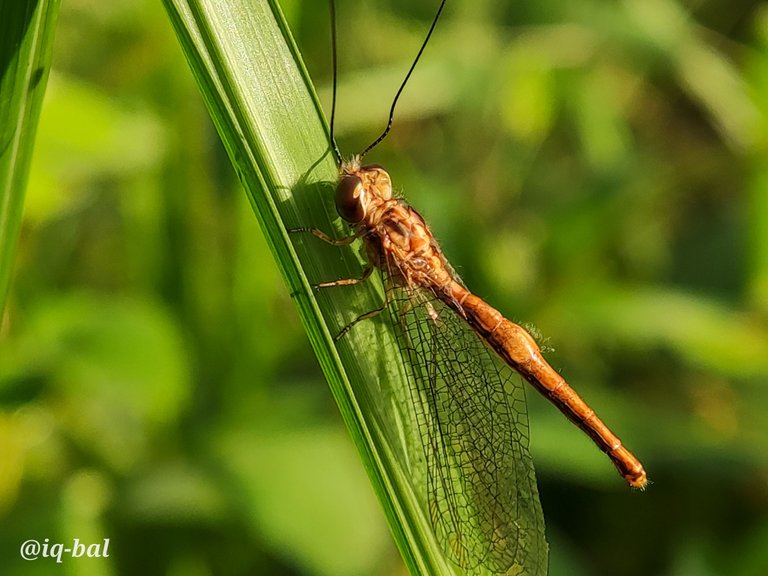 ---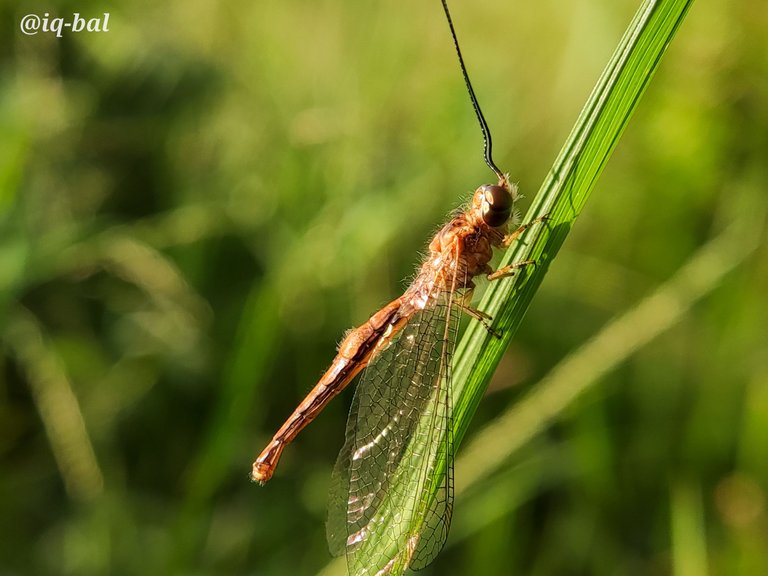 ---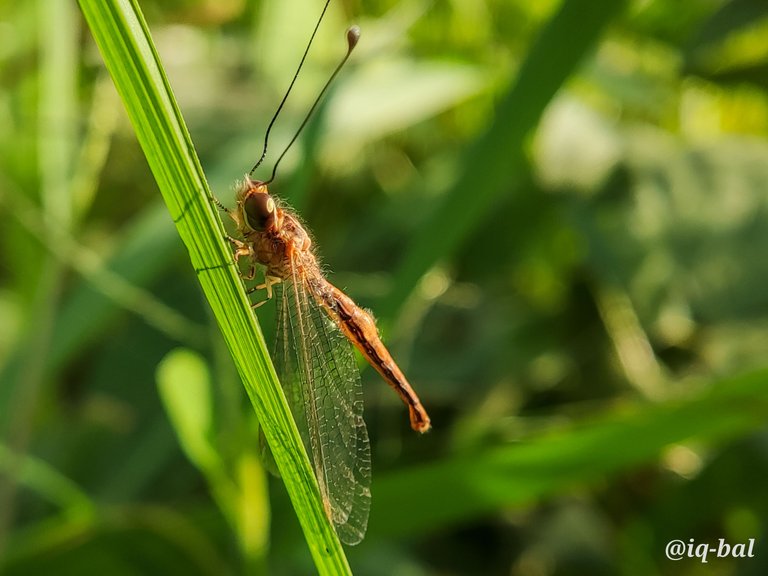 ---
INFORMATION
| Fotografi | Ascalaphidae (Owlfly) |
| --- | --- |
| Lokasi | Aceh - Lhokseumawe |
| Kamera | poco f3 |
| Fotografer | @iq-bal |