Assalamualaikum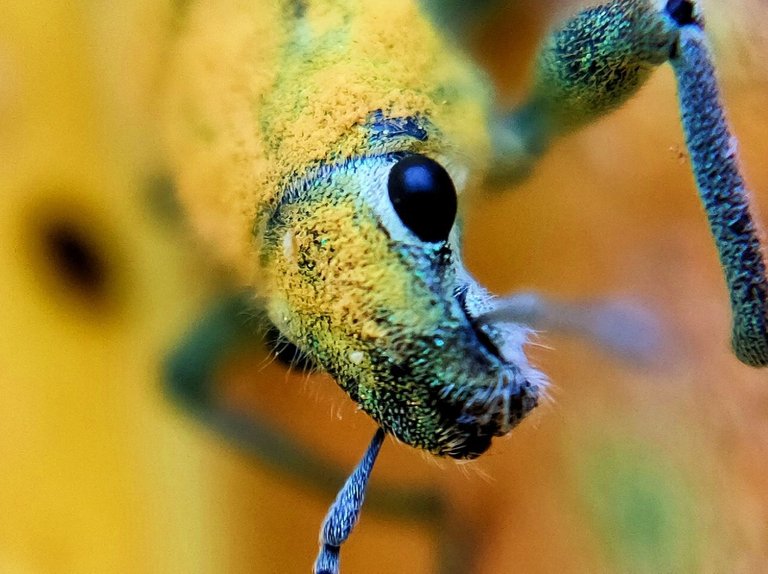 Good morning and greetings to all of us. On the occasion of this meeting, I will share the results of my photo, which is called Kumbang.


This is the result of my photo, I took the beetle object because it looks interesting to me. In my area people call it by the name of the garden beetle. We can find this type of beetle in forests and bushes. Here is a full explanation of my search results from Wikipedia:
Beetles are a species of the superfamily Curculionoidea, known for their long snout. Species of this beetle that can be known around 97000. Many of humans consider this beetle a pest because it can damage and kill plants. All types of beetles have the ability to fly like rice beetles, although a large number of them cannot fly like the genus Otiorhynchus.


The characteristics of this beetle that we can see are:
has a body length of 6 mm from tail to head

has two eyes left and right

has four legs, including two on the left and two on the right

has yellow color all over his body

has two antennae at the end of its mouth


Here is a picture of my photo from yesterday: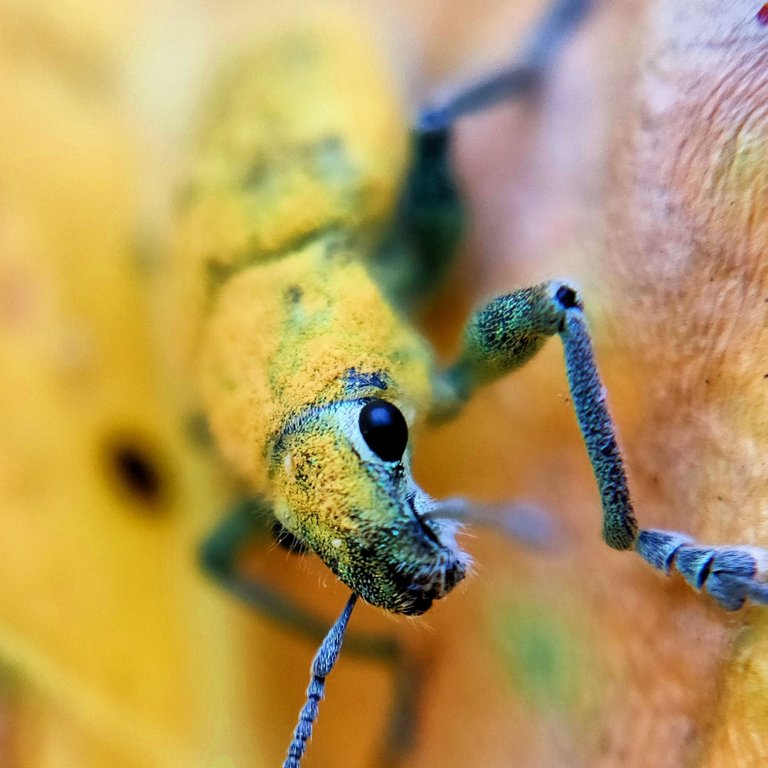 ---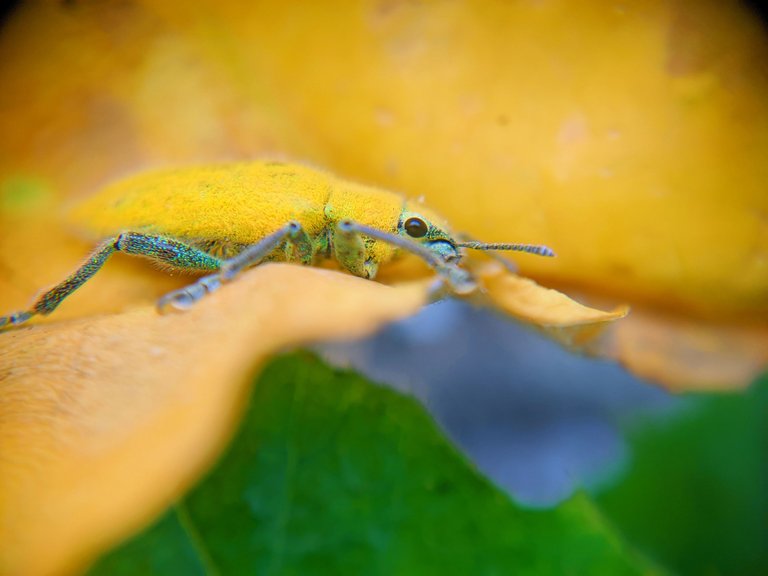 ---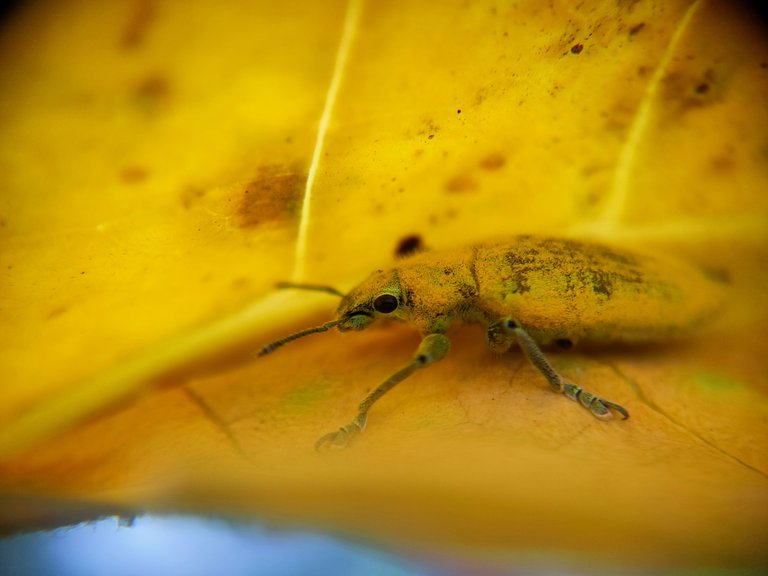 ---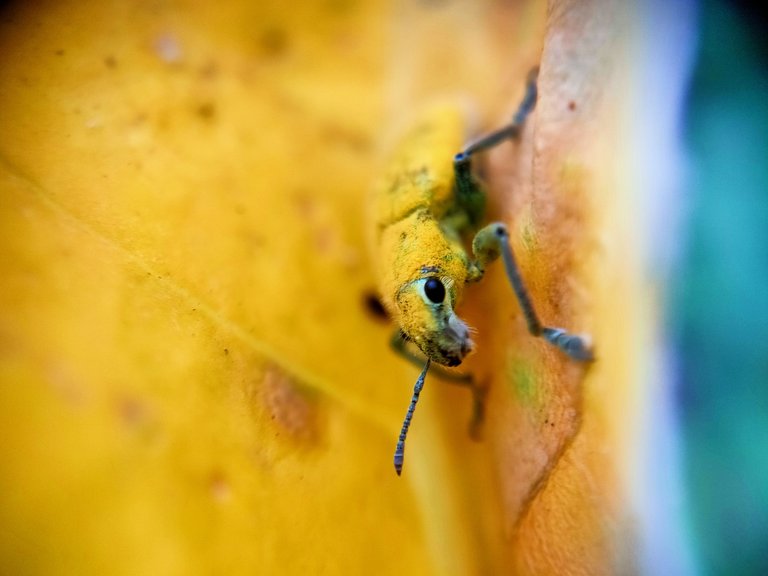 ---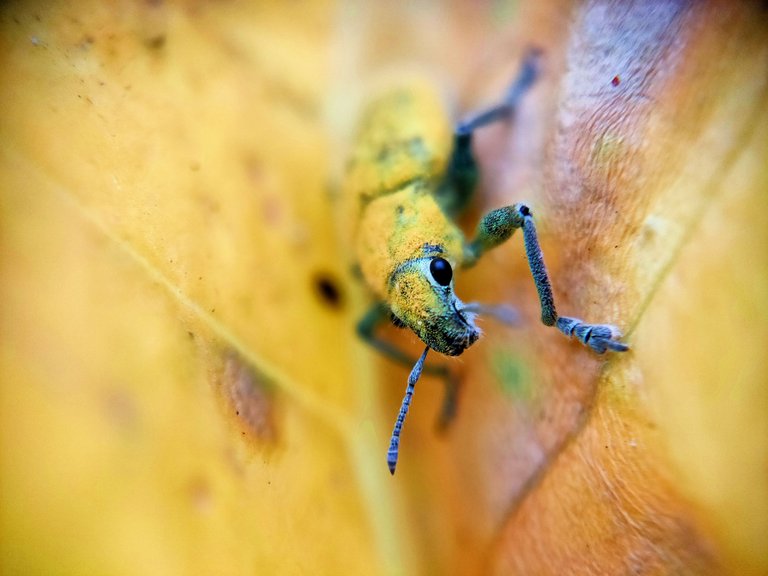 User Tool Information
| Camera | Realme 5 pro |
| --- | --- |
| Equipment | Macro Lens |
| Object name | Bee |
| Edit | Default app |
| Location | Indonesia-Aceh |
| Photographer | @flamego |
Alright all friends. Thank you for visiting my post, hopefully useful and see you next time.