Good night and greetings to all of you, so tonight I want to share an image called Arachnura.
In my area people often call it the long tail spider because this spider has a body that looks like a tail. This spider I found in a bush forest area and maybe that's where he lives his life, this spider has a very unique shape, which is that it has a very small body shape and if we look at it with the naked eye we may not be able to recognize it.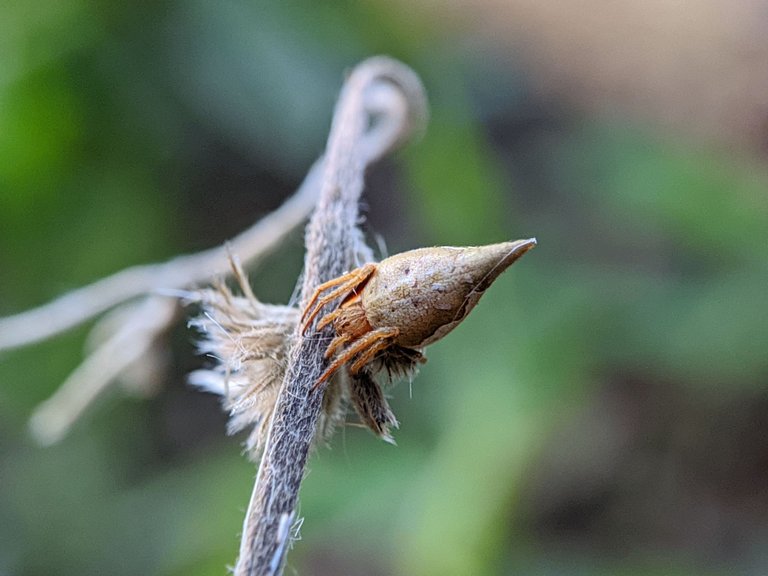 According to Wikipedia, Arachnura, also known as drag tail spiders, scorpion tail spiders, and scorpion spiders, is a genus of orb-weaving spiders first described by A. Vinson in 1863. They are distributed throughout the world. throughout Australasia, South and East Asia with one species from Africa.
The color of the spider is brownish and almost the same as the color of dry leaves, these spiders are often on old twigs or old leaves and it is possible to adjust their color to their predators.
The size of the spider's legs is also very small and its legs can be seen 8 of them four on the left and four on the right. Here are some pictures of the spider and hope you recognize it.
---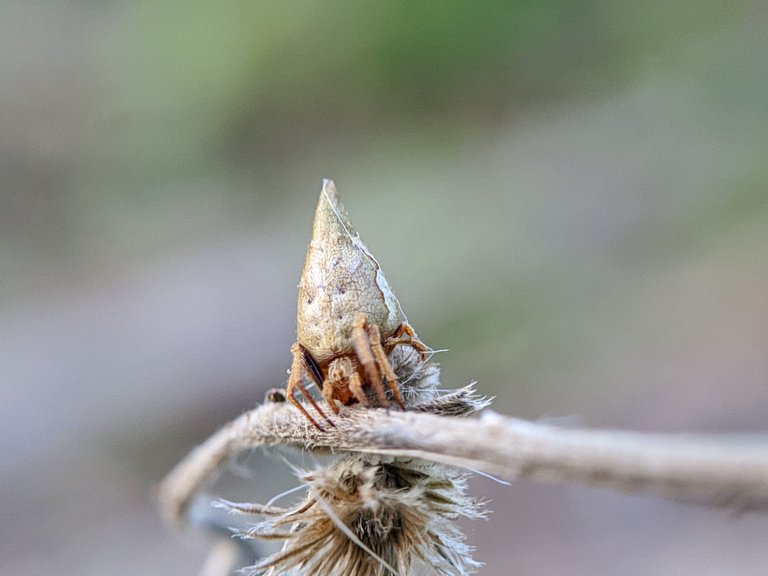 ---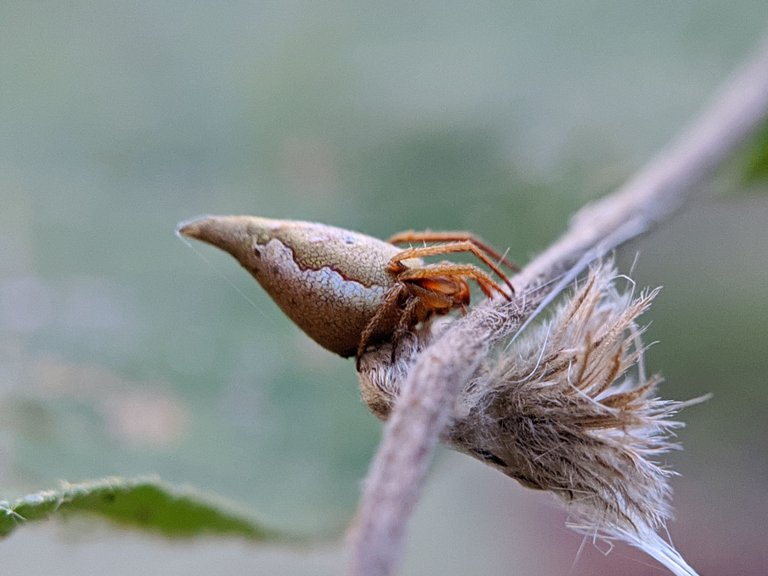 ---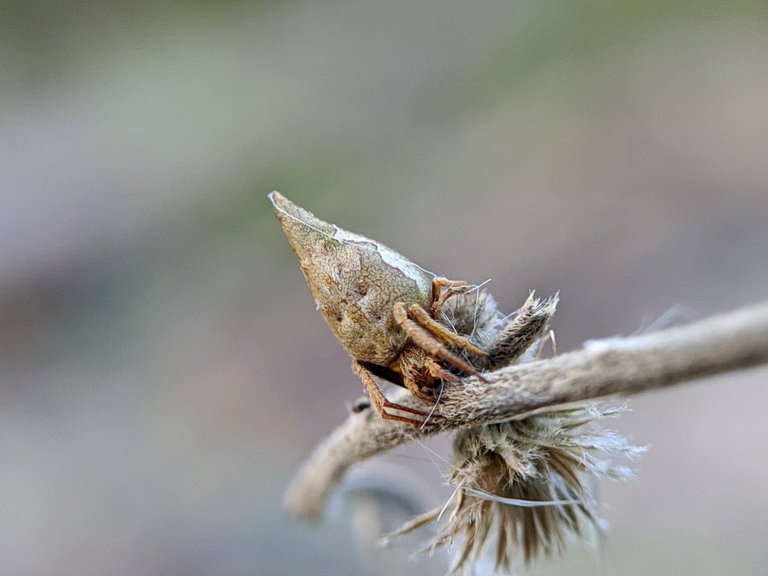 ---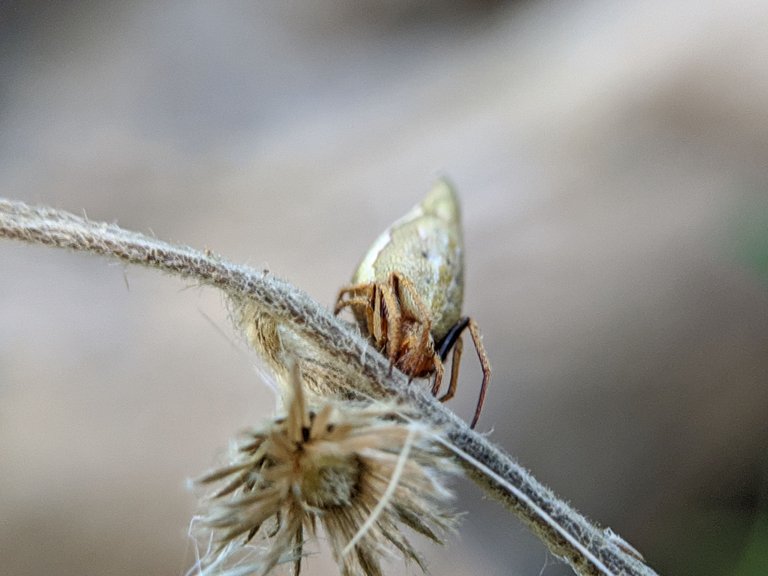 ---
---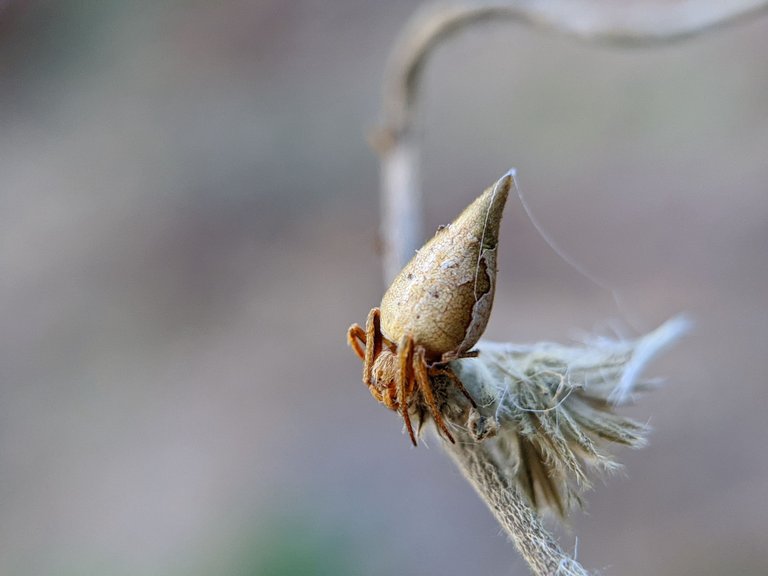 ---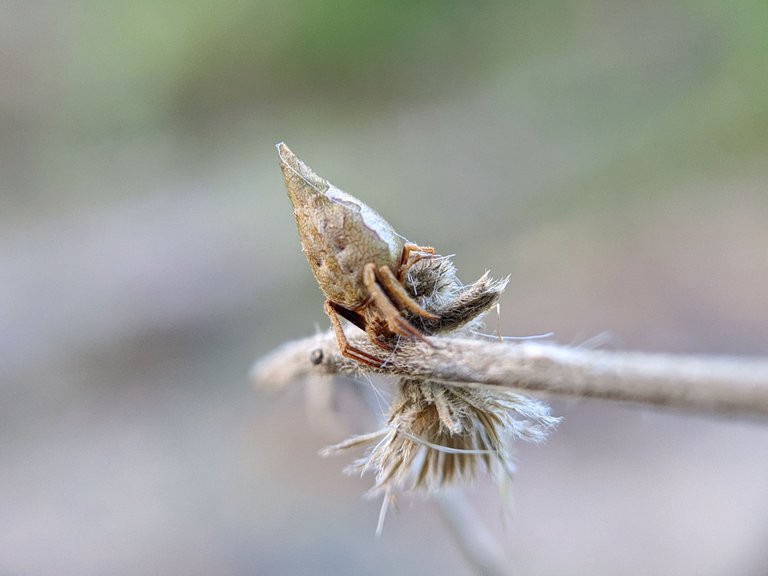 ---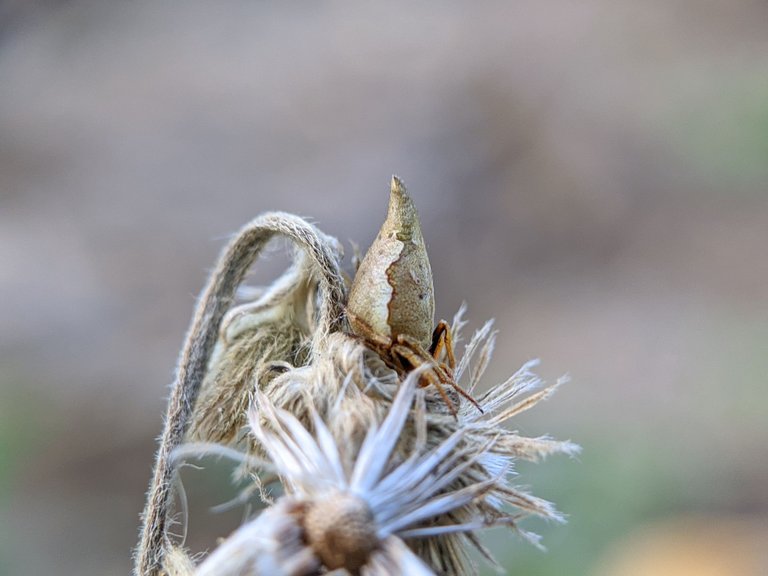 ---
User Tool Information
| Camera | Realme 5 pro |
| --- | --- |
| Equipment | Macro Lens |
| Objects | spider |
| Edit | Lightroom |
| Location | Indonesia-Aceh |
| Photographer | @flamego |
All right, this is all in this post, I hope this is useful and thank you.