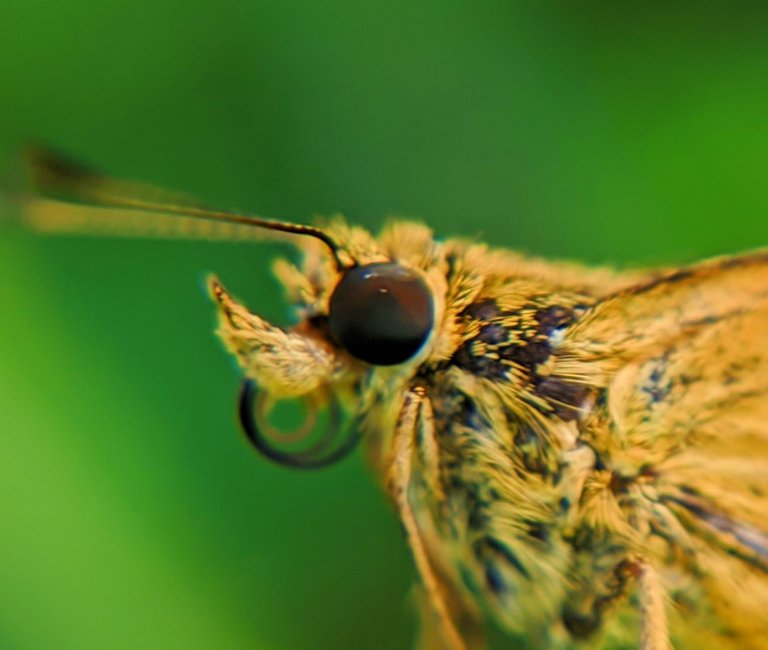 Good morning and greetings to all of us. On the occasion of our meeting this time, I will share a photo of a butterfly from my search results.


This is the result of my photo, I took the butterfly object because it looks interesting to me. In my area, people call it the rice field butterfly, because it is always in the fields. We can find this type of butterfly or perch on bushes, especially on leaves.


Previously I did not know the name and type of this butterfly, but after I searched on google and according to the explanation from Wikipedia the name of this butterfly is Potanthus which is the genus of the captain butterfly. They are also commonly known as arrows. They can be found from south Asia to east Asia. These insects can include about 35 species, all of which look very similar to each other.


The characteristics of this butterfly that we can see physically are:


has a body length of about 2 cm.
has two legs
has a brown color
and has 2 antennae on its head.


This butterfly that I know does not eat food like other butterflies, it only drinks dew water that is on the leaves.


Here's an image snippet from my search results: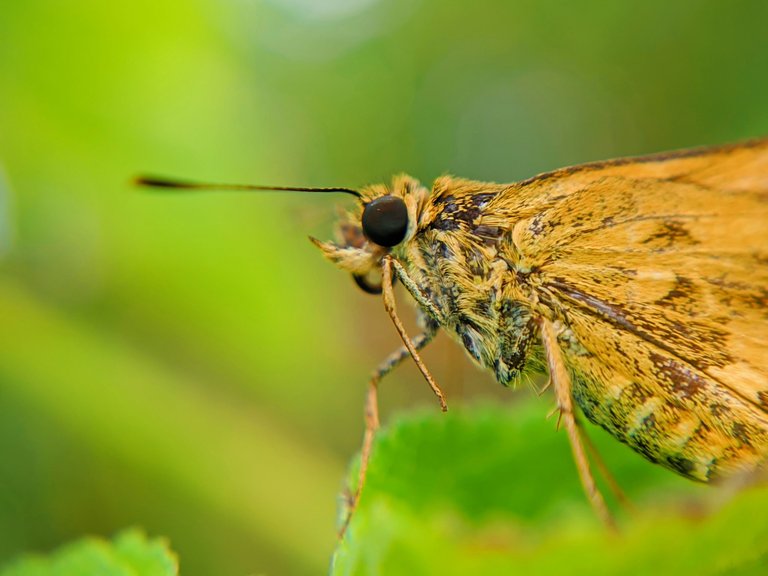 ---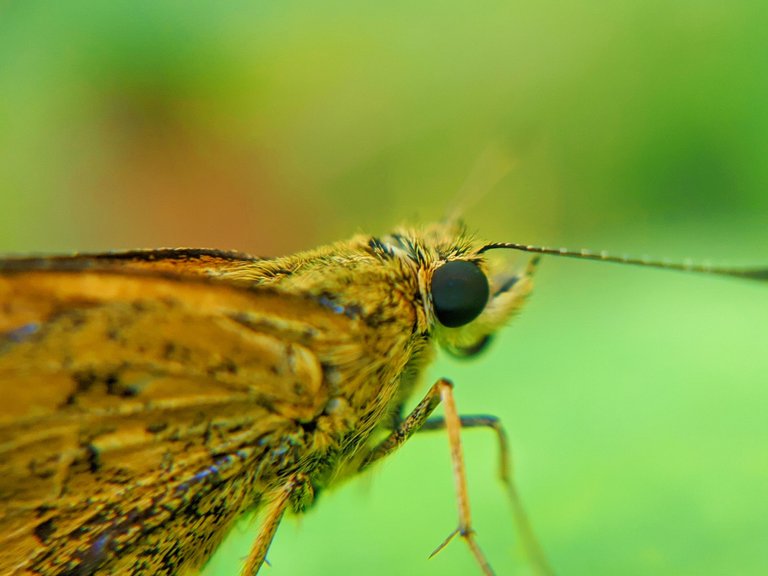 ---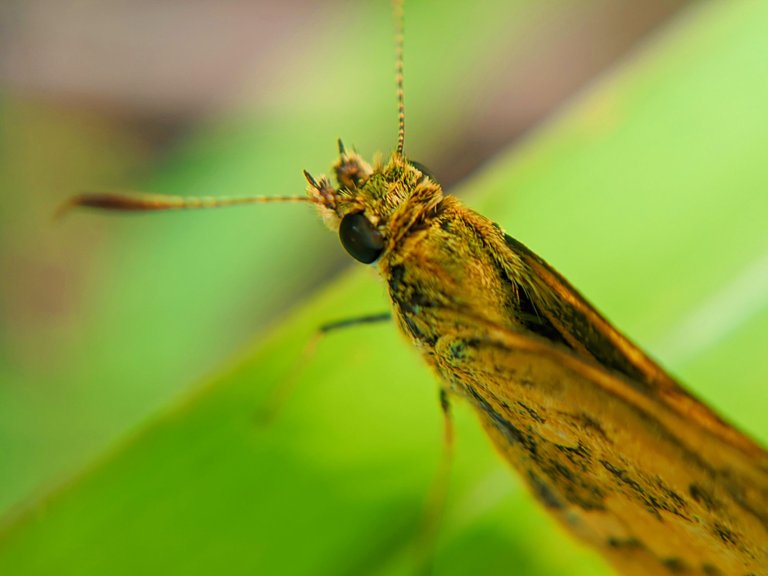 ---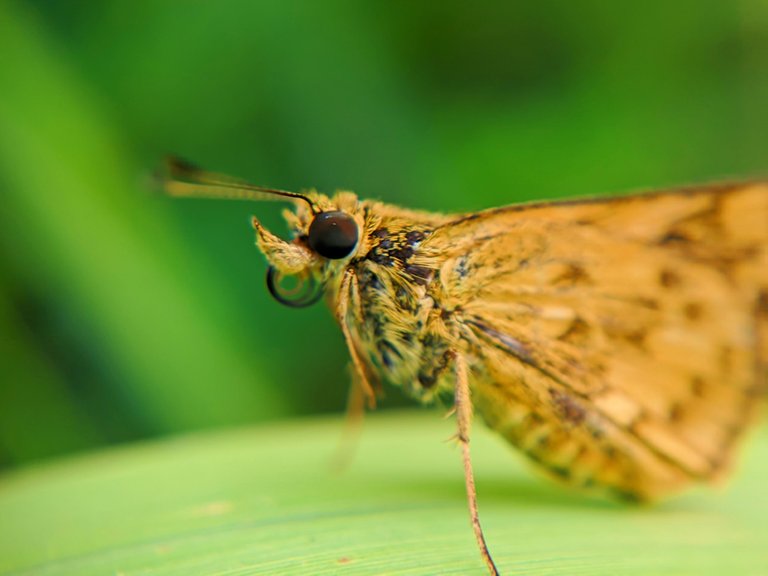 ---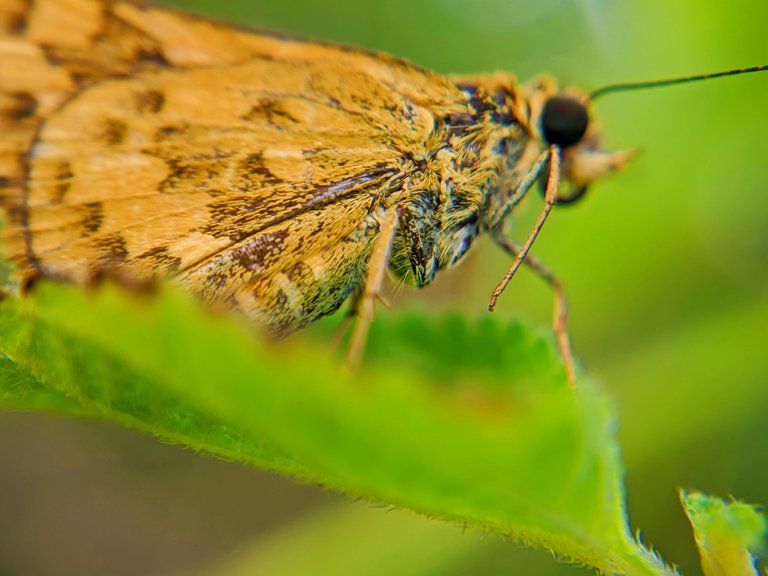 User Tool Information
| Camera | Realme 5 pro |
| --- | --- |
| Equipment | Macro Lens |
| Object name | butterfly (Potanthus) |
| Edit | Default application |
| Location | Indonesia-Aceh |
| Photographer | @flamego |
Alright all friends. Thank you for visiting my post, I hope it's useful and see you next time.