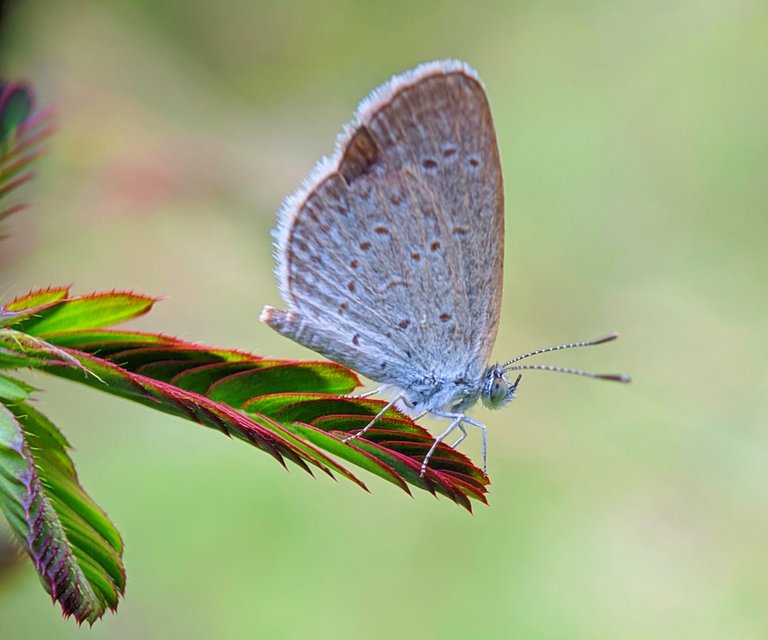 Good morning and greetings to all of you.
In connection with my first post, this time I will share my photos from yesterday.
This is the result of my photo yesterday, I took this photo object because I like it and it is unique to look at. If in my area it is called little butterfly. These butterflies usually perch on the grass in the fields. First I did not know the name and type of this butterfly. And after I searched on Wikipedia, the name of this butterfly is Zizula hylax which is a species of blue butterfly originating from Australia. This species of butterfly actually has millions of species but I can't remember them.
This butterfly that I know eats food plants and other things. The characteristics of this butterfly we can see it has two eyes, two wings, six legs, two antennae on its head and on its wings there are small black spots.
Here's a snippet of photos from my browsing: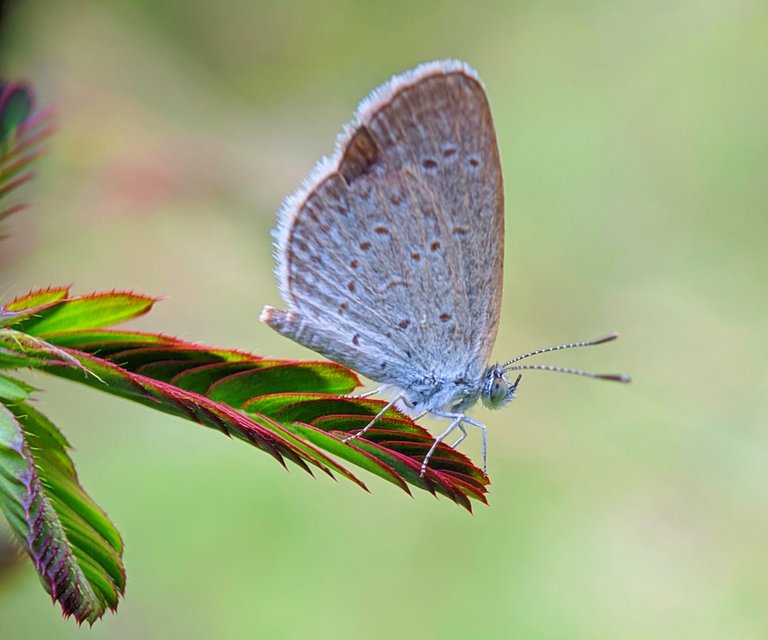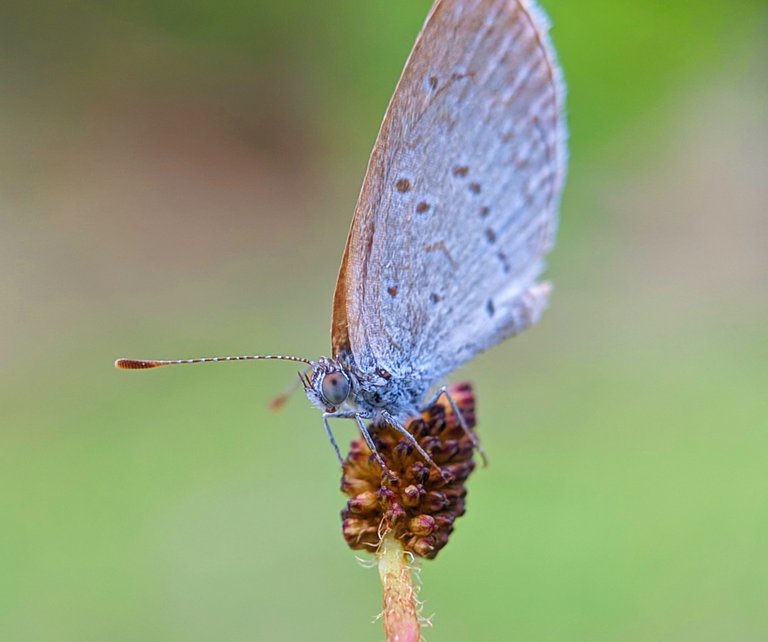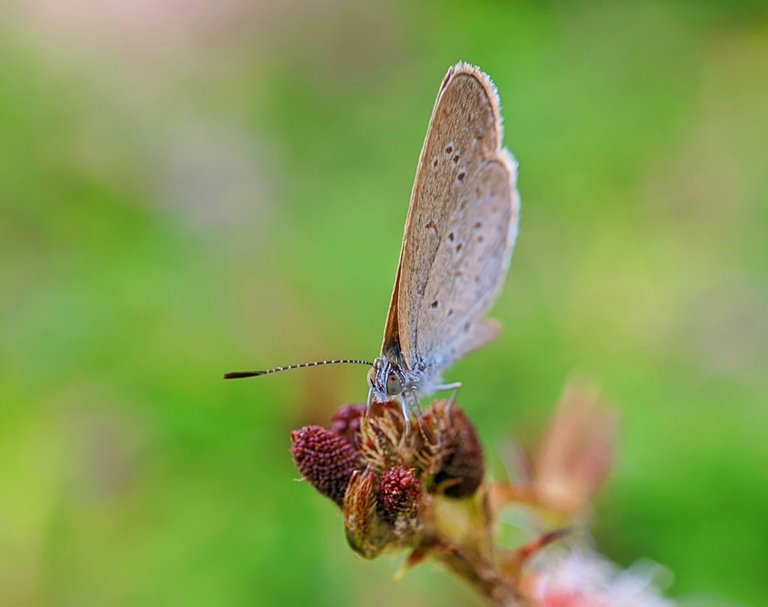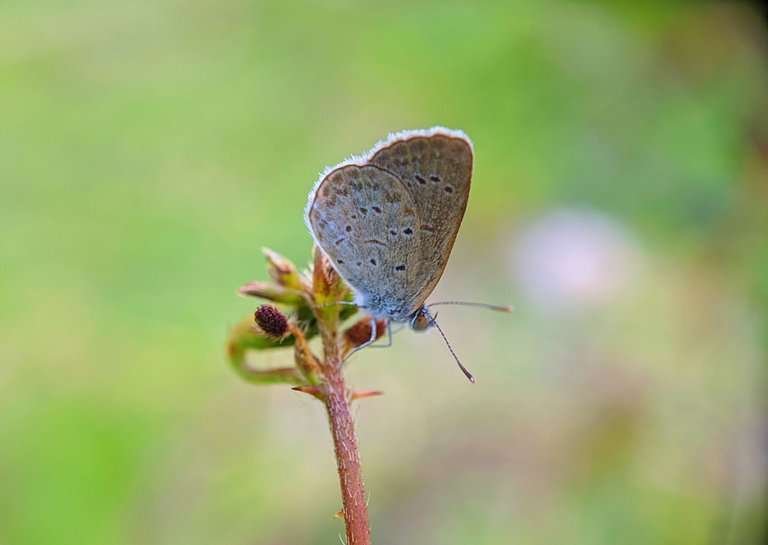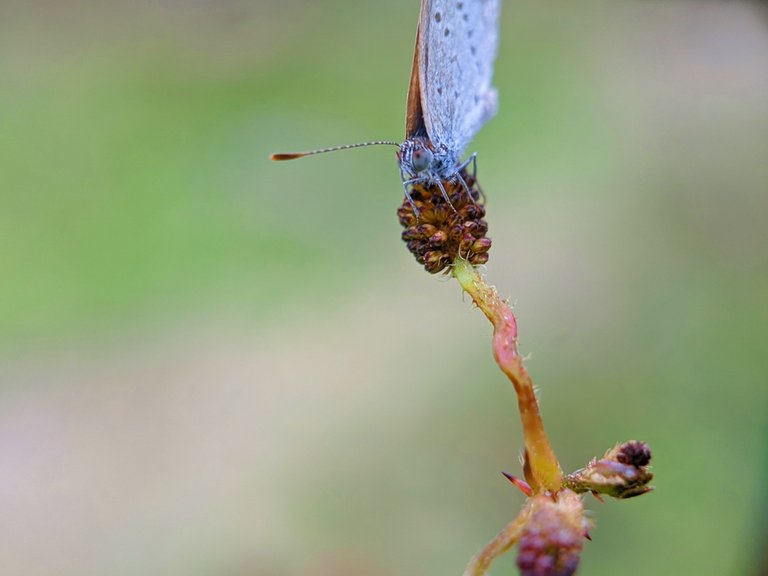 User Tool Information
| Camera | Realme 5 pro |
| --- | --- |
| Tools | macro lens |
| Object name | blue butterfly |
| Edit | Default app |
| Location | Indonesian - Aceh |
| Photographer | @flamego |
Alright all friends. This is all I can post this time, hopefully useful and see you next time.