This is the story of a man who manages to turn his insects in the frame into extra insects and is hard to find in the wild as he pulls it out.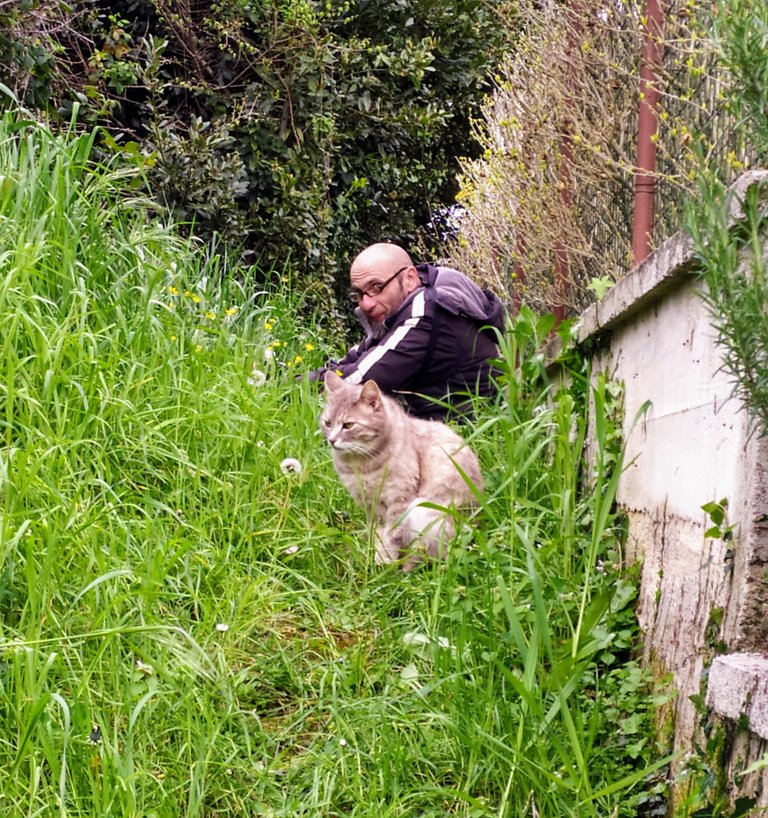 I have to start from the beginning of that day .
I went for a walk to my friend #borjan and he is also my friend on HIVE to see him, but he was not at home but went out.
And so I went in search of him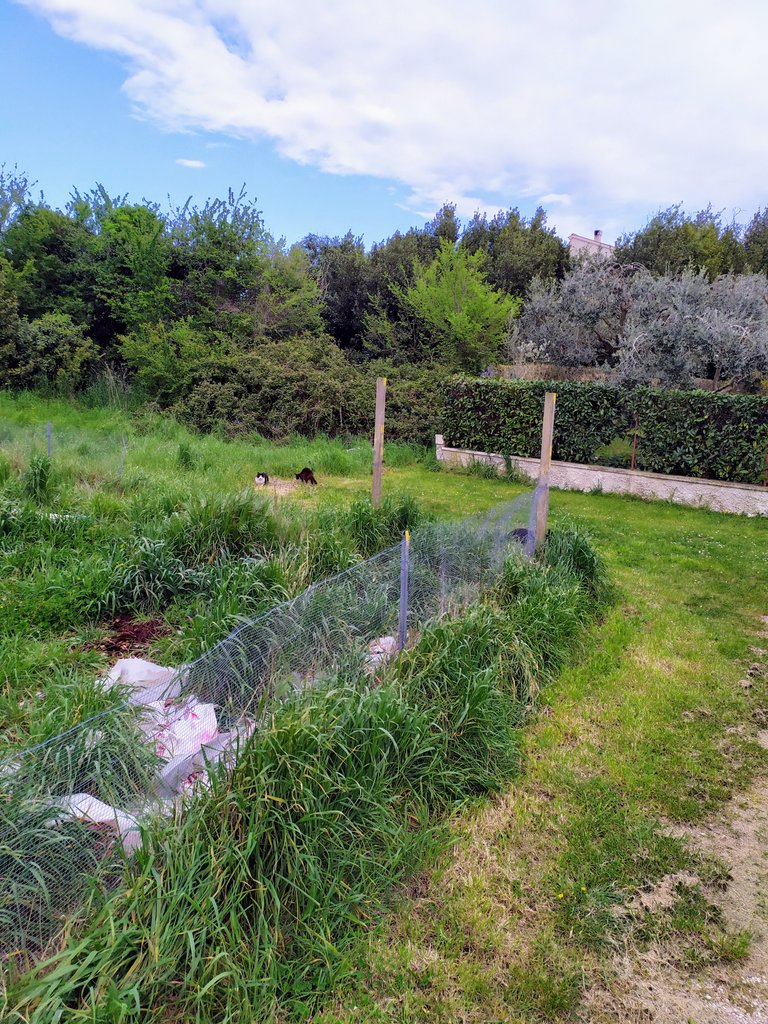 I went to a meadow nearby and saw several of his cats sunbathing and resting in the meadow ... there he was found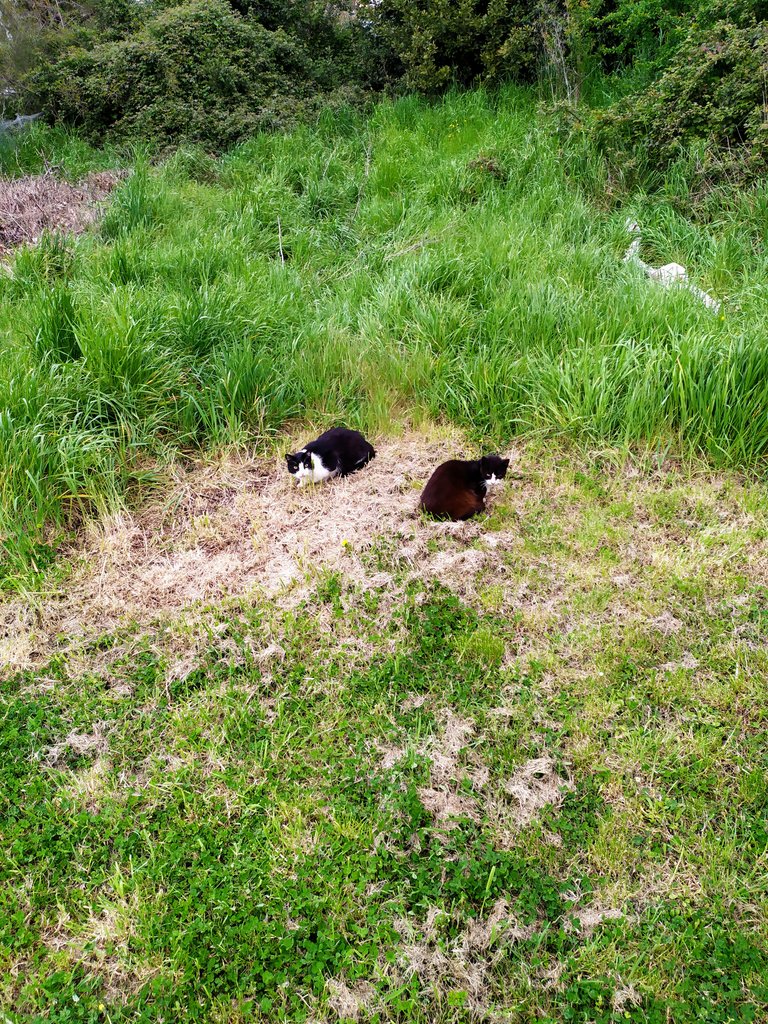 where there are cats there is also an insect hunter his faithful companions for new svantures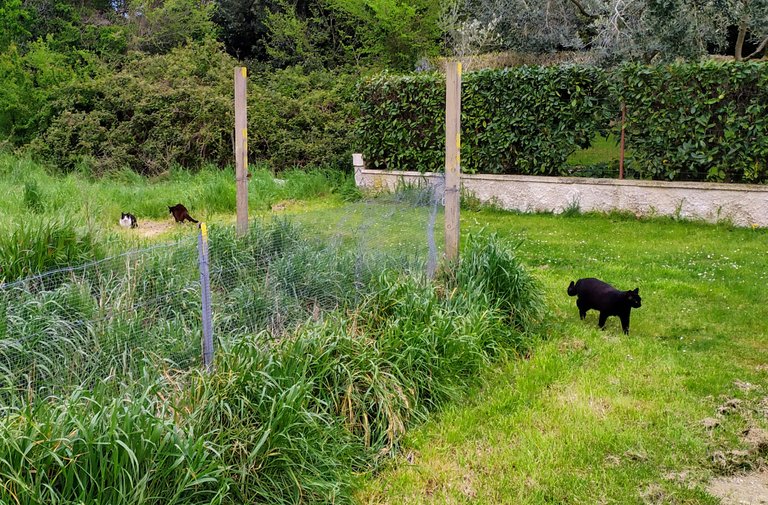 these cats always follow us in the works are very curious and serve as critics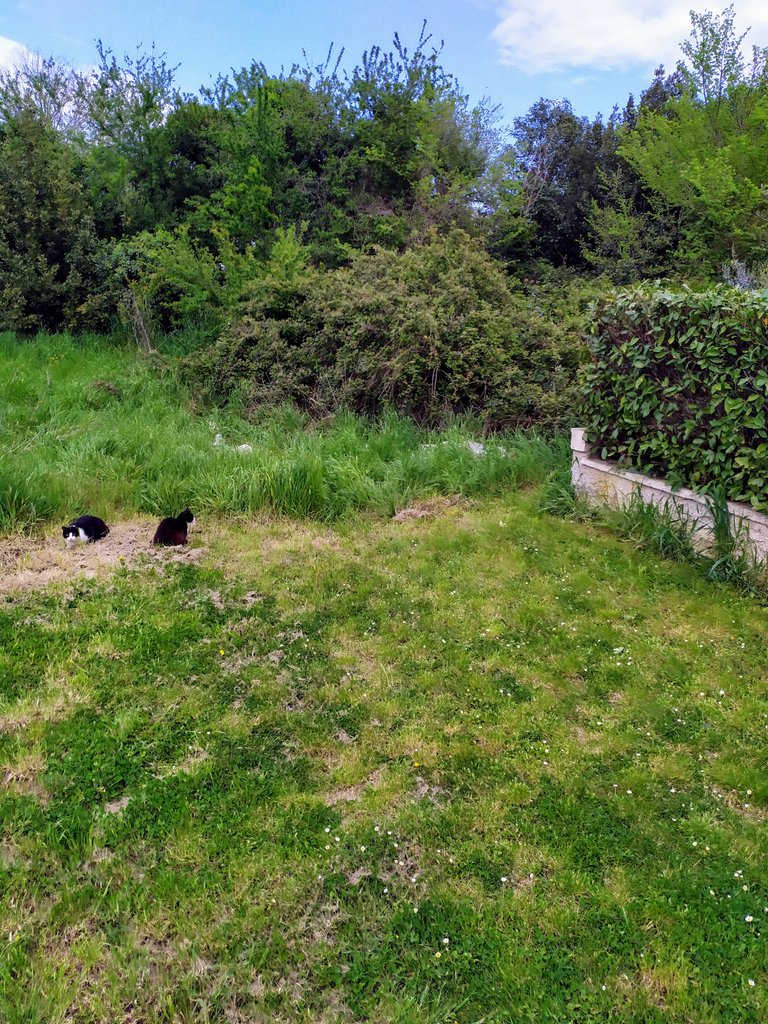 this black one is always for some action ... but where is @borjan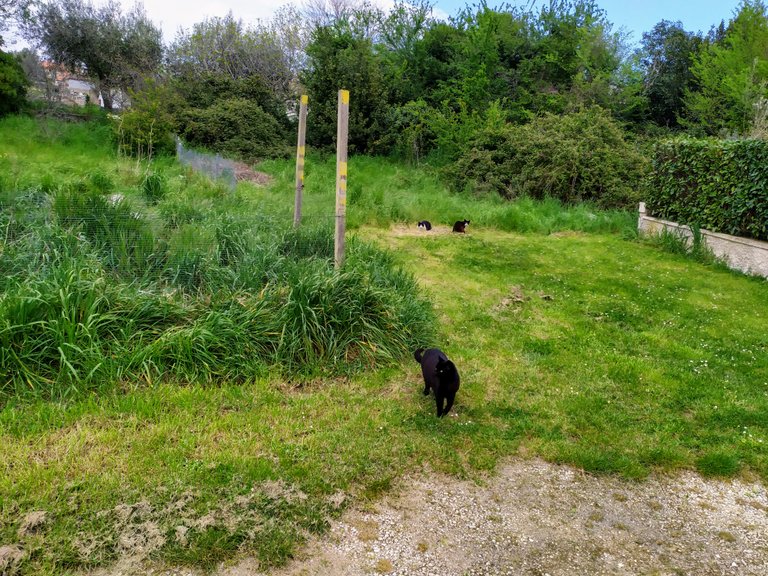 I go behind the wall where there is a small grove of wild laurel...
I'll be a little sneaky so he doesn't hear me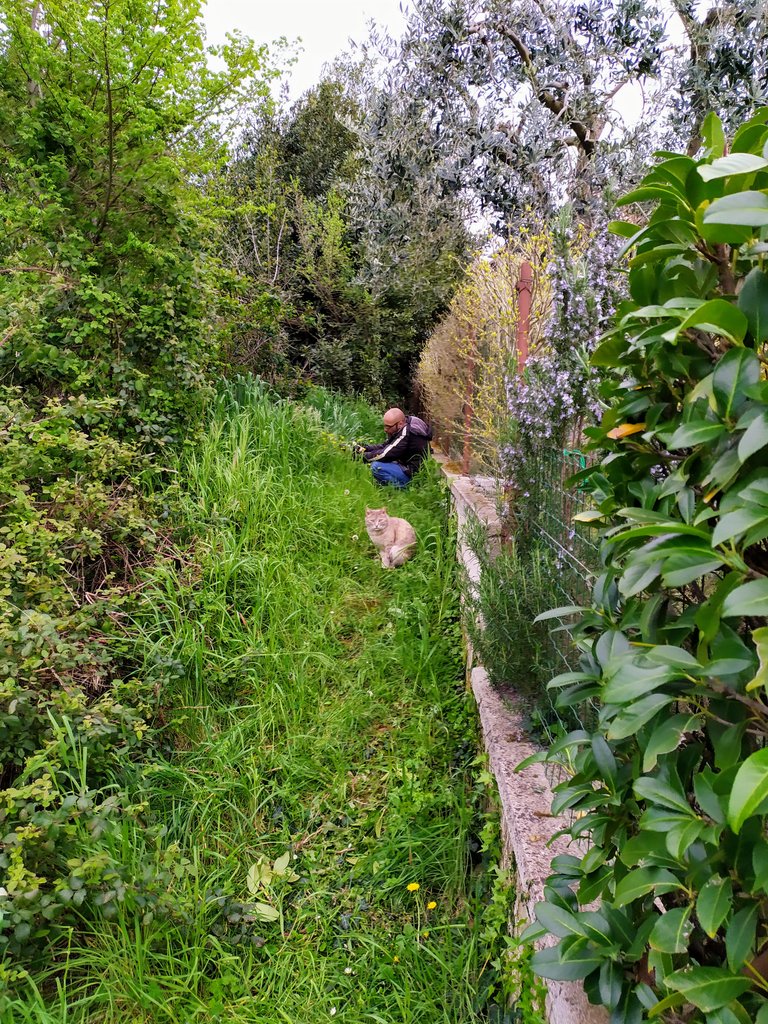 faithful guardians have no pranks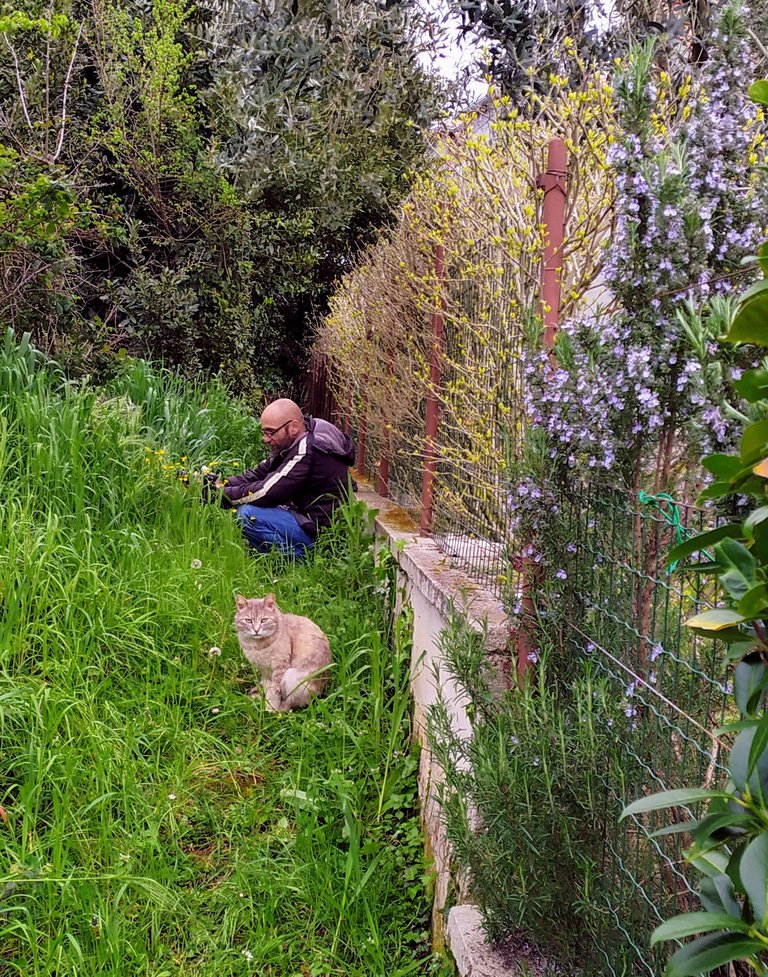 I won't disturb them and I'll take some photos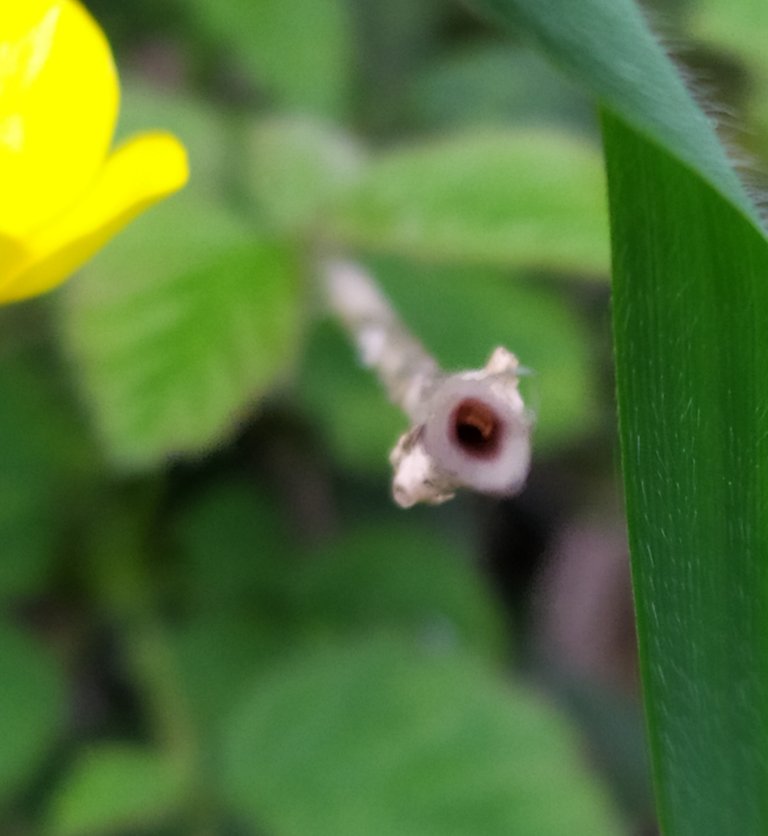 a small mite on a leaf of grass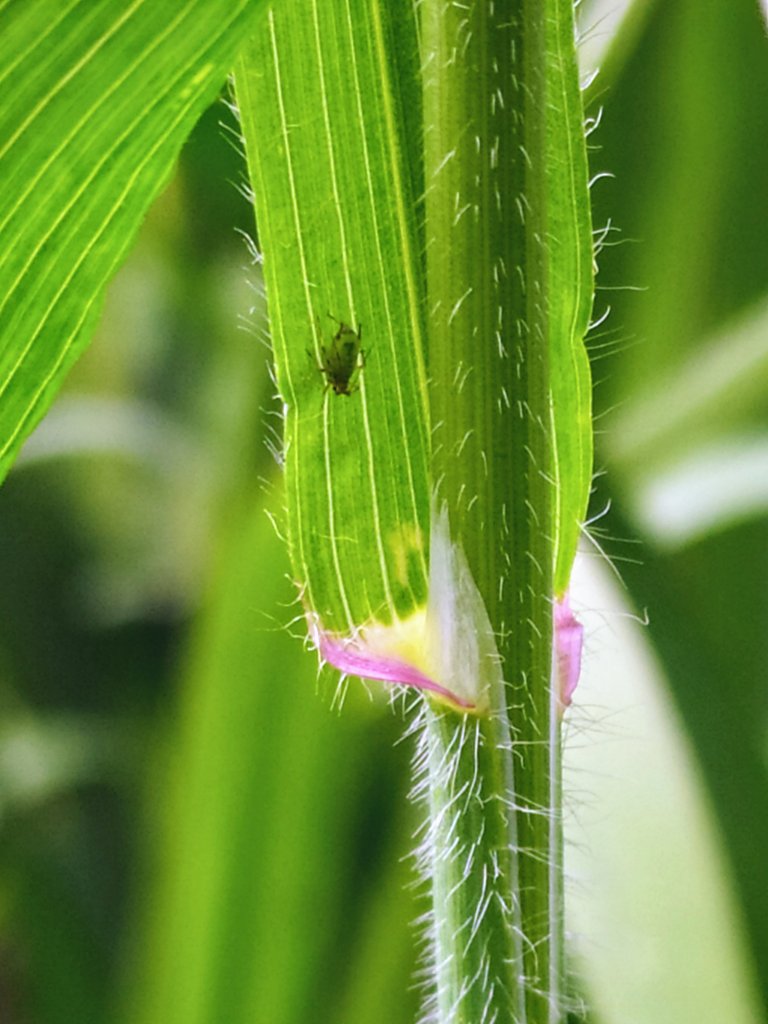 they're still there ... the real insect hunters haven't moved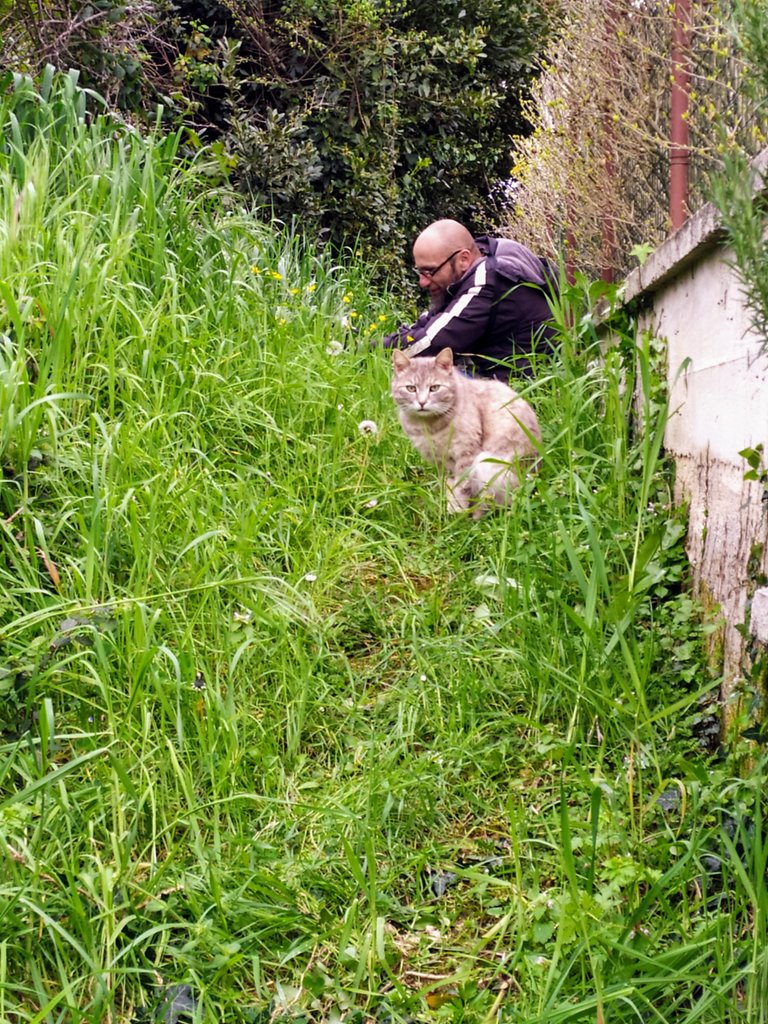 there on one leaf I saw some white fluffy snowflakes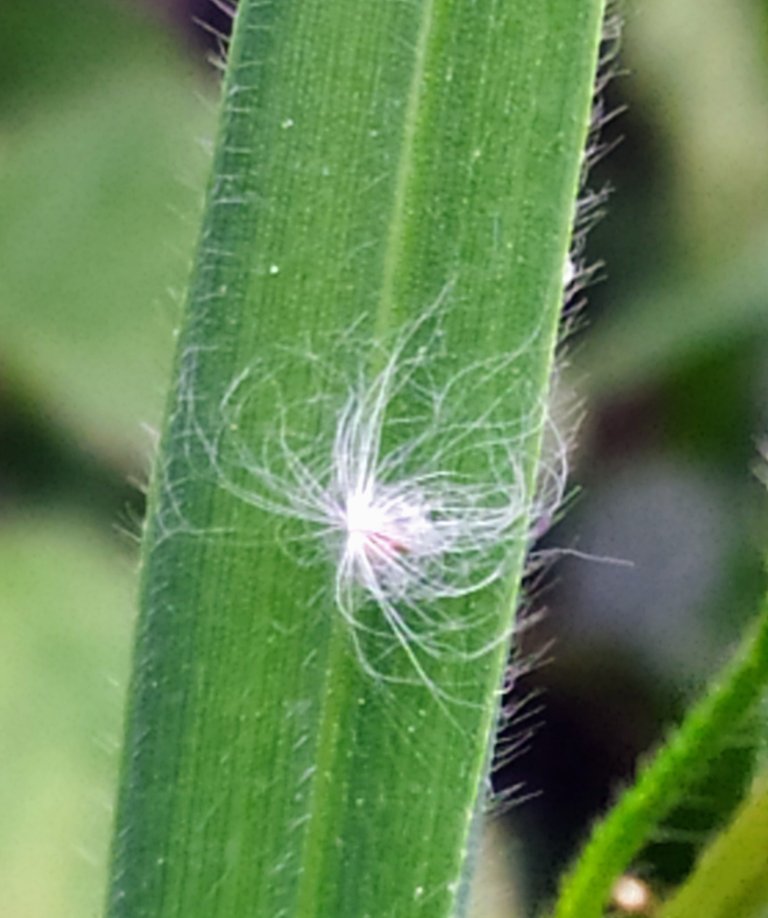 I turned around a bit to see the cats resting or waiting for some insect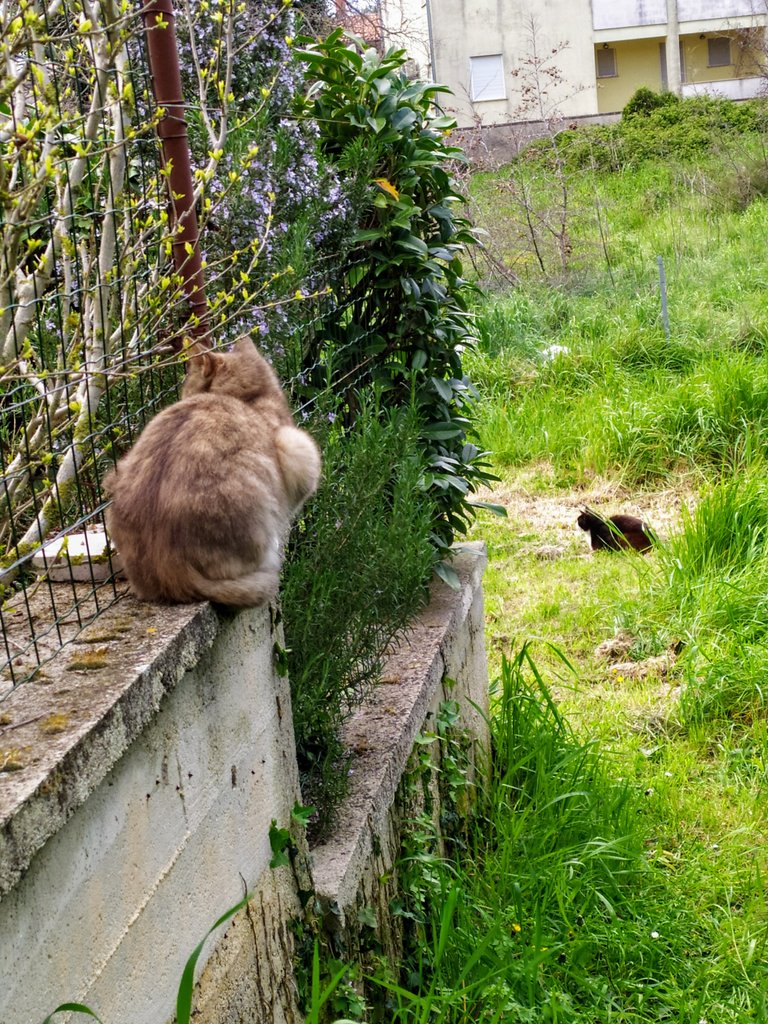 there I made a little sound like "kuku" not to scare him at work while photographing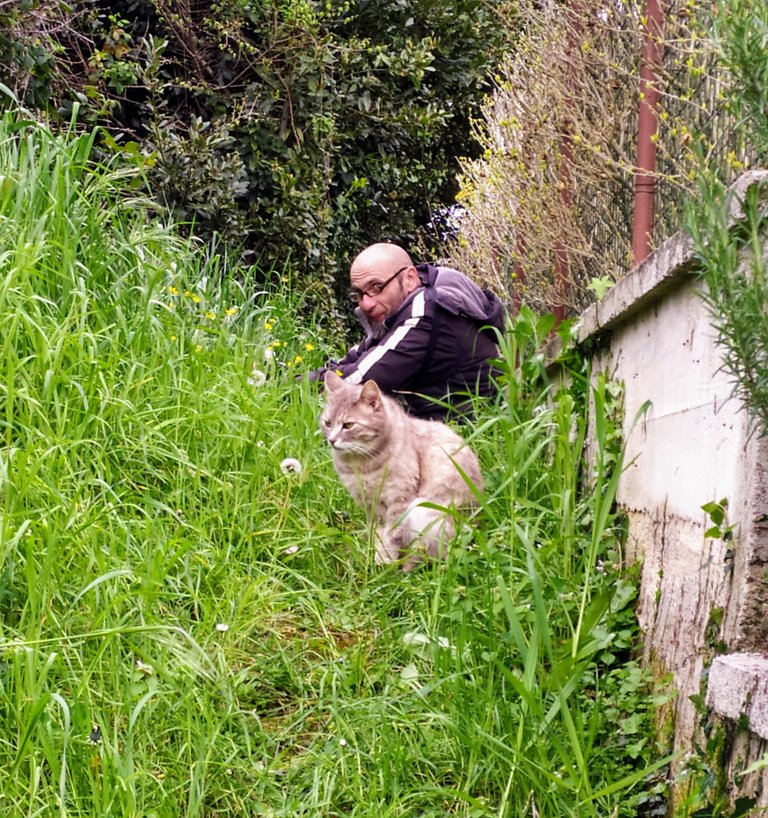 there I saw a twig that had a hole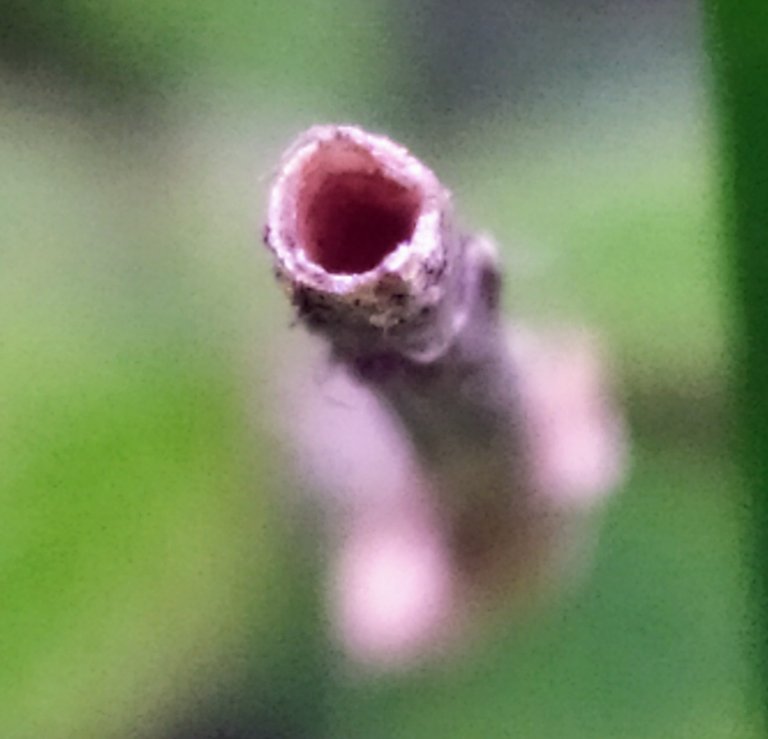 it is not very common to see a drilled young branch of a tree through the very middle of a branch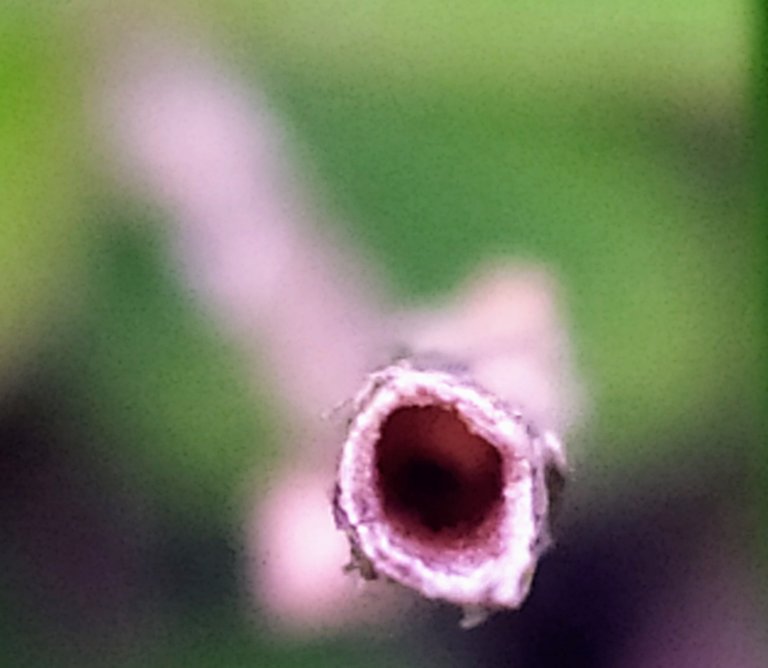 here are our two in the frame a little laugh and we continue on our search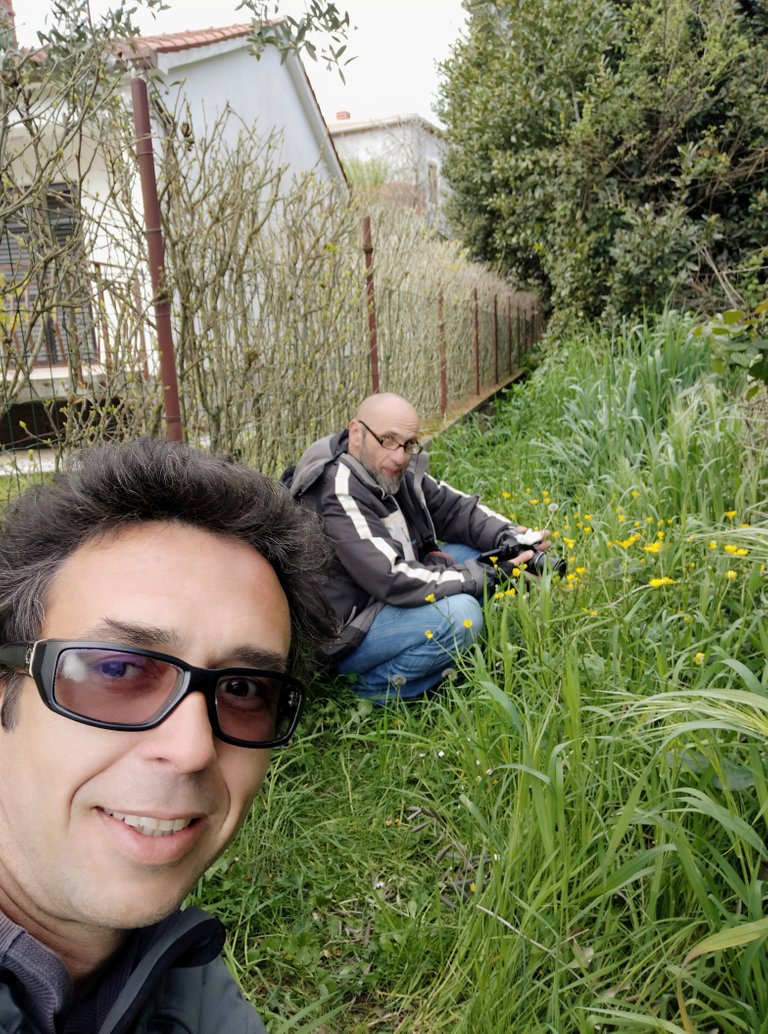 there in one part I found pupae glued to a leaf of grass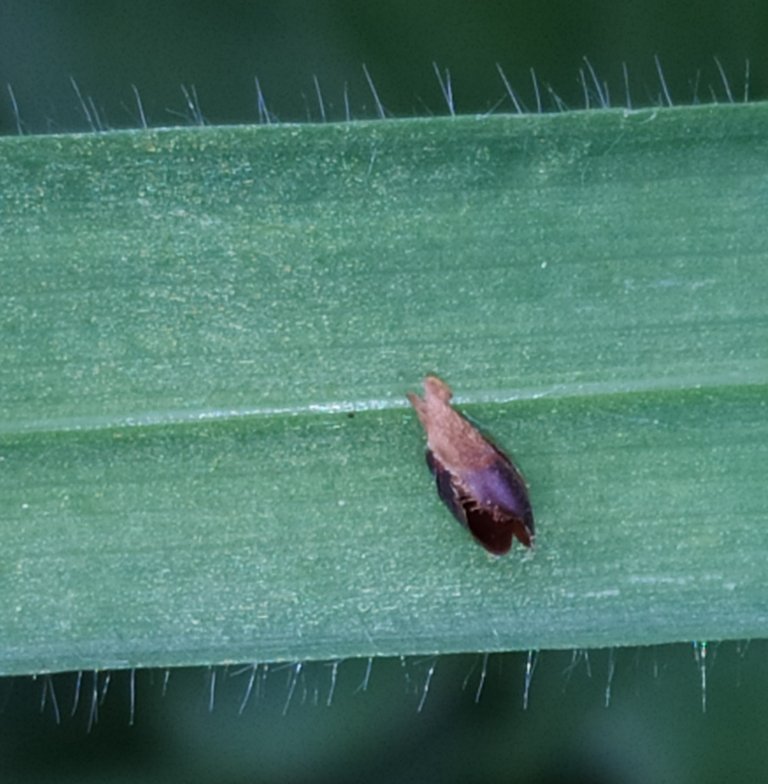 and holds up well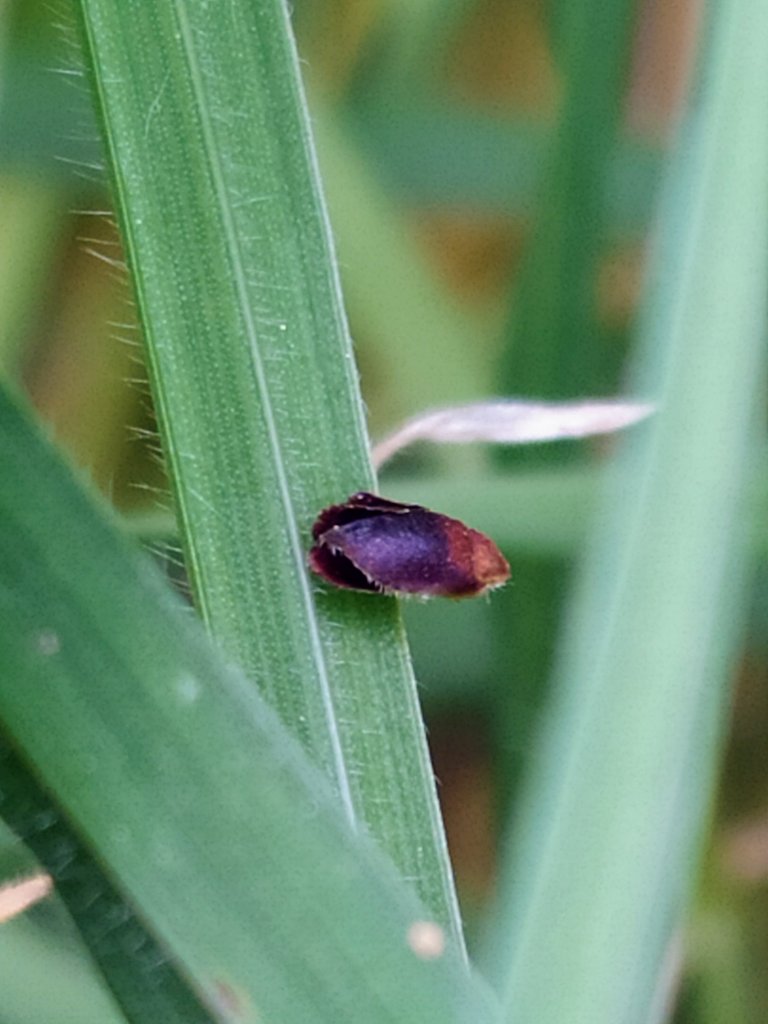 this is something like a piece of tree bark to me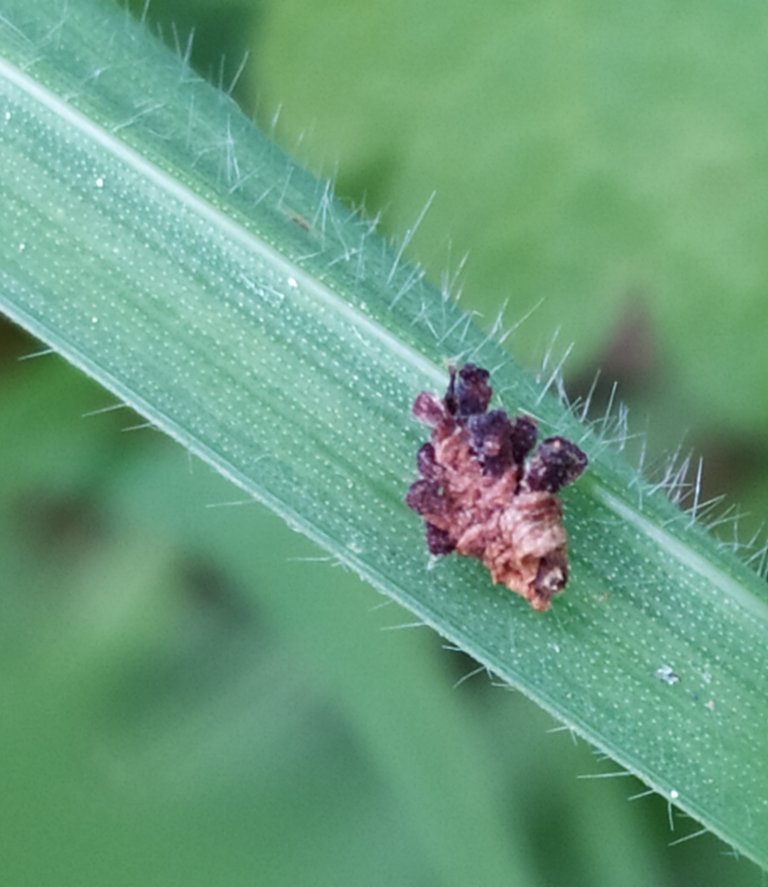 this hood also looks weird sideways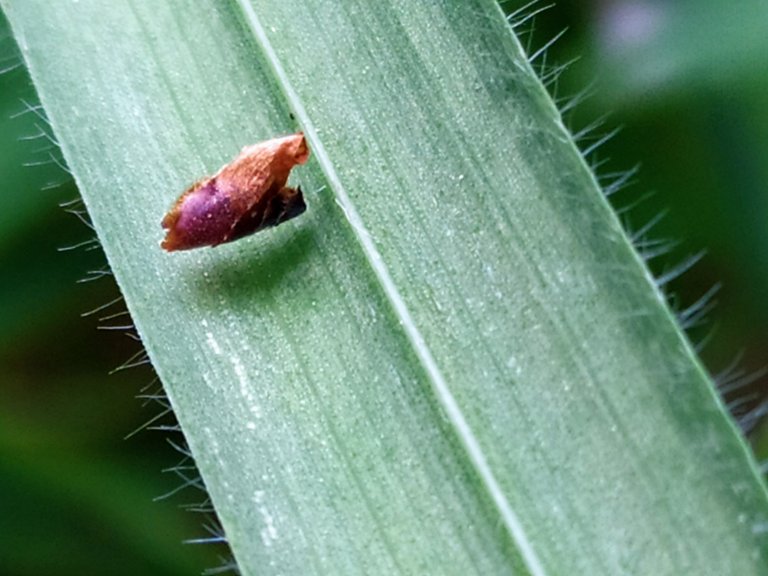 a large mosquito Tipula ( Lat . Tipulidae ) flew in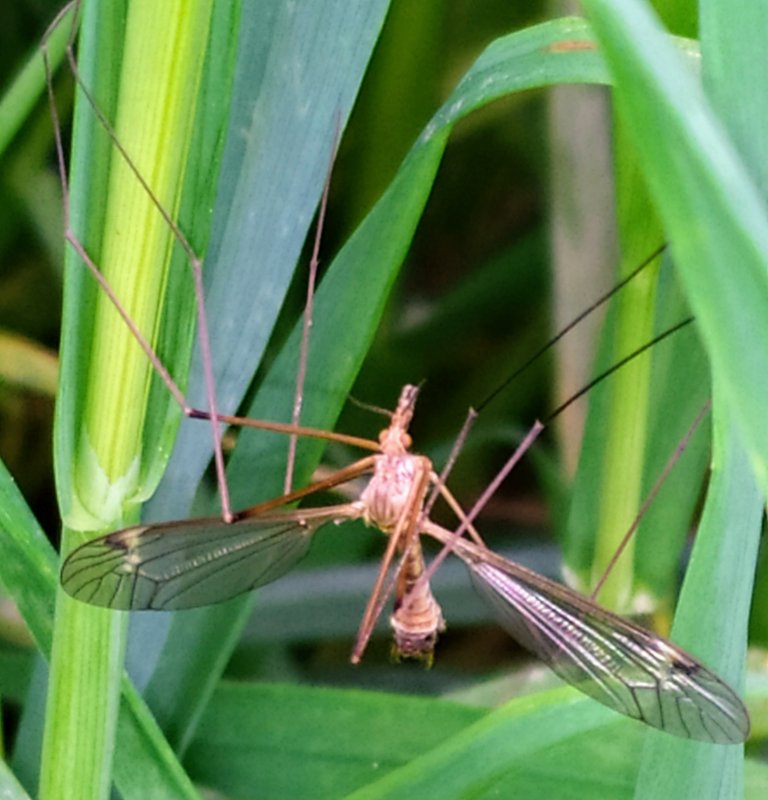 this species of large mosquito Tipula does not suck blood like an ordinary mosquito but feeds on plant juices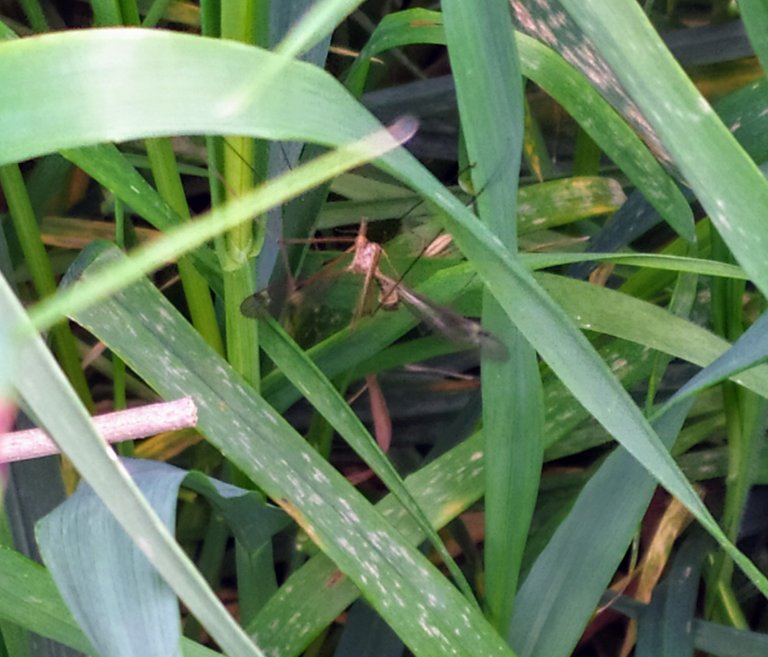 there was something on this sheet but crumbs remained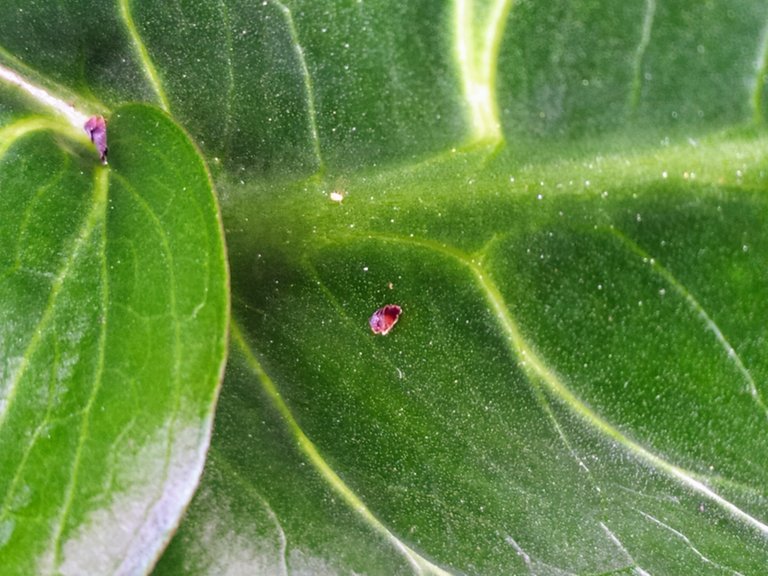 now slowly away from him from @Borjan and go to the half wild forest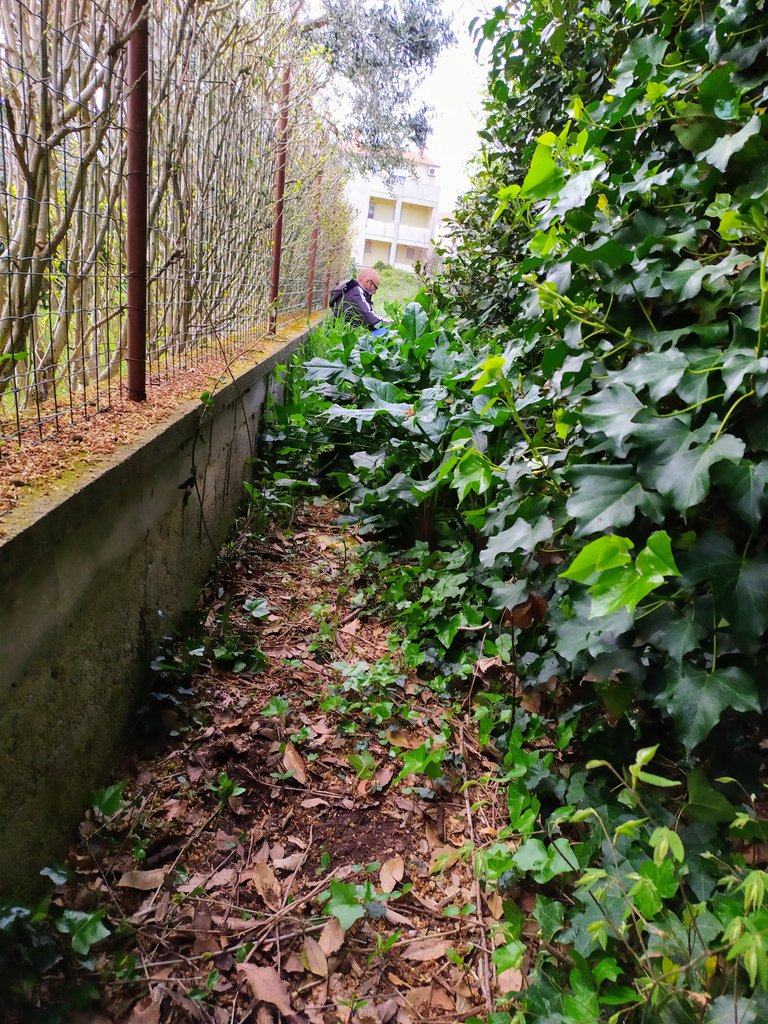 there he immediately found himself on a piece of rotten wood that had been caught by mushrooms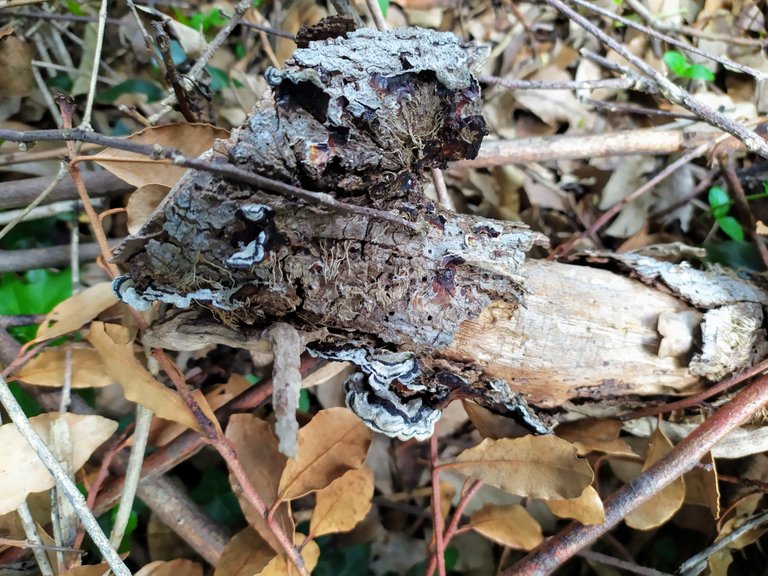 They have a nice patch of these mushrooms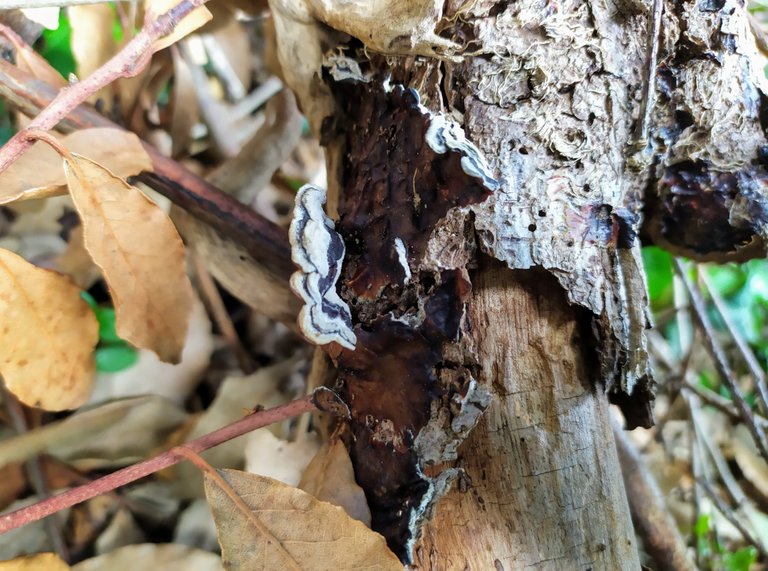 there on the floor of a small plant from a small ball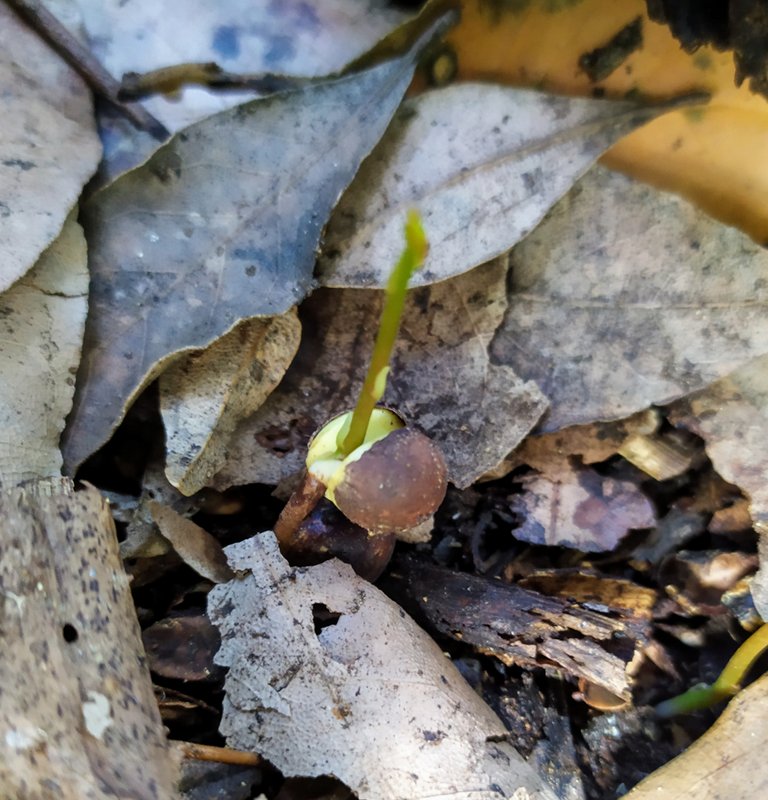 it is a seed ( Lat . Laurus nobilis ) the fruit is a black dark purple ball that sprouts like this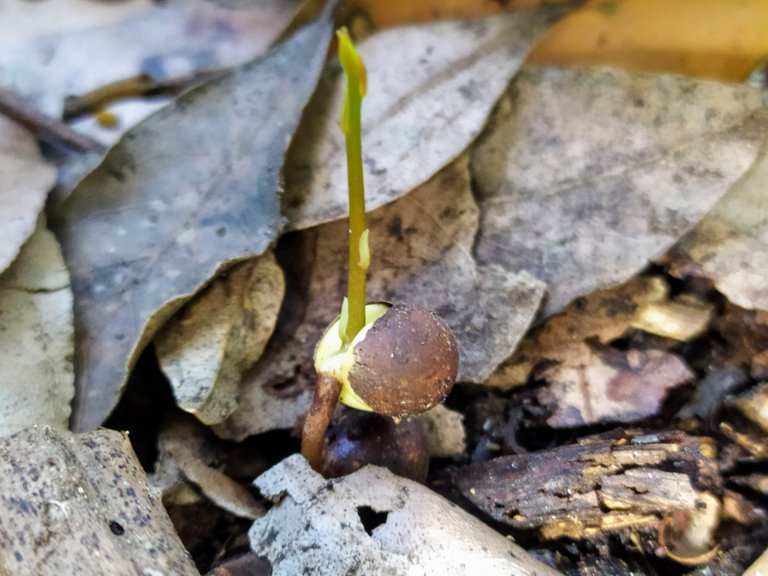 Small small and for which mesec is large and thick in this damp town of forester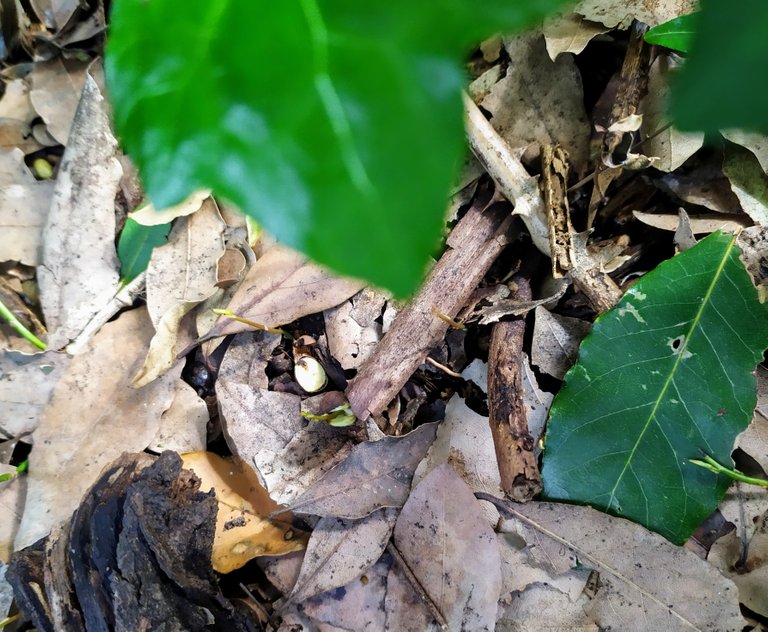 Here ivy (Lat . Hedera helix ) let his thick dams on the floor with his hairy pumps entering the trunk and sows of juices, moisture on the walls and attached to that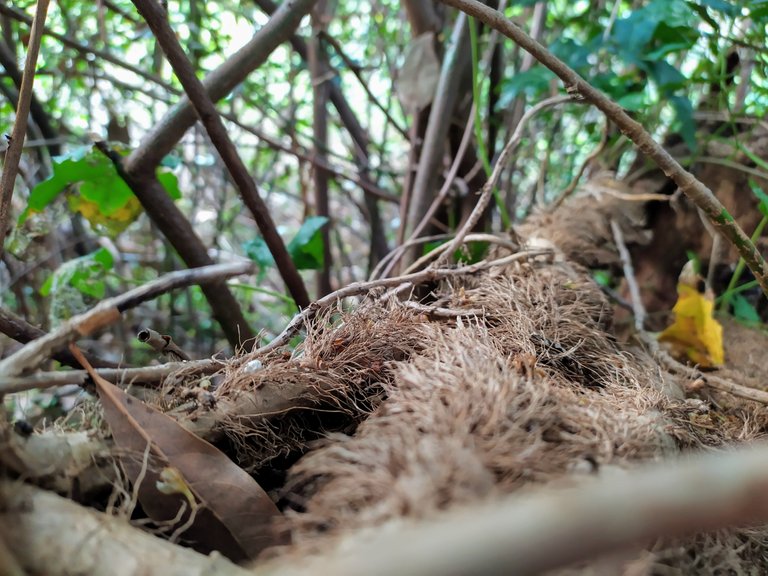 abandoned old basket from grocery store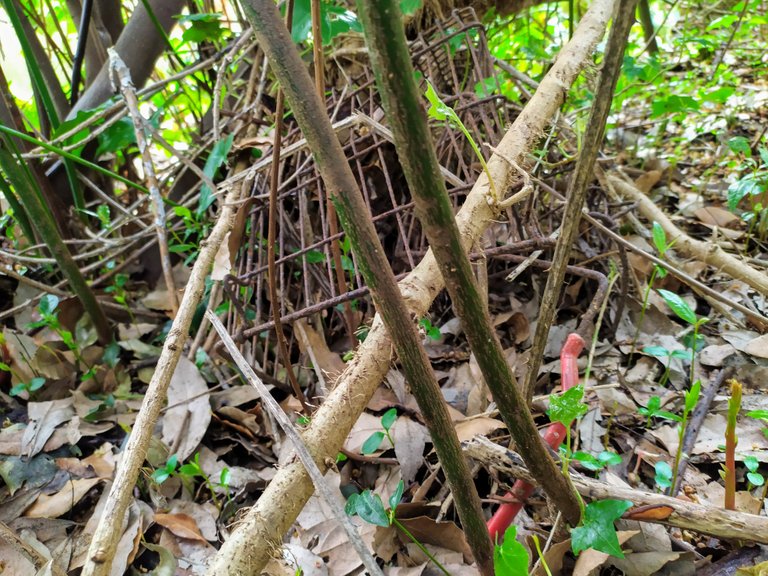 rotten wood on which hairy mushroom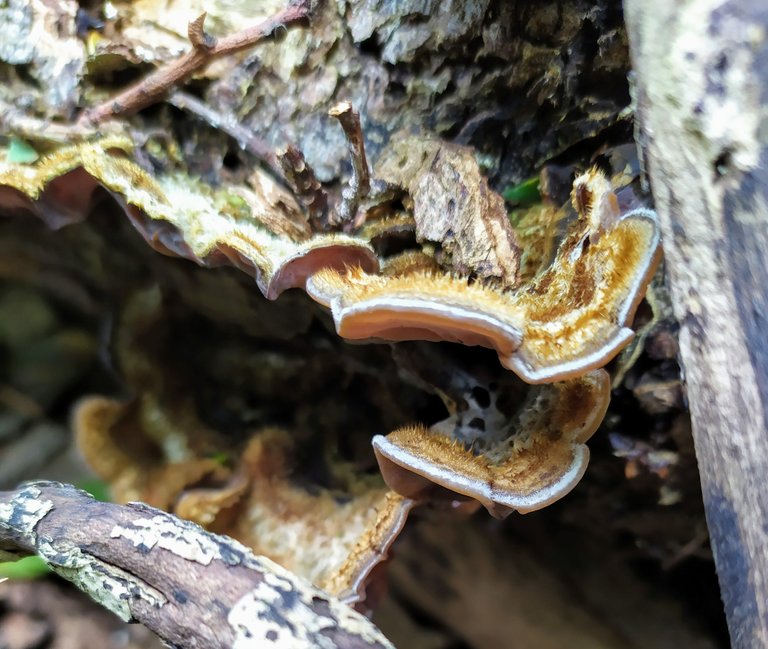 I tap it a bit and removed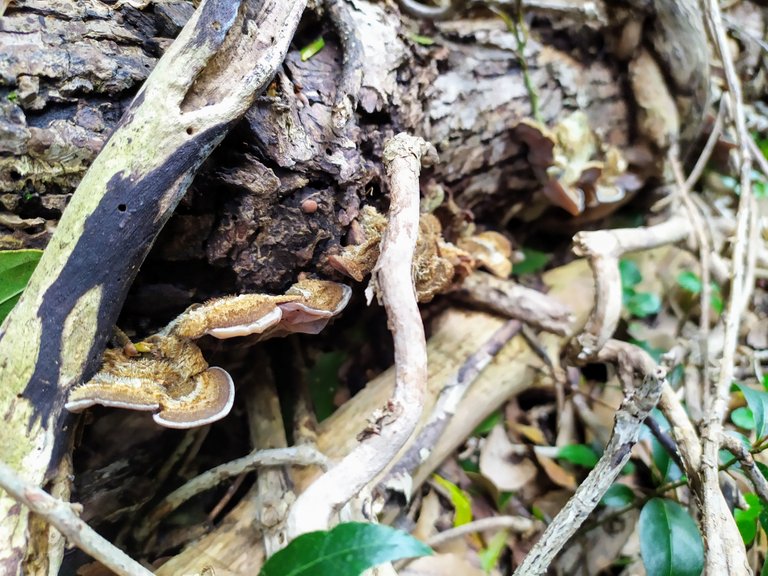 and noticed that there are plenty of moisture and water on the old leaves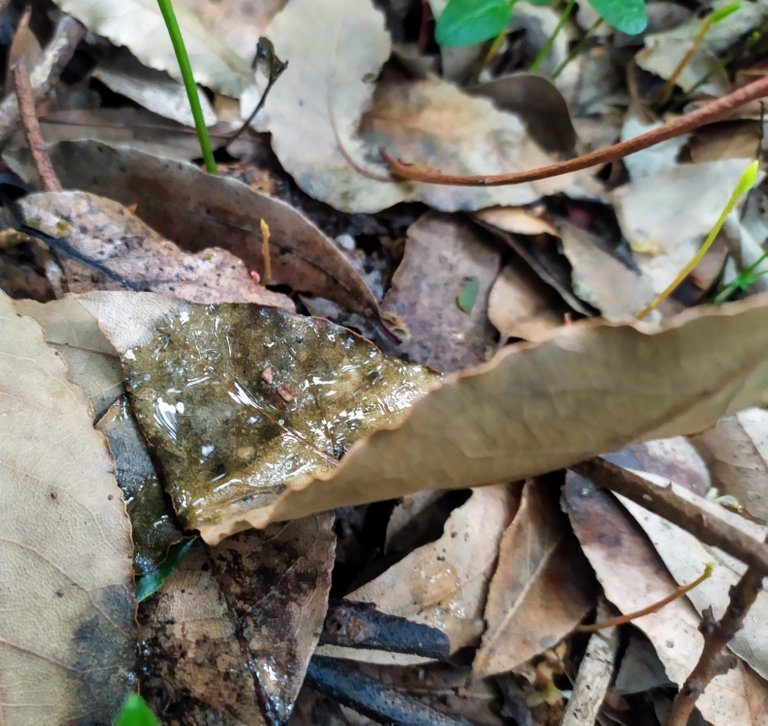 Here's a hairy mushroom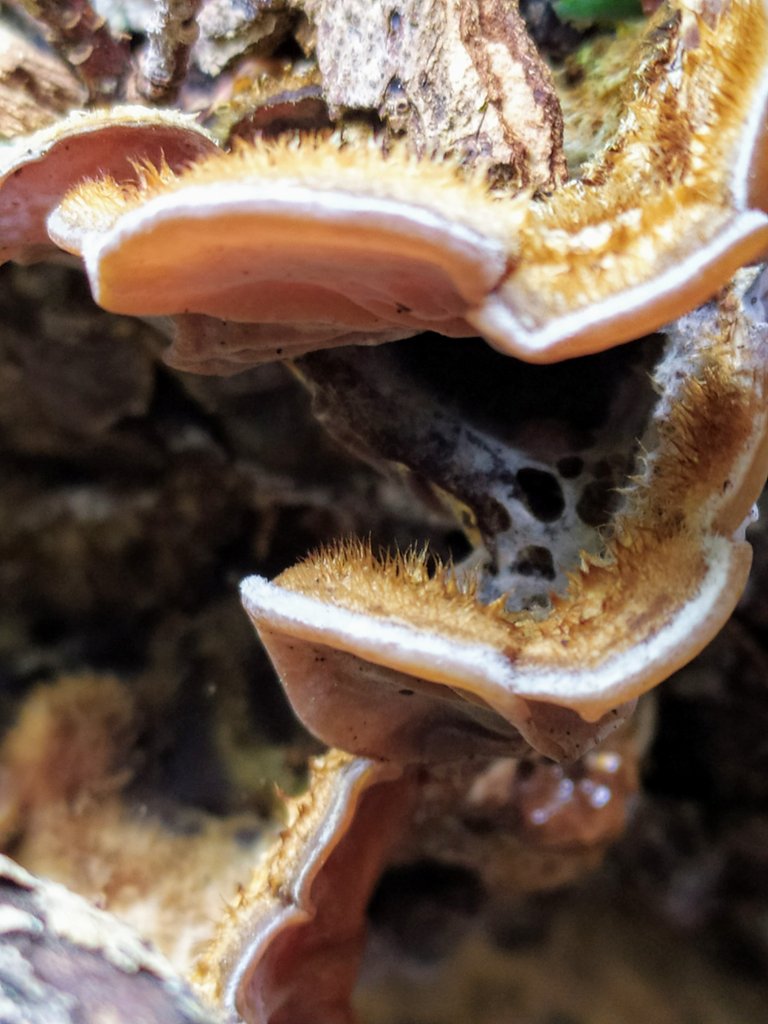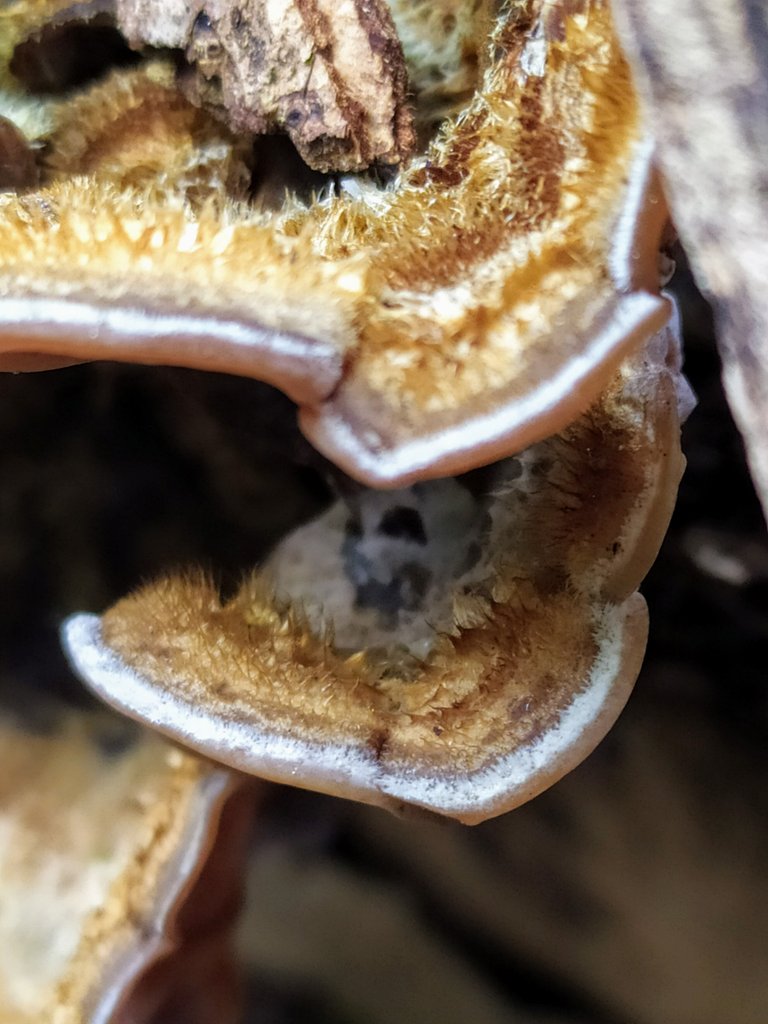 I tried a little closer to closer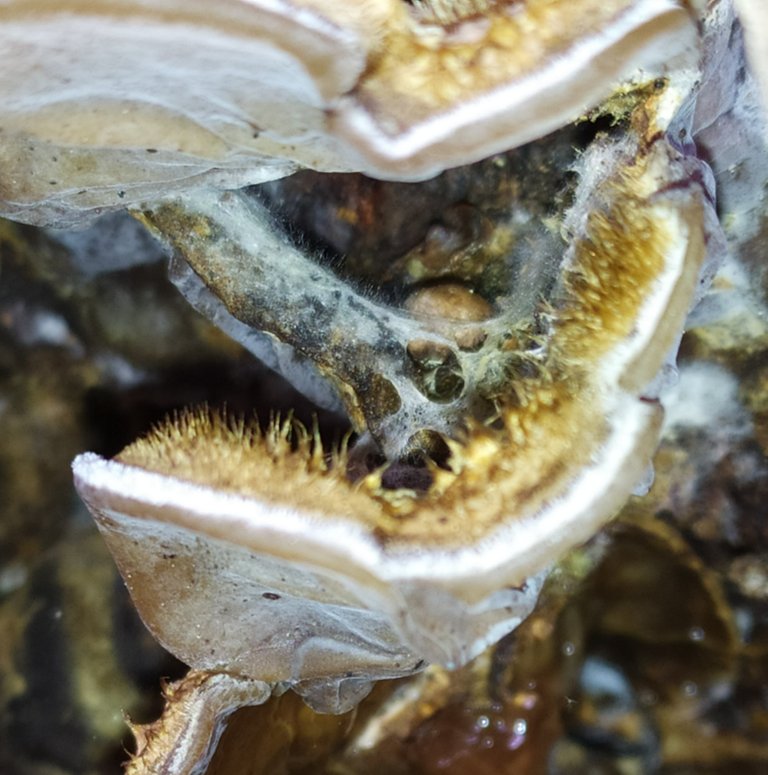 I decided it from below photography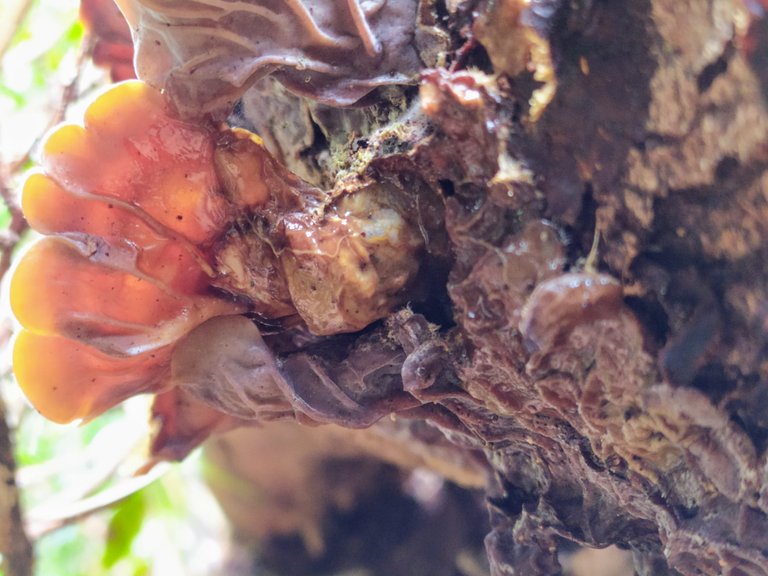 it is strange with these damp patterns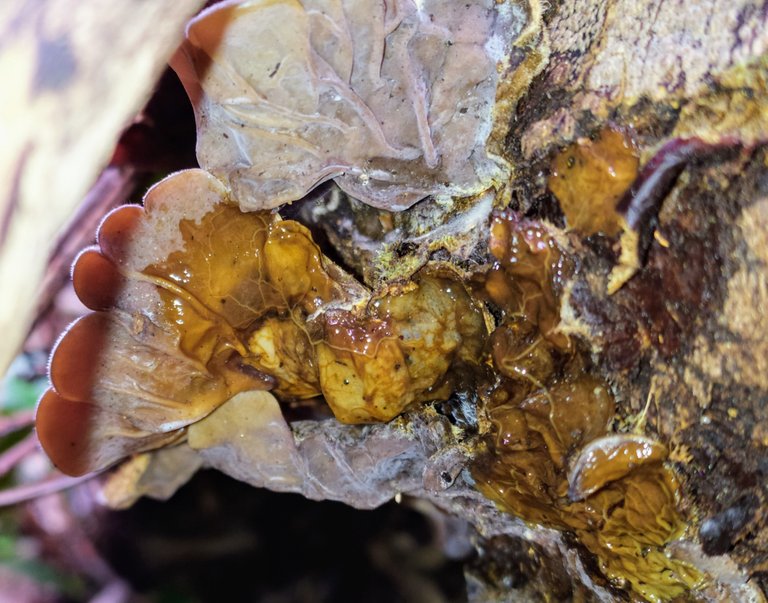 This twisted piece looks like a statue to hold something magnificent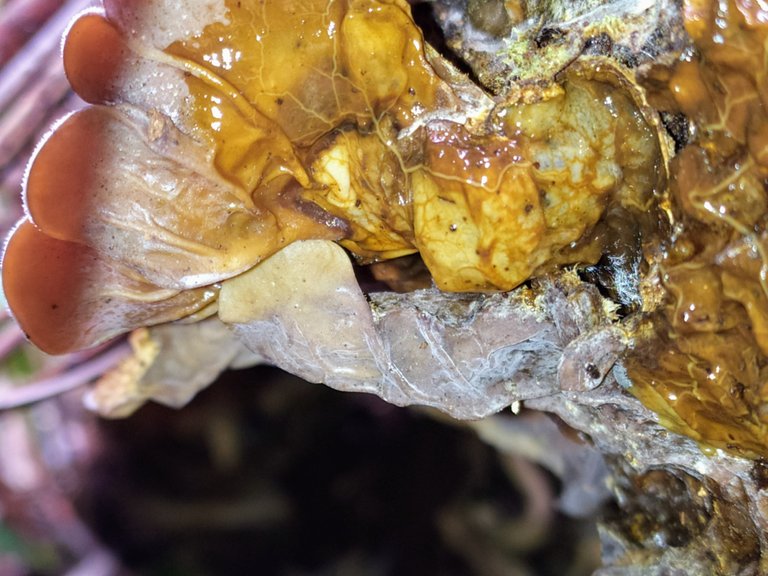 A little further Al not very much on some half meters further I came to the mushroom .. at first glance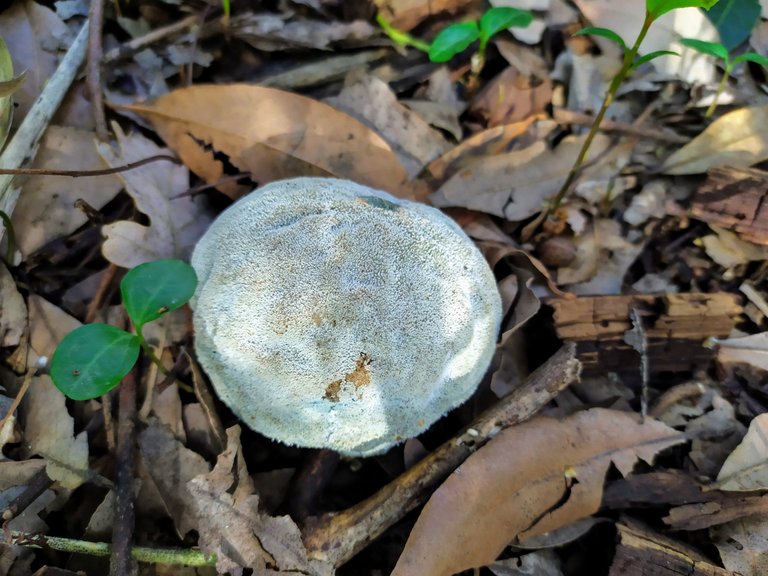 mushroom yes .. how not to her a group of molds in one place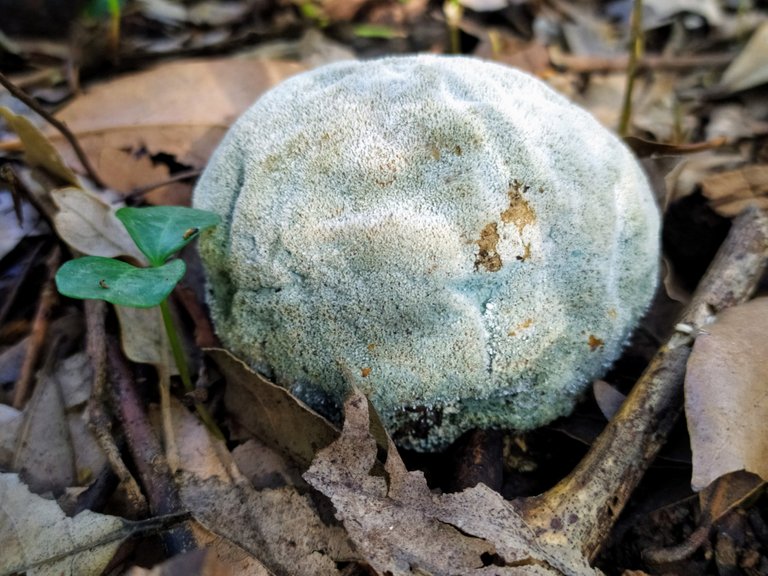 I went a little better to look at it and noticed it was a kind of citrus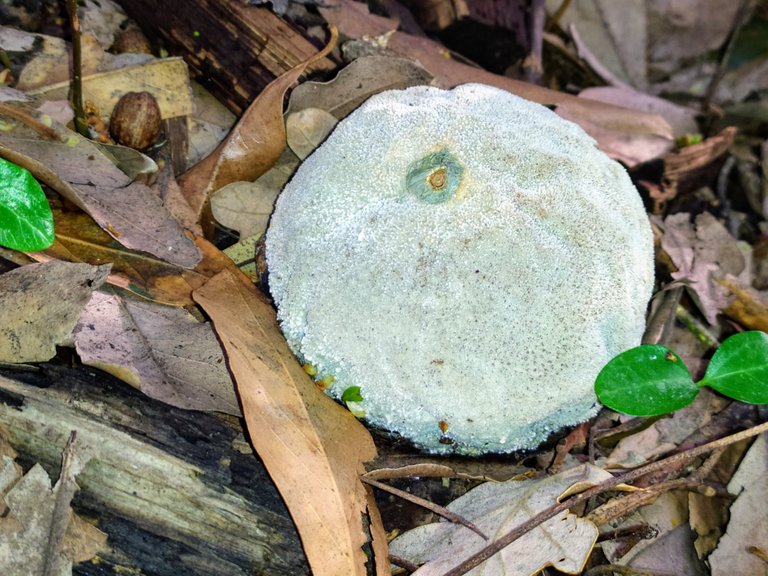 he molded just fine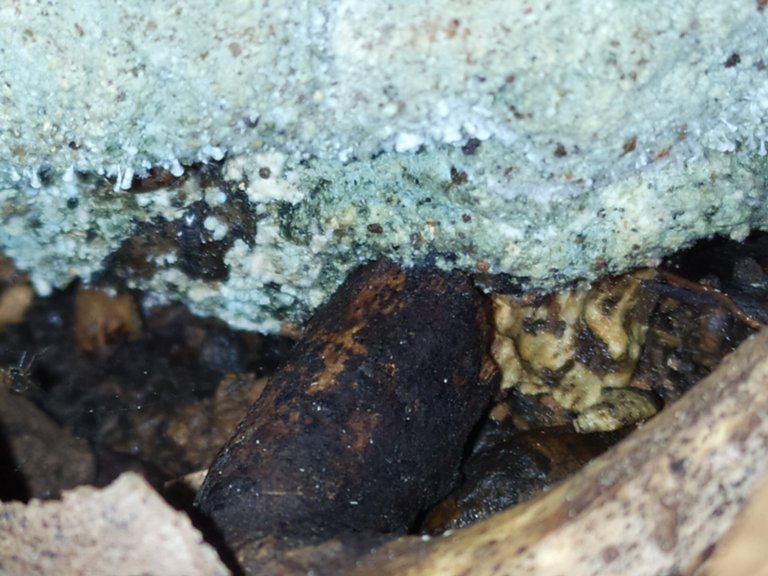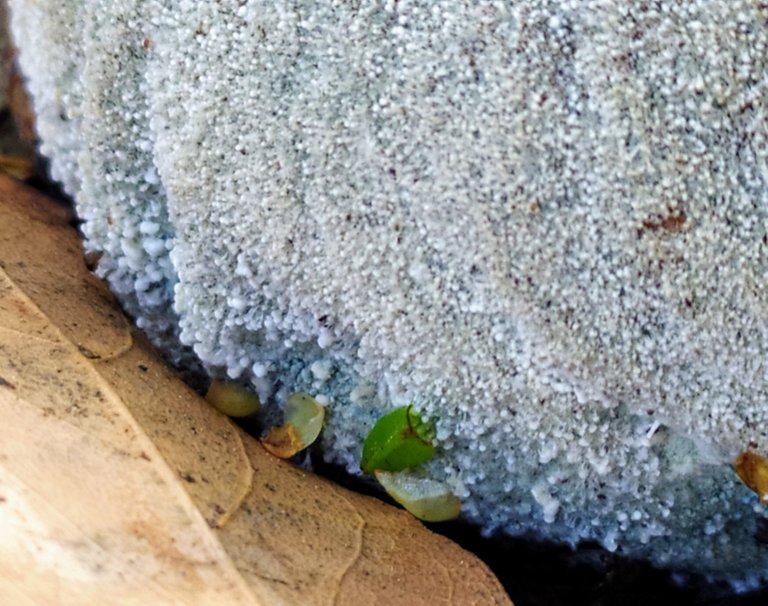 This will be good for some insects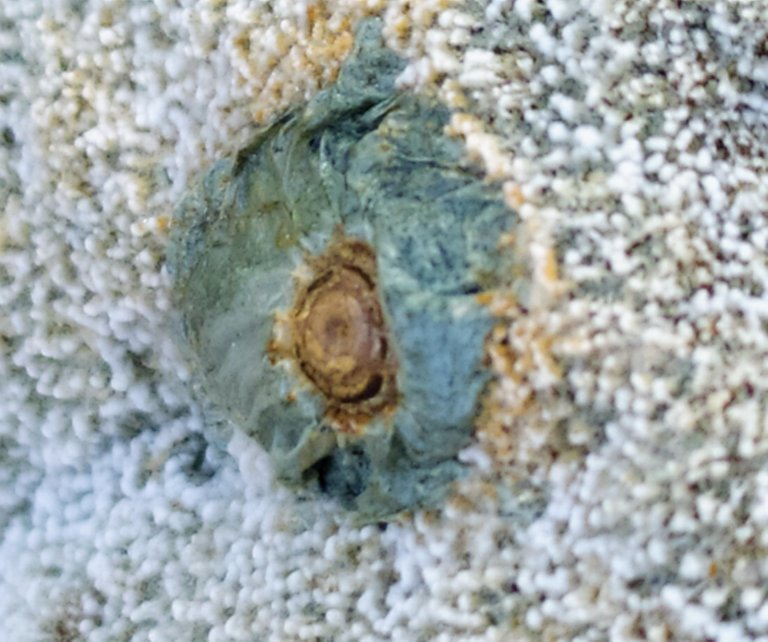 a few steps forward a vase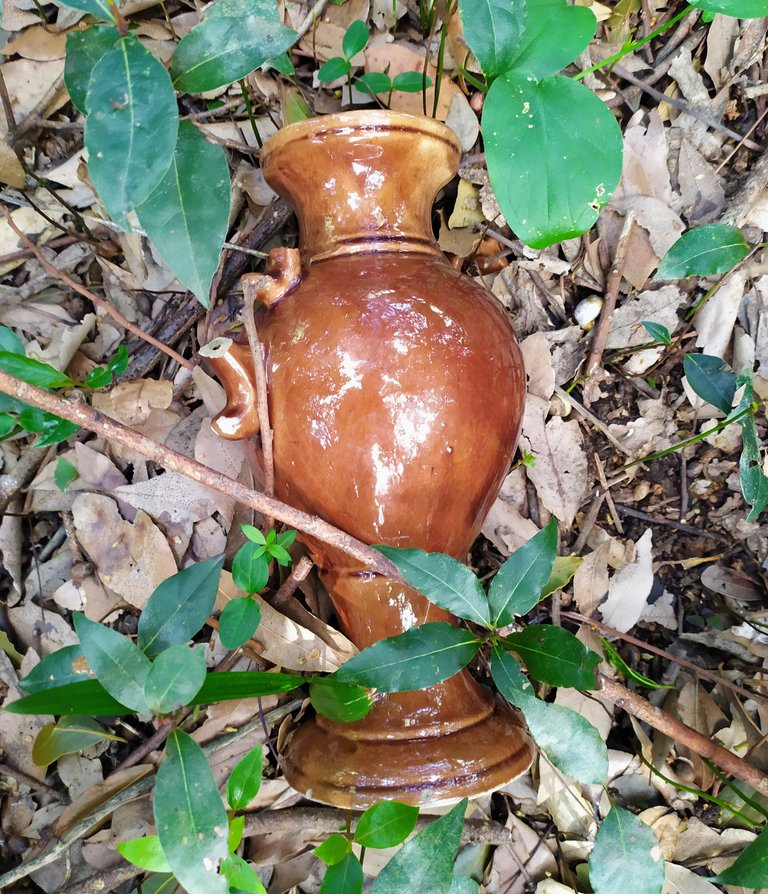 the interior interested me in what was in the morning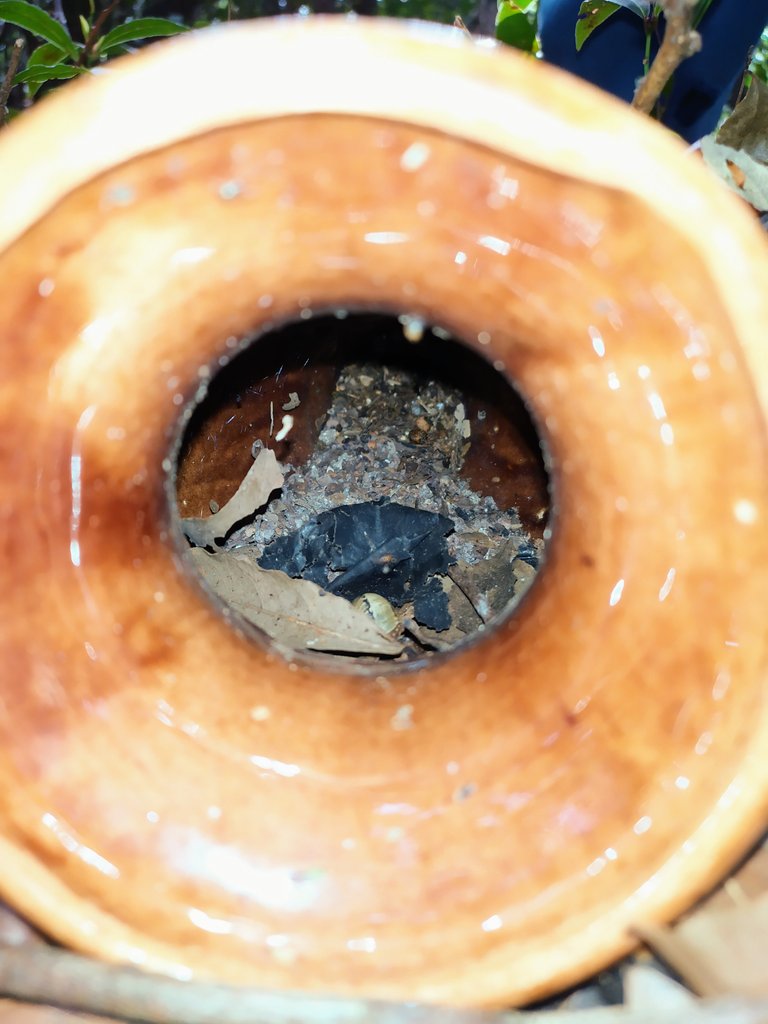 I'd better look a little deeper to see in more detail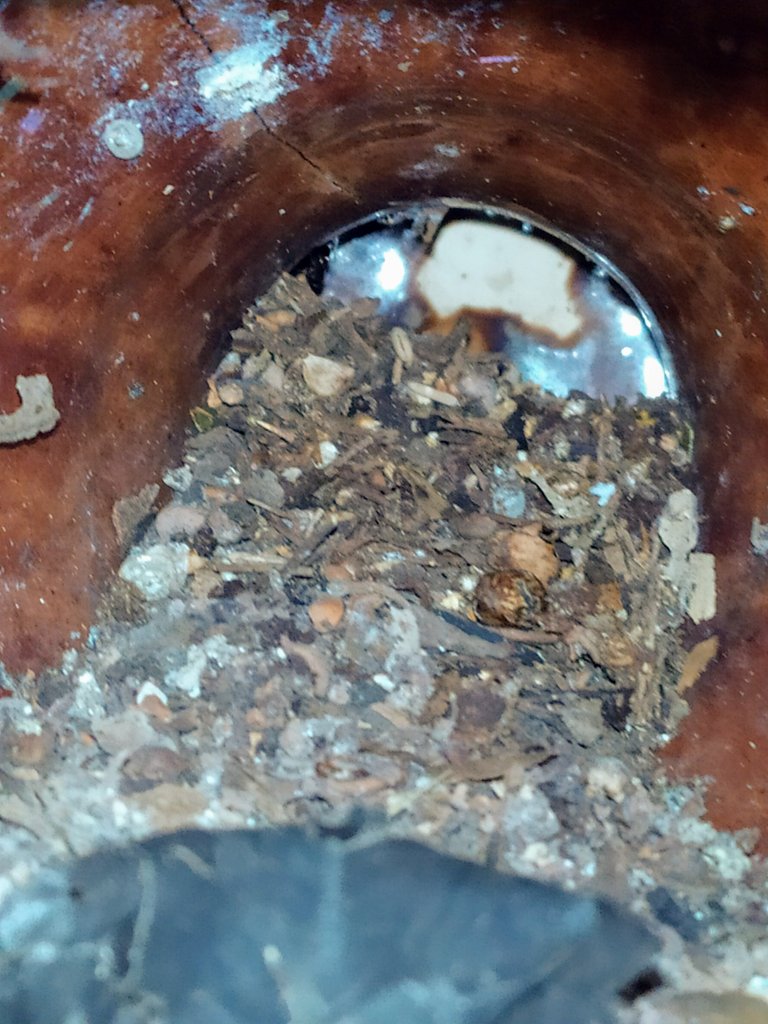 some mosquito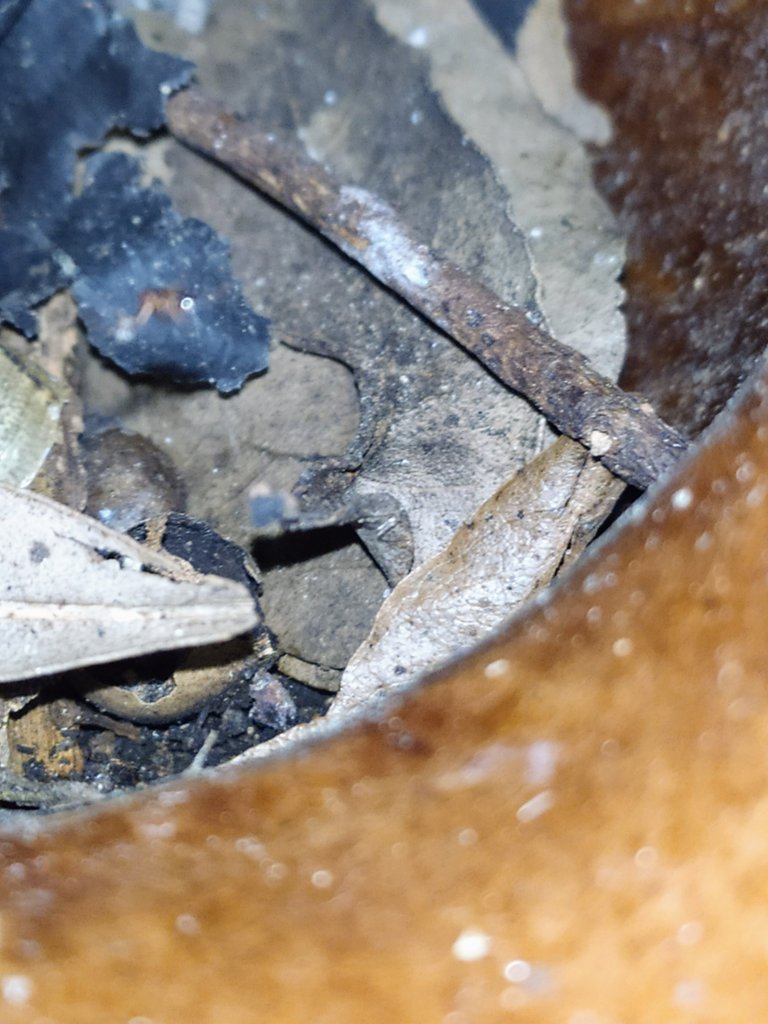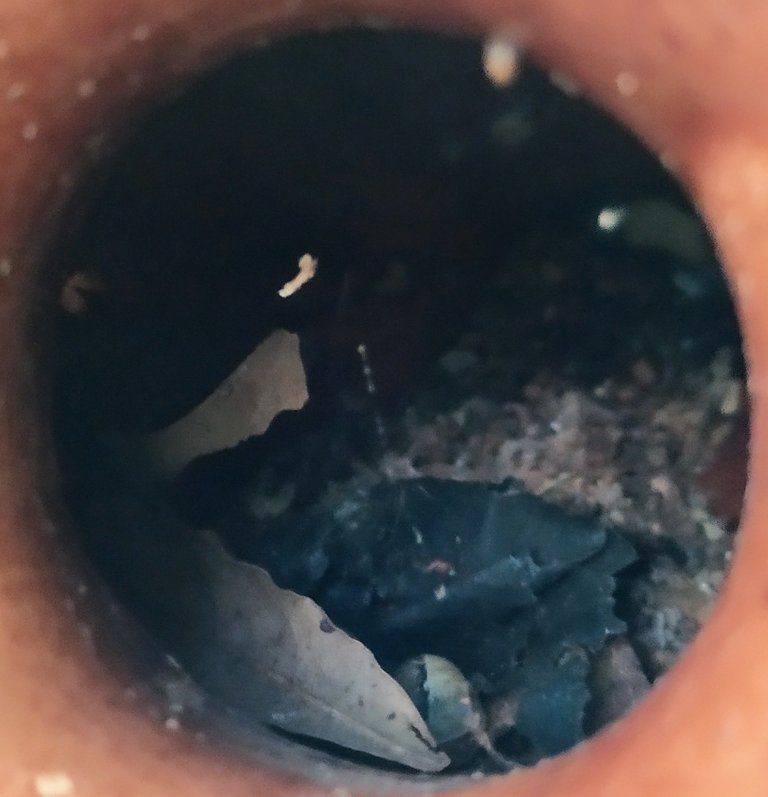 under that mosquito some leaves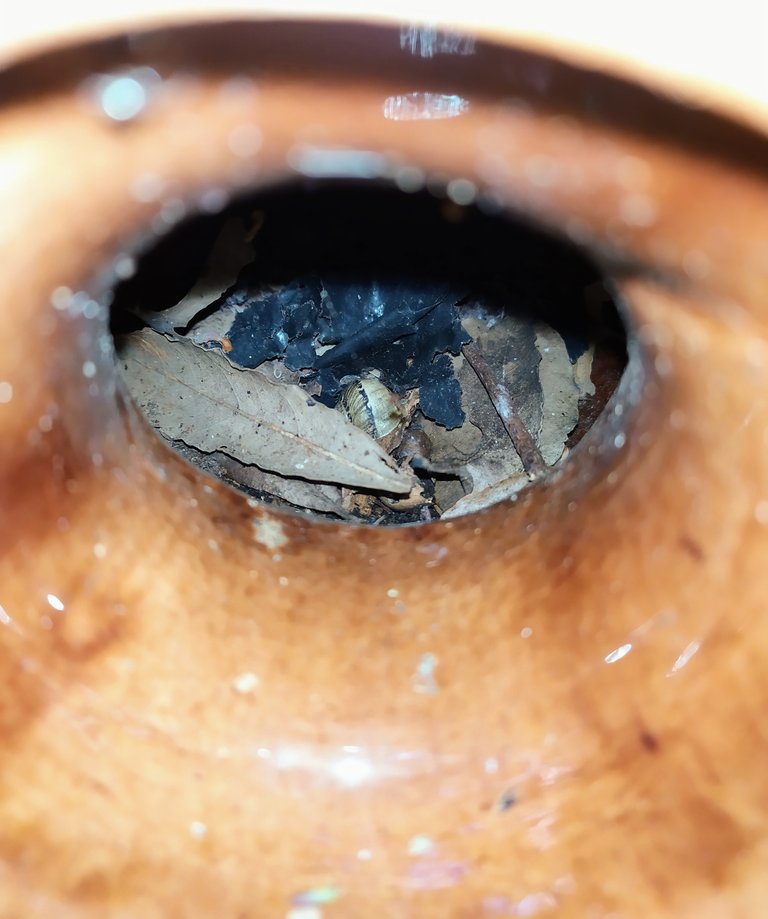 but deeper between the mosquito and the leaves. one spider on the high seas in the air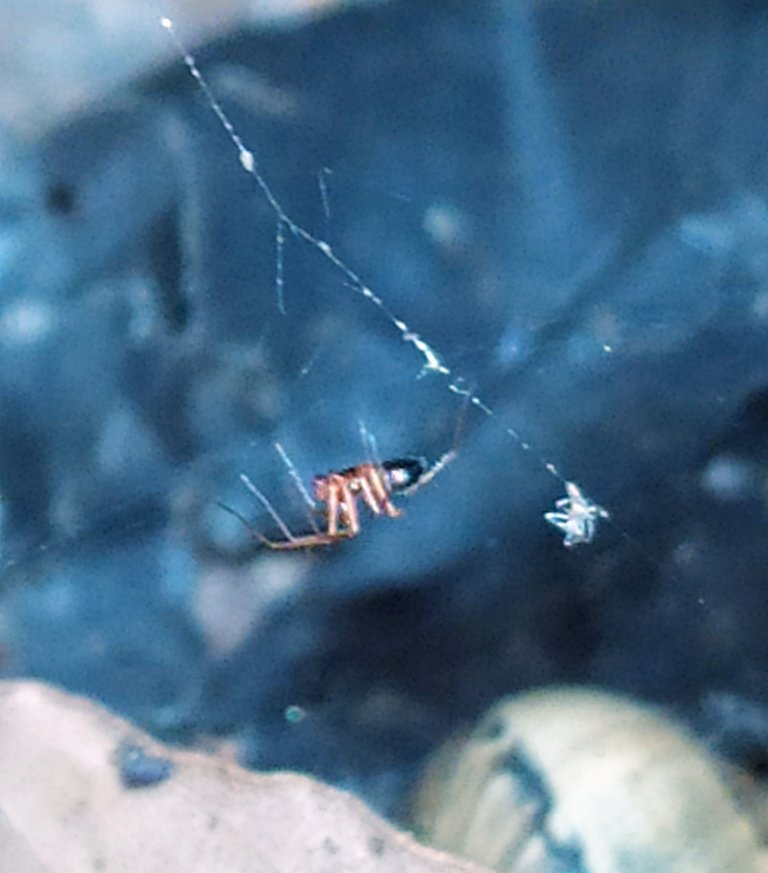 while above it at the top away from possible water a small snail stuck to the very fold of its throat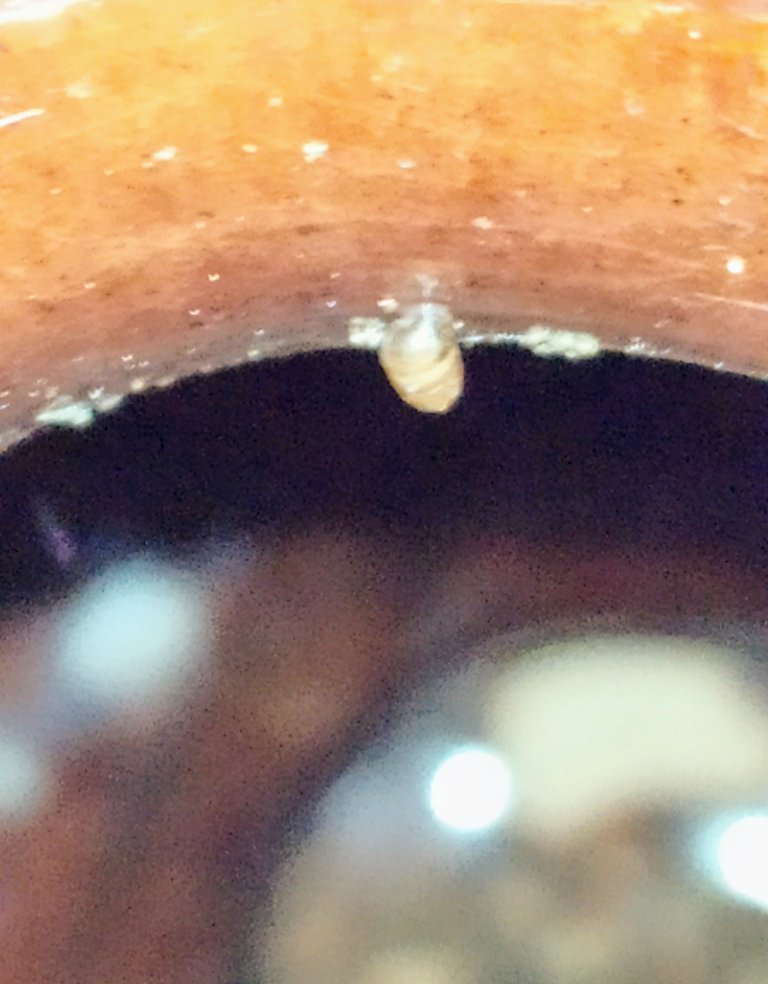 it is inconvenient to catch it in the frame because it is small and deep in the darkness inside the vase still in the shade of these trees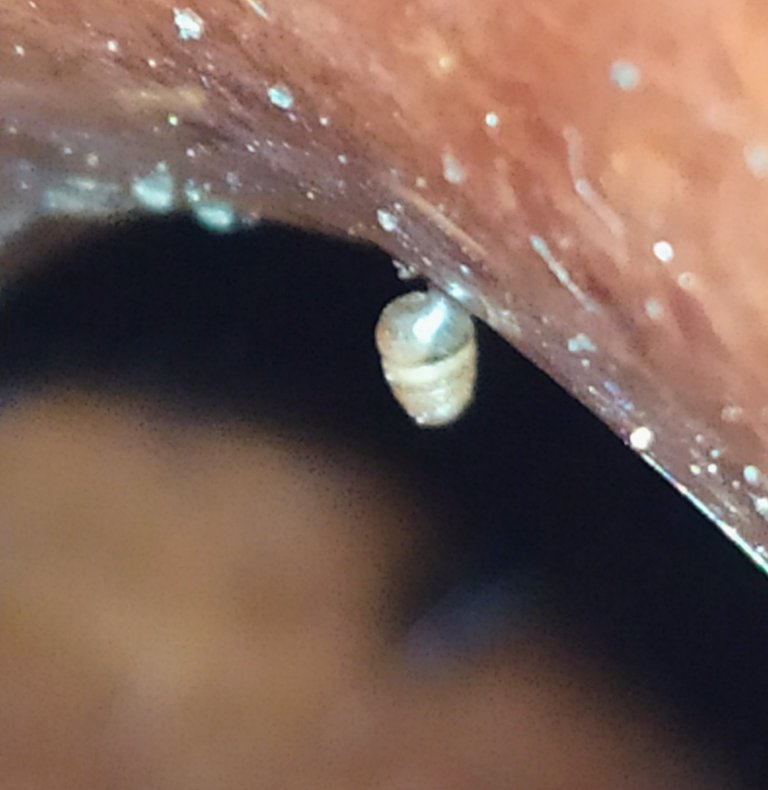 Has a seal from behind . The letter is in Cyrillic " KNYEBO 695 "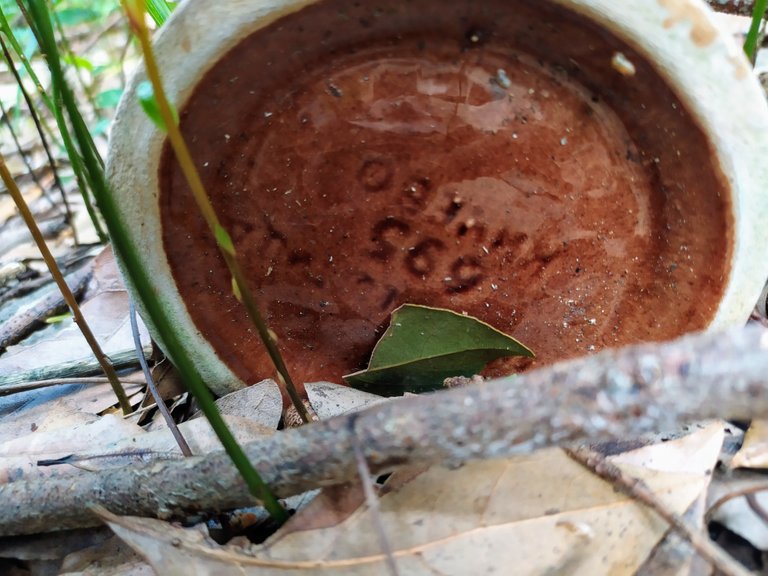 there the floor is adorned with a blue ball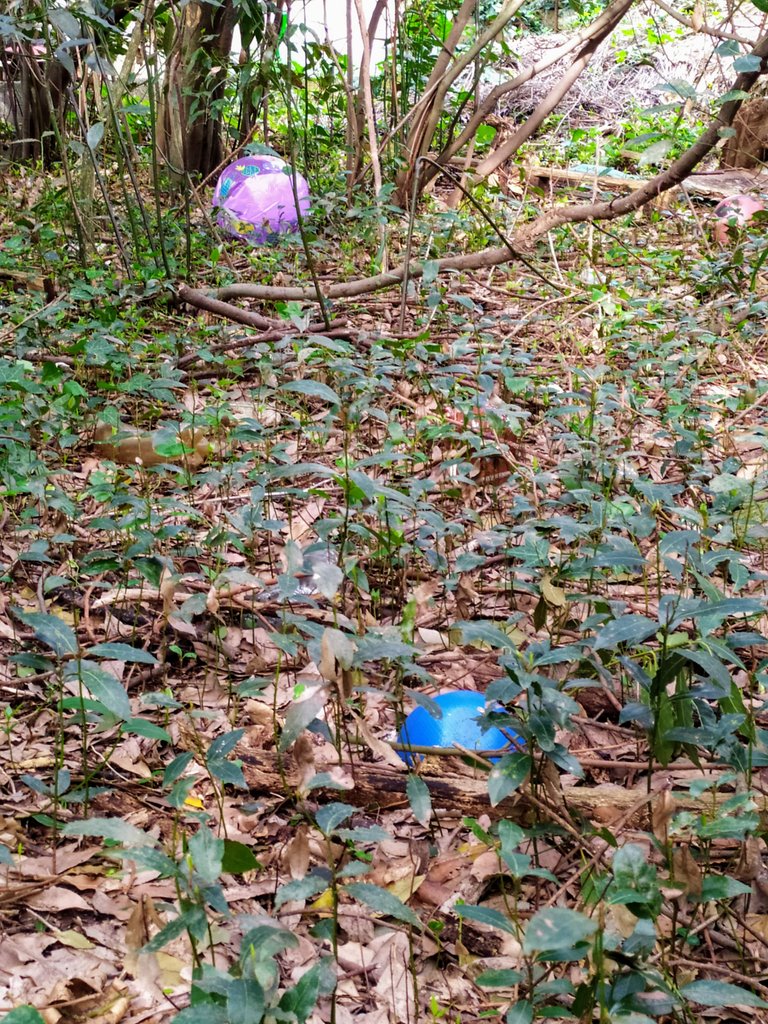 it is obviously long and forgotten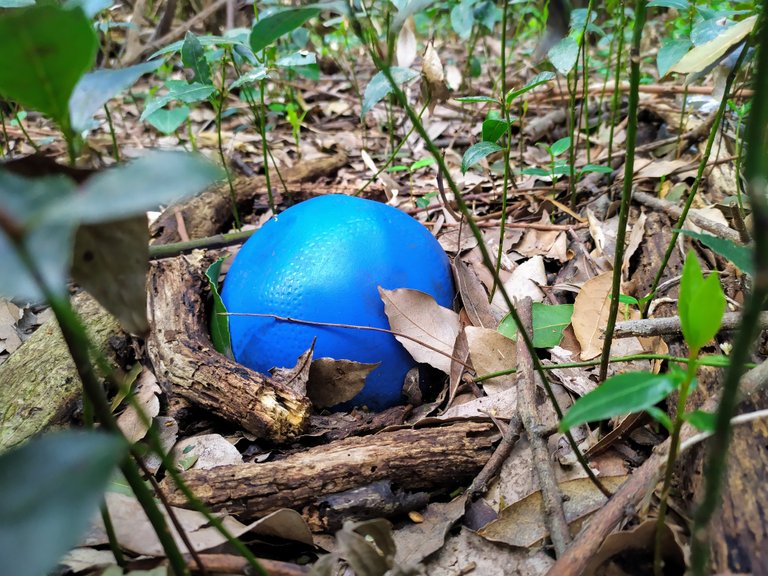 alo besides it the environment adorns both these flower pots plastic and the wire ones for news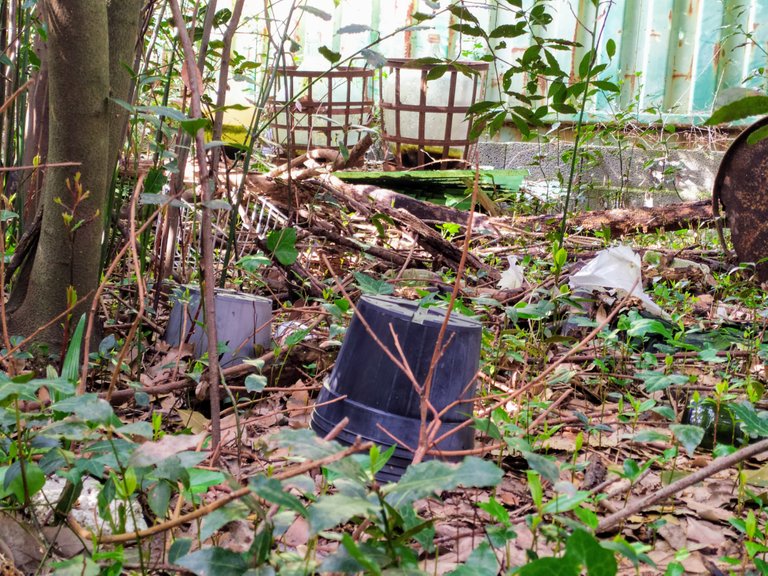 If your flowers do not shine then give a little old hairspray a little shine to the atmosphere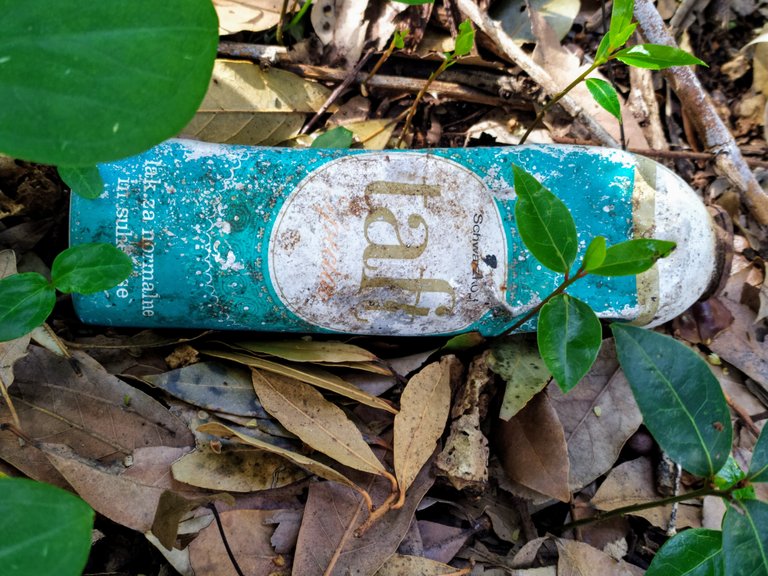 maybe a can of beer might help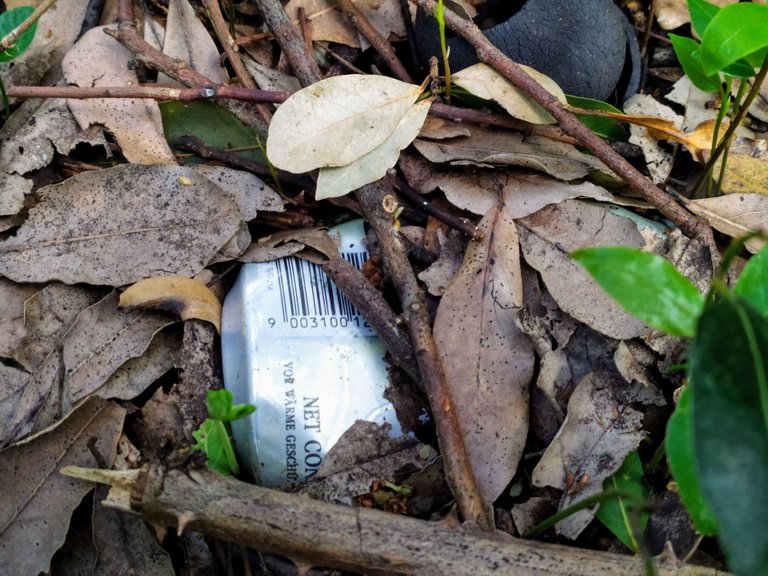 or this looks like a carrier of some pills or candy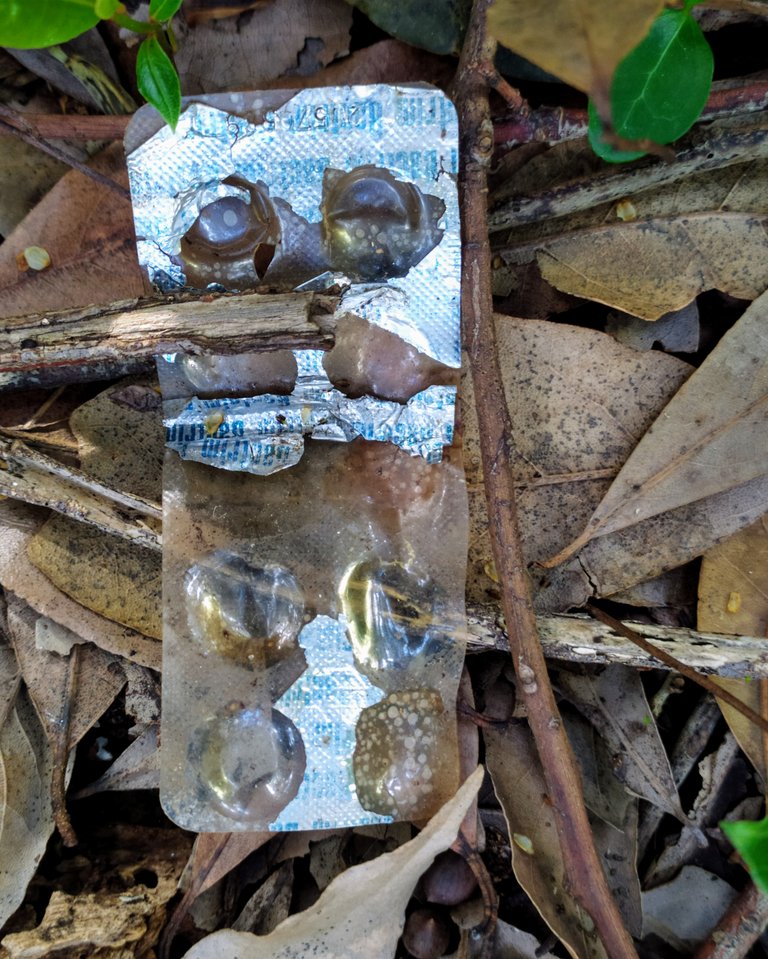 an abandoned bottle of wine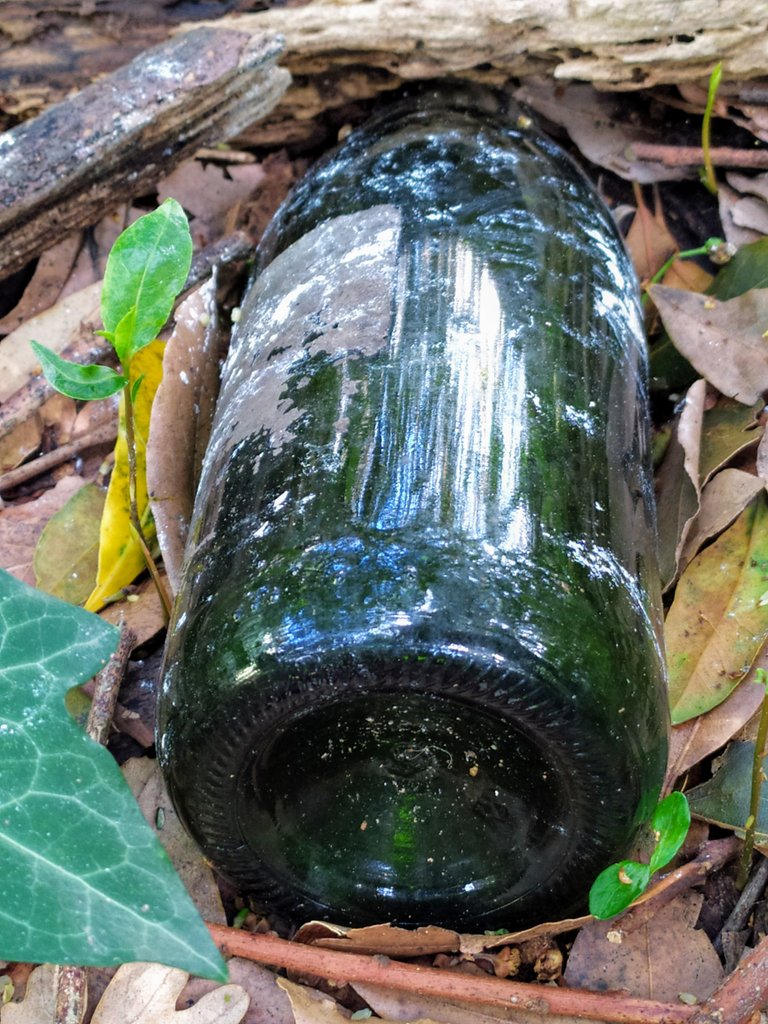 No label, no stopper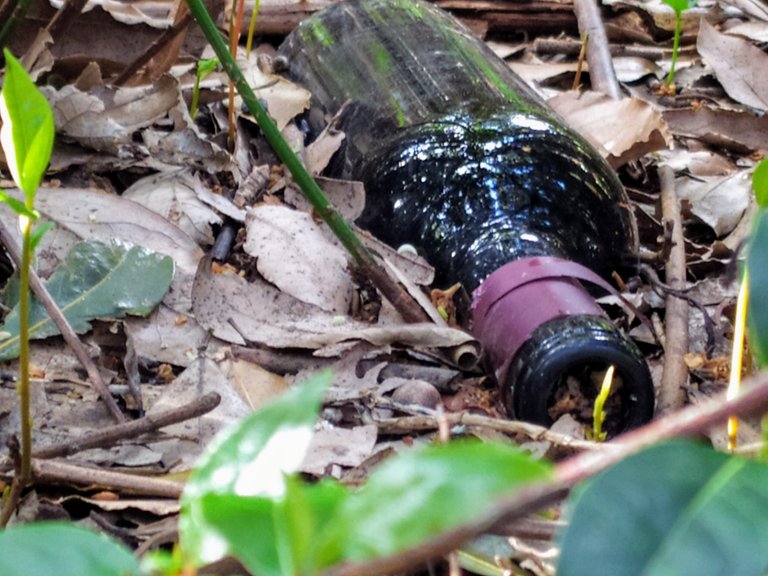 but there is an impregnation for wood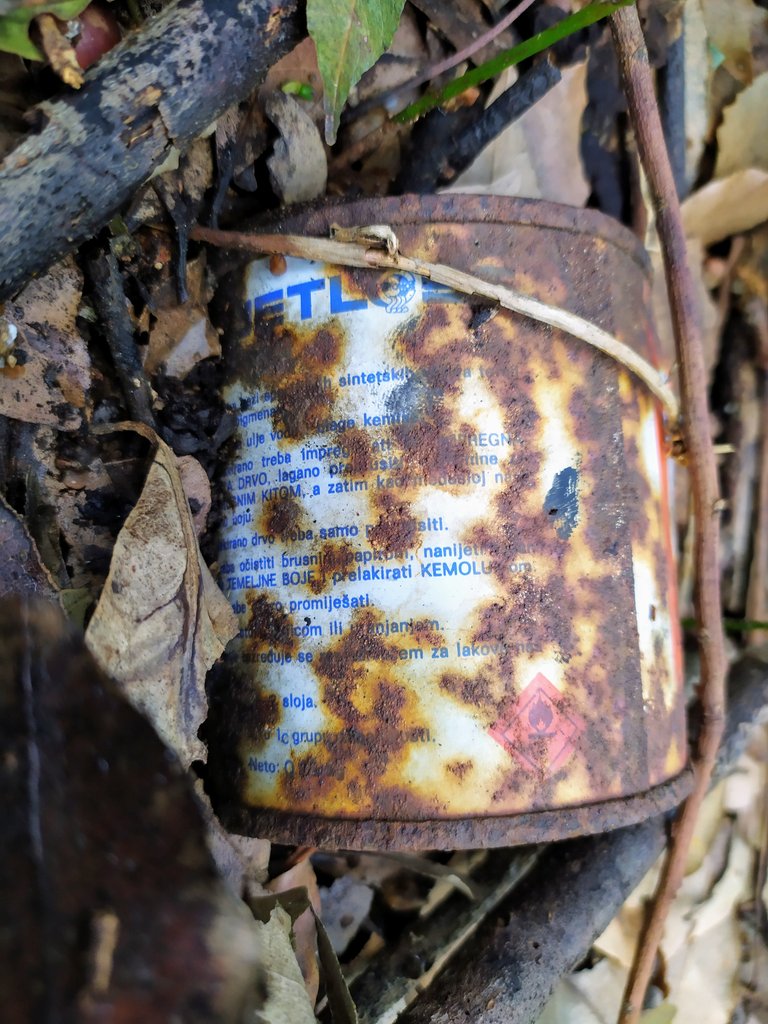 so that everything lasts longer in nature so that it does not rot .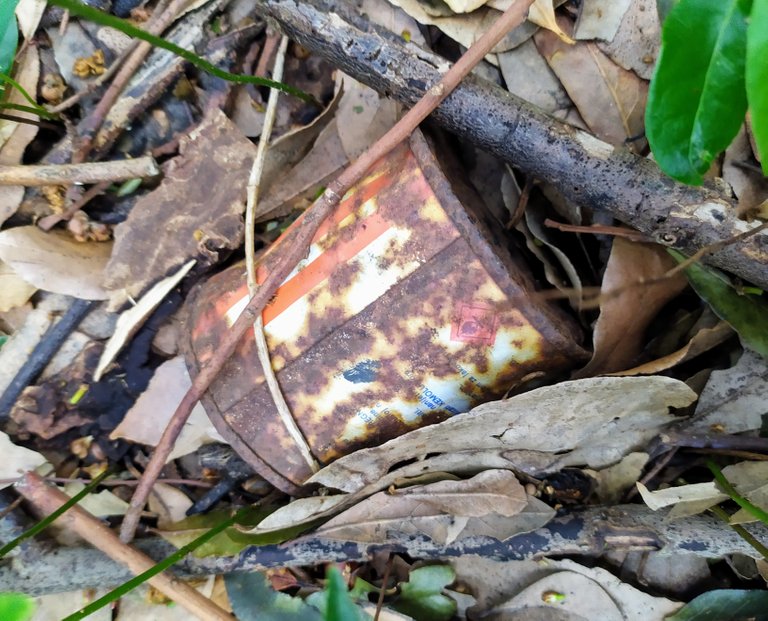 I slowly go out of this plaster forest this wild little forest empire and I find one small trunk of wild blackberry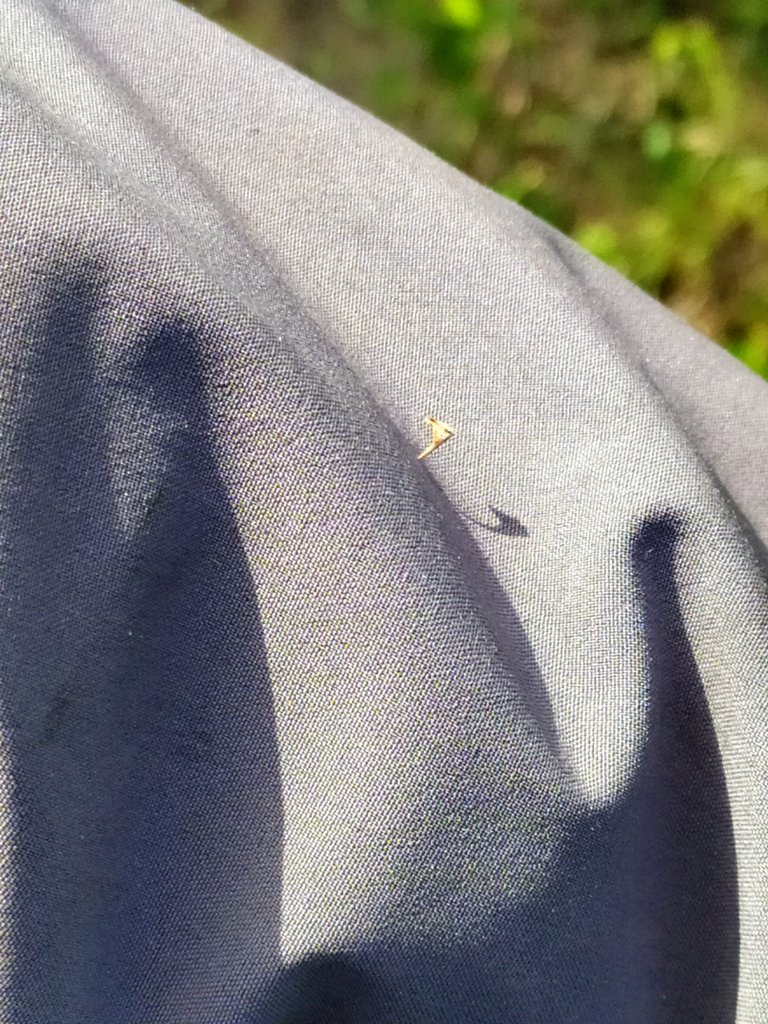 it looks nice on a thorn jacket (Lat. Rubus caesius ) but it sticks hard into the skin and can tear it apart by fairly scratching the skin on the body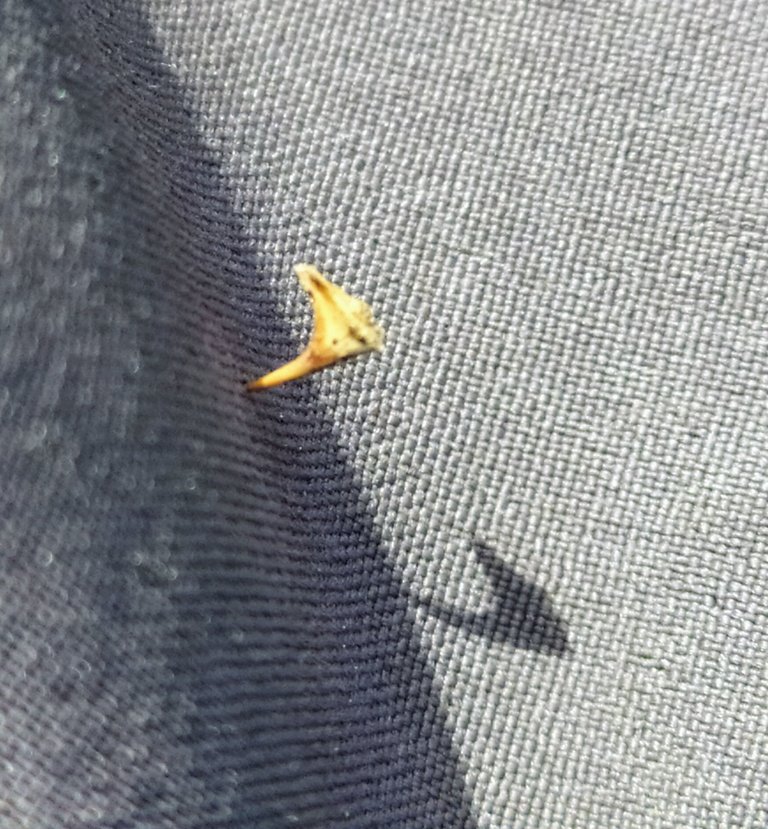 When I looked at my device I saw a small and young tick on it, ( Lat . Ixodida ) small and wicked even though it is not known for their spread of disease but they are beautiful and desperate when they get stuck in the skin and suck .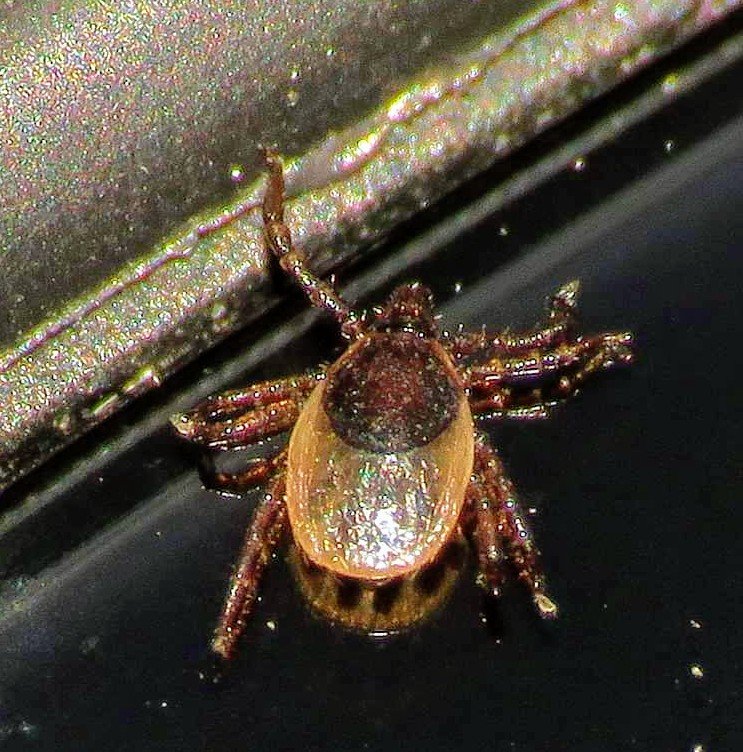 That was all long ago exactly April 14, 2021 around 5:11 p.m. when it all started bustling with life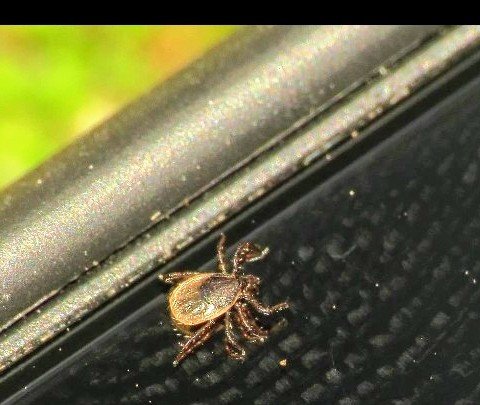 and I'm slowly approaching the end of this little adventure like this tick that will be moving farther away from me during the day,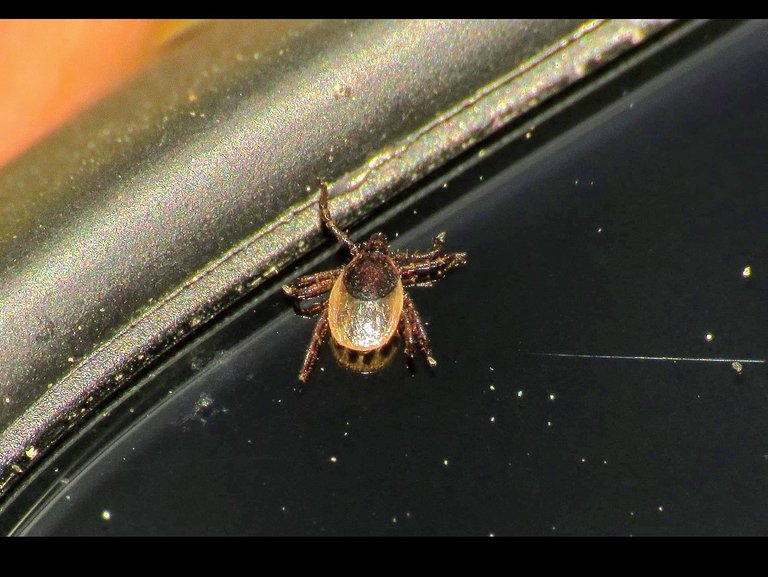 And this is how we greet yours on HIVE @borjan and I with this greeting with my work in "Search for an insect hunter"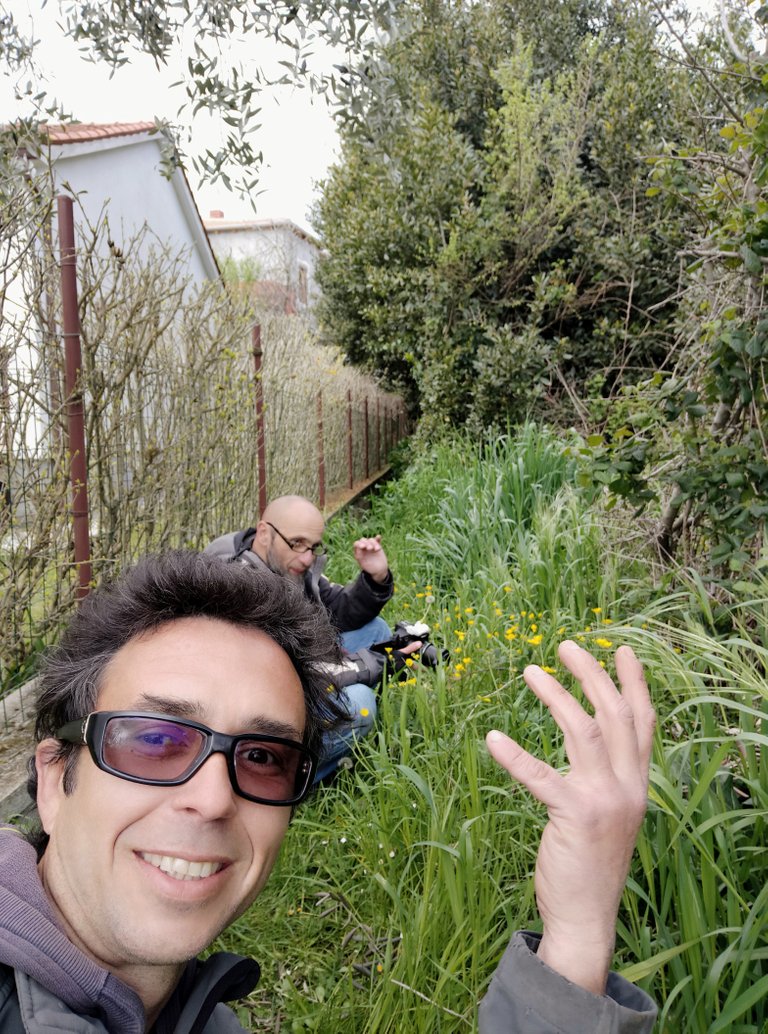 With a few photos and a few words to make the adventure beautiful in such a small area of ​​small wilderness , , small medium .
THE ND