This is an extremely small and tiny snail, an old species that is rarely found in gardens that are not contaminated with pesticides.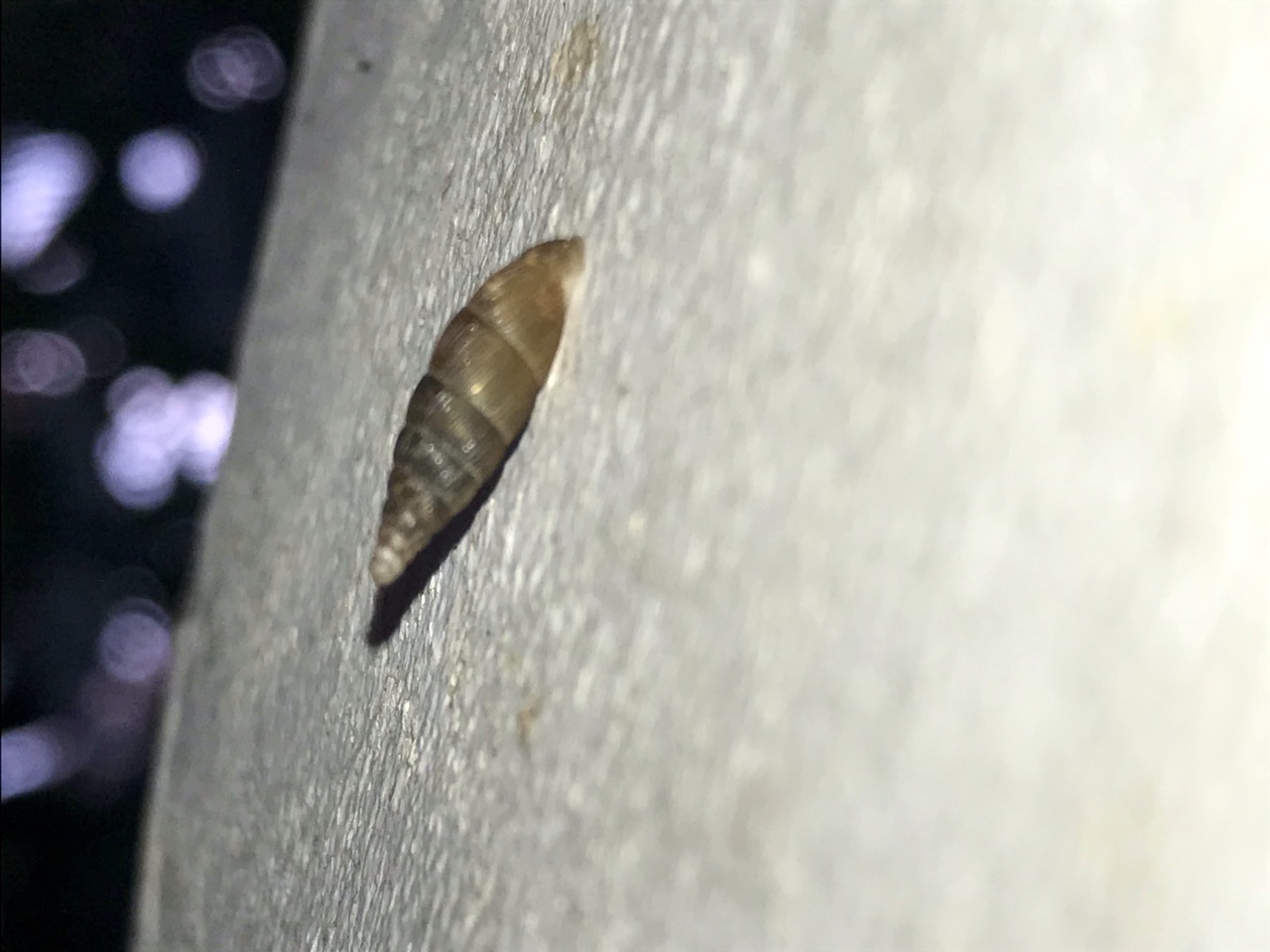 they are very seldom seen but a few days before the arrival of heavy rain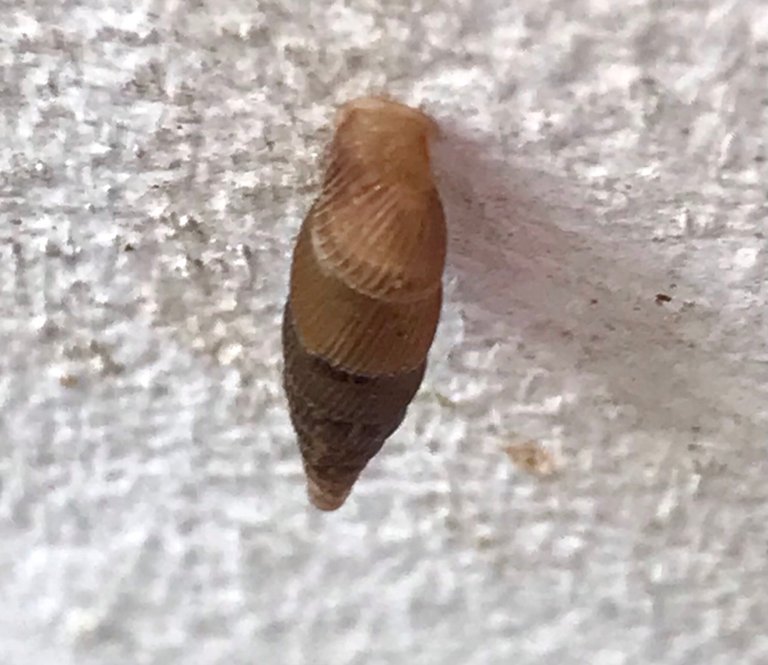 it appears on the facade of a wall approximately 1.5 meters high because it does not like to be in the ground or on the ground when a downpour falls so as not to burn. Because they don't like a big basket ... but I don't know what kind and name this little snail is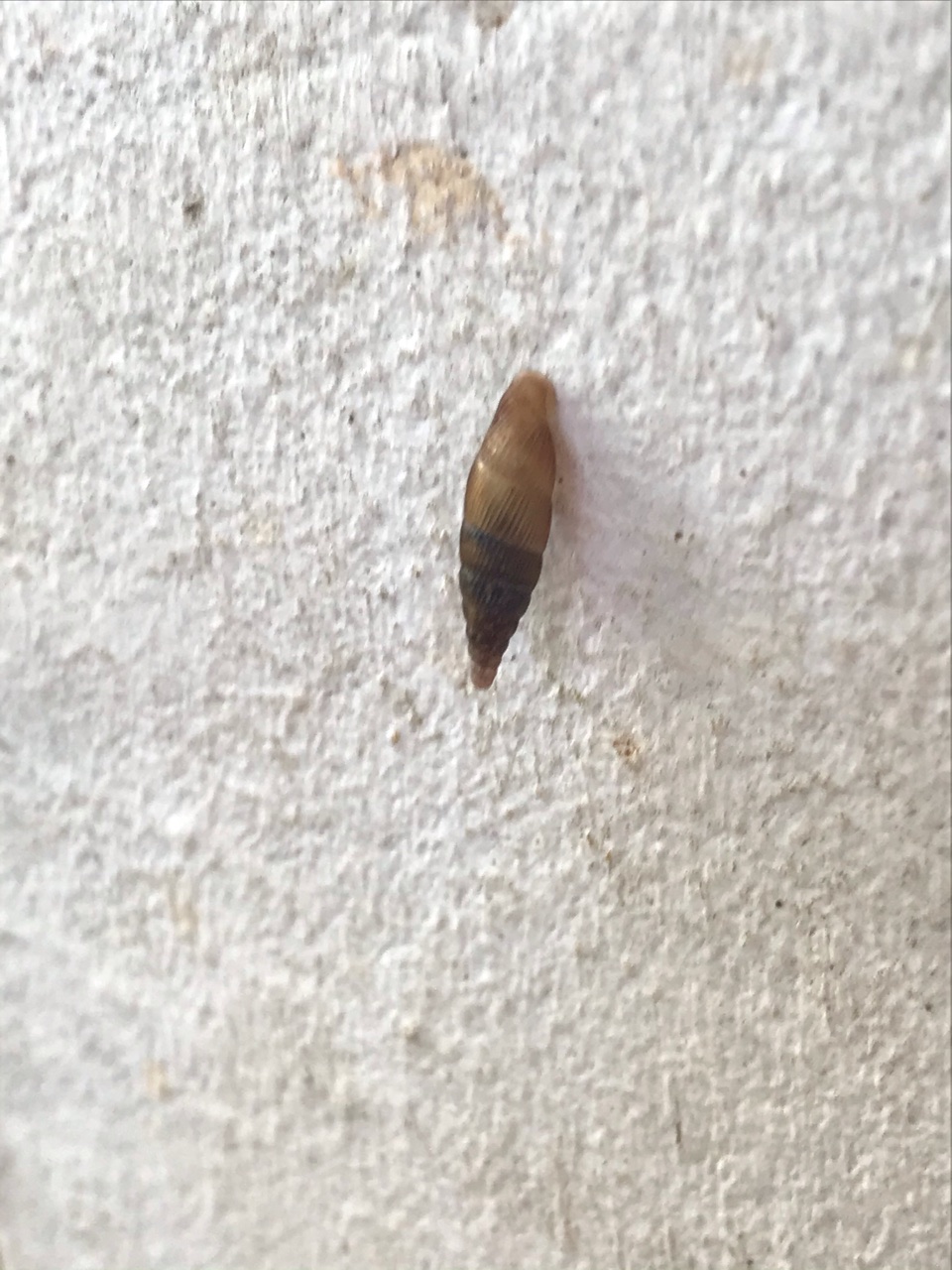 this little tiny 5 millimeter snail we call it the Vineyard Snail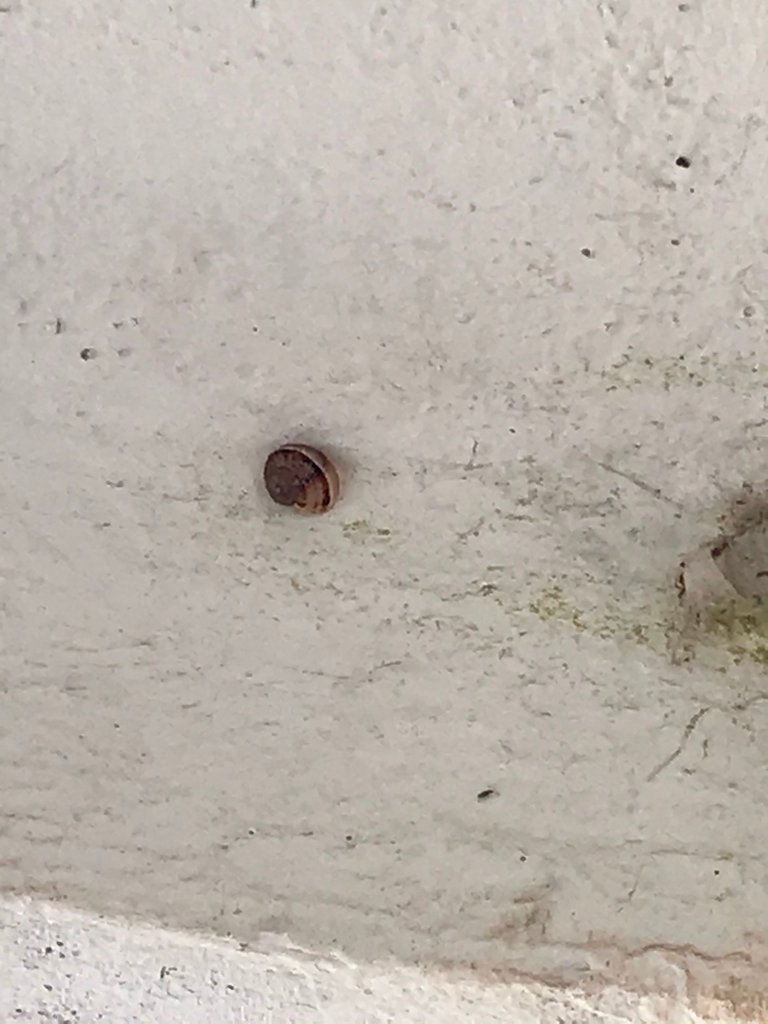 which climbed to the roof ceiling to be as far away from the shower as possible
even if it is close to the spider's house, it is obviously better close to the spider than in the rain, even if it is 2 meters high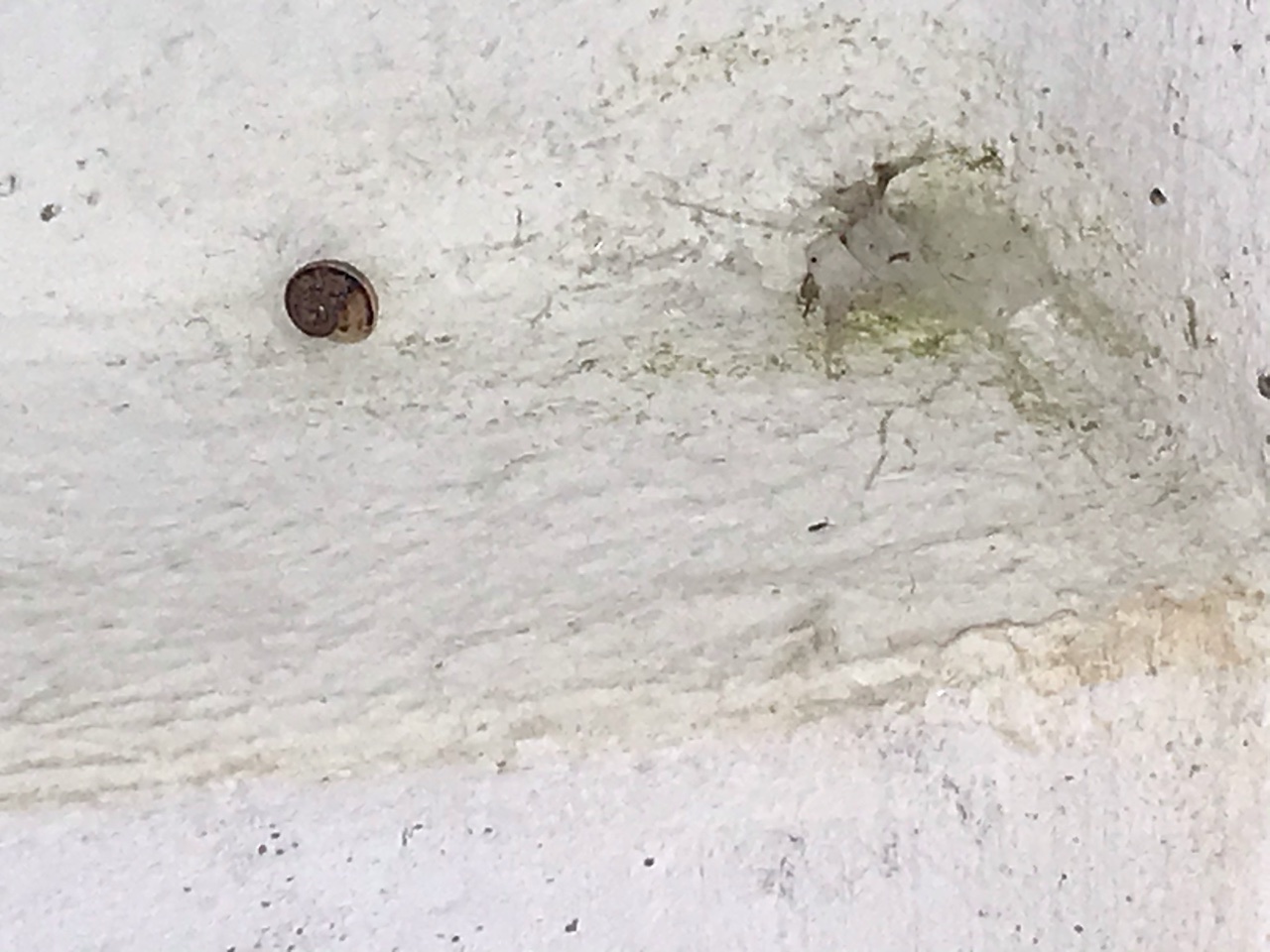 so it's only then that we see such rare young snails that show us what kind of weather the rainstorm will actually be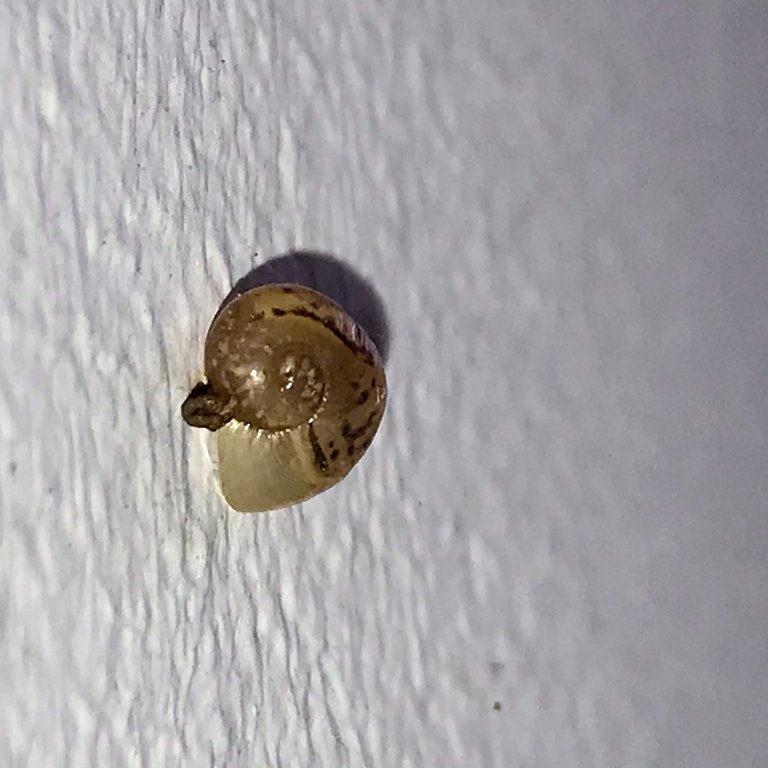 we have to re-learn to read behavior from the nature of their behavior to make it at least a little easier for us of course only if we have a need.
I like to observe the behavior, movement, sounds and even where they are and how insects and birds live, it is simply nature, but we are in their field, we have occupied their path of movement ...
they adapt to us and we treat them with respect, some with respect and some do not even see them
even this little housefly otherwise annoying before the onset of heavy rain starts to attack actually pinching our skin and this is an indication that a storm is coming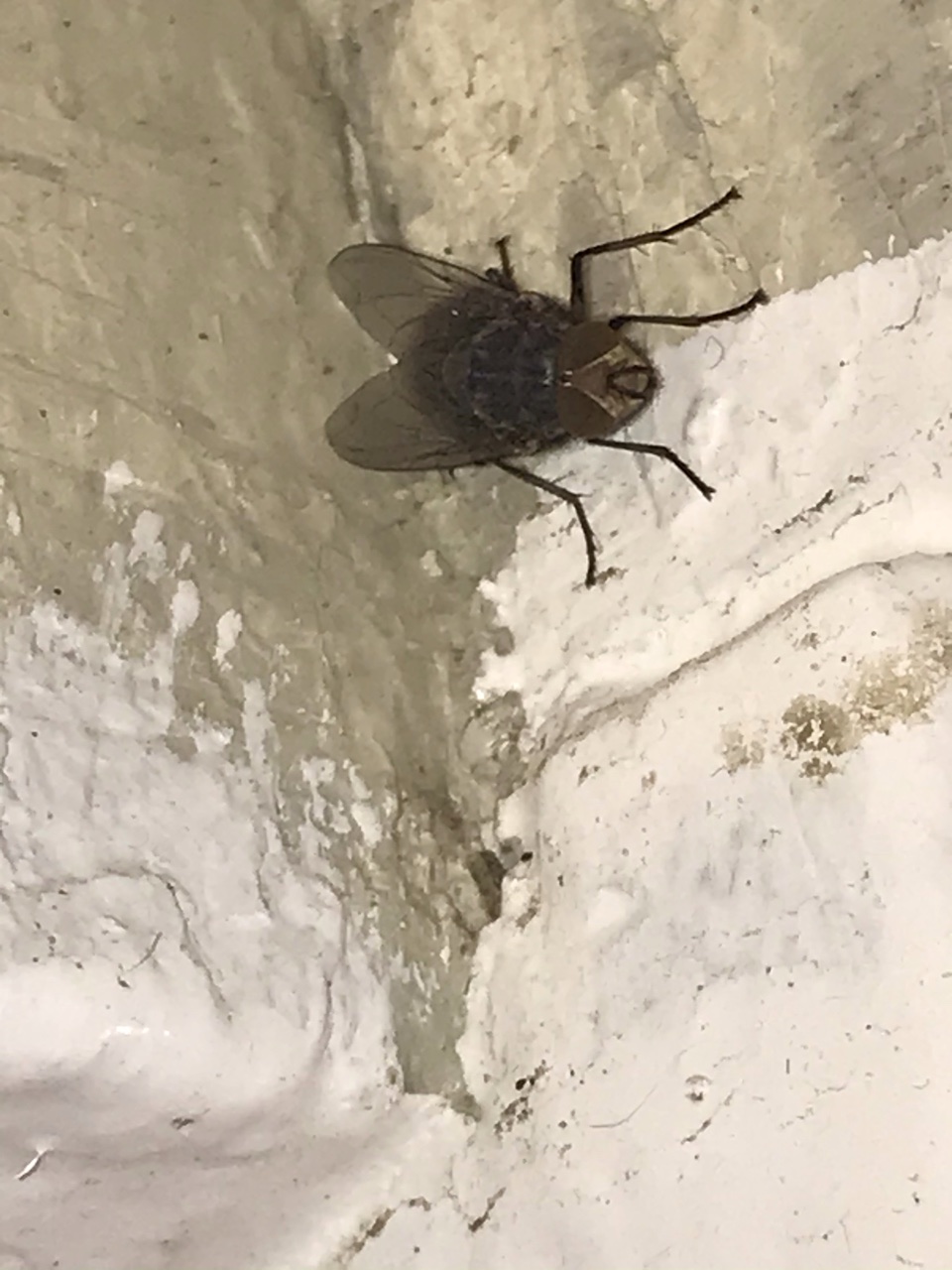 so I hope it will be a little useful especially for adventurers like you on Hive who plan to go to nature and enjoy it with digital equipment on some further walking that you roughly know how to read time through little friends some are beautiful and some boring as flies
with text and photos that are mine
continues I just have to capture the right moment of time indicators of whether it will be nice or ugly weather of course I'll post ... I want out a wonderful day.