I was standing at home and looking at the floor where I saw a small tiny dot measuring 2.5-3 mm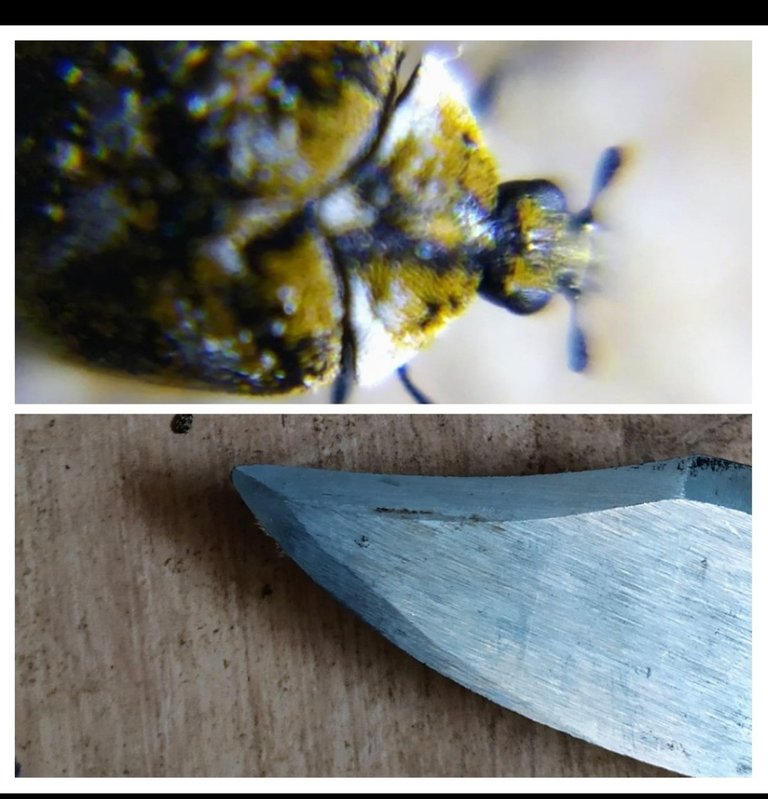 on the tiles that looked strange to me.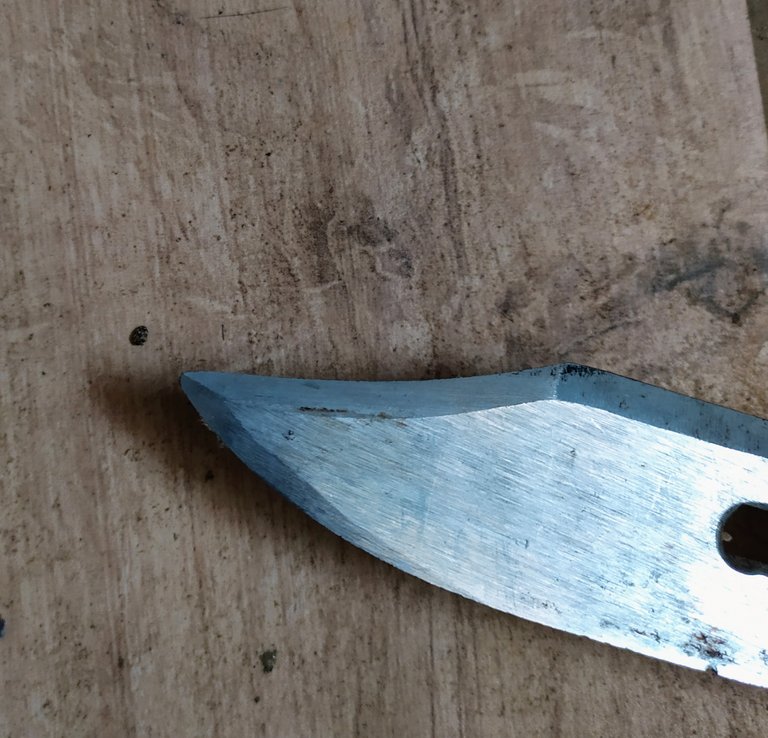 It is a type of house insect that likes to live in houses and museums with carpets and grows up to 3 millimeters in size.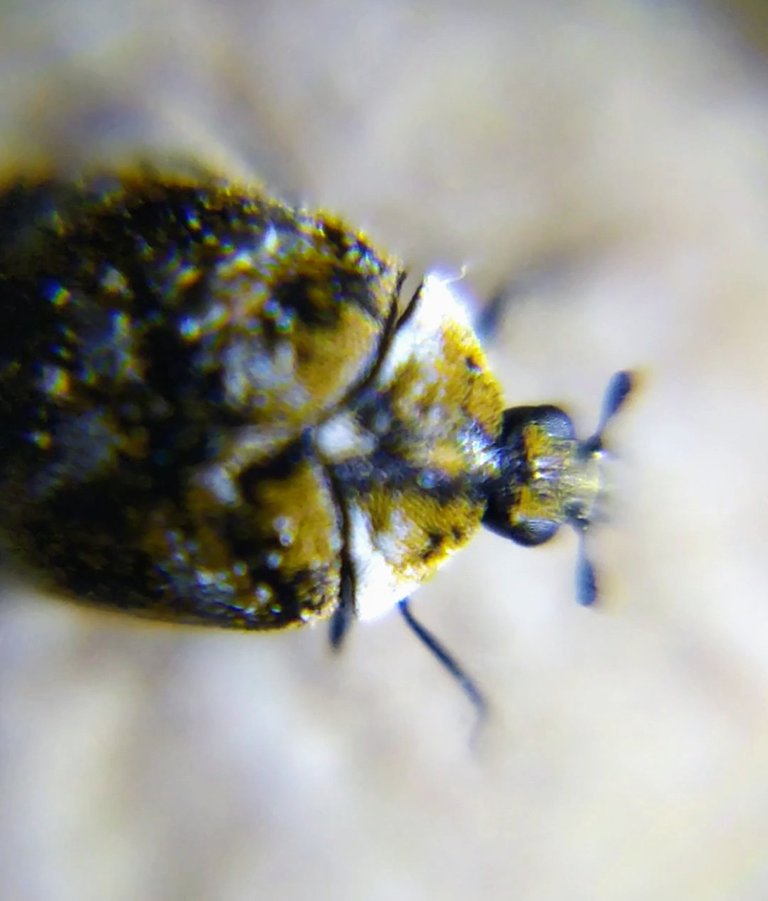 It is an insect (Lat. Anthrenus verbasci) that eats larvae in the carpet and develops into these tiny little insects looking for new habitats
a look at his butt where his wings meet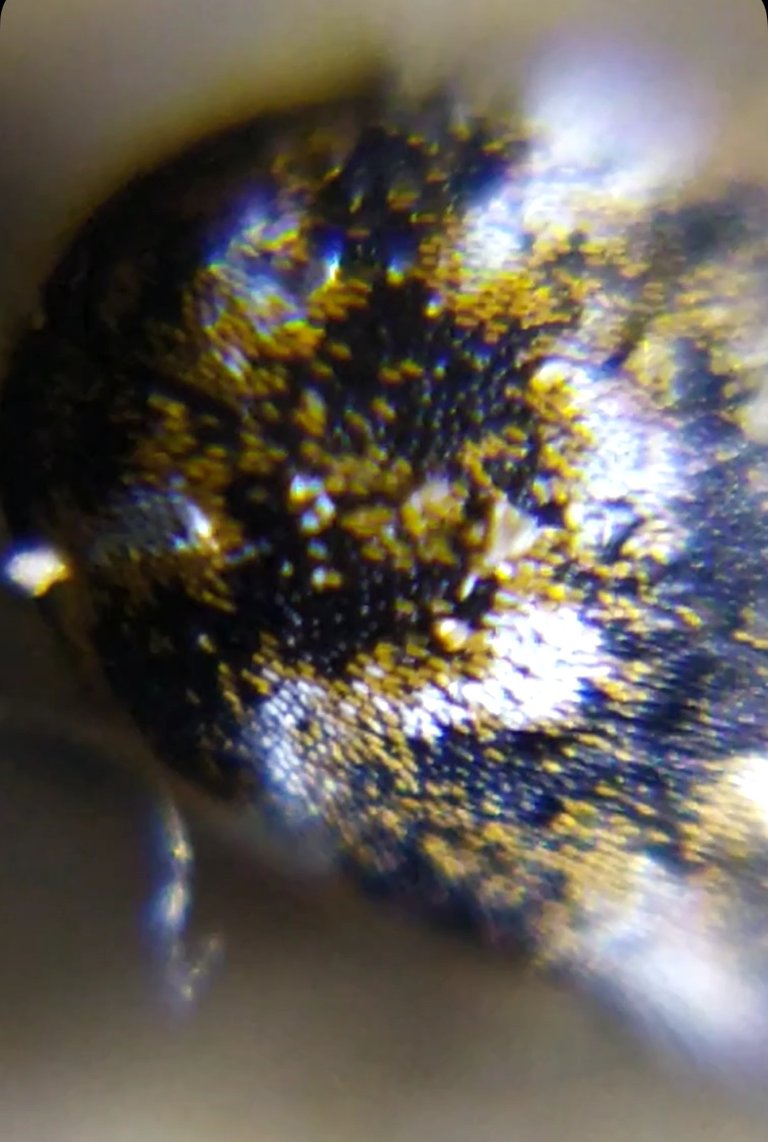 his back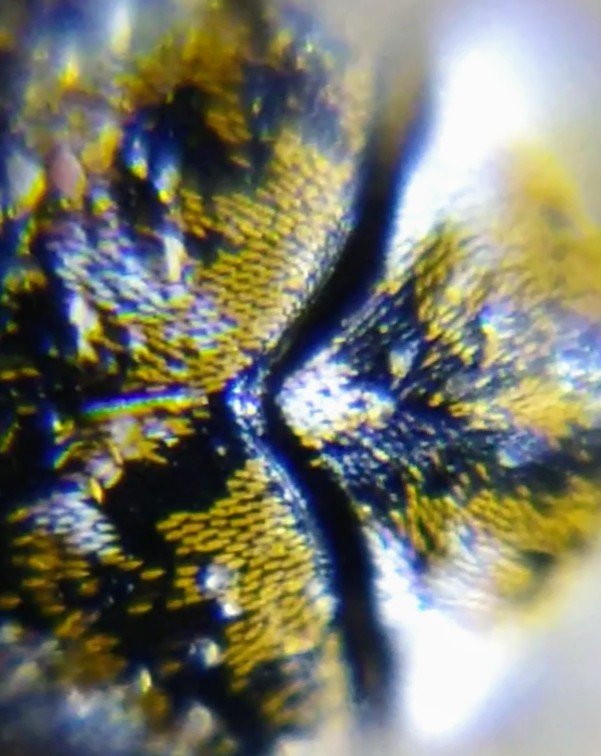 I had to put all the parts I managed in the frame because they are so small and still in motion that this is a look at his head.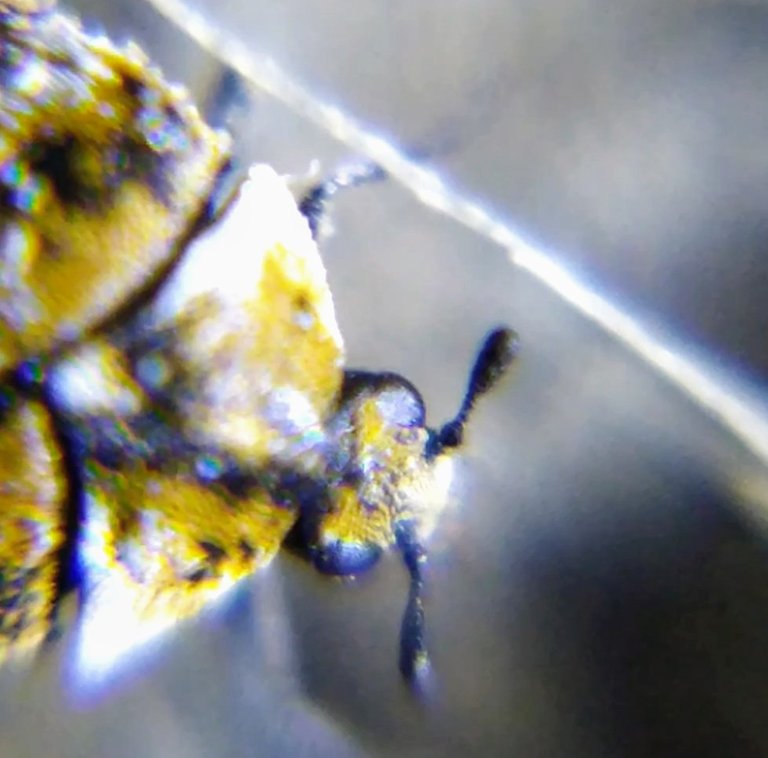 tentacles are prominent here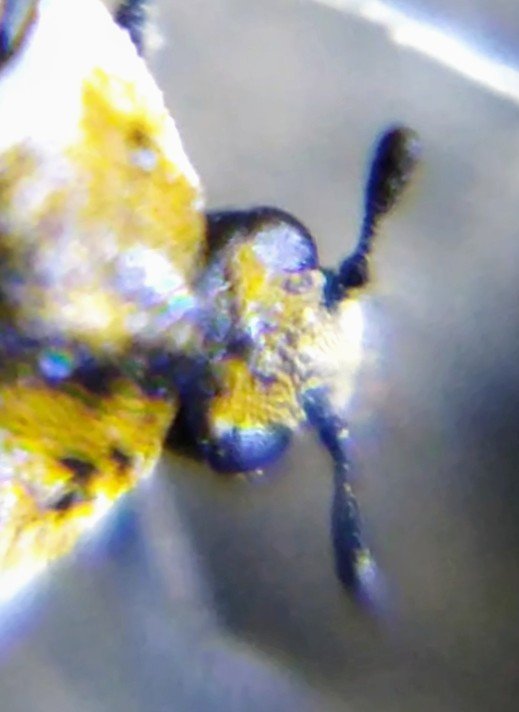 tiny little teeth these spikes that look like a jaw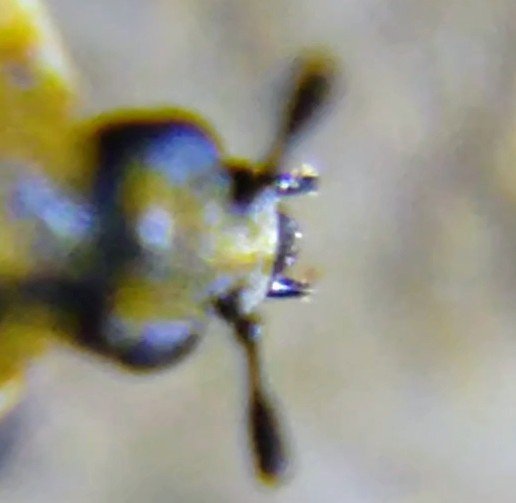 his eyes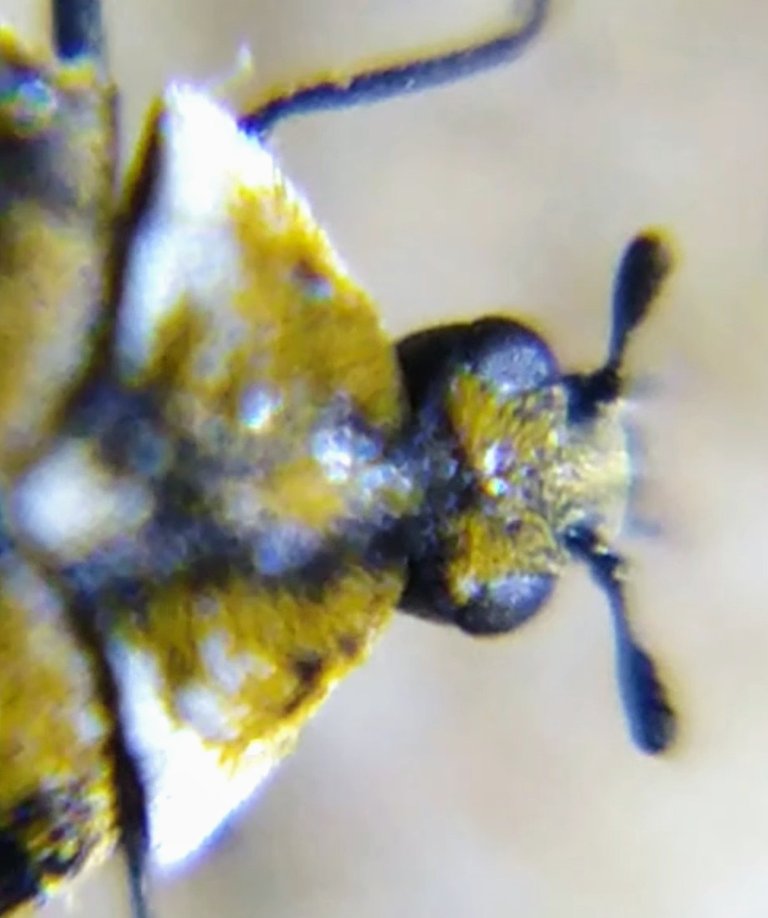 And his movement in which I did these photos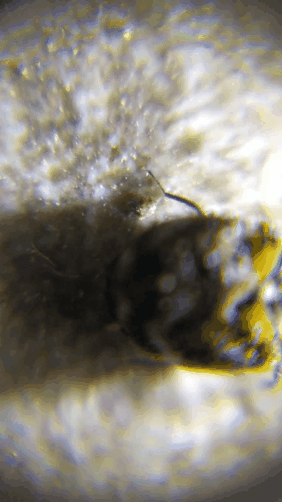 Finally, a look at the color of the colorful back of Anthrenus verbasci, which is a fast and fast insect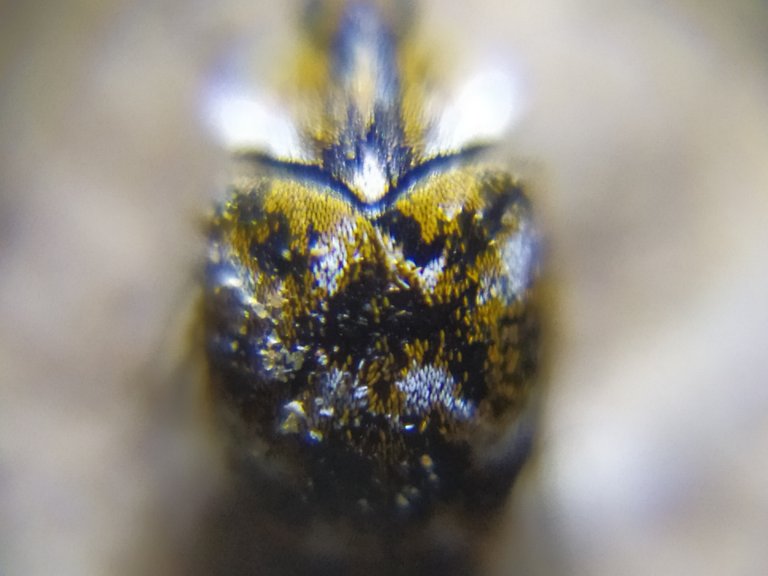 A little story about a beetle for you on HIVE with my work of filming, photographing and writing all this while still in motion a statistician who didn't want to be alone but was walking around .
THE END