Today is again one of those days when I'm much busier than usual and there isn't much time for creating a post. In other words - it's a Short Content Day again. You'll see only two species in the following photographs.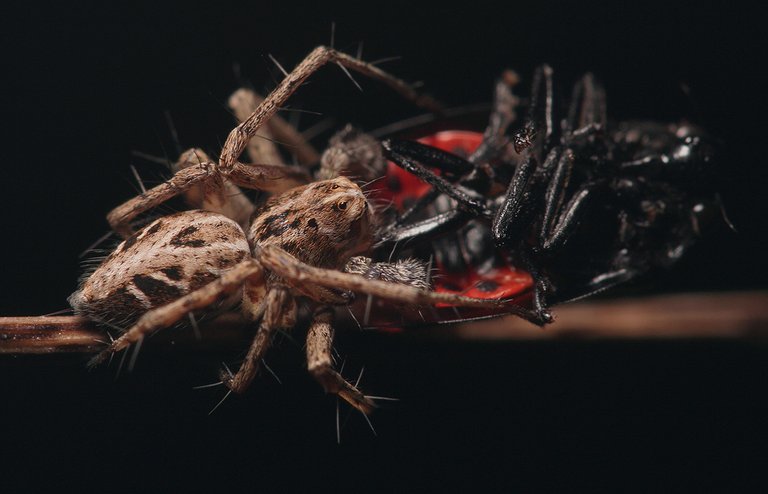 The spider Oxyopes heterophthalmus and the froghopper
Cercopis sanguinolenta. In this opening shot, the spider has caught its prey, the aforementioned froghopper. In the following photograph ...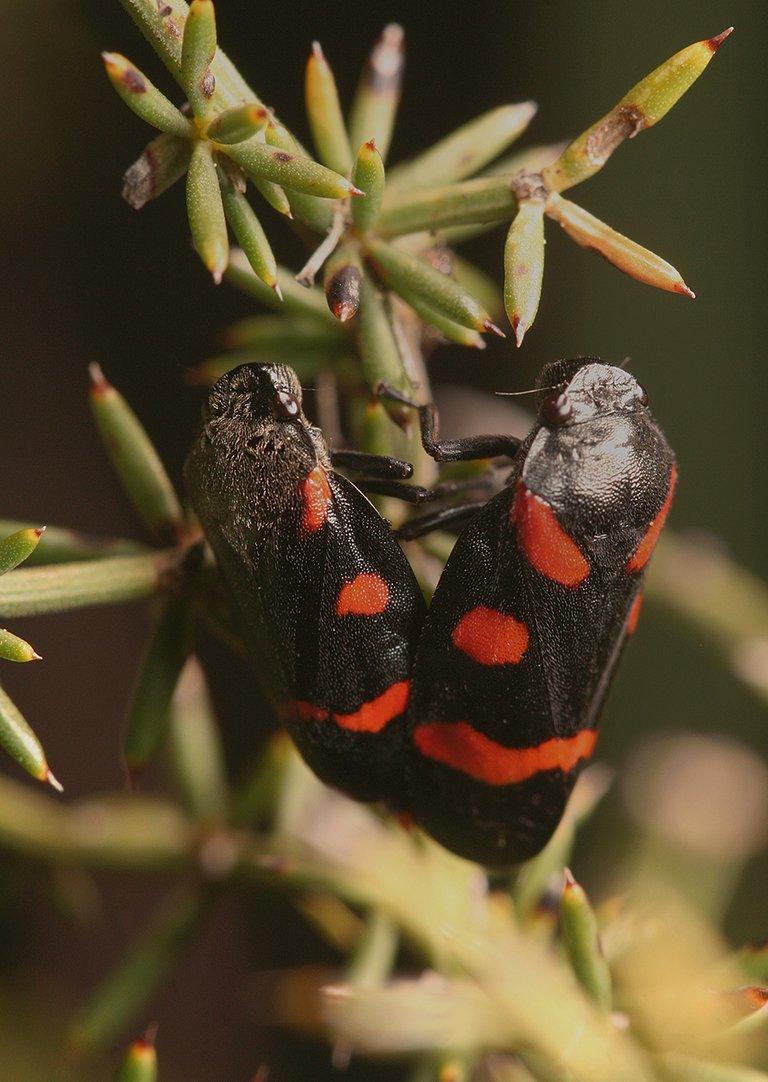 ... you can see a mating pair of Cercopis sanguinolenta froghoppers. The froghoppers feed on plant juices, using a relatively short needle-like proboscis. Young nymphs live underground and suck the juices from the root of the host plants, various grasses mostly. They are always surrounded by their own secretions that form a protective nest made of foam.
(Enlargeable)
Oxyopes heterophthalmus is a spider from the Oxyopidae family. Spiders from this family are commonly known as Lynx spiders. They are ambush hunters. Very fast and able to perform long jumps. Their hunting technique definitely resembles the one used by many cats. They don't use the silky threads for hunting, but the female builds an egg purse in which the eggs can safely develop. The silky nests are attached to straws or grass and twigs of various plants, and the female guards them until they hatch. In this last, closing photograph you can take another look at the spider with its prey, and since the picture is enlargeable this time, you can see more details.
The photographs were taken in 2009.
AND THAT'S IT. I HAVE TO GO. AS ALWAYS IN THESE POSTS ON HIVE, THE PHOTOGRAPHS ARE MY WORK - THE END.