On the following photograph ... you can see three beetles ...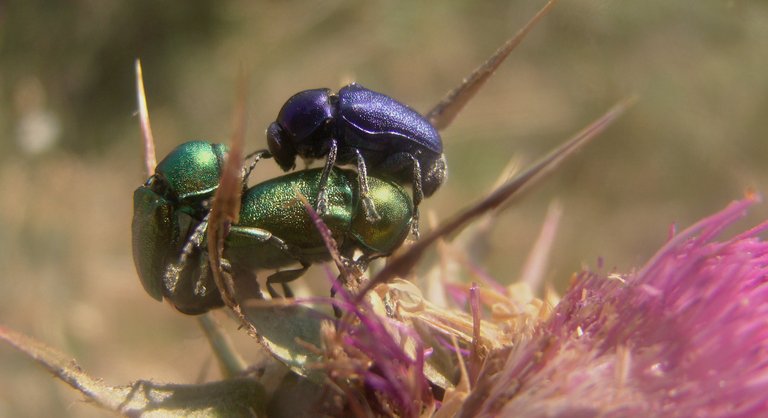 (Enlargeable)
... of the same species ... the Cryptocephalus sericeus ...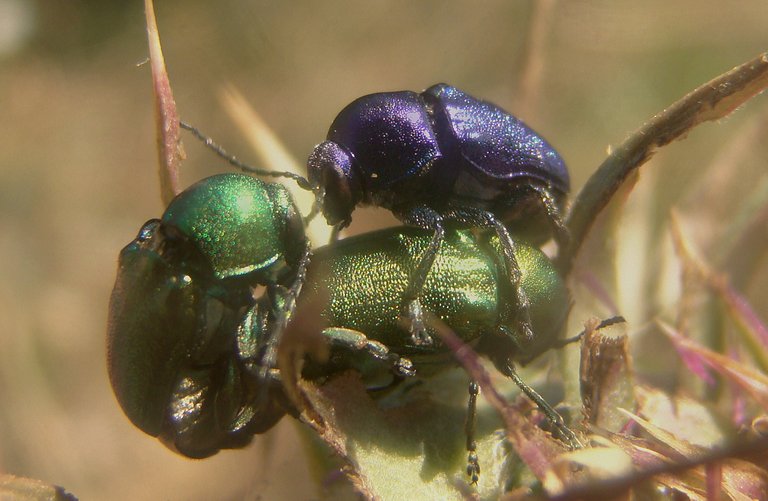 ... the green ones are mating ... and they are practically the norm when it comes to the look of this insect, I saw the blue one only a couple of times in my life ... and photographed it in those few occasions, like in 2015 ad example, when these shots were taken.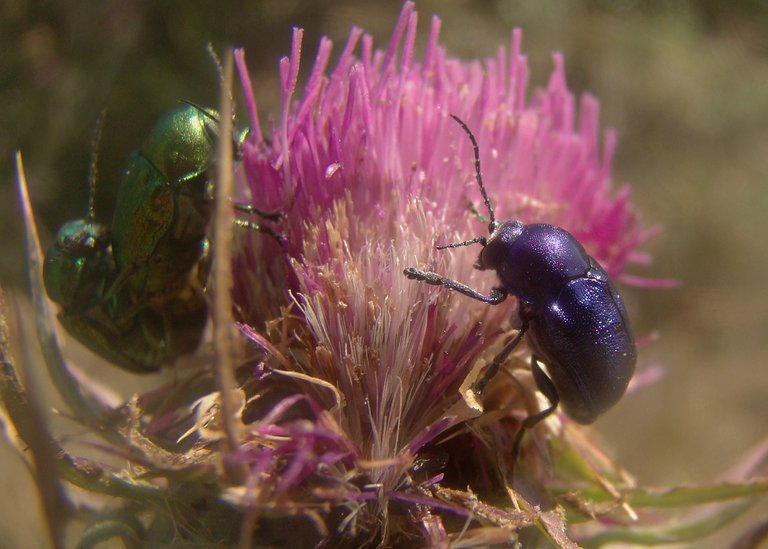 The males and females are usually metallic green ... with more or less orange and yellow metallic reflections ...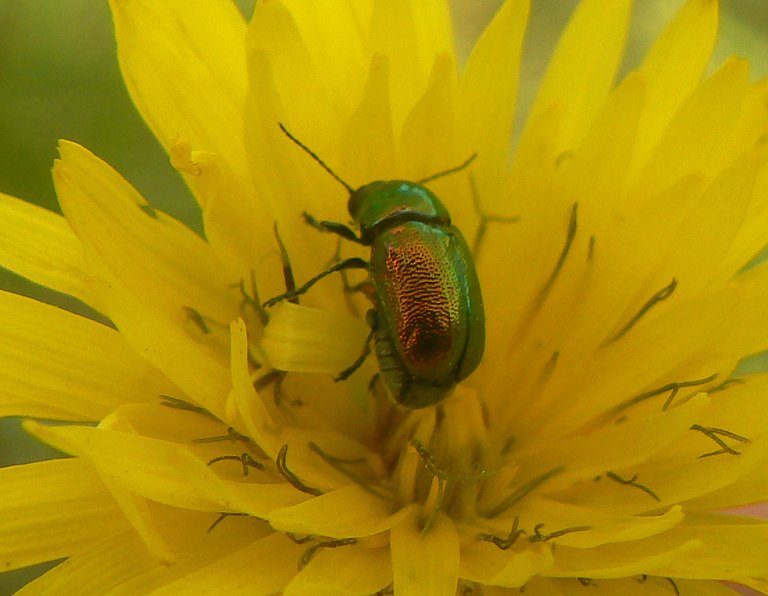 ... on this one you can see plenty of that kind of reflection.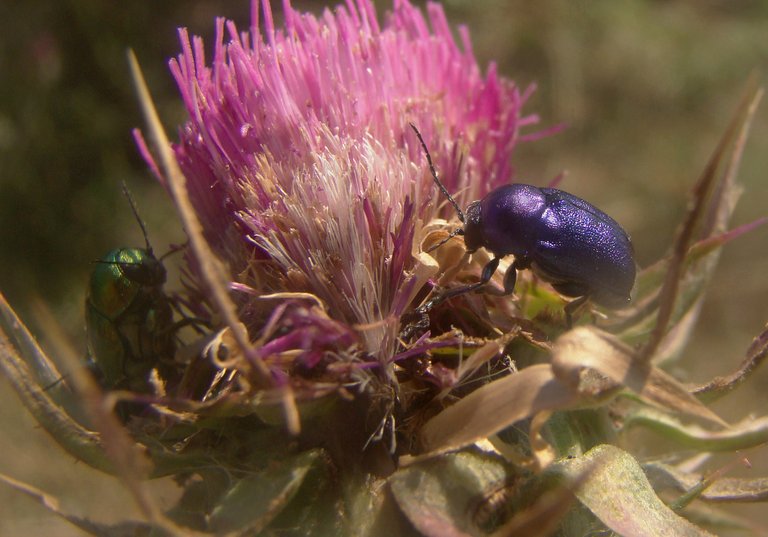 (Enlargeable)
I was wondering what is the blue one, male or female ...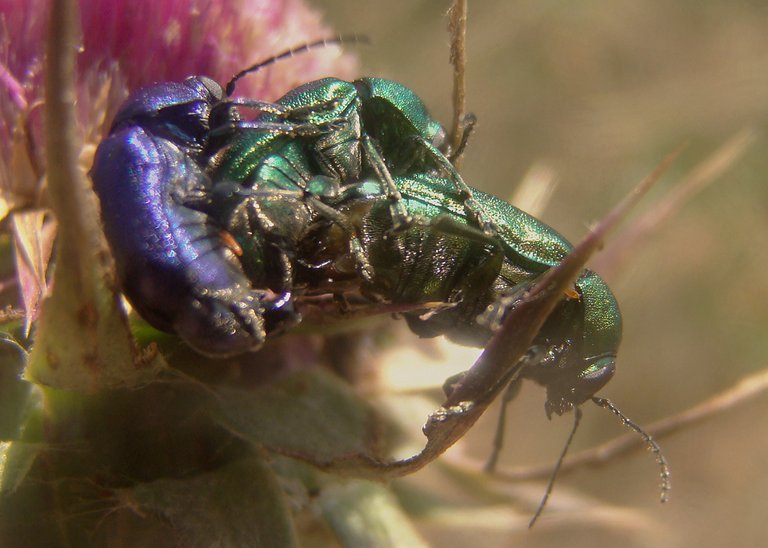 ... and a bit later ... when it got the chance to disrupt the green couple ...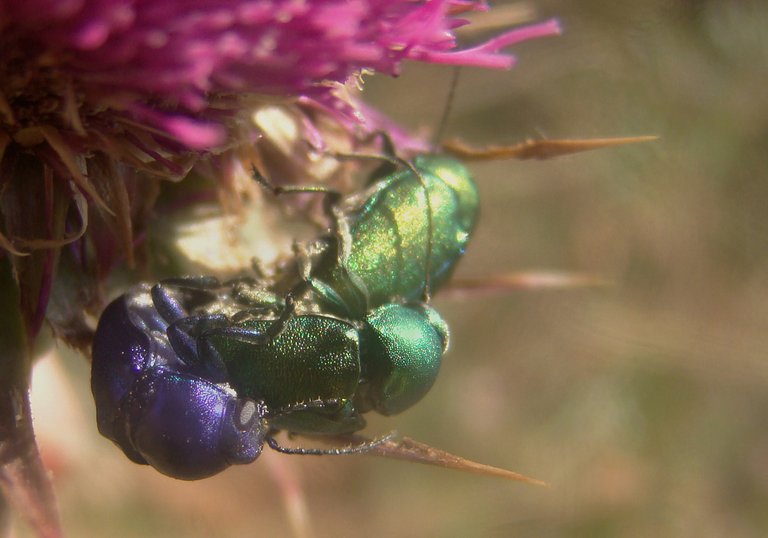 ... it was revealed that it is a male.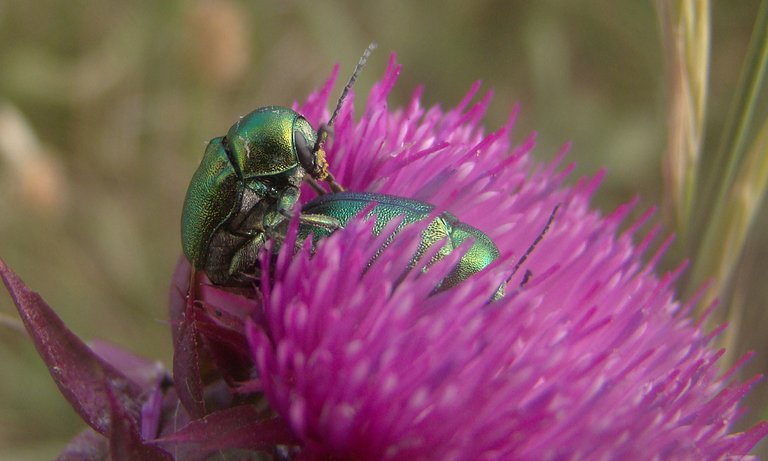 Here is another ordinary green couple, photographed on the same kind of plant - the thistle, in 2011.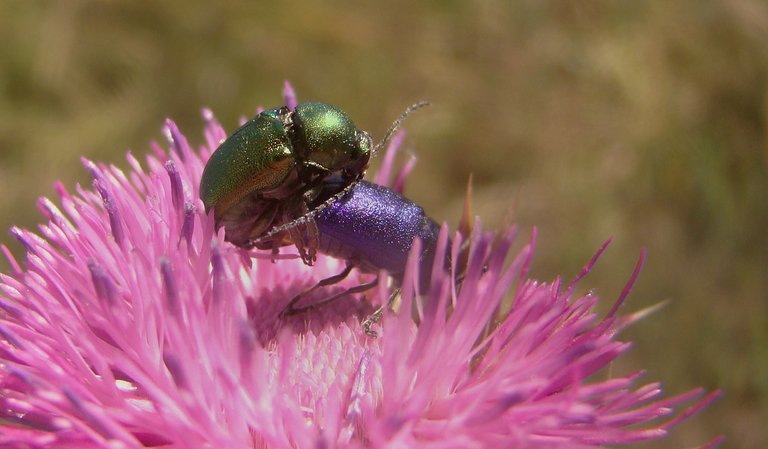 Always on the same plant, in the same habitat - the coastal meadow ...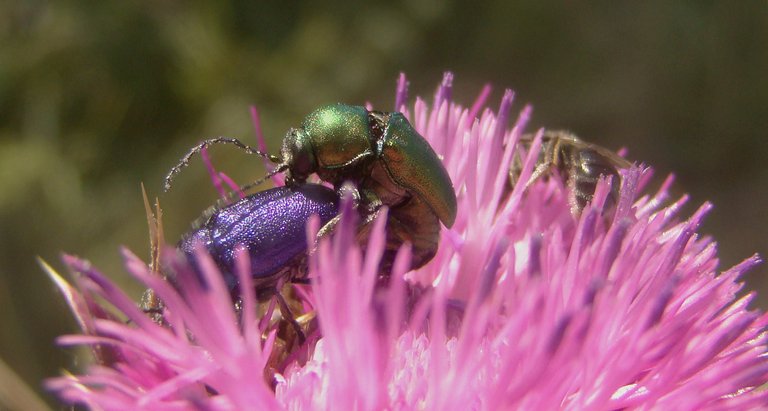 ... during the summer of 2018, I saw this situation ...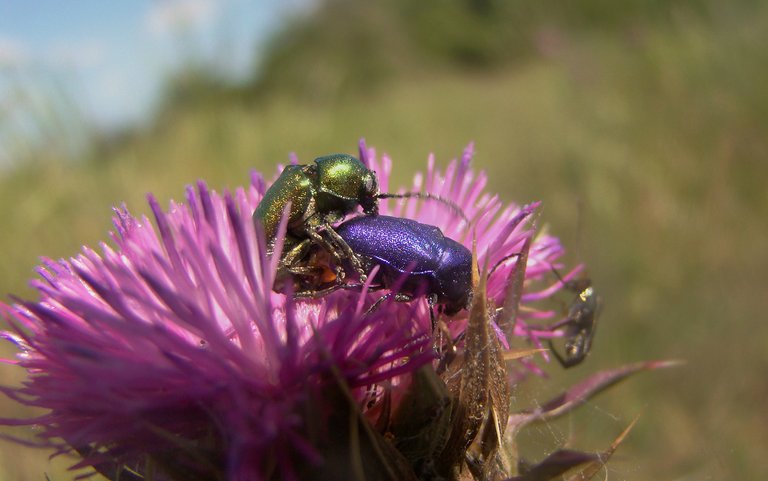 ... with the blue female.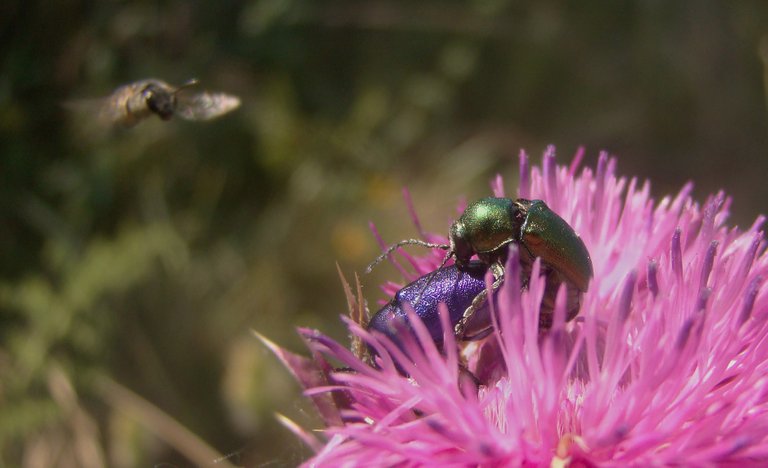 (Enlargeable)
Here you can see some small wild bee buzzing around the scene.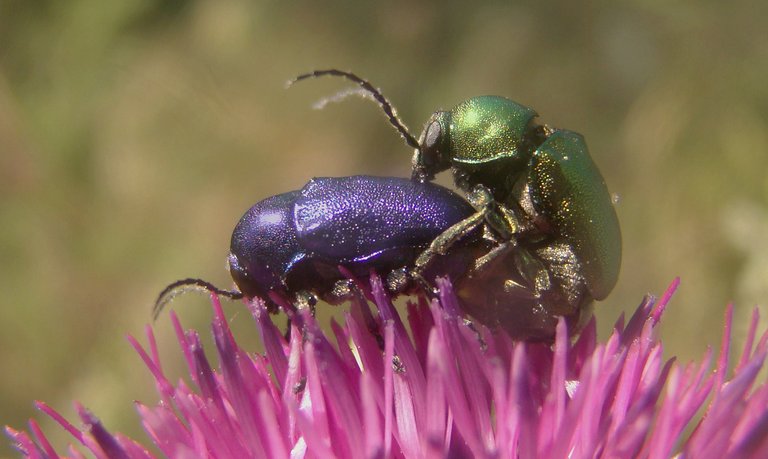 Besides these variations, there is another color that makes this a three - color post.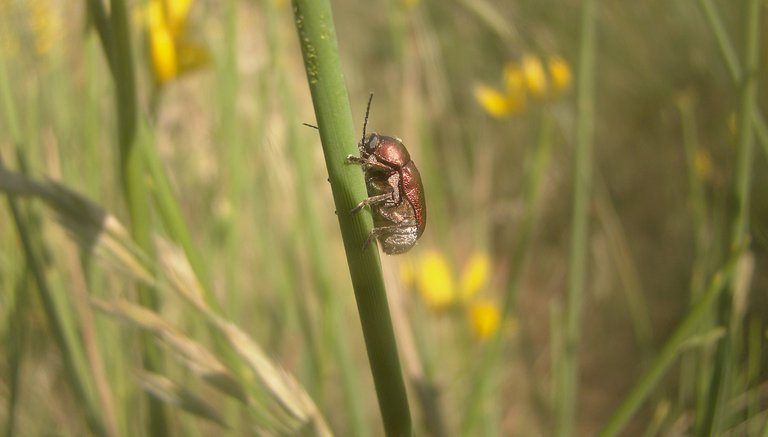 Only once ...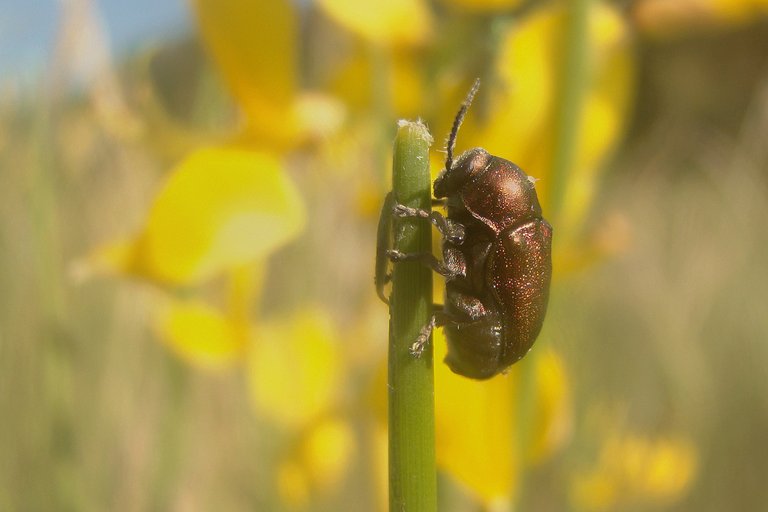 ... in May 2013 ...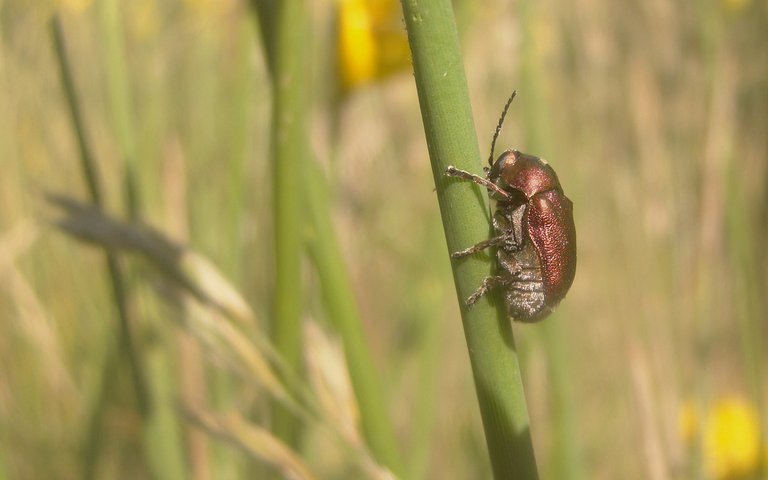 ... I found this shiny copper variation.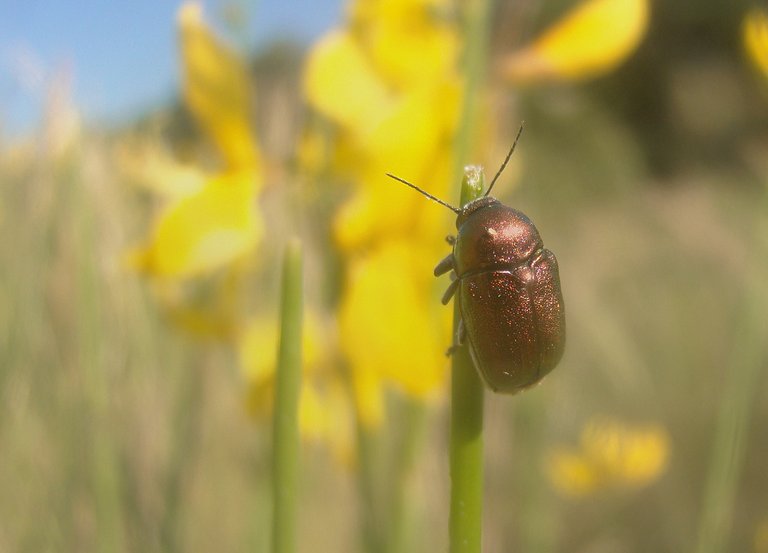 Just much later ... today, while preparing this post ...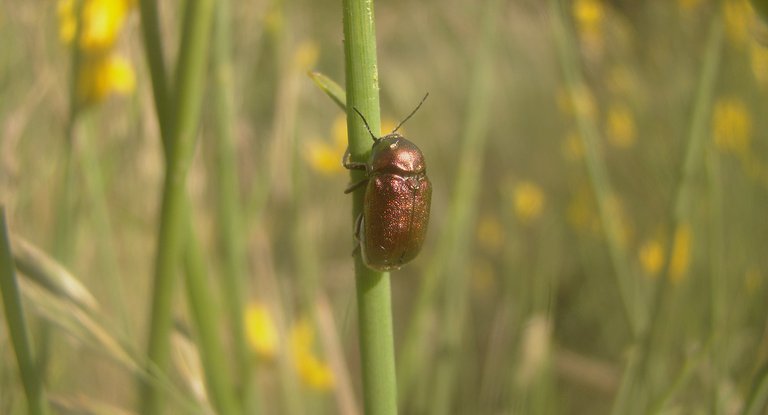 ... I noticed a little detail on this insect.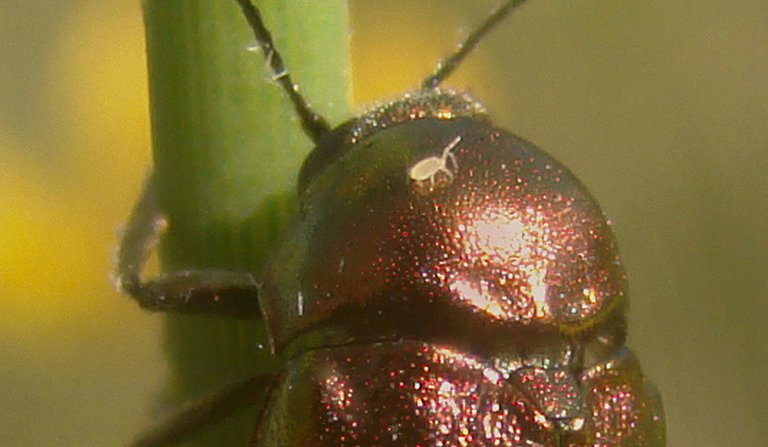 Some minuscule mite ... so I cropped it.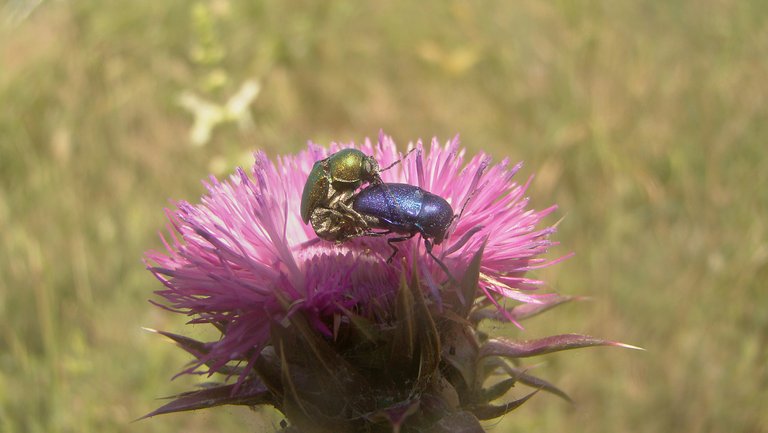 And that's it ...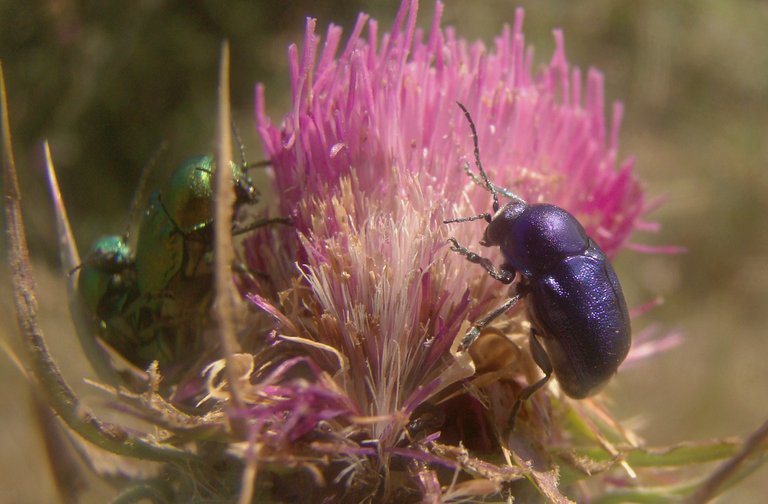 (Enlargeable)
... as always in these posts on HIVE, the photographs are my work.